Bao Gia Farm Camping in Hau Giang - Peaceful countryside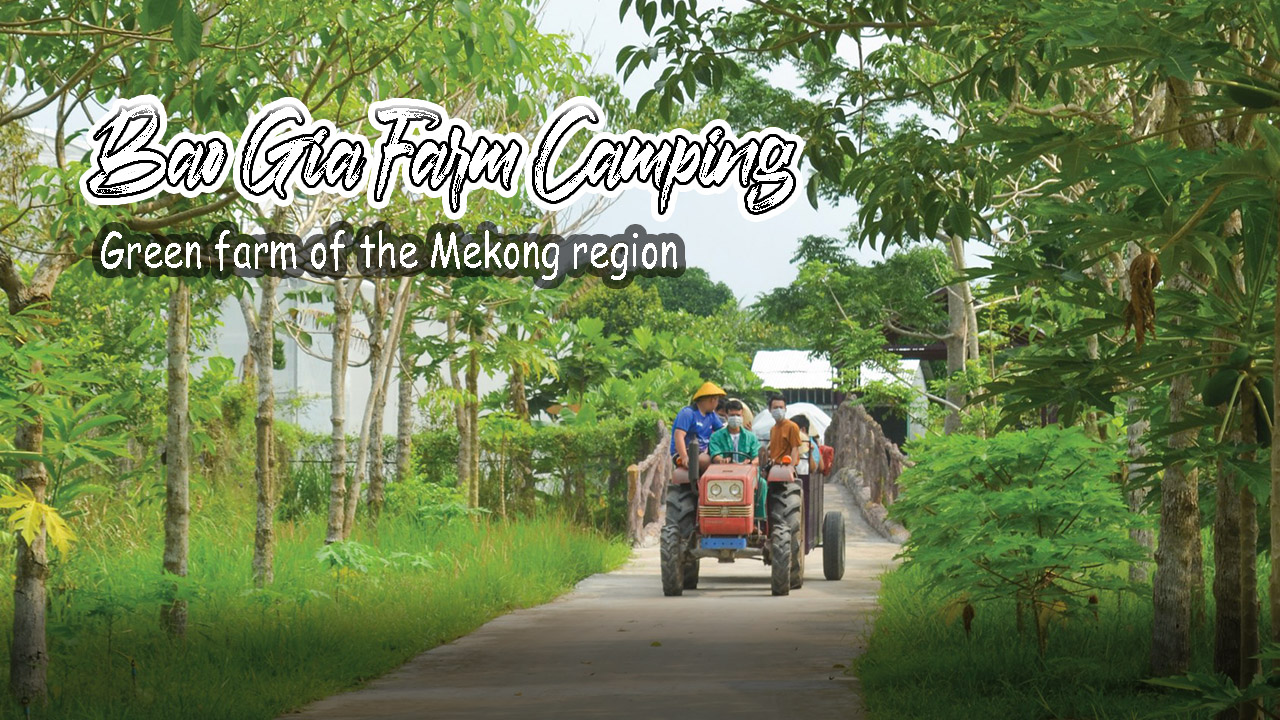 When you're traveling in Hau Giang, make sure to visit Bao Gia Farm Camping for a delightful rural experience. Leave behind the stresses of work and immerse yourself in nature while discovering the fascinating world of clean agriculture.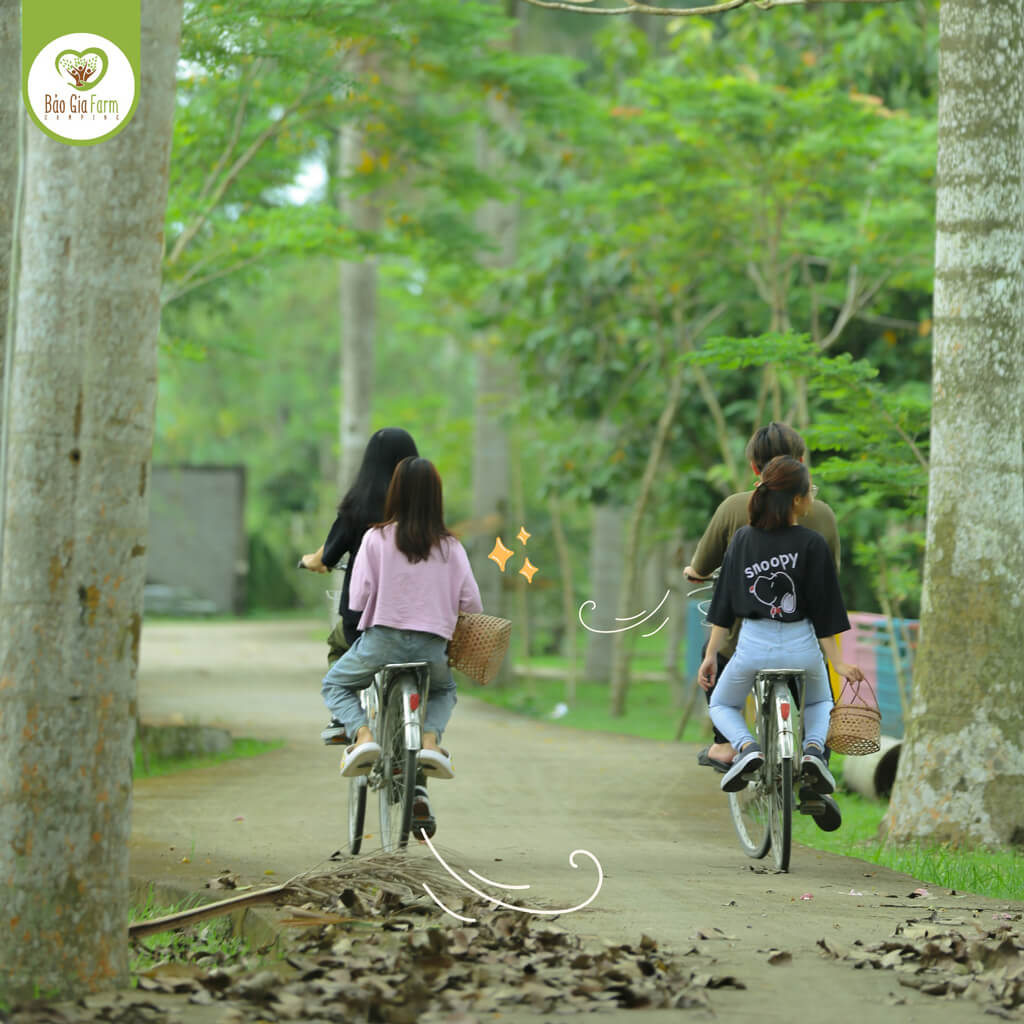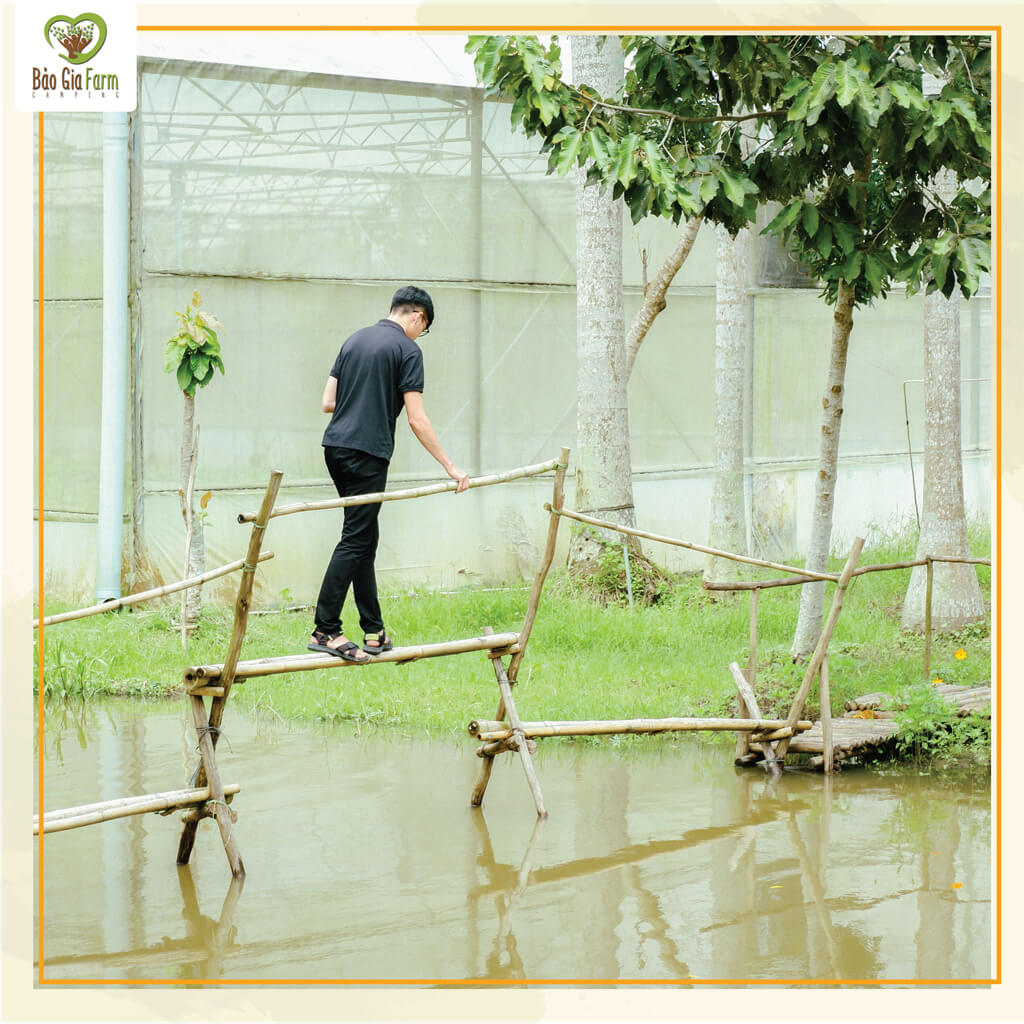 Location
Situated in Đong Thanh commune, Chau Thanh district, Hau Giang province, Bao Gia Farm Camping is a unique blend of farming and eco-tourism, offering educational and immersive camping experiences. It's an ideal destination, especially for families and schools with young children, looking to spend a day as farmers and fostering a love for animals and nature.
Address: Dong Thanh, Chau Thanh, Hau Giang.
Google Maps: https://maps.app.goo.gl/FWv3qH91WRgKED9E7
Agricultural Pioneers
The farm's agricultural engineers have overcome numerous challenges, including harsh weather conditions, pests, soil contamination, and water pollution, to cultivate high-quality, nutritious, and safe agricultural products without the use of harmful fertilizers, chemicals, or pesticides.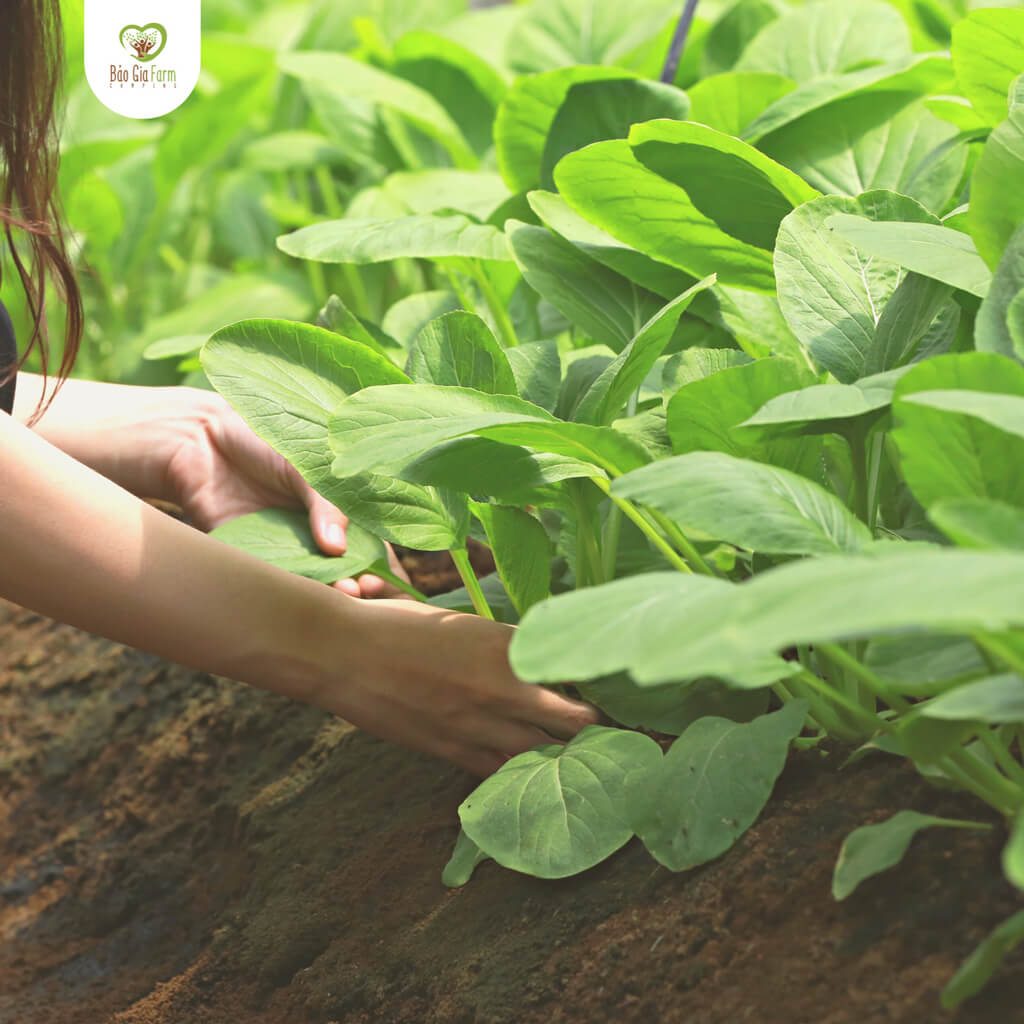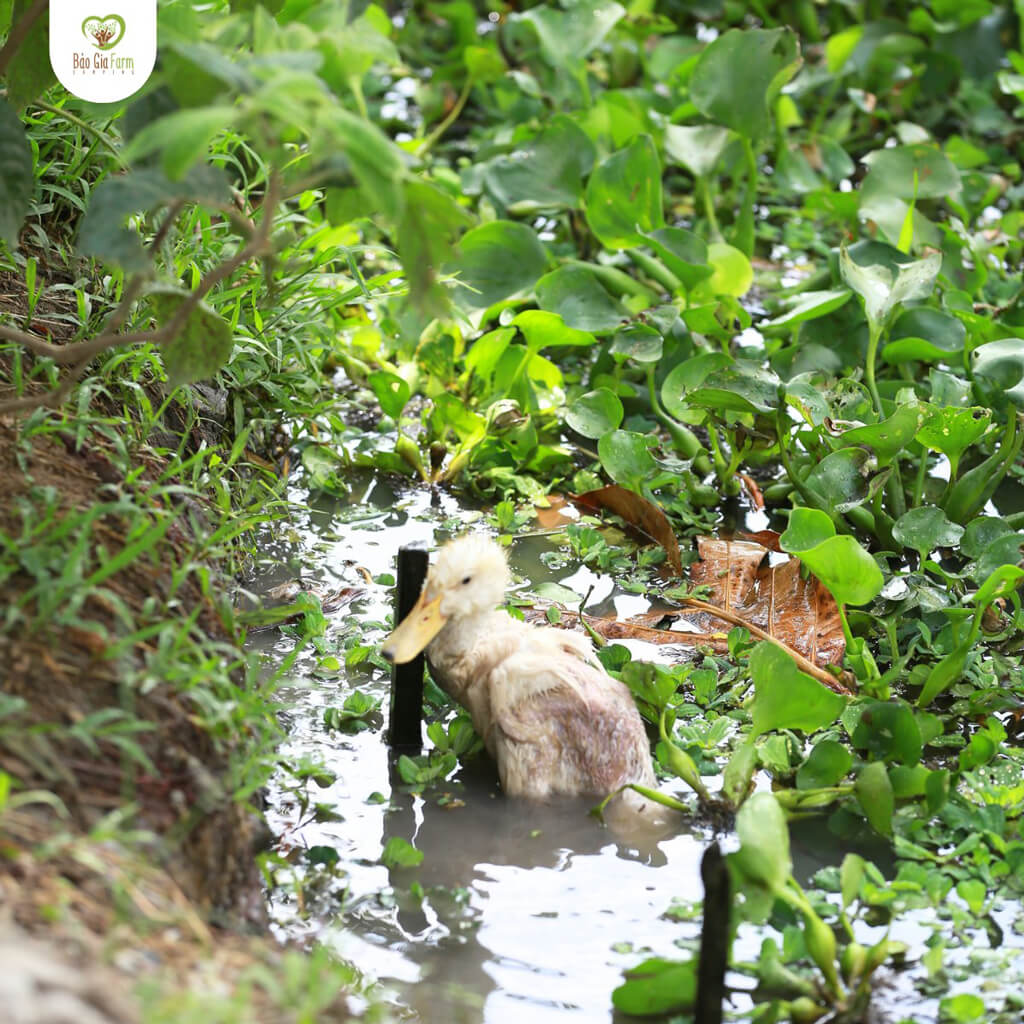 Students here can learn about this cultivation process and understand that Vietnam has the potential to become an advanced agricultural powerhouse.
Highlights of Your Visit
Upon arriving at Bao Gia Farm Camping during your Hau Giang tour, you'll start your journey with a ride on a plow, taking you to the pumpkin patch for some hands-on pumpkin and squash harvesting.
The next exciting stop is the organic golden melon garden, a hydroponic vegetable garden, and a nursery. Kids, in particular, adore the animal husbandry area, where they can interact with rabbits, goats, chickens, and even a colorful "apartment" for pigeons.
Hands-On Experiences
During your visit, you'll have the opportunity to learn more about organic farming techniques, harvest produce firsthand, and engage in various enriching activities.
These activities include packing fresh vegetables as gifts for your loved ones, learning traditional weaving and bamboo craft from skilled artisans to appreciate the cultural heritage passed down through generations.
Farmers' Market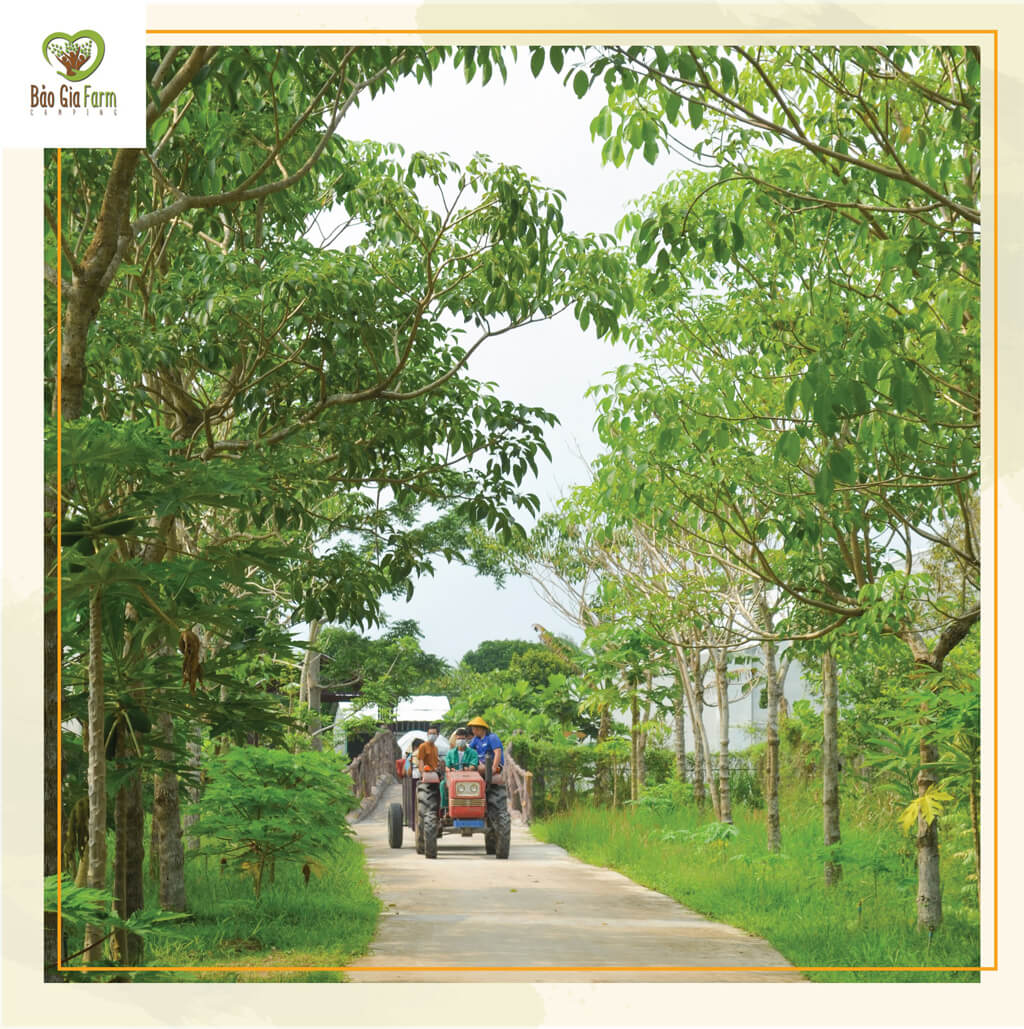 Bao Gia Farm Camping also features a small-scale farmers' market where you can purchase freshly harvested products directly from the garden. It's an excellent opportunity to select fresh, delicious, and safe products for your family.
In summary, a trip to Bao Gia Farm Camping in Hau Giang offers a unique escape from city life, allowing you to immerse yourself in the beauty of rural Vietnam, learn about sustainable farming, and experience hands-on agricultural activities that will leave you with a deeper appreciation for nature and tradition.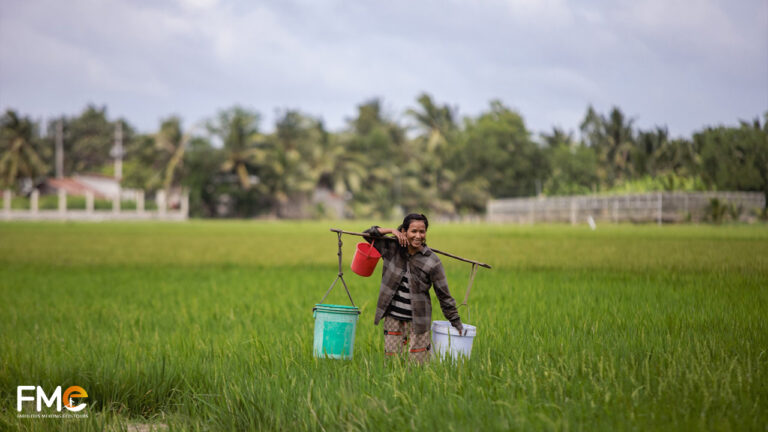 Images of the countryside in An Giang Vietnam, where honest farmers, rice fields, trees, cows, green rice-colored roads,... Explore photos now!
The Most Popular Tours offered by FME Travel