At 5.30 am, our tour guide will pick you up at your hotel (if it is in the city center) or meeting point and then take you to our boat where you will start your tour.
It takes around 40 – 45 minutes to arrive at the Cai Rang floating market. On the way, you will have a chance to watch the sunrise which makes you understand why it is special, famous and attracts many tourists every year.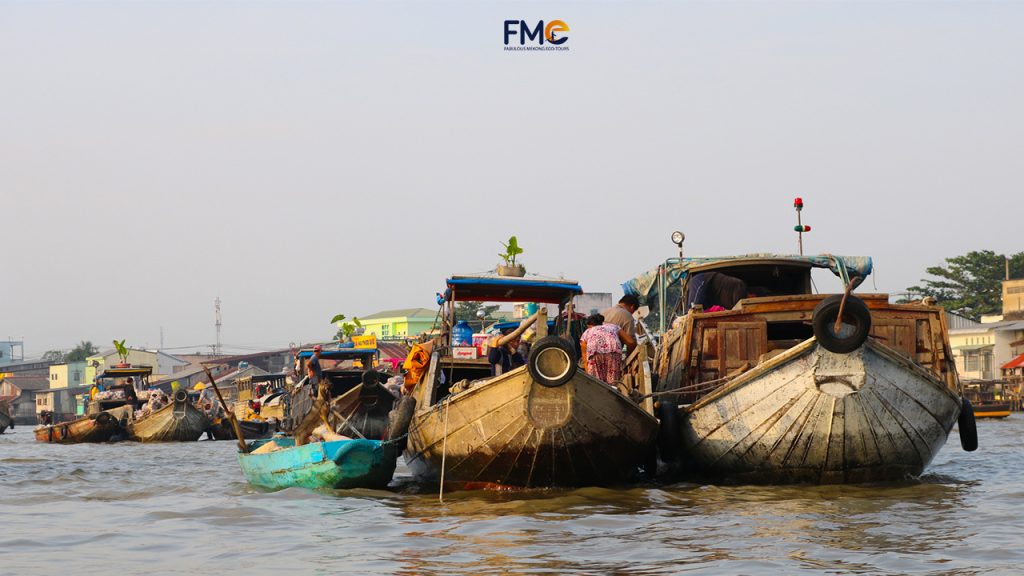 At Cai Rang floating market, our boat driver will drive the boat slowly around the floating market for 1-2 rounds so that you can enjoy observing how local people trade products on their boats and enjoy the bustling atmosphere. There are hundreds of boats with many kinds of fruits, roots and veggies such as pineapples, pumpkins, sweet potatoes, watermelon, etc.
You will experience sitting on boats and having breakfast on the floating market which is a must-do when you visit the place. A miniature society will be shown in front of you through the image of the bustling Cai Rang floating market.