Classique Farm Tra Vinh - The Newest Hot Spot for Leisure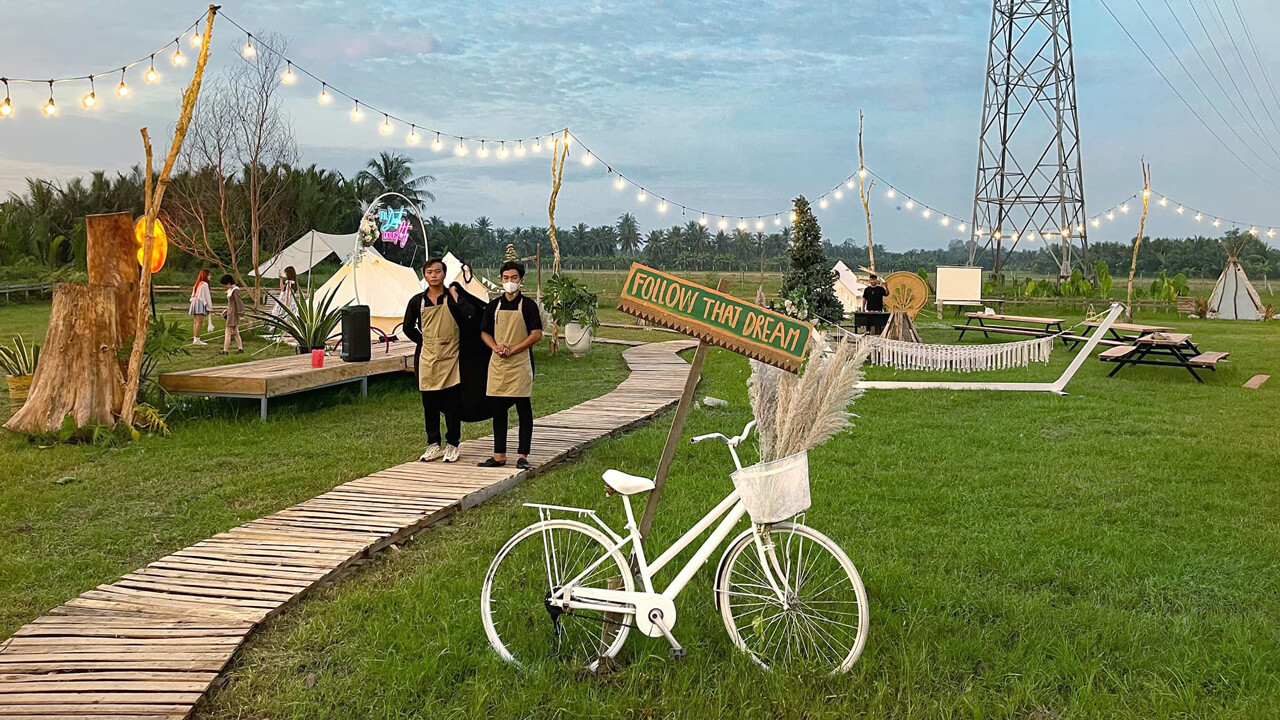 Nestled amid vast green fields, Classique Farm in Tra Vinh emerges as a brand-new outdoor camping destination that has captured the attention of the youth in the Mekong Delta. Despite its proximity to the city center, the farm surprises visitors with its serene, romantic, and verdant surroundings.
Location of Classique Farm
Situated in Nguyet Hoa commune, Chau Thanh district, Tra Vinh province, Classique Farm is approximately 3km from the city center of Tra Vinh. It is conveniently close to Tra Vinh Provincial General Hospital.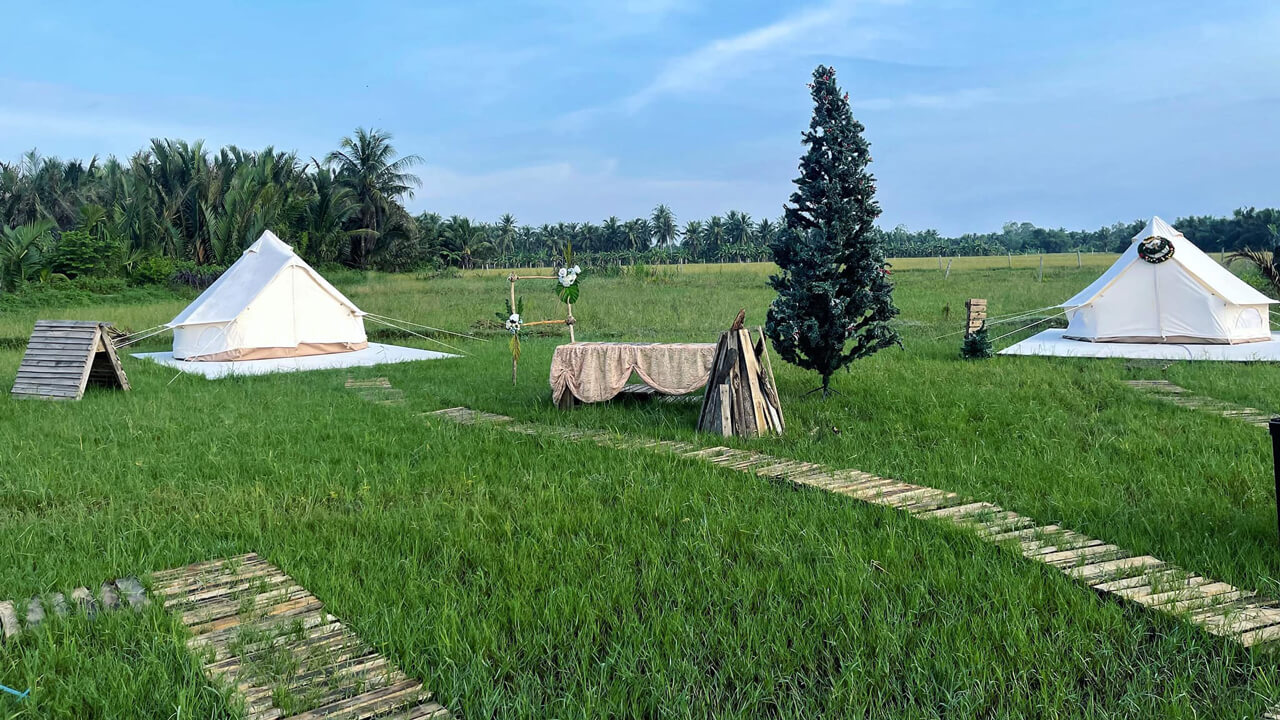 To reach Classique Farm from the city center, head to Vo Van Kiet Street. After driving approximately 3km along Vo Van Kiet, you'll encounter a large roundabout. Here, make a right turn onto Nguyen Dang Street. Drive about 600m along Nguyen Dang, passing Tra Vinh Provincial General Hospital, and you'll arrive at Classique Farm.
Google Maps: https://maps.app.goo.gl/ZGHJLNZ344LRSVw38
Note, currently CLassique Farm Tra Vinh Campground does not have a map on official Maps. So we use the coordinates to guide you.
What Makes Classique Farm Special?
Classique Farm boasts a charming and adorable ambiance. The spacious green lawn and open surroundings are ideal for camping and organizing outdoor activities.
Within this idyllic setting, Classique Farm is beautifully decorated with trendy cream-colored tents set up securely on the lush grass. Additionally, wooden tables and chairs, cute teddy bears, pine trees, and sparkling lights contribute to a delightful atmosphere, perfect for sightseeing, relaxing, and especially Instagram-worthy check-ins.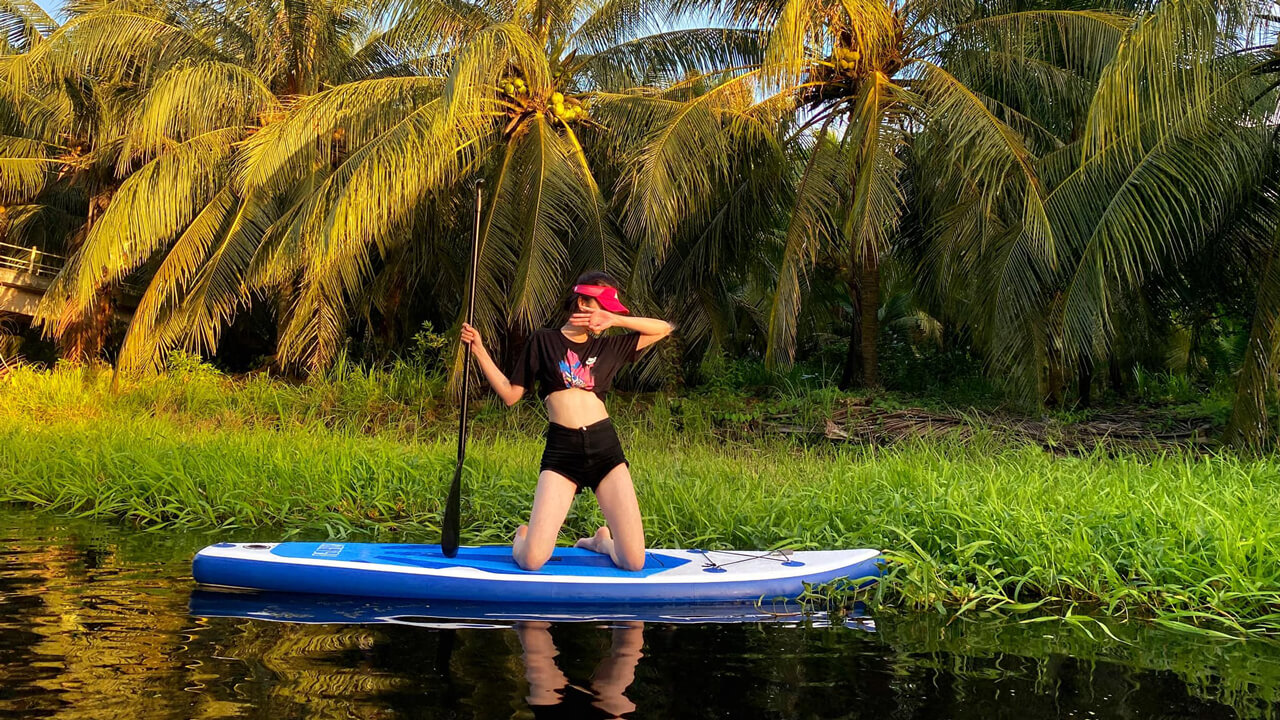 What's on Offer at Classique Farm?
Classique Farm Tra Vinh offers a variety of services. Visitors can purchase water for check-ins or rent tents for overnight stays. For those staying overnight, Classique Farm provides several buffet packages with wine and delicious meals. Additionally, the farm organizes evening activities such as bonfires and musical gatherings.
Visitors are encouraged not to miss the breathtaking views of sunrise and sunset at Classique Farm. In the morning, the fresh air and melodious bird songs around the greenery guarantee an energizing start to the day. In the evening, as the sunset paints the sky in shades of purple and pink, the farm lights up, creating a dreamy and grand spectacle.
Accommodation Options and Services
Tent Accommodations
Small tents suitable for 2 people: VND 300,000/night.
Large tents suitable for 4-6 people: VND 1,200,000/night.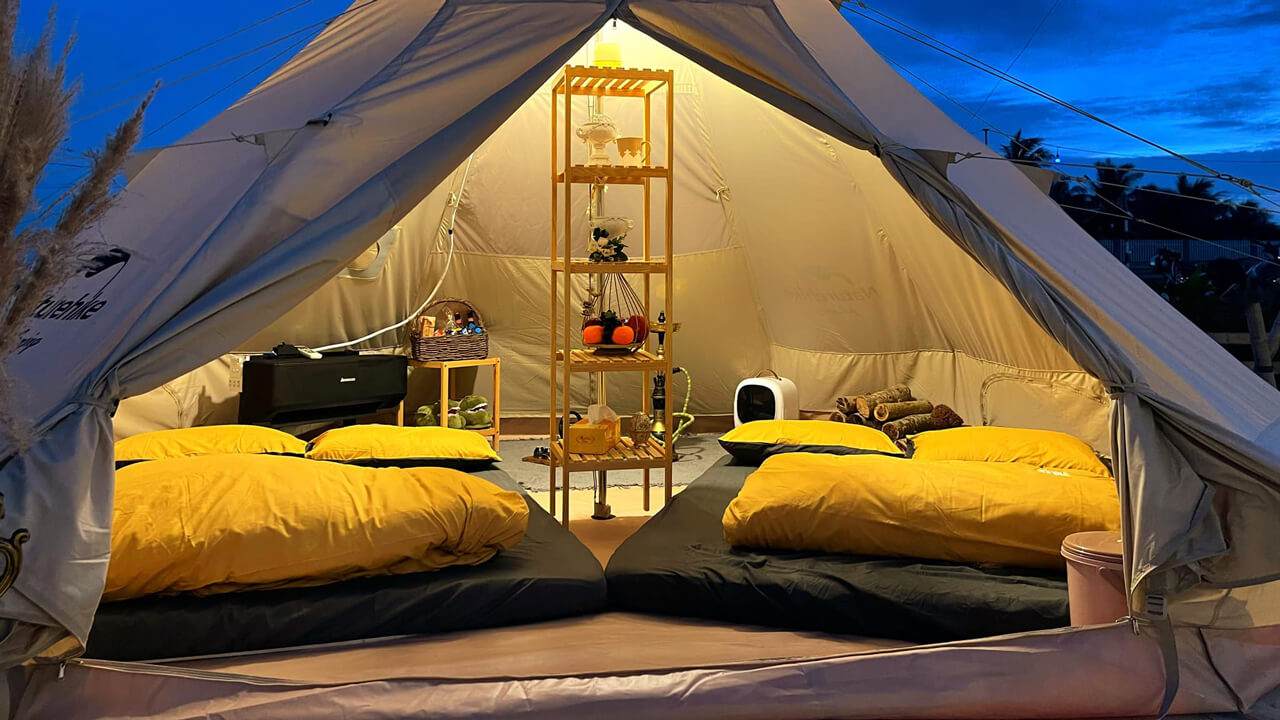 Both types of tents come fully equipped with essentials such as towels, water, biscuits, toothpaste, clothing racks, and ironing facilities. The large tents also include air conditioning.
Buffet Options
Classique Farm Tra Vinh offers various culinary packages, with dishes highly praised by young visitors.
Menu Options:
Combo for VND 199,000/person:
Grilled farm ribs
Garlic fried rice
Salt and pepper chicken
Smoked pork leg
Grilled corn with butter
Sweet potato baked with cheese
Soft drinks/water
Combo for VND 299,000/person:
Large grilled tiger prawns
Salt and pepper chicken
Grilled farm ribs
Smoked pork leg
Grilled corn with butter
Garlic fried rice
Sweet potato baked with cheese
Free drinks
Combo for VND 500,000/person:
Grilled abalone
Thai-style snail
Grilled farm ribs
Smoked pork leg
Grilled corn and cheese
Garlic fried rice
Steamed beer/roasted crab or large grilled prawns
Free wine and other beverages
Dining with friends at Classique Farm Tra Vinh promises a day of comfort and enjoyment. The peaceful and spacious environment, away from the noise of the city, ensures a truly relaxing experience. Besides, it provides an opportunity to cherish precious moments with friends and family around the campfire, singing and enjoying each other's company.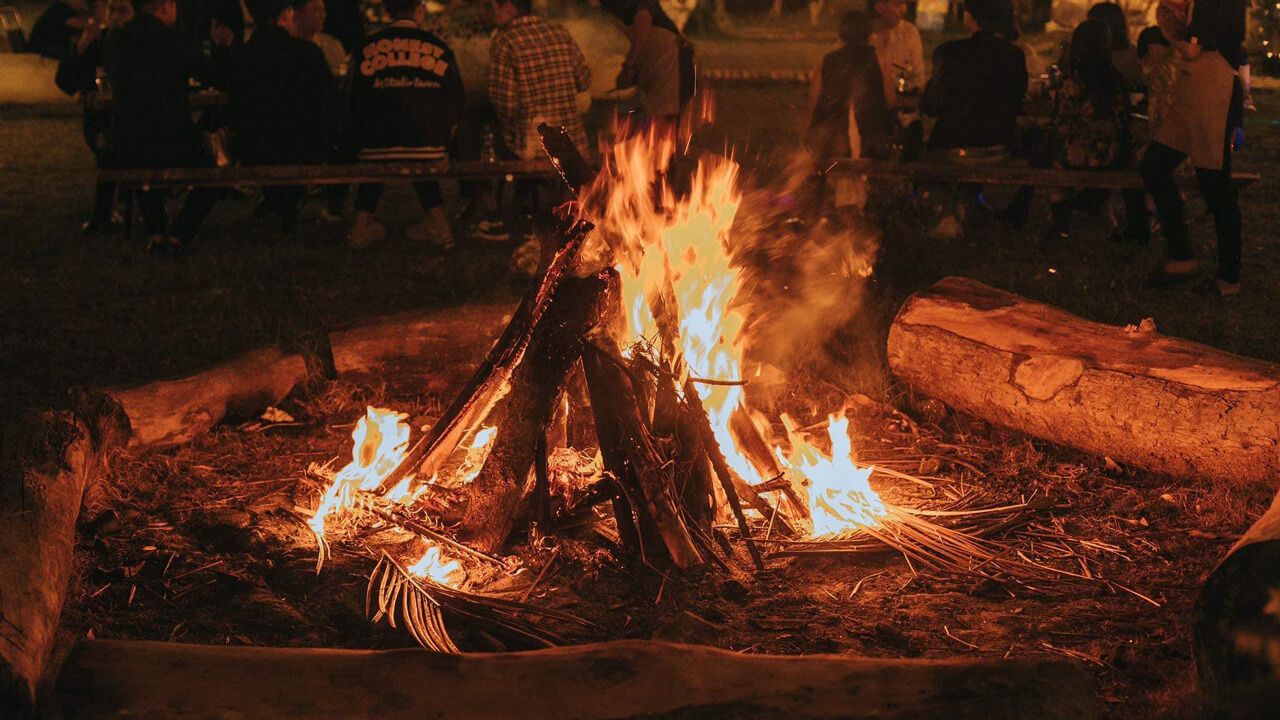 Classique Farm Tra Vinh is rapidly becoming a sensation among the youth of Tra Vinh and the entire Mekong Delta. Although it's a newly established destination, Classique Farm has gained popularity for its laid-back atmosphere, delicious food, and diverse beverage options.
When exploring Tra Vinh, in addition to visiting well-known attractions like Chua Hang, Ao Ba Om, Tan Quy Island, Huynh Kha eco-tourism area, don't forget to include Classique Farm in your itinerary for a day of leisure, relaxation, and delightful dining.

With its incredibly chill ambiance, delectable food, and a variety of drinks, Classique Farm is sure to provide a memorable and enjoyable day of rest.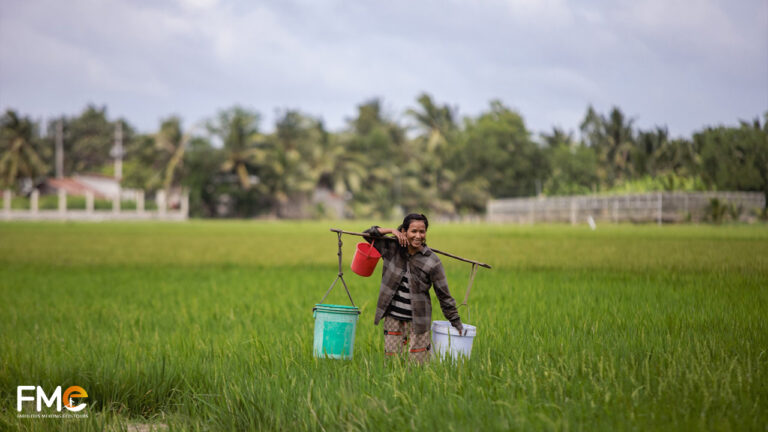 Images of the countryside in An Giang Vietnam, where honest farmers, rice fields, trees, cows, green rice-colored roads,... Explore photos now!
The Most Popular Tours offered by FME Travel