Dong Nghi Dairy Goat Farm - Attractive feature in Tien Giang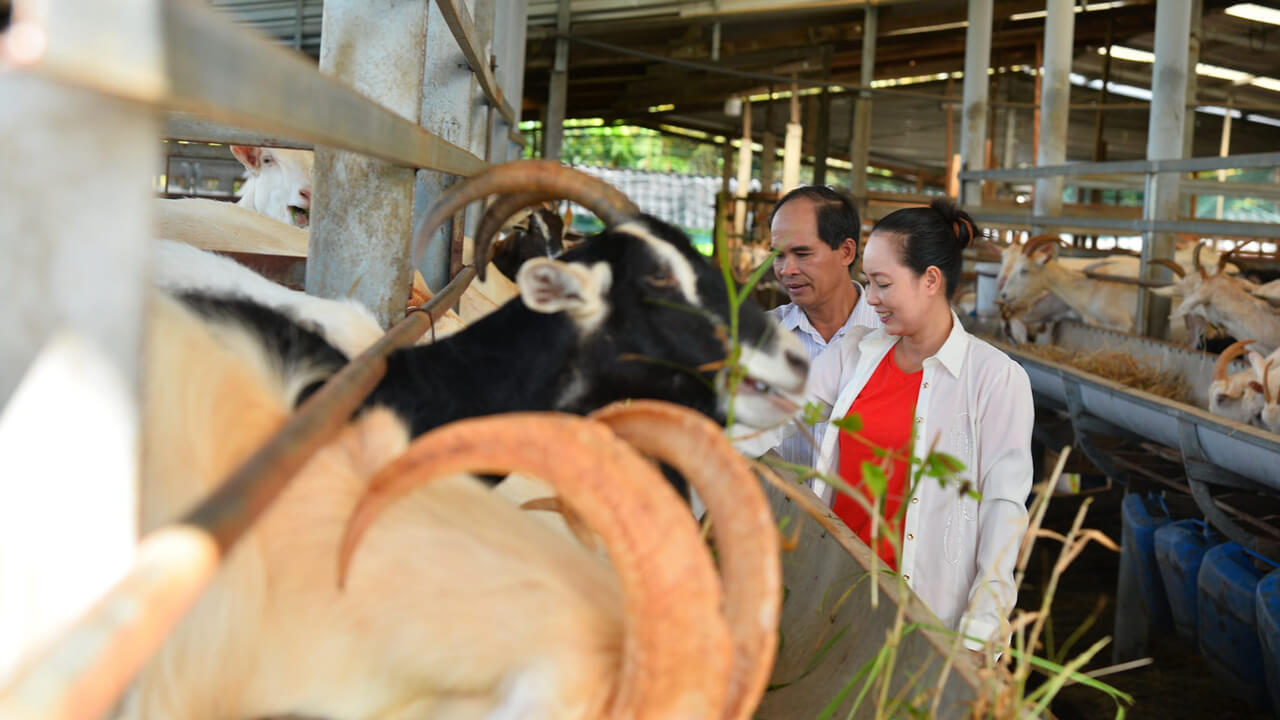 Tien Giang has witnessed a surge in agritourism models, drawing in a diverse crowd of domestic and international tourists eager to explore and experience the countryside. One standout is Dong Nghi Dairy Goat Farm.
What sets agritourism apart is the opportunity for visitors to immerse themselves in the fields, orchards, and learn about the clean agricultural production processes. For adults, it offers relaxation, entertainment, and physical rejuvenation after hectic urban life.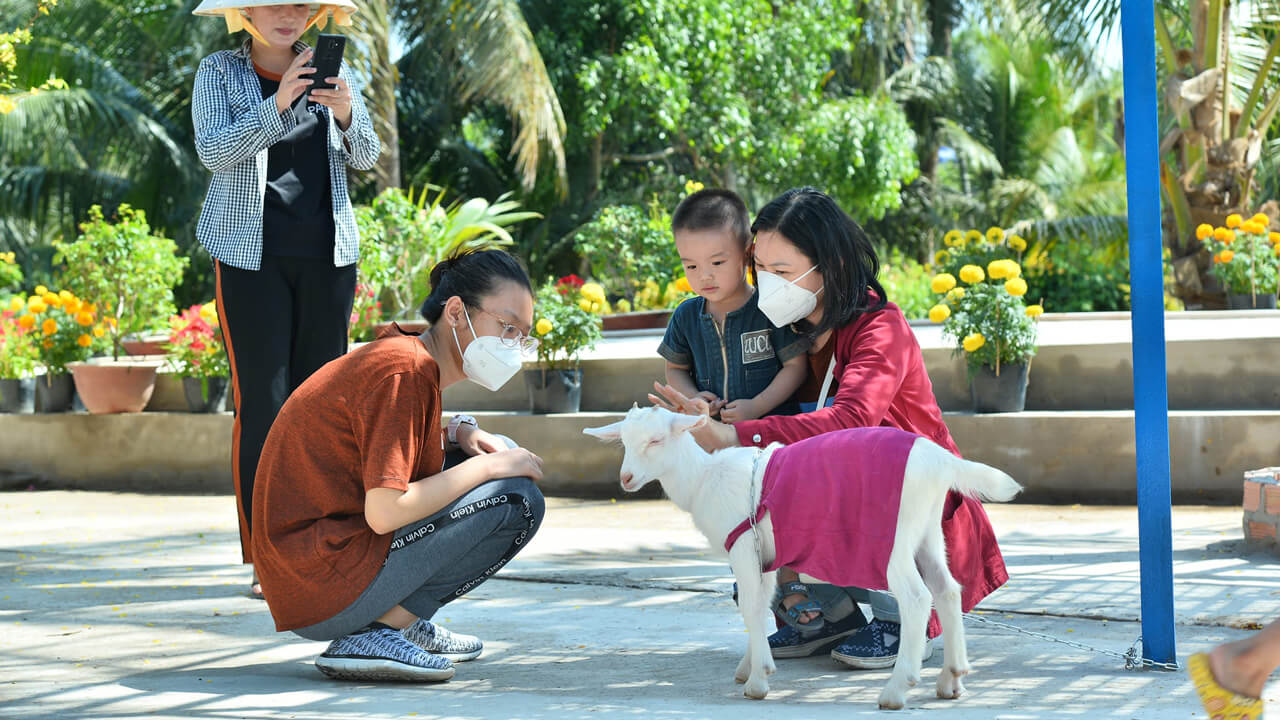 Meanwhile, for the young ones, it serves as a fantastic way to impart vivid and effective lessons about the life and activities of farmers.
Note that these traditional tourist destinations are relatively more suitable for Vietnamese tourists. It is a type of sightseeing, eating and participating in folk games.

FME Travel does not recommend foreign tourists visit this location. However, you can learn about the characteristics of domestic tourism and a form of tourism and entertainment of Vietnamese people.
Overview of Dong Nghi Dairy Goat Farm
The Dong Nghi Agricultural Cooperative, initially a meat goat farm, evolved into a dairy goat farm with an integrated experiential tourism approach.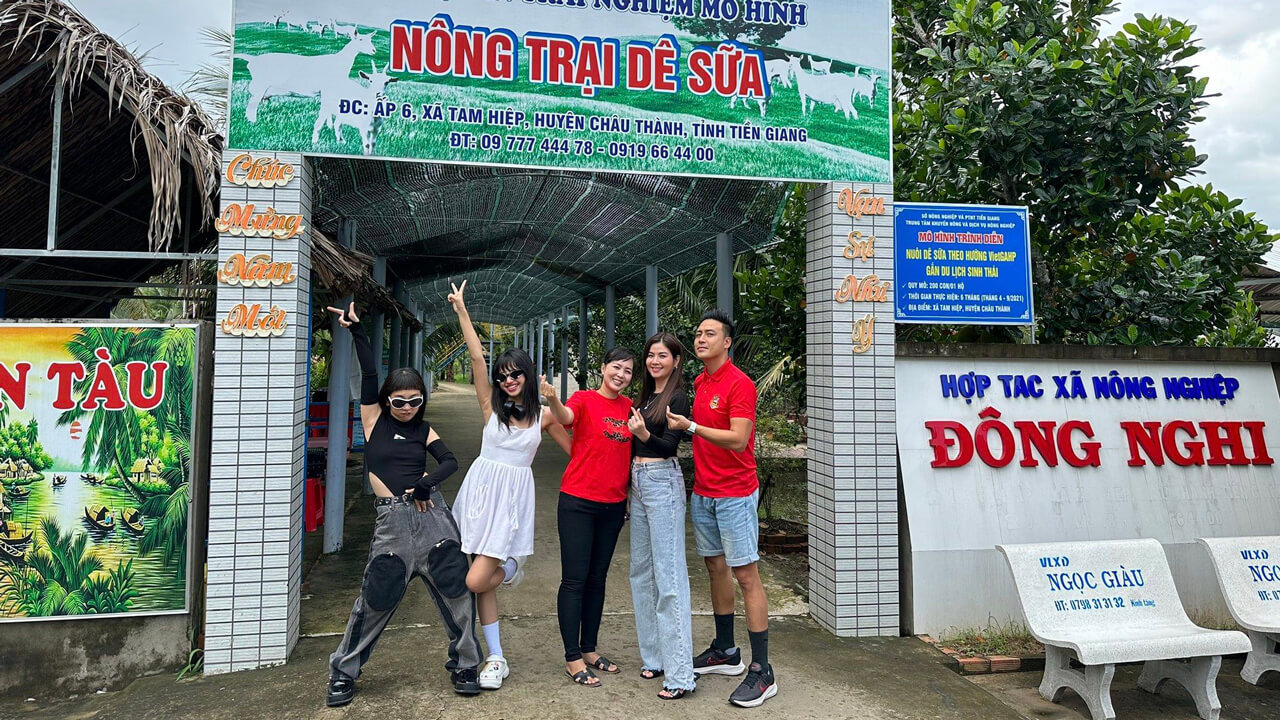 Entrance fee: 50,000 VND per person, inclusive of a complimentary bottle of mineral water, a cold towel, and a choice between flan or a box of yogurt. Additionally, visitors can opt for a boat ride on a small river.
Location: Situated at 123 Hamlet 6, Tam Hiep Commune, Chau Thanh District, Tien Giang Province.
Google Maps: https://maps.app.goo.gl/4m6muPy9gBjyDnU78
What Does Dong Nghi Dairy Goat Farm Offer?
Spread across 2.5 hectares, Dong Nghi Farm is divided into three areas: a 2-hectare grass cultivation area, a farm area housing 300 dairy goats, and a waiting area for 500 guests – ideal for visitors to explore and enjoy various dairy products.
Refreshing and Clean Atmosphere
Noteworthy is the cool and clean ambiance. Saanen goats, with their pristine white fur, roam in designated areas based on age. Inside their pens, a background of soothing instrumental music, particularly bolero, reduces stress, limits enclosure damage, and enhances milk production and growth.
Play Area for Goat Kids
The pens feature a wastewater system leading to a biogas pit, minimizing odor for environmental protection. To ensure comprehensive goat development, the farm includes a playground for goat kids, aligning with animal welfare principles.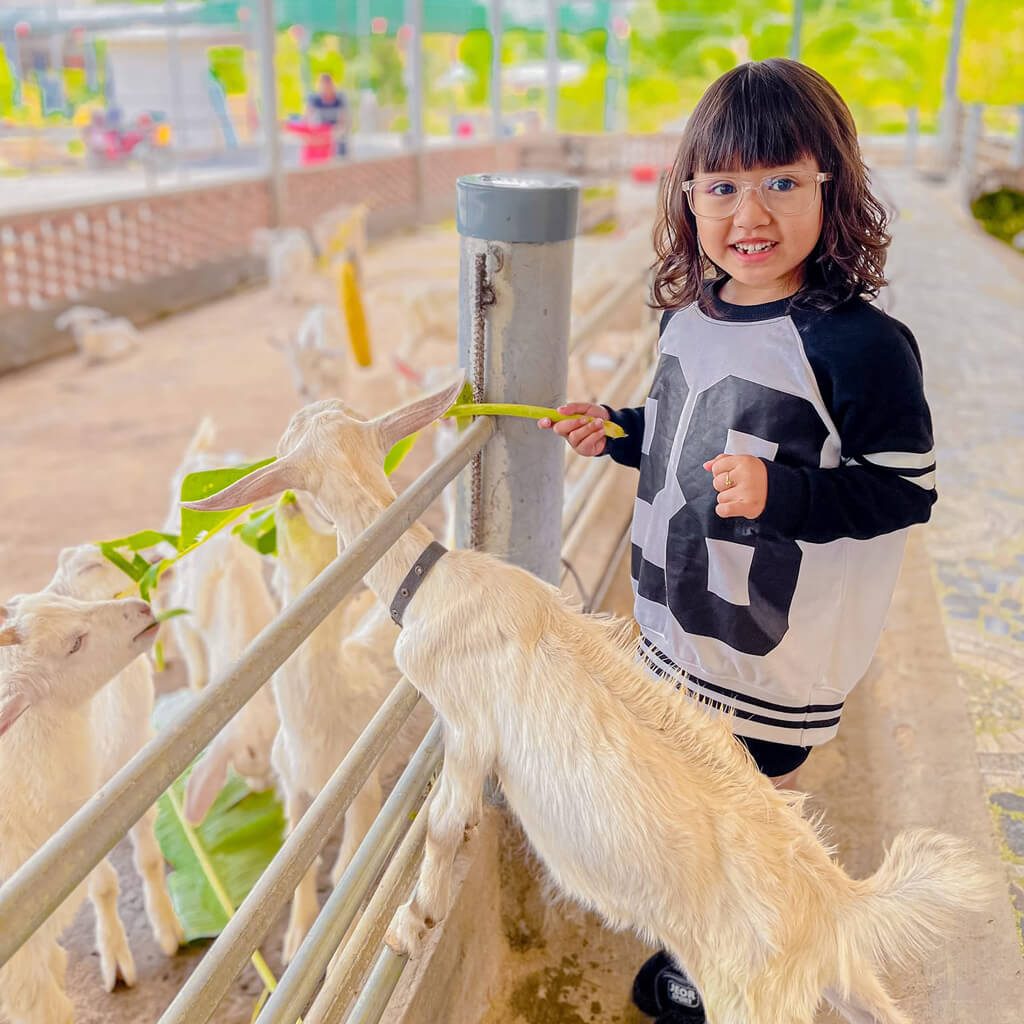 Exploration and Experience Activities at Dong Nghi Farm
Dong Nghi Dairy Goat Farm doesn't just offer new experiences for tourists; it also creates additional outlets for agricultural products. Visitors can partake in activities like feeding goats, leading them for a walk, bottle-feeding kids, and understanding the process of raising a goat until it produces a bottle of fresh milk.
Other activities include rowing on the river and cycling around the fruit orchard.
Indulge in Dairy Goat Delicacies
Especially exciting is the opportunity to savor dishes crafted from goat milk, such as pure goat milk, fresh goat milk yogurt, dried goat milk yogurt flan, and fresh goat milk flan. For those seeking traditional countryside flavors, dishes like grilled snakehead fish, pepper-braised whitefish, and crispy shrimp are also available.
Visitors can also relish organically grown fruits like Thai jackfruit, red-fleshed jackfruit, green-skinned pomelo, and coconut.
In essence, Dong Nghi Dairy Goat Farm promises not just a tour but a wholesome experience – a blend of rural tranquility, interactive learning, and delightful culinary adventures.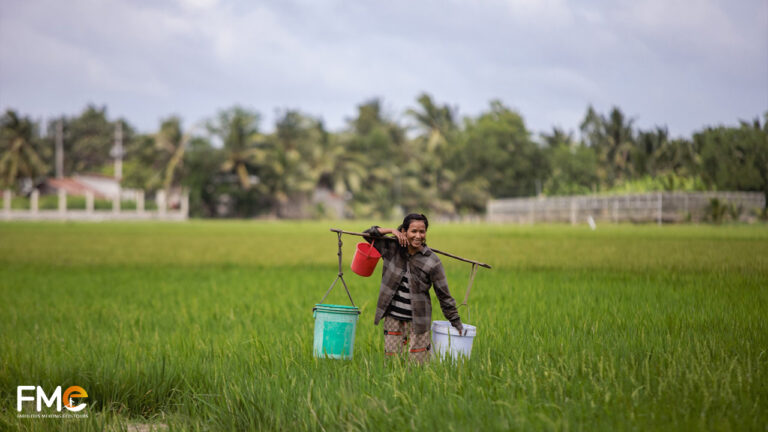 Images of the countryside in An Giang Vietnam, where honest farmers, rice fields, trees, cows, green rice-colored roads,... Explore photos now!
The Most Popular Tours offered by FME Travel