Huynh Kha Tourist Area - Attractive Place in Tra Vinh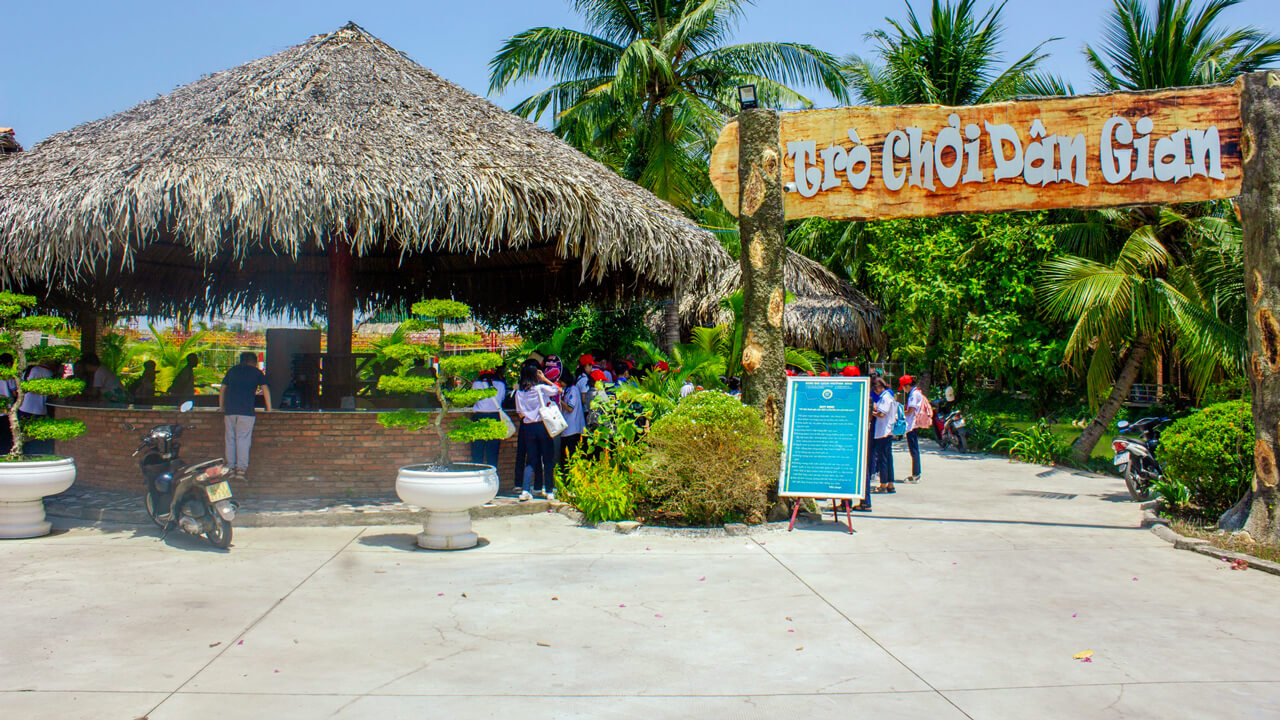 Huynh Kha Tourism Area is often referred to as a "paradise of entertainment" for all ages, catering to diverse needs with exceptional service quality. When visiting Tra Vinh, a trip to Huynh Kha promises joyful and relaxing moments with loved ones.
With a wide range of exciting activities, delightful dining options, and a harmonious natural environment with lush greenery, it's an ideal place for sightseeing and relaxation.
Note that these traditional tourist destinations are relatively more suitable for Vietnamese tourists. It is a type of sightseeing, eating and participating in folk games.

FME Travel does not recommend foreign tourists visit this location. However, you can learn about the characteristics of domestic tourism and a form of tourism and entertainment of Vietnamese people.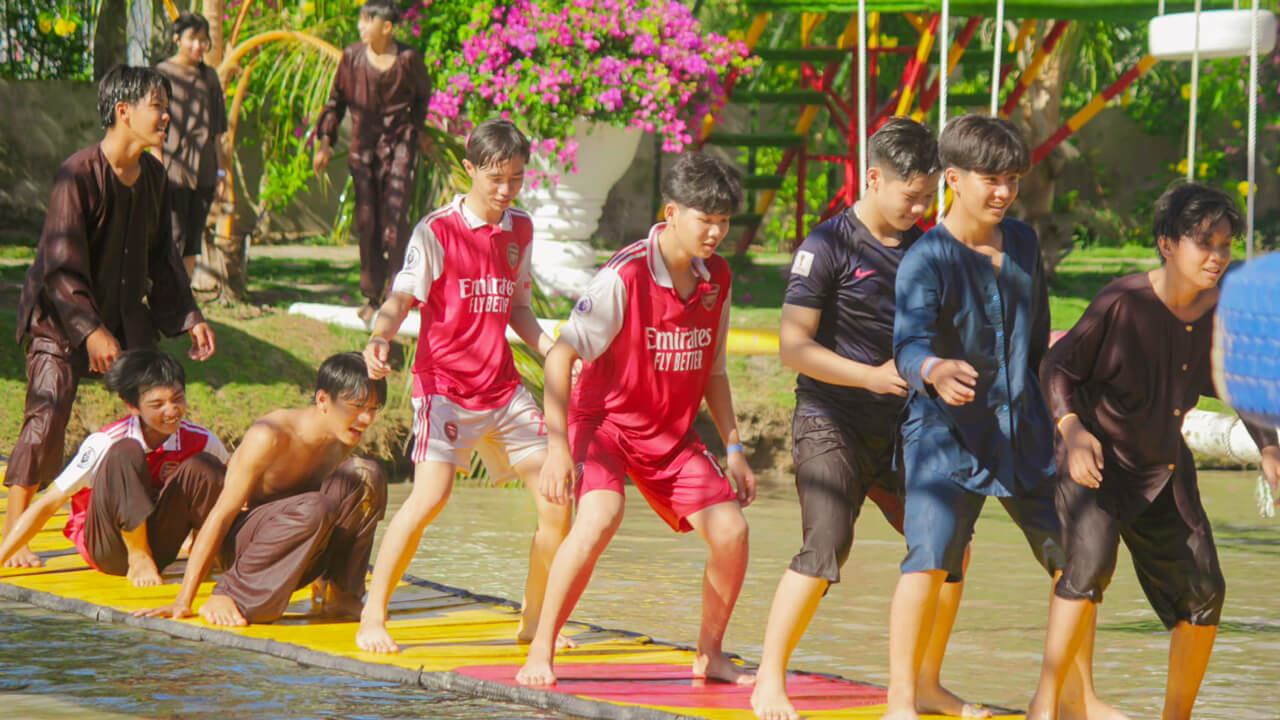 Where is Huynh Kha Tourism Area located?
Huynh Kha Tourism Area is situated on Chu Van An Street, Long Binh Hamlet, Ward 4, Tra Vinh City. You can easily reach it by turning from Soc Ruong Roundabout onto Chu Van An Street, just about 500 meters from there. The convenient road access allows for easy transportation by various means.
What makes Huynh Kha Tourism Area attractive?
Huynh Kha Tourism Area covers a modern and well-invested area of over 57,000 square meters. When you visit Huynh Kha Tourism Area, you'll experience distinctive services deeply rooted in the culture of Tra Vinh, such as local cuisine, coffee, and an eco-friendly restaurant with a capacity of over 1,000 guests.
The refreshing green space, numerous beautiful photo spots, underwater sports and traditional folk games are some of the unique features of this destination.
Déjà vu Cafe
One of the favorite spots at Huynh Kha is Déjà vu Cafe. This spacious and airy cafe covers an area of 1577 square meters, making it a delightful place for visitors to enjoy their coffee.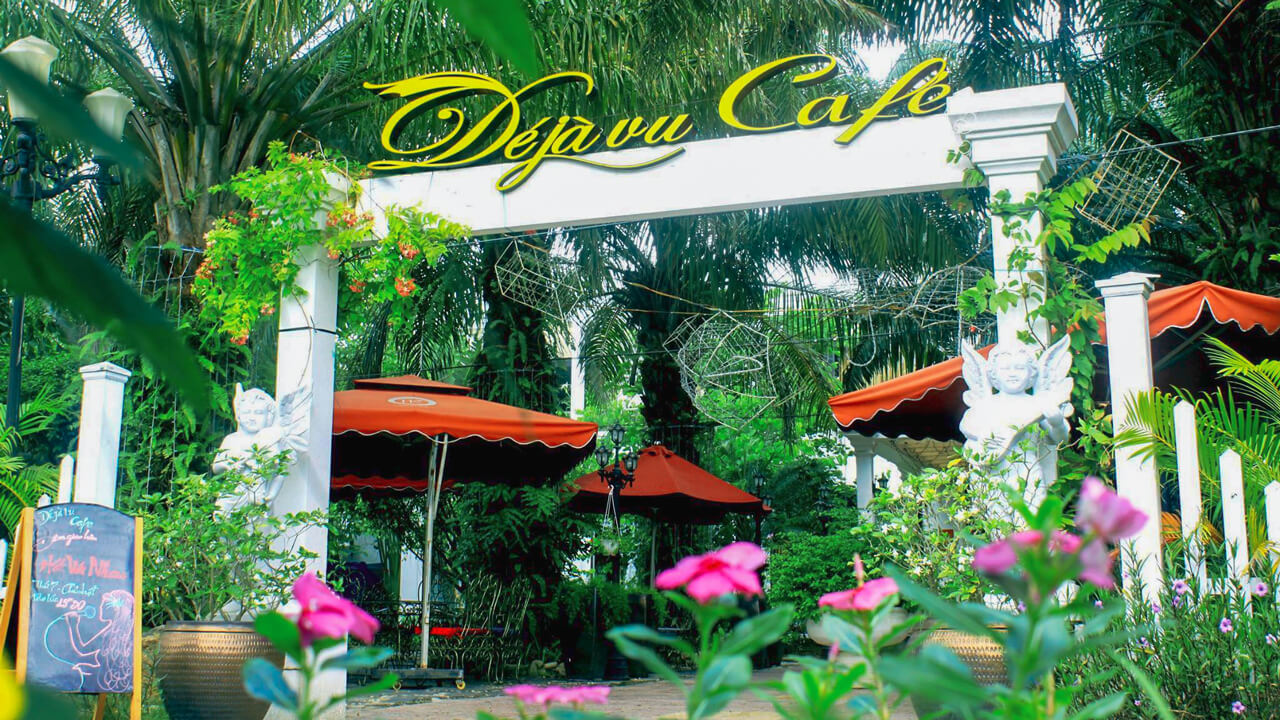 A highlight at the cafe is the Koi fish pond along the main path into the air-conditioned section. The colorful Koi fish swimming in the pond creates a soothing connection to nature and brings a sense of tranquility.
With a serene atmosphere, a diverse and delicious drink menu, this is an excellent place to relax with a cup of coffee while chatting with friends, enjoying the scenery, listening to music, or reading a book.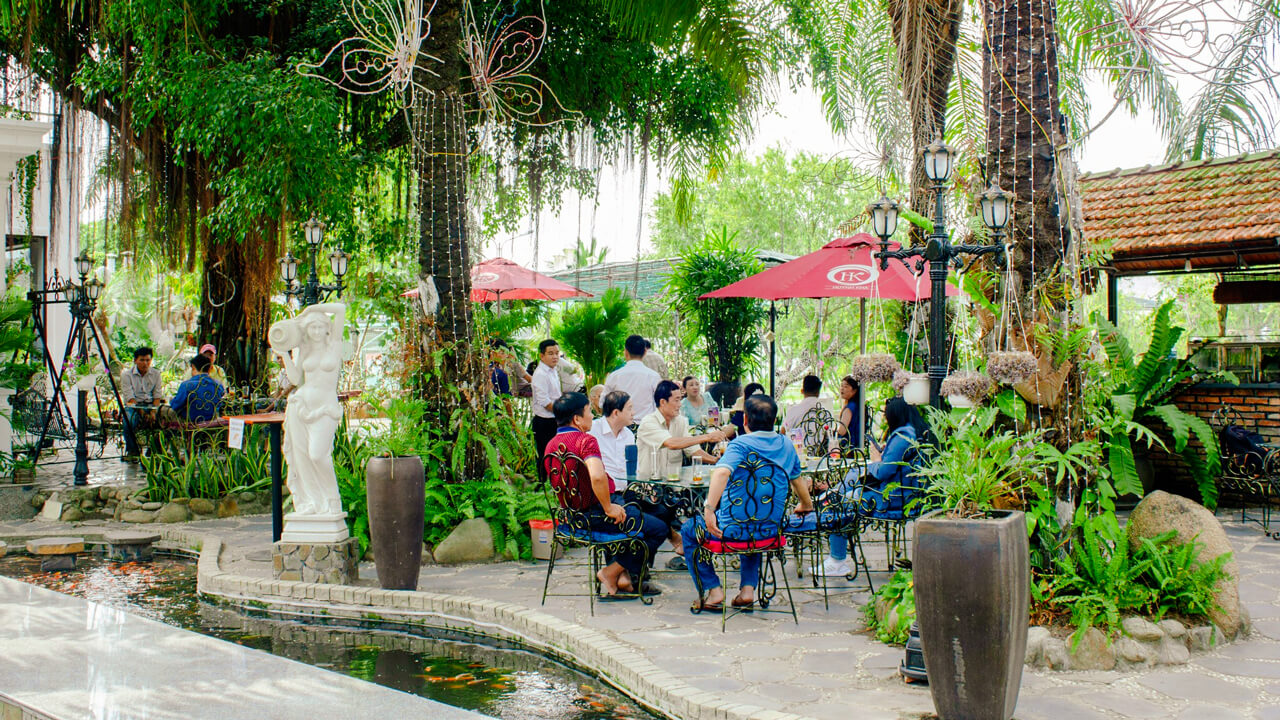 Delicious Cuisine
Huynh Kha Dining Area also leaves a strong impression on visitors with its open and harmonious design, blending well with the surrounding greenery. This environment offers a relaxed and pleasant setting for customers to dine.
The area specializes in serving Tra Vinh's local specialties, as well as offering wholesome vegetarian dishes and a wide range of snacks for both adults and children. The food is fresh, safe, meticulously prepared by professional chefs, beautifully presented, and served by enthusiastic staff, earning it the affection of many customers.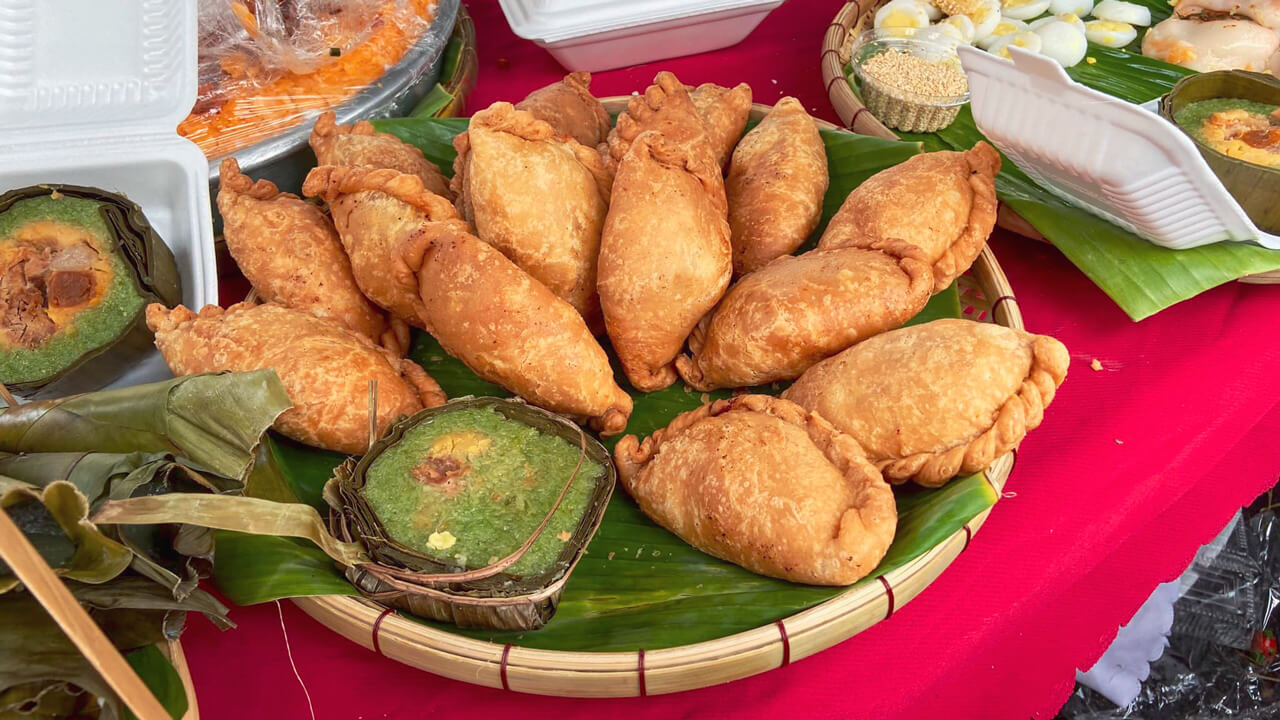 Fun and Active Play
The Traditional Folk Game Area is a model of entertainment with a distinctive Southern Vietnamese character, featuring rustic and traditional games. When you come here, you can participate in activities such as rowing, high rope challenges, obstacle courses, or biking across monkey bridges. It's a place to laugh, have fun, and relieve stress after hard working days.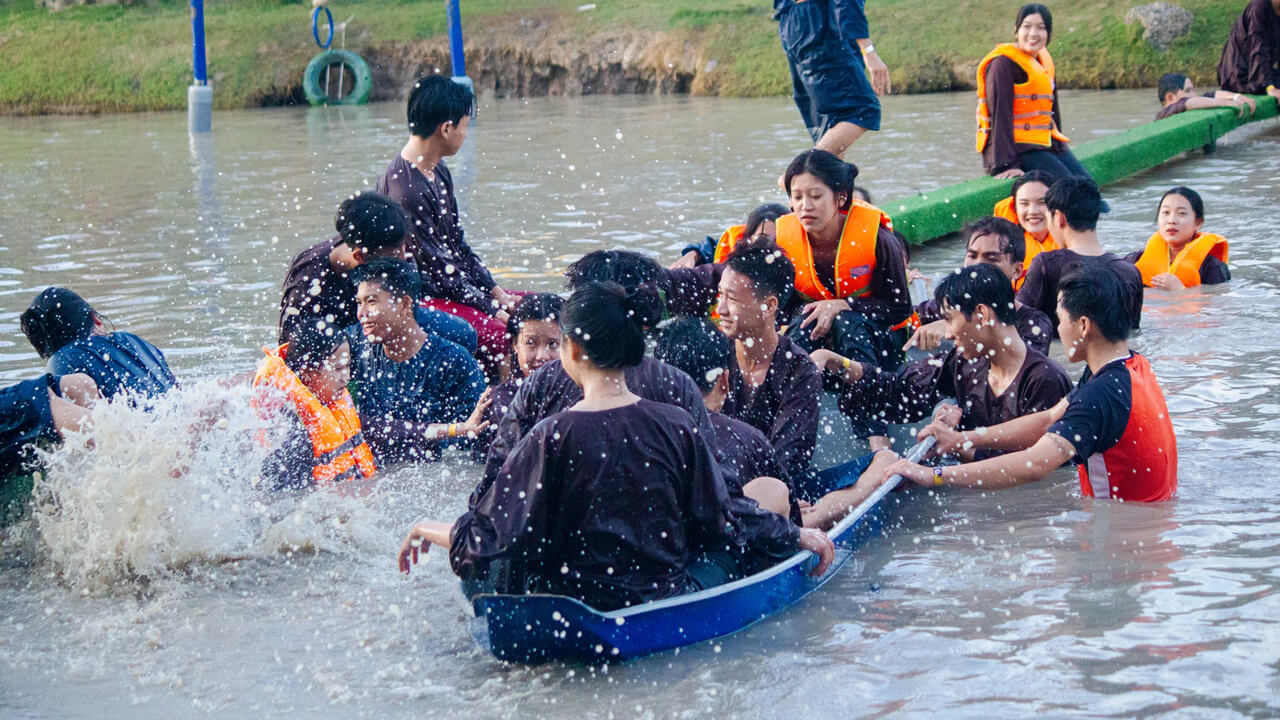 Thuy Ta Lake is a charming corner within the colorful Huynh Kha Eco-tourism Area. One of the appealing activities here is paddle boating, which is a popular choice to cool off on hot days. In addition to paddle boating, there are various other recreational activities at Huynh Kha, including electric bumper cars and a mini-train.
The Huynh Kha Eco-tourism Area has been recognized as a prominent tourism destination in the Mekong Delta region by the Mekong Delta Tourism Association.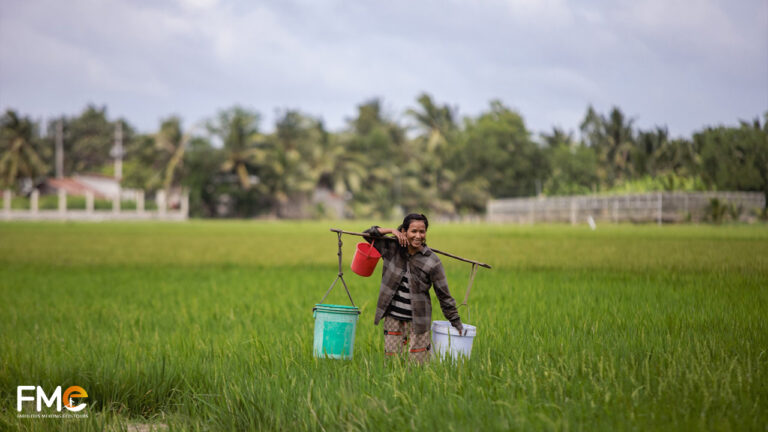 Images of the countryside in An Giang Vietnam, where honest farmers, rice fields, trees, cows, green rice-colored roads,... Explore photos now!
The Most Popular Tours offered by FME Travel