10 Best Instagram Photos of Vietnam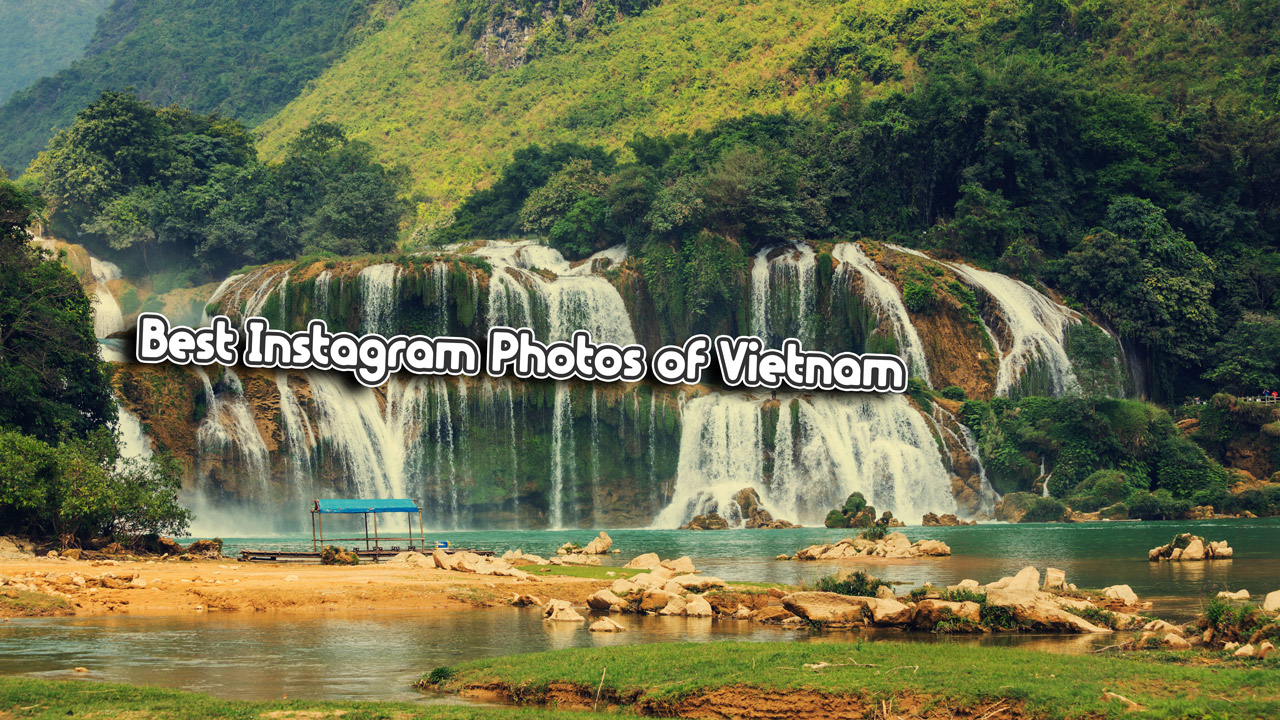 If you're someone who constantly daydreams about their next adventure, then Vietnam should be at the top of your list. Whether you're a budget traveler or looking for a luxurious getaway, Vietnam has something for everyone.
From the breathtaking natural beauty of Ha Long Bay and Sapa's rice terraces to the bustling streets of Hanoi and Ho Chi Minh City, this country is sure to leave you in awe. And if you need any more convincing, just take a look at some of the stunning Instagram photos showcasing Vietnam's beauty. Don't wait any longer, start planning your next adventure to Vietnam today!
Check out 10 of the most jaw-dropping destinations in Vietnam that you need to discover this year.
1. Mekong Delta in Vietnam
Discover the charm of Mekong Delta, a stunning region in Vietnam known for its picturesque landscapes, vibrant floating markets, and cultural richness. Take a boat tour along the river and witness the local way of life, explore small villages and taste traditional cuisine. With historical and cultural sites to visit, the Mekong Delta promises an unforgettable adventure.
Learn about the daily life of people in Cai Rang Floating Market through Emagazine: Rustic boat life at Viet Nam Floating Market.
2. Ceiba blooming at Thay Pagoda in Hanoi, Vietnam
Thay Pagoda, with its stunning architecture and rich history, is a must-visit destination for anyone traveling to Vietnam. Its tranquil setting amidst lush greenery and the sound of trickling streams creates a serene atmosphere that is perfect for contemplation and relaxation. But beyond its beauty and tranquility, Thay Pagoda is also a symbol of Vietnam's rich spiritual and cultural heritage.
As you explore the pagoda's various temples and shrines, you'll gain a deeper appreciation for the country's ancient traditions and beliefs. So if you're looking for a unique and meaningful cultural experience, be sure to add Thay Pagoda to your list of must-see destinations in Vietnam.
3. Ban soy sauce village in Hung Yen
Ban soy sauce village in Hung Yen is a unique cultural destination famous for its traditional soy sauce production techniques and delicious flavor. Visitors can witness the process of making the sauce and taste the final product, which is a versatile ingredient in Vietnamese cuisine. The village is also a testament to the resilience of the Vietnamese people in preserving their cultural heritage.
4. Ban Gioc Waterfall in Cao Bang
Ban Gioc Waterfall in Cao Bang is a stunning natural wonder that offers boat rides and the opportunity to walk behind the falls. The surrounding area is full of breathtaking scenery, including the Quay Son River mountains and rice terraces, the Nguom Ngao Cave, and traditional villages of the Tay and Nung ethnic groups.
Visiting Ban Gioc Waterfall and its surroundings is a journey into the heart of Vietnam's natural and cultural beauty.
5. Hoi An ancient town
Hoi An ancient town is a charming destination that transports visitors back in time. With centuries-old buildings, lanterns, and canal boats, it offers a rich cultural heritage, a thriving culinary scene, and a famous night market. Hoi An is a must-visit for anyone looking to experience Vietnam's history and culture.
6. Fansipan Mountain in Sapa
Fansipan Mountain in Sapa is the highest peak in Indochina and a must-see destination for adventurous travelers. The trek to the summit offers stunning views of the surrounding valleys and peaks, along with opportunities to immerse oneself in the local culture. It's a challenging but rewarding experience that provides a sense of accomplishment and an unforgettable memory.
7. Son Dong Cave
Explore the wonder and beauty of Son Dong cave, the largest cave system in the world located in Vietnam's Quang Binh province. Discover breathtaking natural formations, hidden wonders, and a unique ecosystem. An adventure to Son Dong cave promises to be an unforgettable journey into the heart of Vietnam's natural wonders.
8. Ma Pi Leng pass
Explore the thrilling Ma Pi Leng pass in Vietnam's Ha Giang province. This dangerous mountain road offers stunning views and unforgettable experiences with local communities. Not for the faint of heart, but truly a must-see.
9. Dalat
Escape to the picturesque city of Dalat, nestled in the Central Highlands of Vietnam. Known as the "City of Eternal Spring," Dalat offers a refreshing change of pace with its mild weather, charming French colonial architecture, and lush greenery.
Visit stunning waterfalls, take a peaceful boat ride on the lake, or indulge in the city's famous coffee and strawberries. A perfect destination for a relaxing getaway.
10. Huyen Khong pagoda in Da Nang
Hidden within the stunning Ngu Hanh Son mountain range in Da Nang lies the Huyen Khong Buddhist cave temple, a serene and sacred spot that will leave you feeling inspired and rejuvenated.
The temple is nestled into a series of natural caves, each one adorned with intricate Buddhist carvings and statues, and offers breathtaking views of the surrounding mountains. It's the perfect place to escape the hustle and bustle of city life and find peace and tranquility amidst the natural beauty of Vietnam.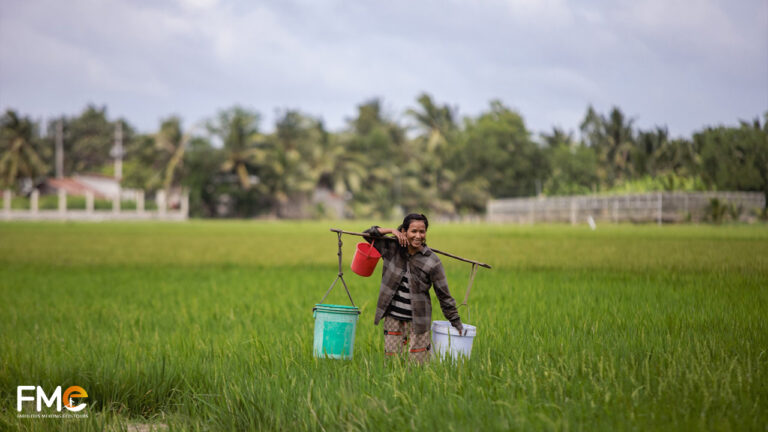 Images of the countryside in An Giang Vietnam, where honest farmers, rice fields, trees, cows, green rice-colored roads,... Explore photos now!
The Most Popular Tours offered by FME Travel