Kal Bo Pruk Pagoda – A Khmer Temple on the Ba The Mountain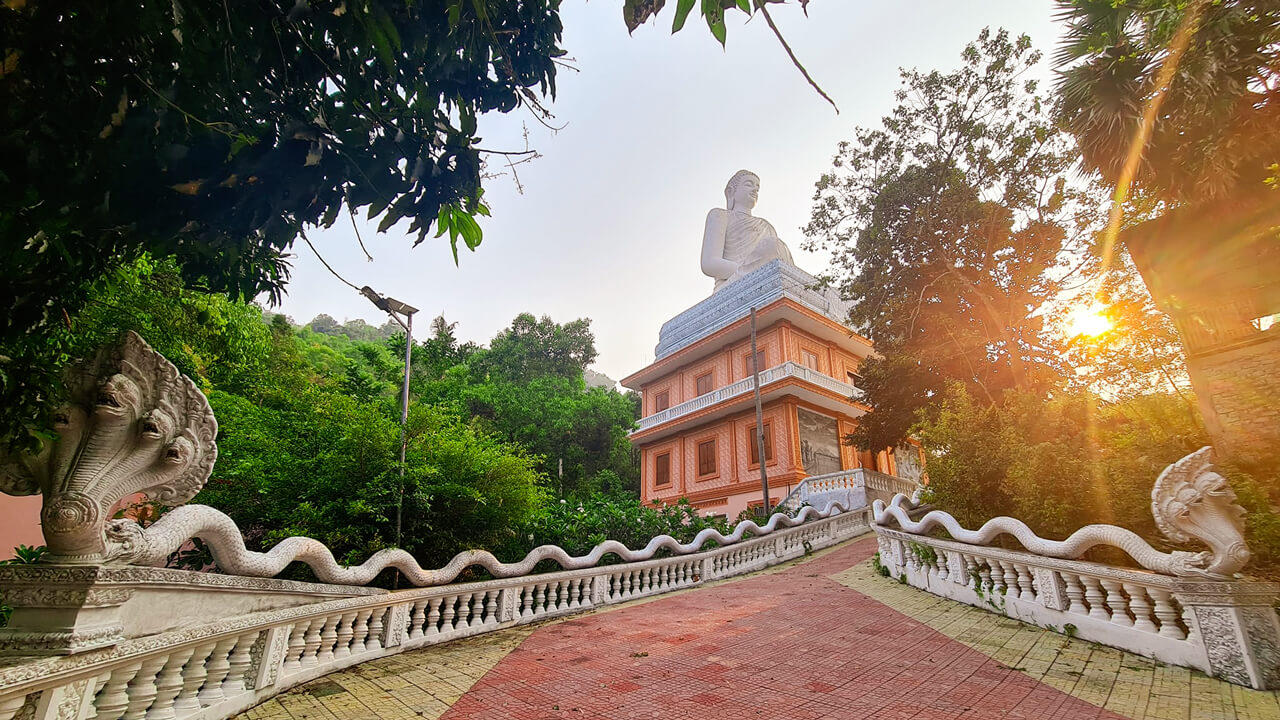 Nestled on the slopes of Ba The Mountain Range in Oc Eo town, Thoai Son district, An Giang province, Kal Bo Pruk Pagoda showcases distinctive Khmer architecture, with a prominent Buddha statue standing against the lush green backdrop of the mountains.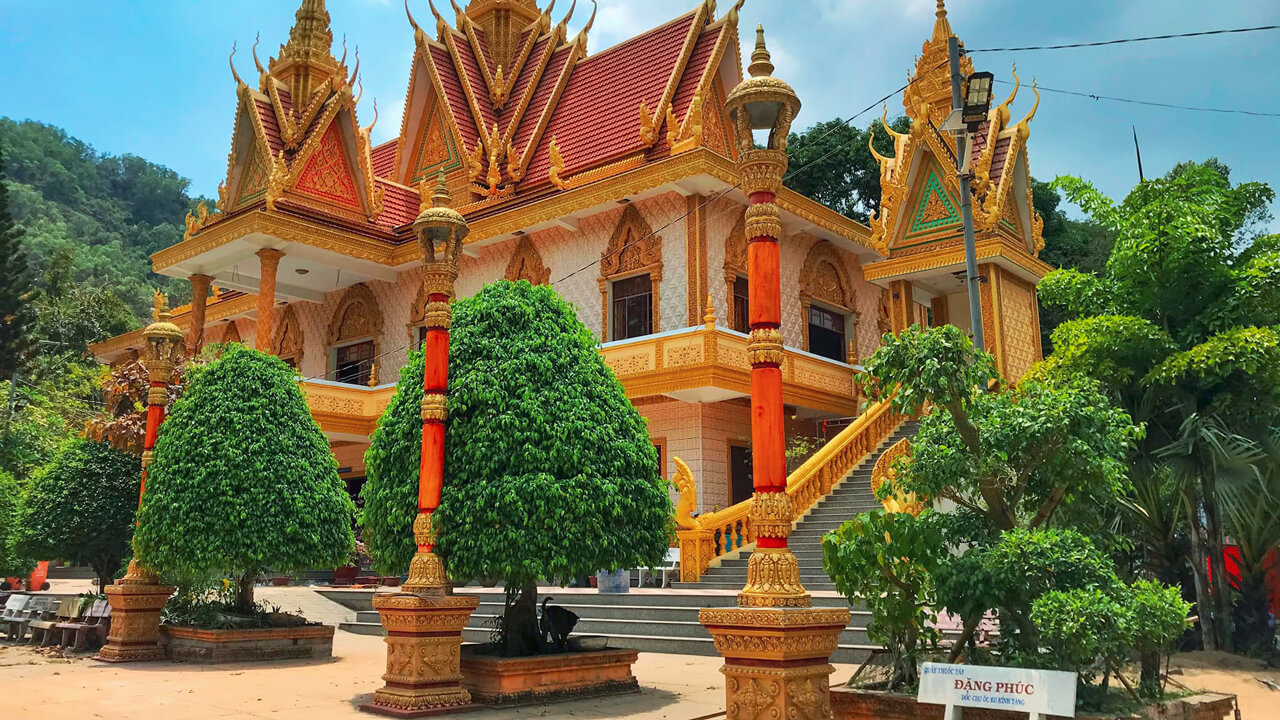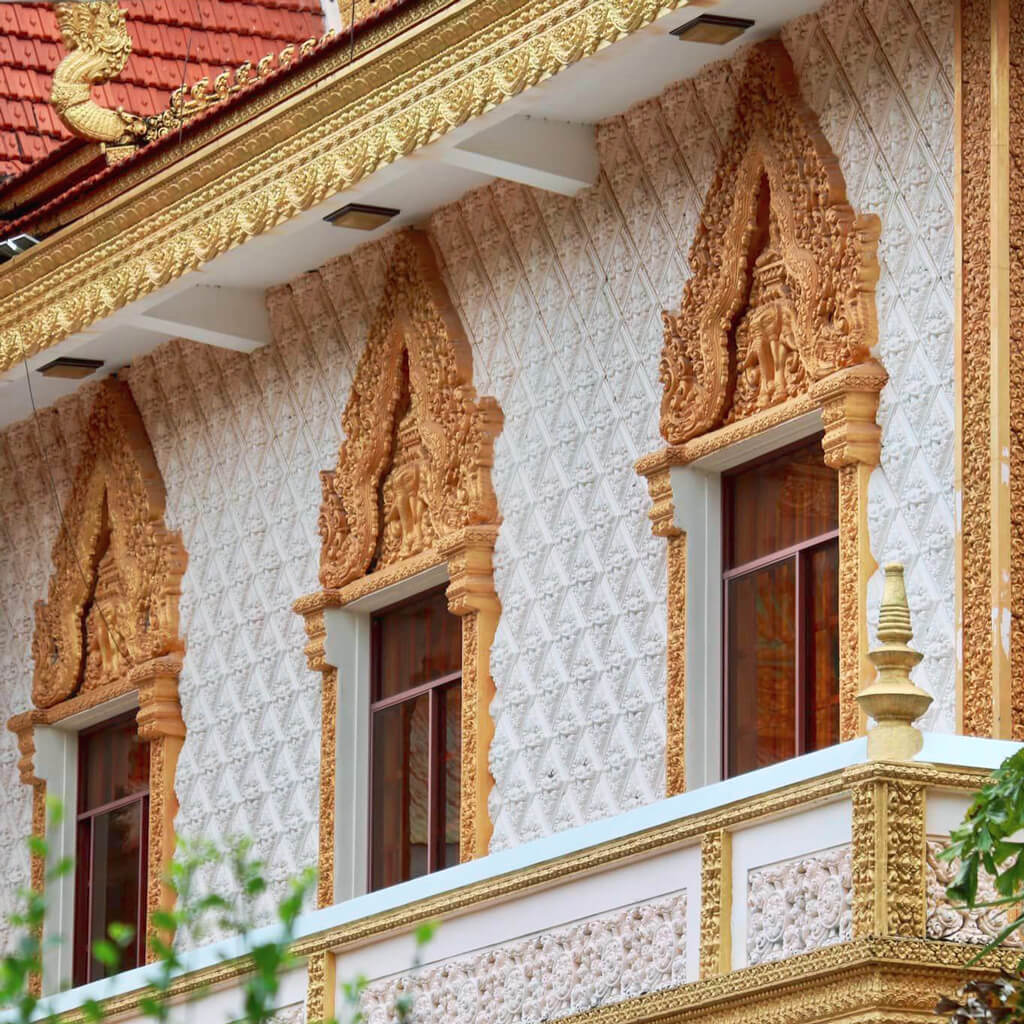 The pagoda's venerable ambiance and serene surroundings have established it as a must-visit destination in An Giang for travelers seeking a unique cultural experience.
The Meaning Behind Kal Bo Pruk
According to Deputy Chief Thach Phong, the name "Kal Bo Pruk" translates to "auspicious flower," a type of flower with positive connotations mentioned in Buddhist scriptures. Historical records indicate that the pagoda is over 200 years old, but oral traditions from resident monks suggest an even longer existence.
Google Maps: https://maps.app.goo.gl/jyRuTfy3EE9oaSG76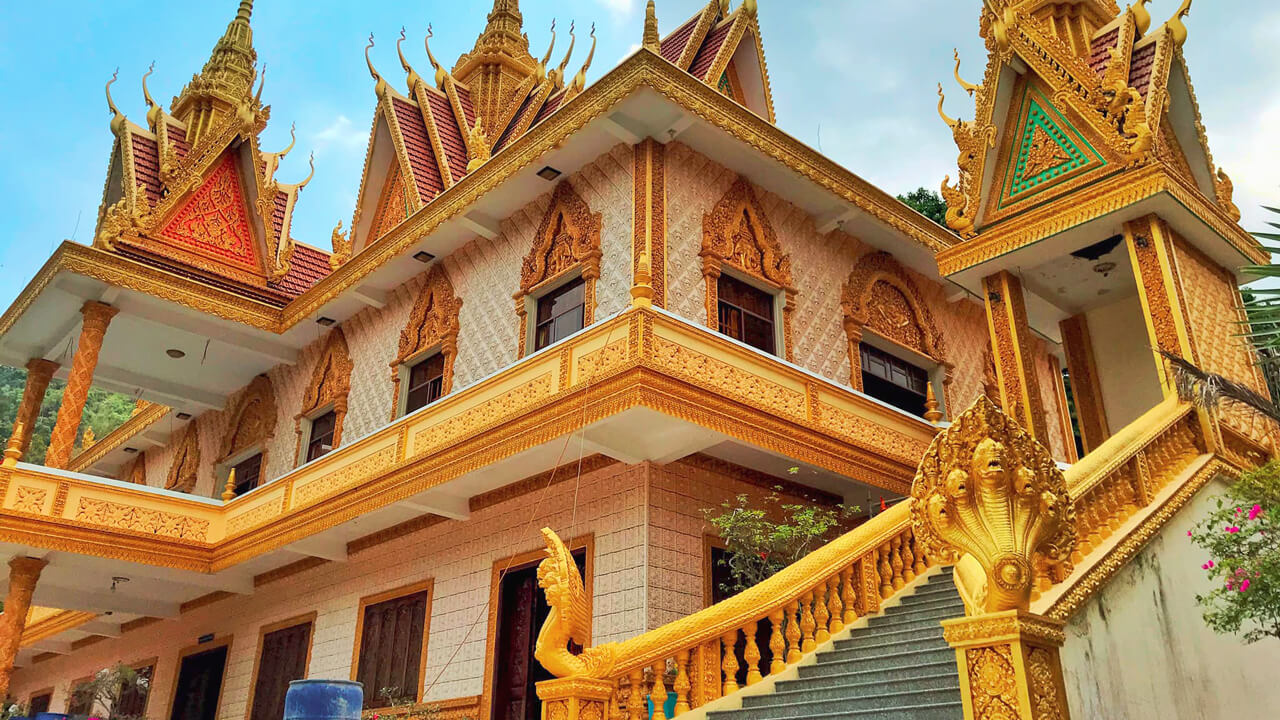 Evolution of the Pagoda
Founded in 1816 by the Khmer community, with Venerable Xay Hath as its founder, the initial structure was constructed using makeshift materials, featuring thatched roofs across a 2,500 square meter area. In 1866, Venerable Mai Panh undertook renovations, replacing thatch with leaf roofing.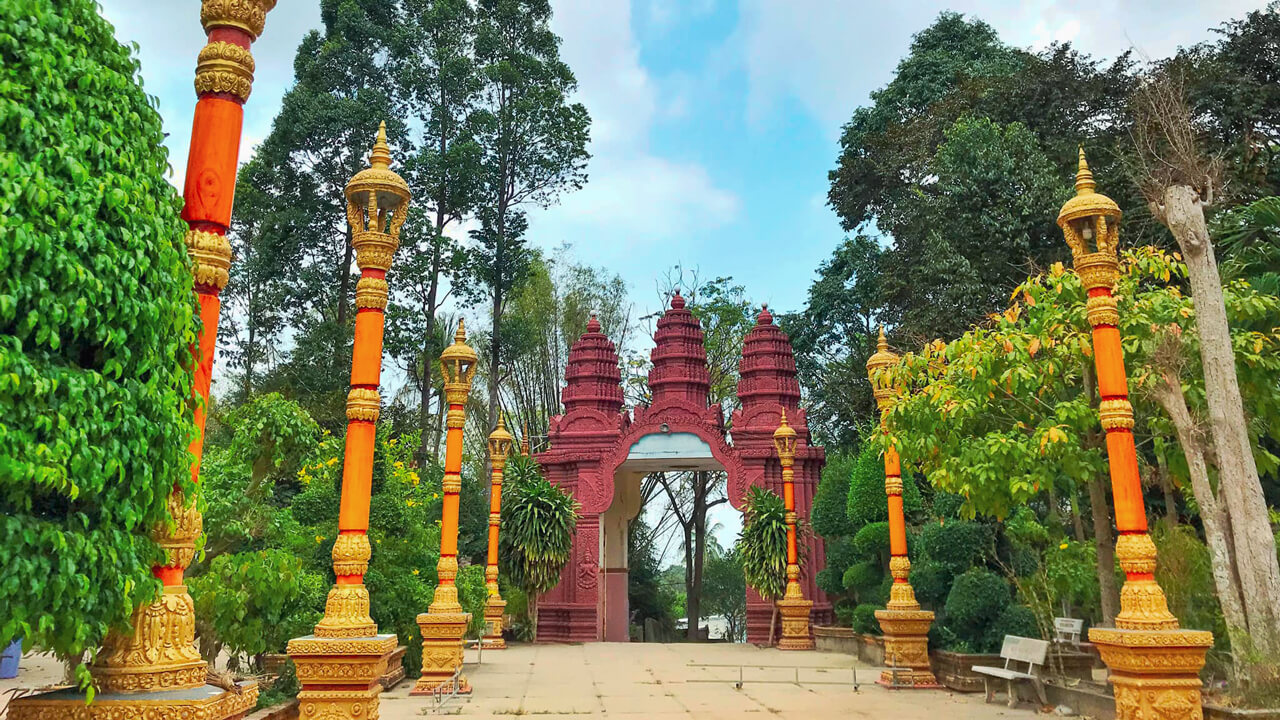 In 1957, following wartime damages, Venerable Mai Sete conducted extensive repairs. Subsequently, the pagoda underwent multiple renovations, incorporating Angkor architecture and influences from 3 cultural and religious streams: folklore, Brahman, and Buddhism. This amalgamation results in a visually captivating and culturally rich aesthetic.
Distinctive Khmer Architecture
The pagoda boasts unique Khmer architecture, adorned with murals depicting the life of the Buddha, a characteristic feature of Khmer temples. These intricate paintings cover the main hall's walls, narrating the journey of Buddha from birth to enlightenment.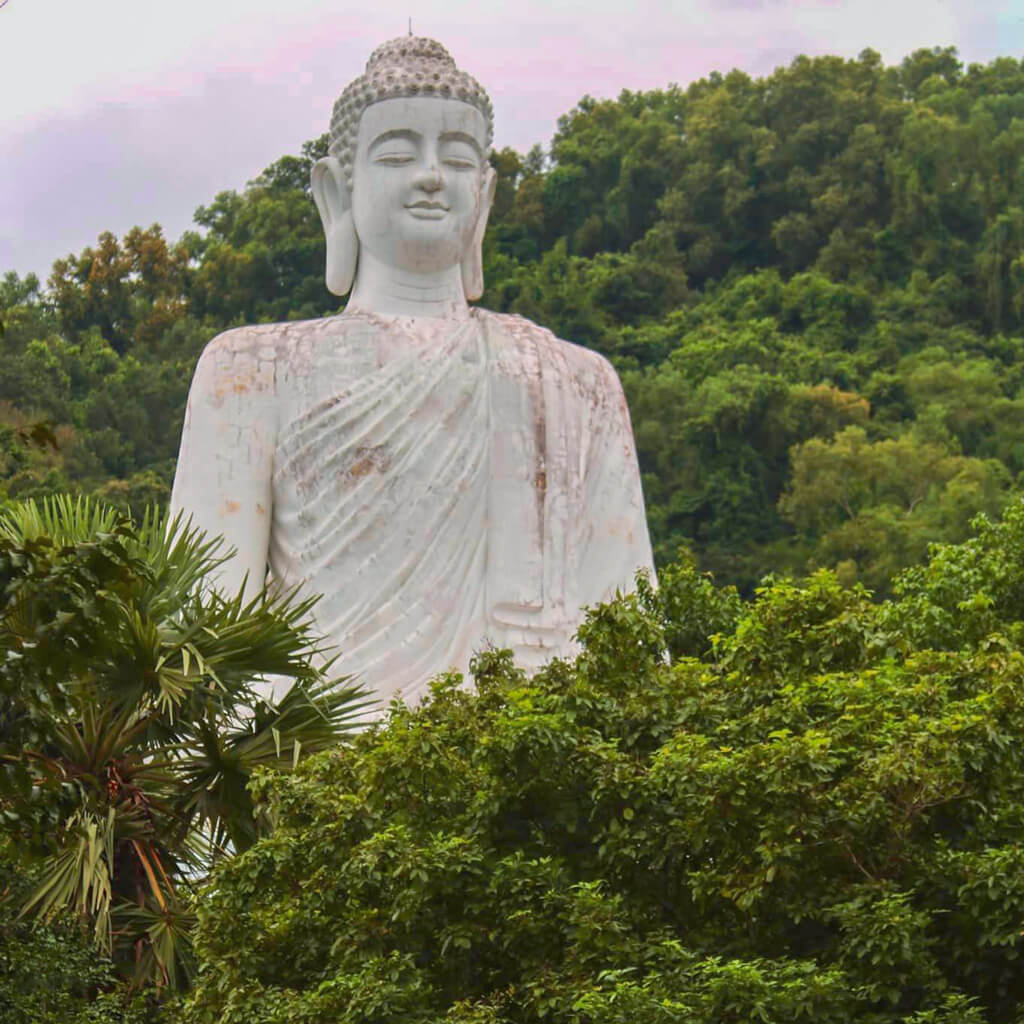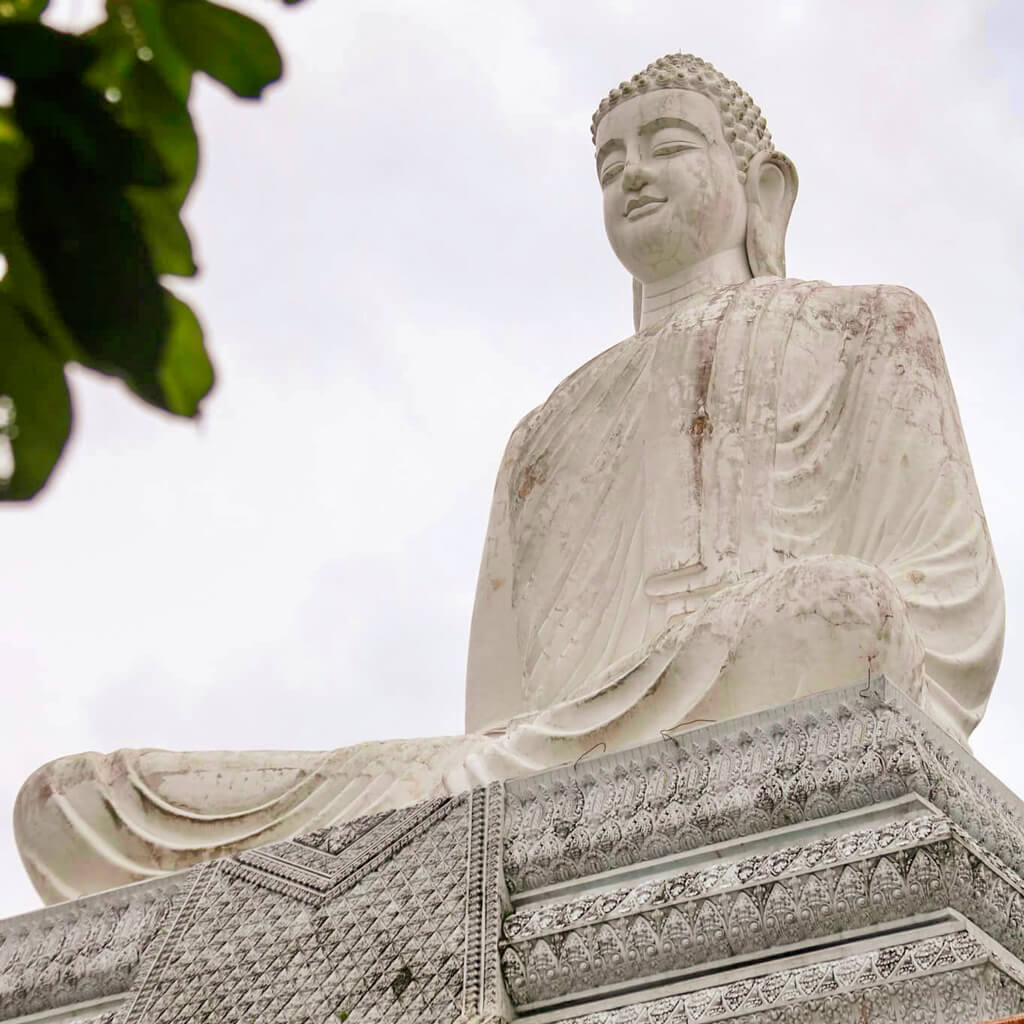 Spiritual Hub for Oc Eo Residents
Situated in a cultural crossroads, Oc Eo residents, influenced by Khmer culture, perceive the pagoda as a spiritual haven and cultural hub. Beyond the Khmer ethnic group, the local population finds solace and cultural nourishment at the pagoda.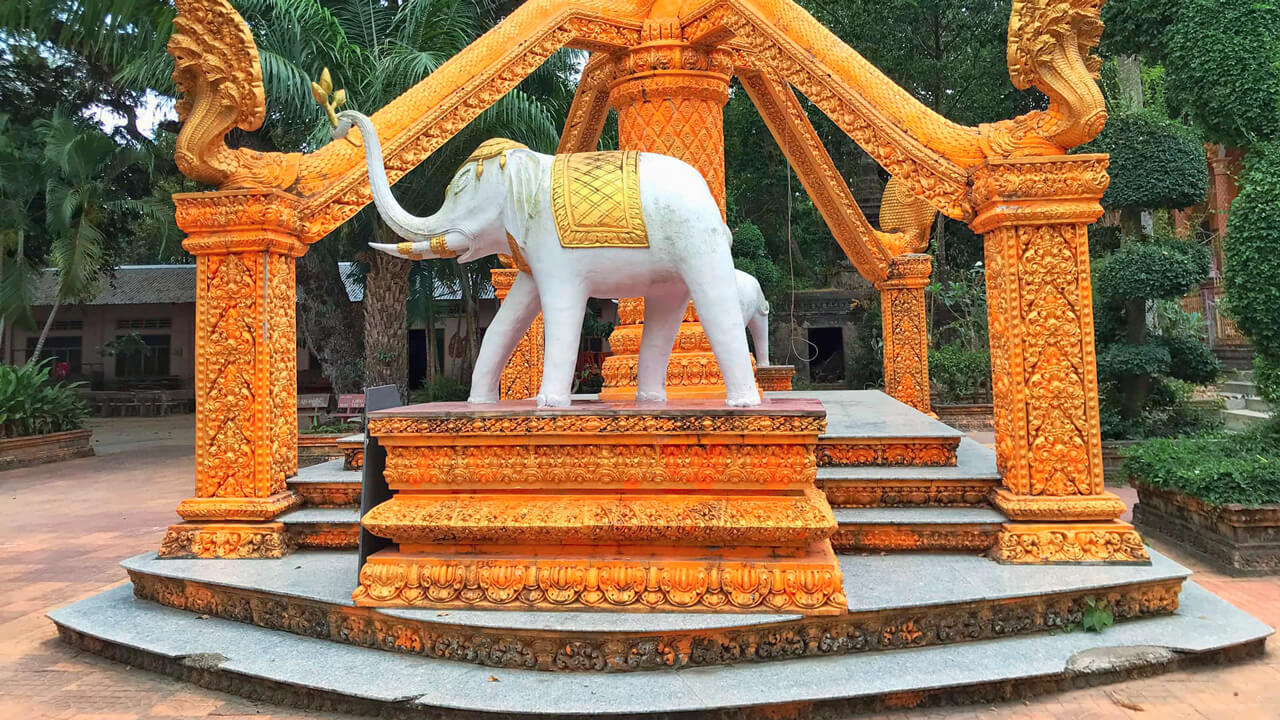 Residents visit during significant festivals, enroll their children in Khmer language classes, and seek guidance from the monks during challenging times.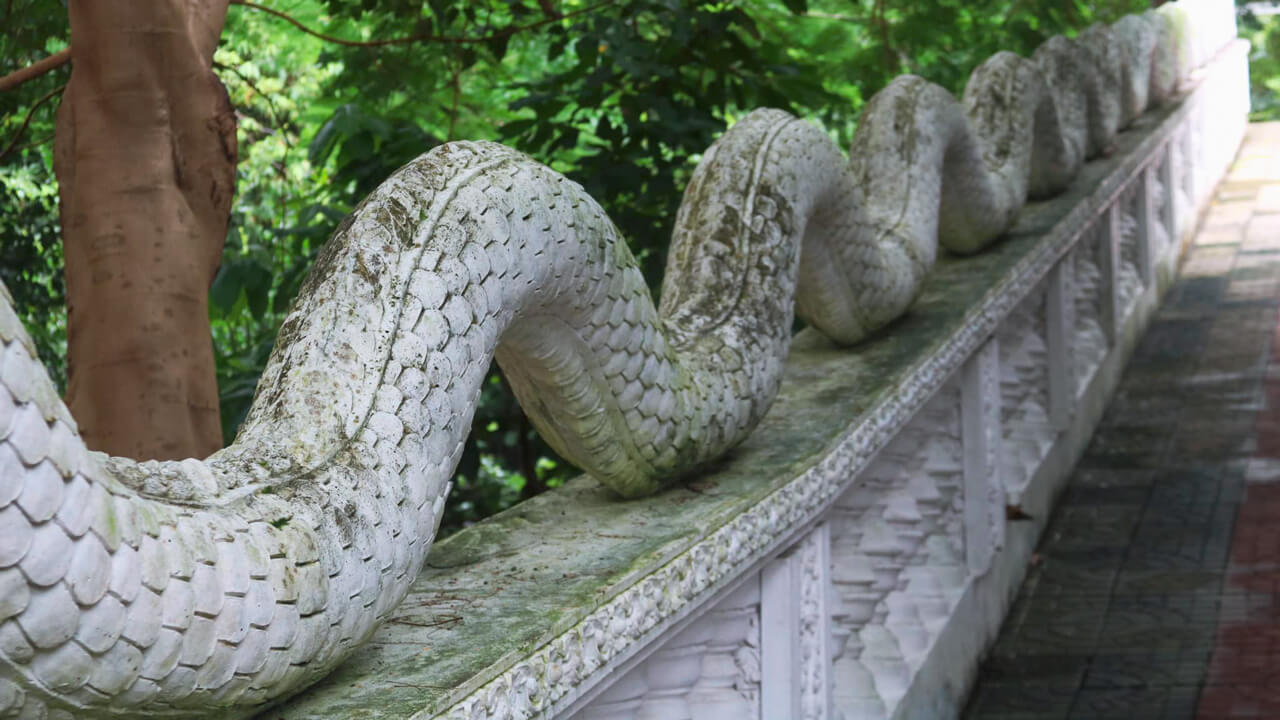 Immersive Visitor Experience
For tourists, Kal Bo Pruk Pagoda offers an opportunity to appreciate the scenic beauty, delve into Khmer religious practices, and capture memorable moments. Strolling through peaceful village paths and exploring surrounding historical sites completes the immersive experience.
In essence, Kal Bo Pruk Pagoda stands not only as a testament to Khmer heritage but also as a living symbol of cultural harmony in the diverse landscape of An Giang province.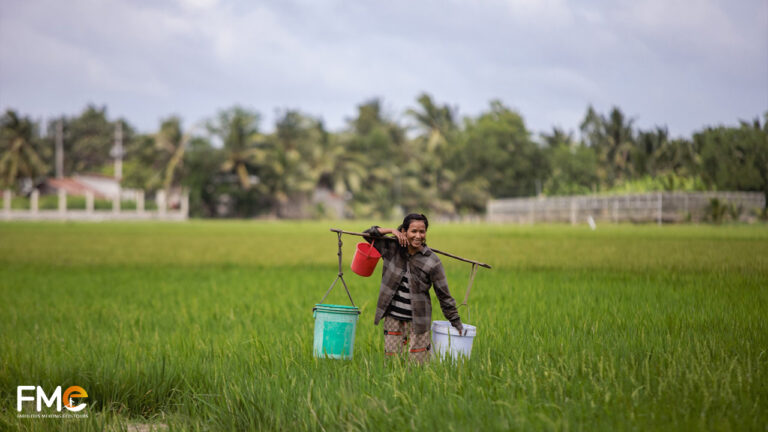 Images of the countryside in An Giang Vietnam, where honest farmers, rice fields, trees, cows, green rice-colored roads,... Explore photos now!
The Most Popular Tours offered by FME Travel