My Quynh Safari: Attractive destination in Long An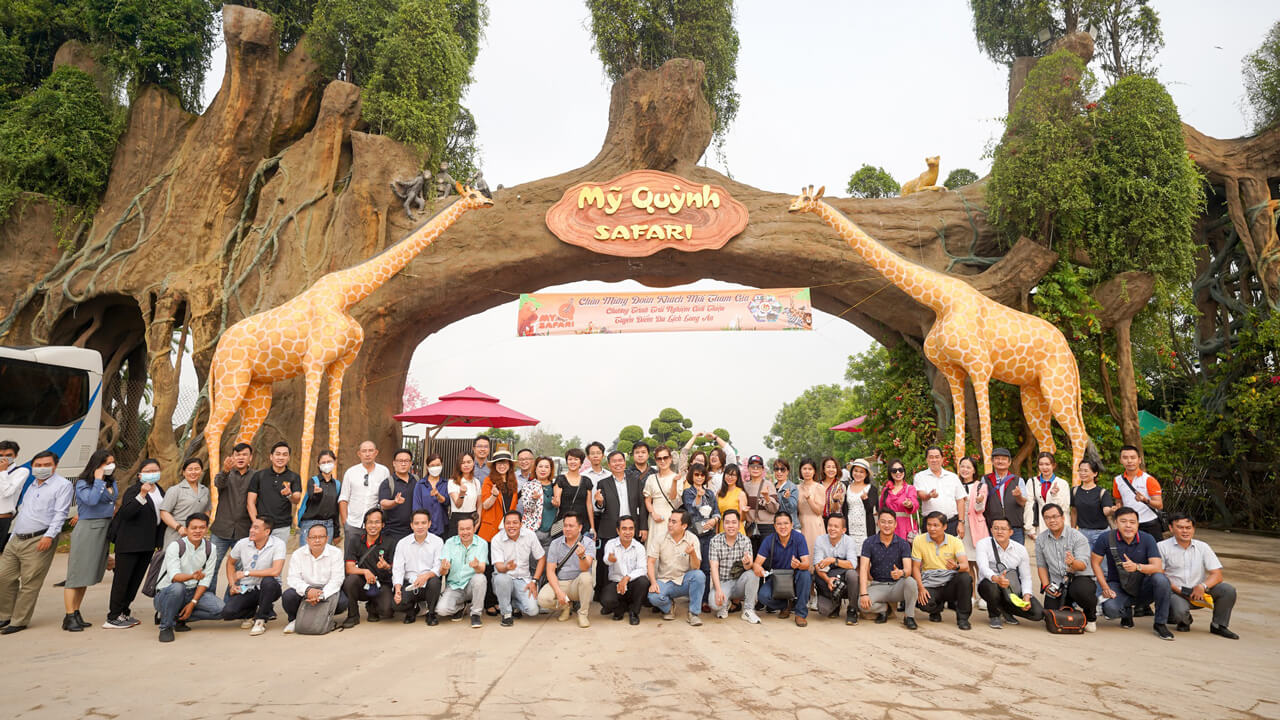 When exploring Long An, amidst the well-known attractions like Tan Lap Floating Village, Endless Field, and the Hundred-Column Ancient House, do not miss out on My Quynh Zoo – one of the most distinctive zoos in the Mekong Delta.
With meticulous investment, each area of the zoo is carefully constructed and designed, creating a visitor-friendly space close to nature with abundant greenery, offering a memorable experience, especially for young visitors.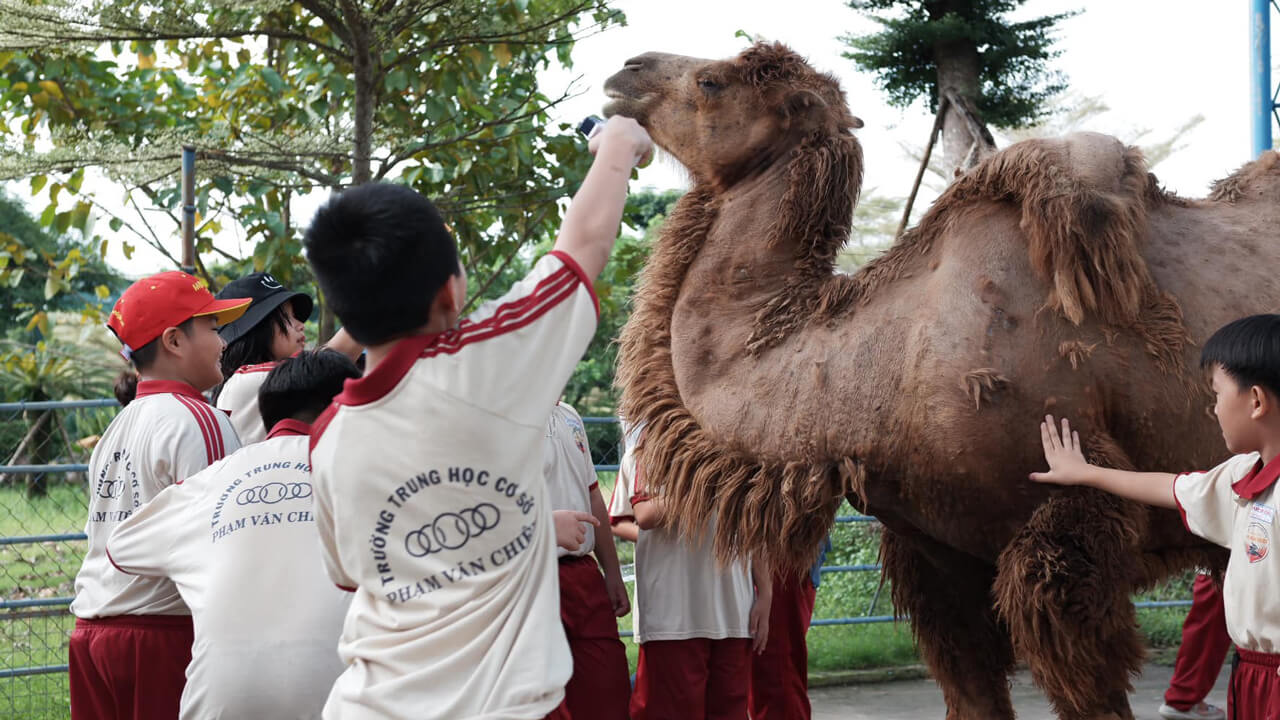 My Quynh Zoo Entrance
Location and Directions to My Quynh Zoo My Quynh Zoo is located in Bau Cong hamlet, Tan My Commune, Duc Hoa District, Long An Province (near Cu Chi overpass).
Situated just 45 km from Ho Chi Minh City center, you can reach My Quynh Zoo by various means of transportation, suitable for short or extended tours.
The route to My Quynh Zoo is easy to find and convenient. Starting from National Highway 1A to An Suong intersection, turn into National Highway 22 towards Cu Chi. When you reach the base of Cu Chi overpass, turn left onto DT8 road.
Continue straight until you reach the border of Long An province, then turn right onto Nguyen Thien Khiem street. Drive about 500m more to reach My Quynh Safari.
My Quynh Zoo is open from Tuesday to Sunday, from 8:00 AM to 6:00 PM.
Google Maps: https://maps.app.goo.gl/RZ6rpRAzBs7ac7nb7
Ticket price
Entrance fees:
Adults: 100,000 VND
Children (1m-1.4m): 60,000 VND
Children under 1m: Free
Wildlife viewing area ticket:
Adults & Children: 50,000 VND
Water park ticket:
Adults: 100,000 VND
Children under 1m: 40,000 VND
Indoor games area: 40,000 VND per game Outdoor games area: 40,000 VND per game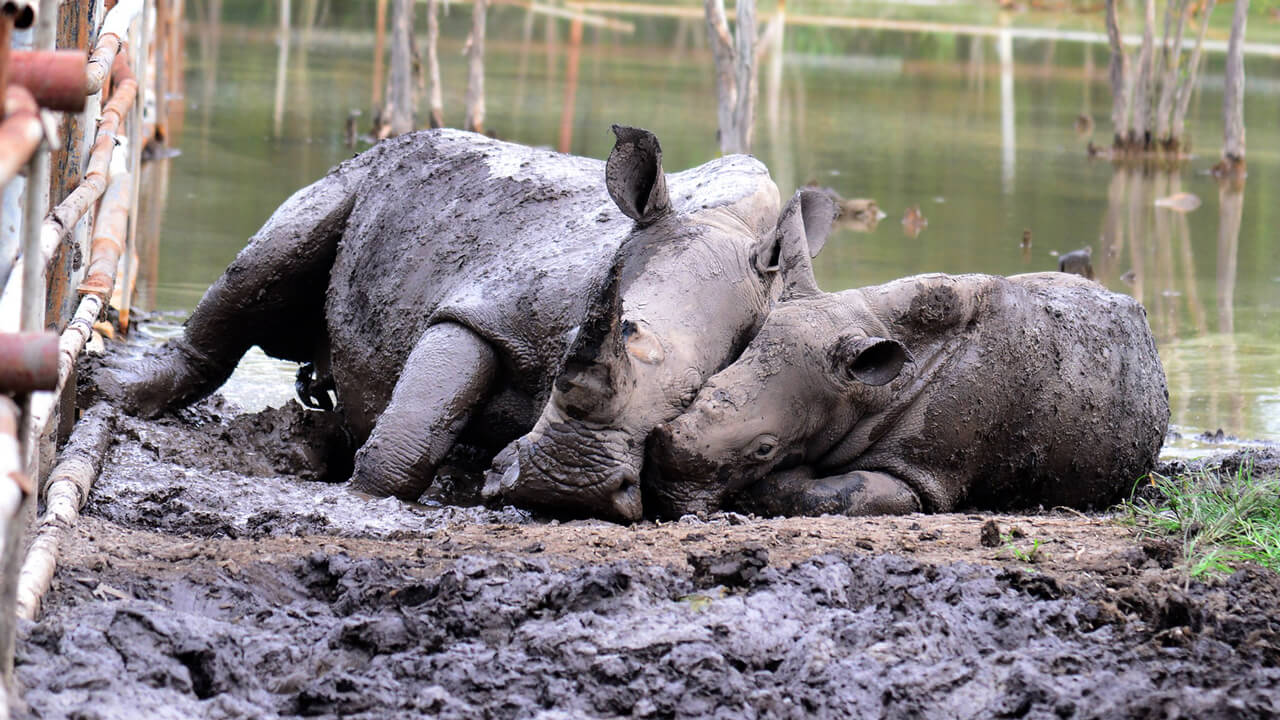 What to Explore at My Quynh Zoo?
My Quynh Zoo conveys humane messages about the animal kingdom and is an eagerly anticipated recreational and resort space in the Mekong Delta region. Various rare species are kept in a semi-wild environment for visitors to admire, explore, and learn from.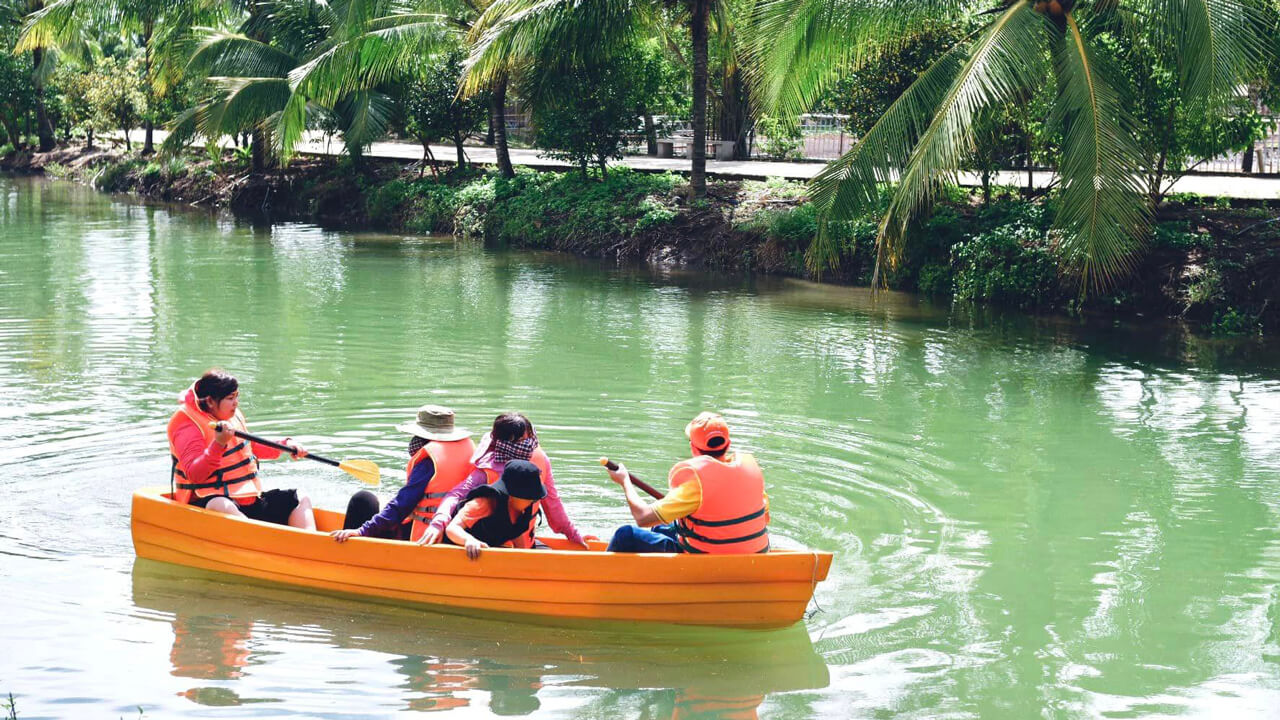 Covering an area of over 50 hectares, My Quynh Zoo houses more than 100 individuals from various species. The entire zoo is divided into several main sections:
My Quynh Safari – Wild Animal Zoo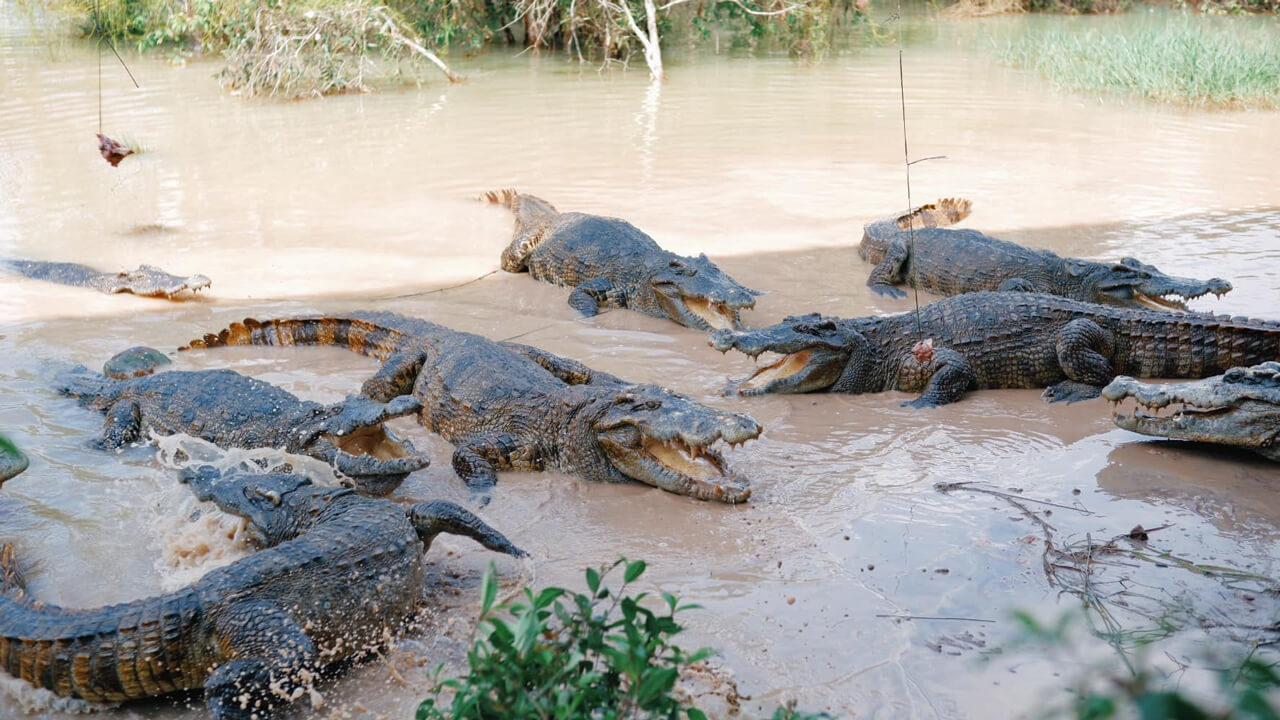 Visitors to My Quynh Zoo are transported to a nature reserve-like space with trees, small hills, dirt roads, and wild animals. This area is perfect for families with young children. After exploring the zoo, kids will undoubtedly enjoy discovering a seemingly real natural world that extends beyond the TV screen.
Interacting with deer in the wild area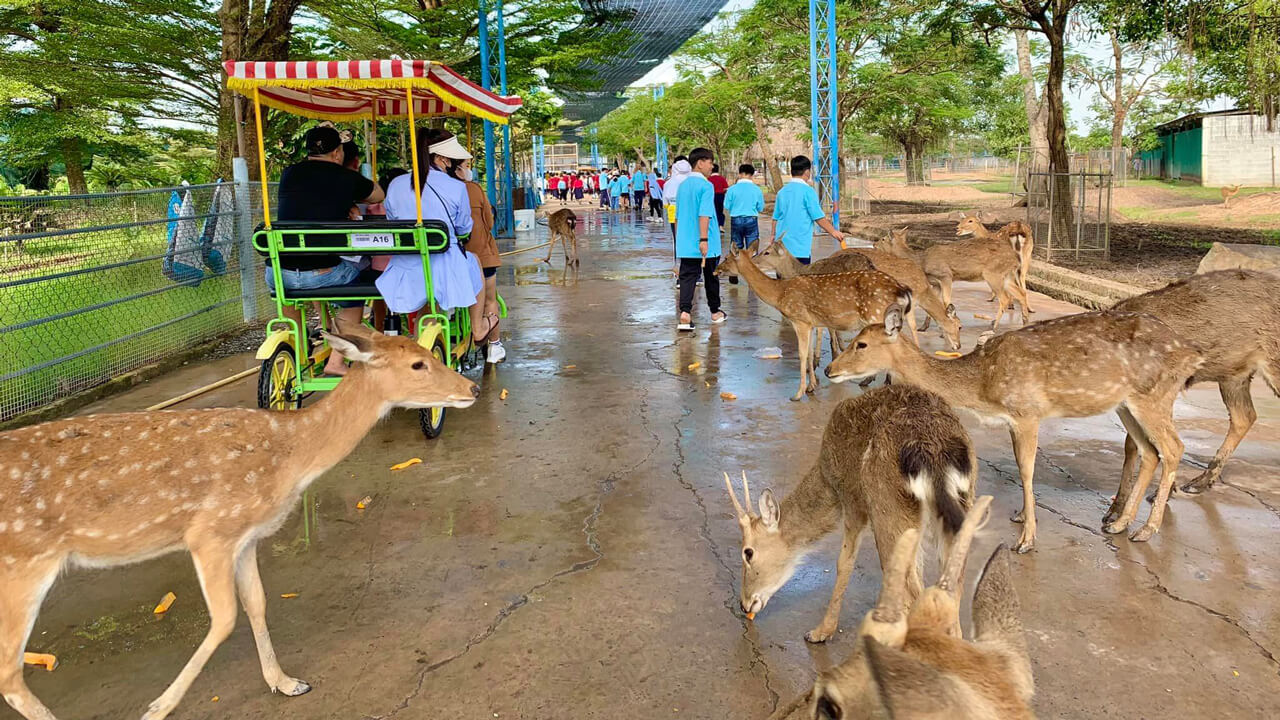 Here, animals roam freely, creating the best living conditions within their own ecosystems. Visitors can marvel at the miniature world of wild animals through large windows of safari buses. Imagine gazing at the world of a bison through a large panoramic window, with a wide view amidst the untamed natural wilderness; the feeling is both thrilling and fantastic.
Water Park
Due to the hot climate of the Mekong Delta, the water park is always an attractive destination, especially for children. My Quynh Safari's water park, with its thrilling underwater games, caters to thrill-seeking young adults, while the children's area ensures safety and enjoyment.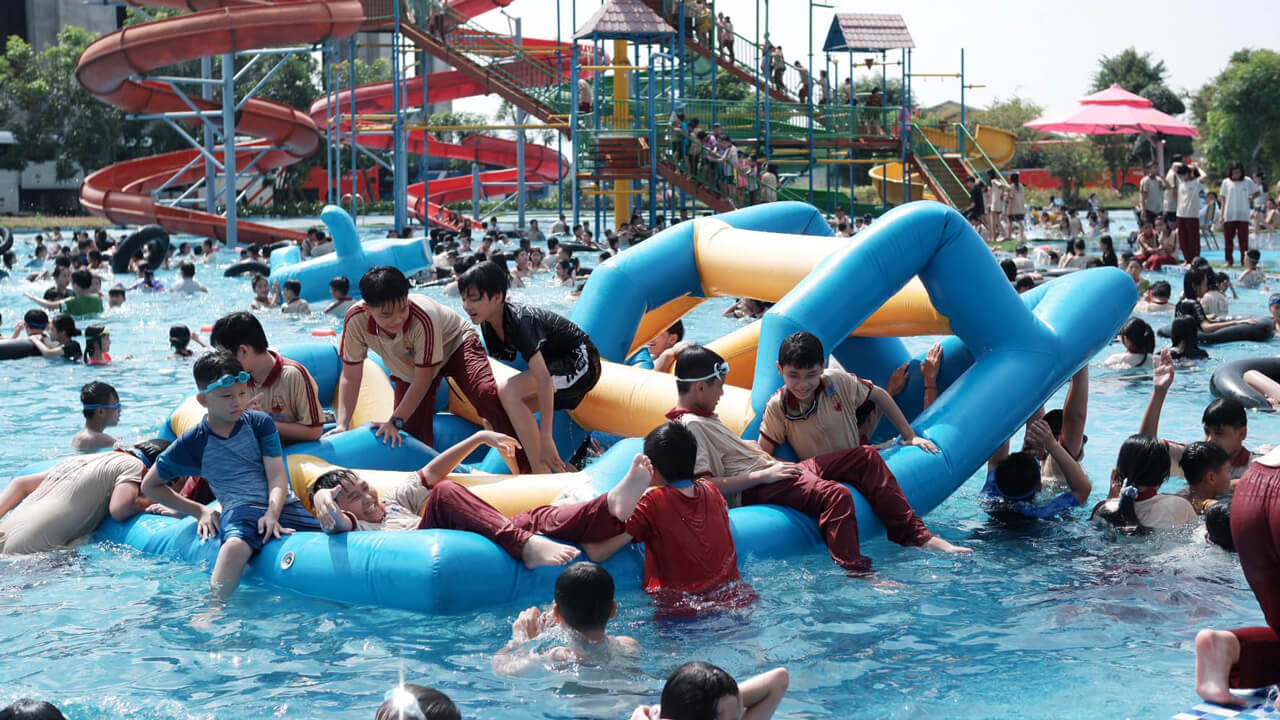 Visitors can enjoy endless fun with cool water in the super-large pool and experience colorful spiral slides long enough to provide adventurous and exciting entertainment.
Game Area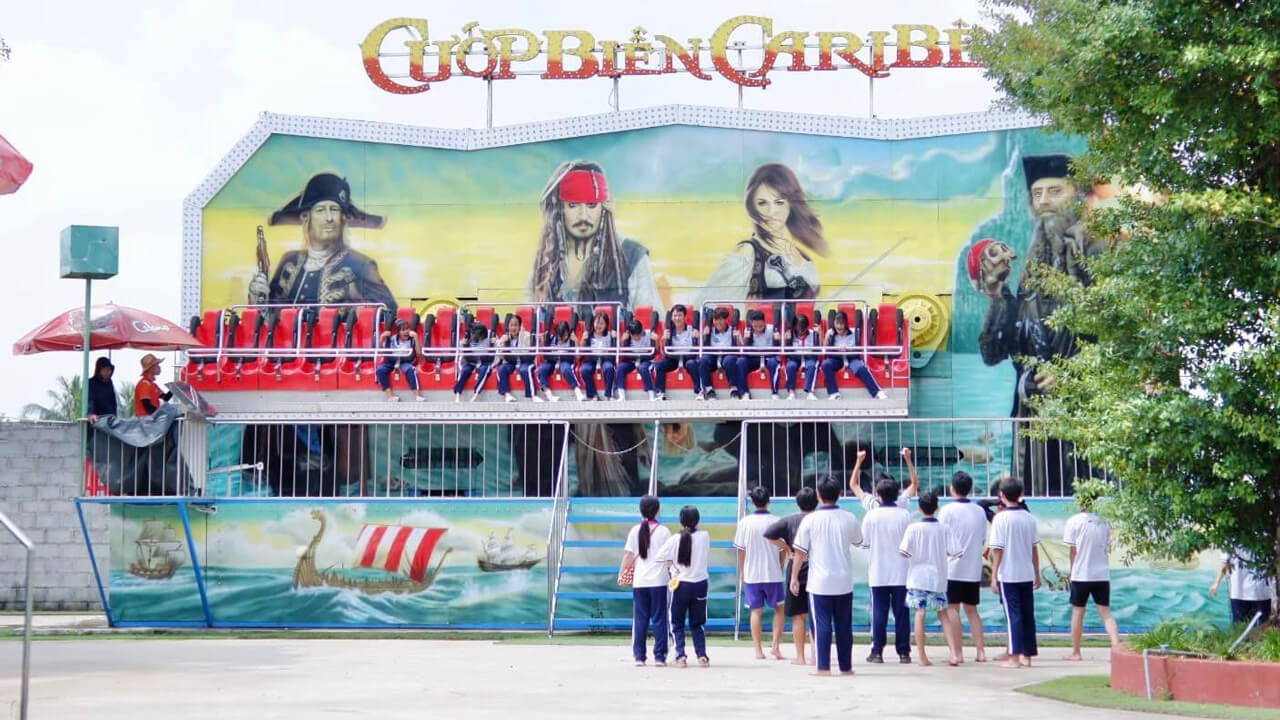 The indoor game area includes activities such as trampoline, zipline, electric bumper cars, while the outdoor game area features activities like flying carpets, high-speed roller coasters, and spinning swings.
Bonsai Garden and Koi Fish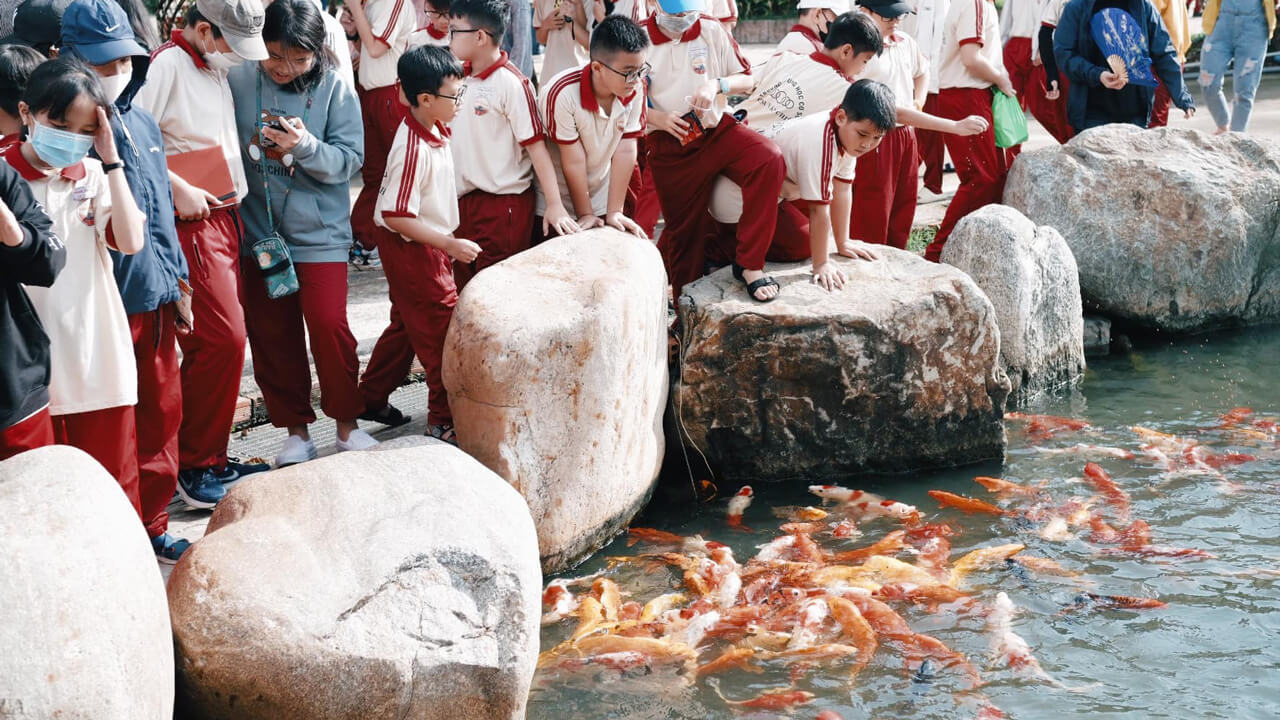 This area is reminiscent of a miniature Japan with meticulously cultivated and pruned bonsai trees. The greenery is combined with winding canals, the habitat of playful Koi fish. Red bridges stand out in the background, creating a picturesque setting for visitors to cross and capture Instagram-worthy photos with nature.
Resort and Restaurant Area
For visitors seeking overnight stays, My Quynh Safari has a dedicated resort area with good-quality services. Currently, there are two room types available: single and double, with prices ranging from 300,000 to 800,000 VND per room.
The restaurant area also attracts a large number of guests, serving a diverse range of dishes from local to luxurious. Particularly, unique specialties of Long An province are highly appreciated by many visitors.
If you are traveling to the Mekong Delta and seeking a space for fun, nature exploration, and encounters with wild animals, be sure to visit My Quynh Zoo in Long An.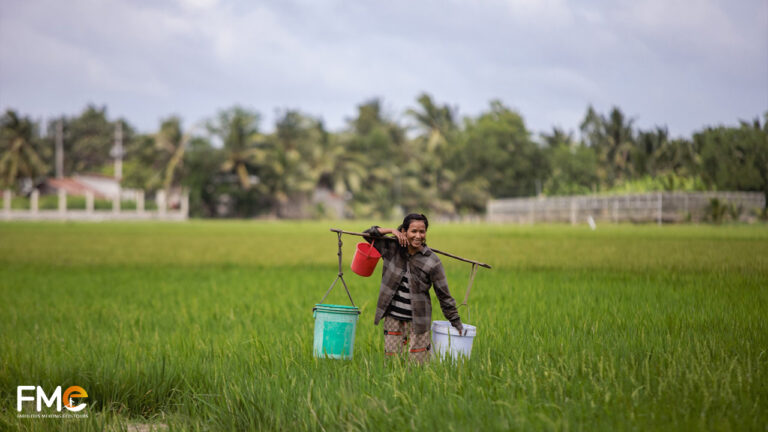 Images of the countryside in An Giang Vietnam, where honest farmers, rice fields, trees, cows, green rice-colored roads,... Explore photos now!
The Most Popular Tours offered by FME Travel