Nghenh Xuan Farm in Ben Tre - Address, Interesting things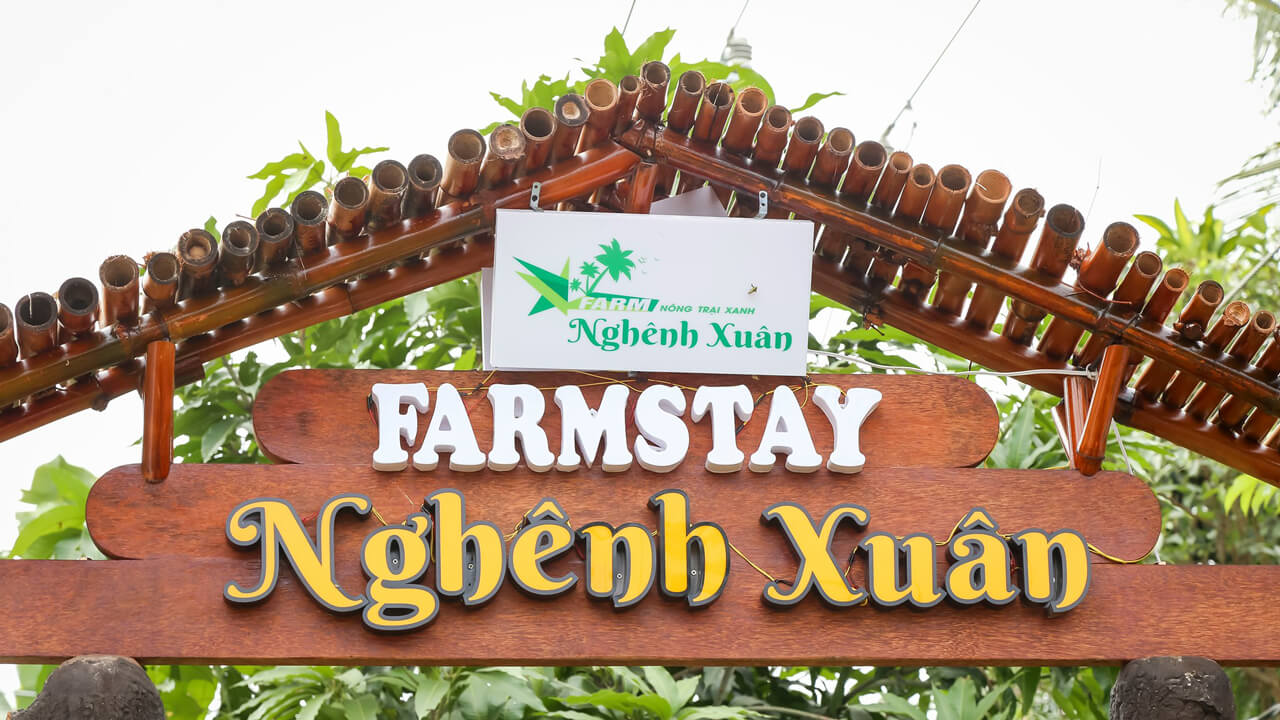 Ben Tre, renowned for its lush coconut groves on its peaceful islets, is a land of natural beauty and warm-hearted locals. If you're planning a trip to Ben Tre, Nghenh Xuan Farm is an unmissable destination.
Note that these traditional tourist destinations are relatively more suitable for Vietnamese tourists. It is a type of sightseeing, eating and participating in folk games.

FME Travel does not recommend foreign tourists visit this location. However, you can learn about the characteristics of domestic tourism and a form of tourism and entertainment of Vietnamese people.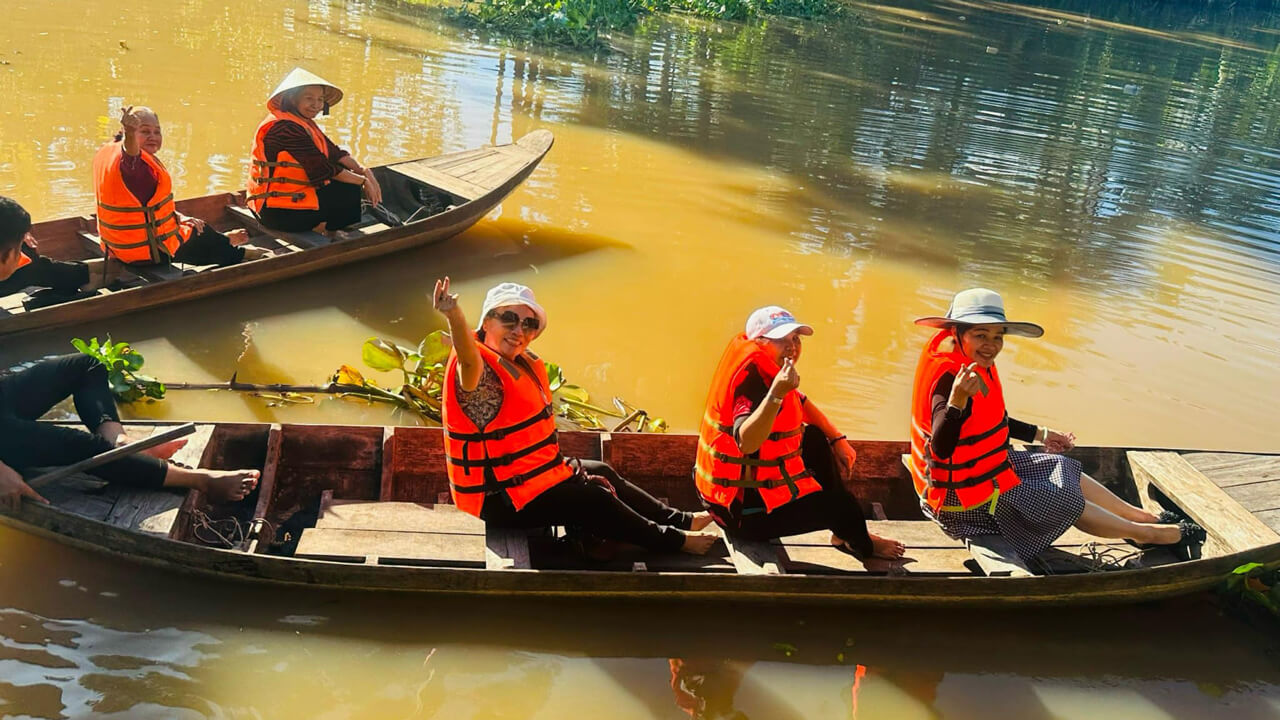 Location
Nghenh Xuan Farmstay is located in Thanh Trieu commune, Chau Thanh district, situated by the picturesque Thanh Trieu River, which intersects with the Ham Luong, Tien, and Ba Lai rivers.
The excellent transportation links to Ho Chi Minh City make it a convenient journey. In just over 2 hours by a family car from Saigon, you'll find yourself at the peaceful Nghenh Xuan Farmstay in the heart of rural Ben Tre.
Interesting things at Ngenh Xuan Farmstay Ben Tre
Covering an area of 1.6 hectares, Nghenh Xuan Farmstay is a rustic and peaceful eco-tourism destination that combines farm experiences with comfortable lodging. It promises to be the perfect haven for domestic and international travelers seeking a break from the noisy city life.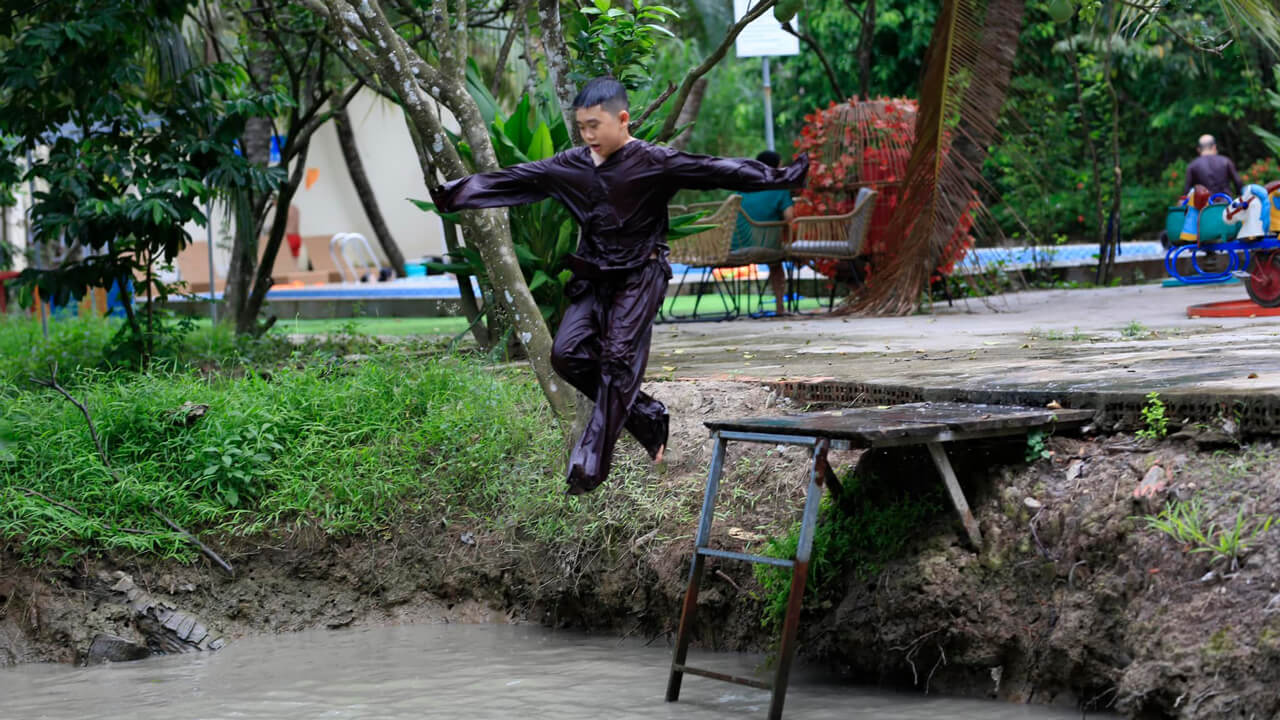 Here, you can breathe in the fresh air and immerse yourself in the gentle scent of pomelo blossoms.
Fruit Paradise
A visit to Nghenh Xuan allows you to lose yourself in the idyllic scenery of rivers and orchards. The farm boasts a wide variety of fruit trees that bear their delicious, signature flavors, such as rambutan, sapodilla, jackfruit, lychee, and longan. Visitors can take leisurely strolls, pick fresh fruits right from the trees, and enjoy them in the orchard.
Local Delicacies
Nghenh Xuan Farm offers an array of delightful local specialties from Ben Tre, the land of fragrant coconuts. You can savor dishes like salt-crusted chicken, coconut rat curry, grilled snakehead fish, pomelo salad, and countryside hotpot featuring a selection of rare vegetables not commonly found in urban markets.
Complement your meal with a glass of sweet homemade pomelo wine.
Farm Experience
What sets Nghenh Xuan apart is the chance to experience a day as a Southern Vietnamese farmer. You can get your hands dirty tending to crops, catching shrimp and fish, and for added fun, don traditional "ao ba ba" attire and paddle a small boat on the river to pick water coconuts, a unique crop of the brackish water region.
Or, you can explore the Ben Tre countryside by bike, conquering various terrains and obstacles.
Entertainment Zone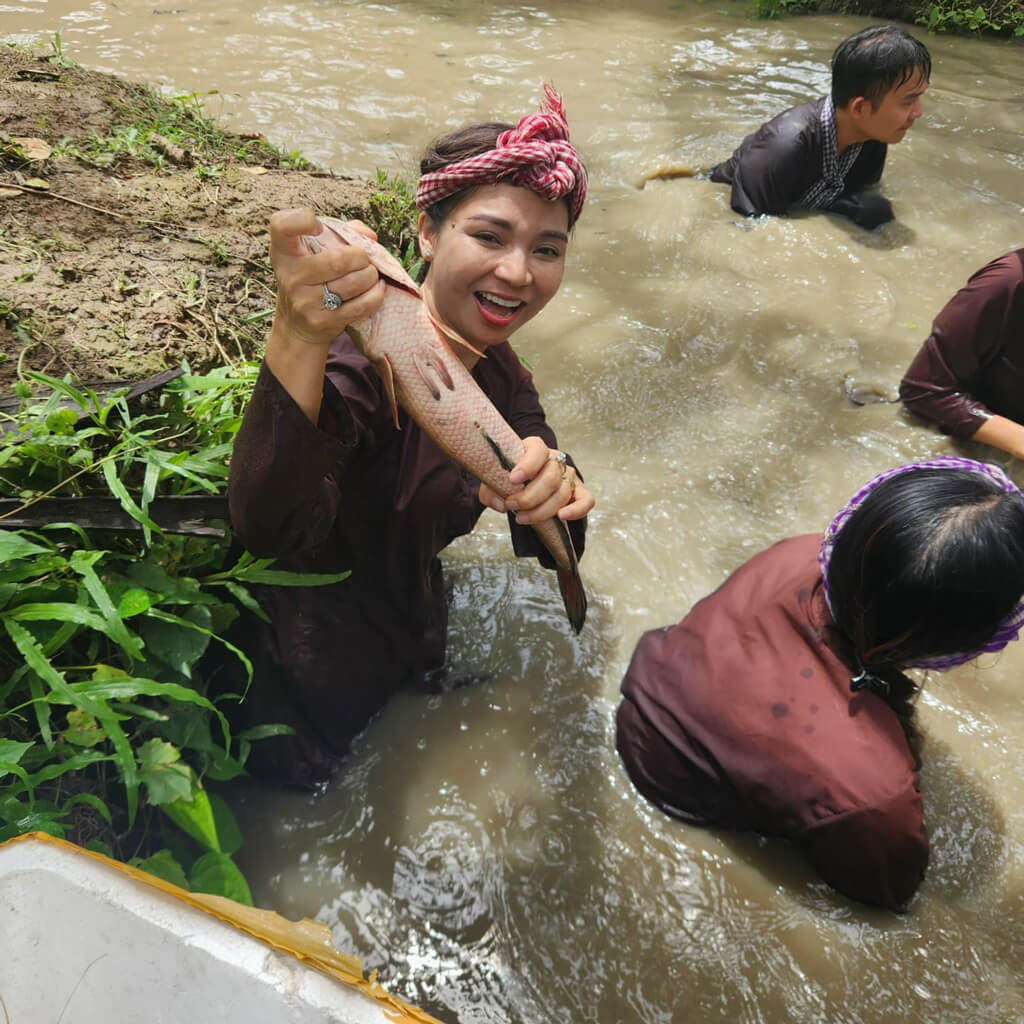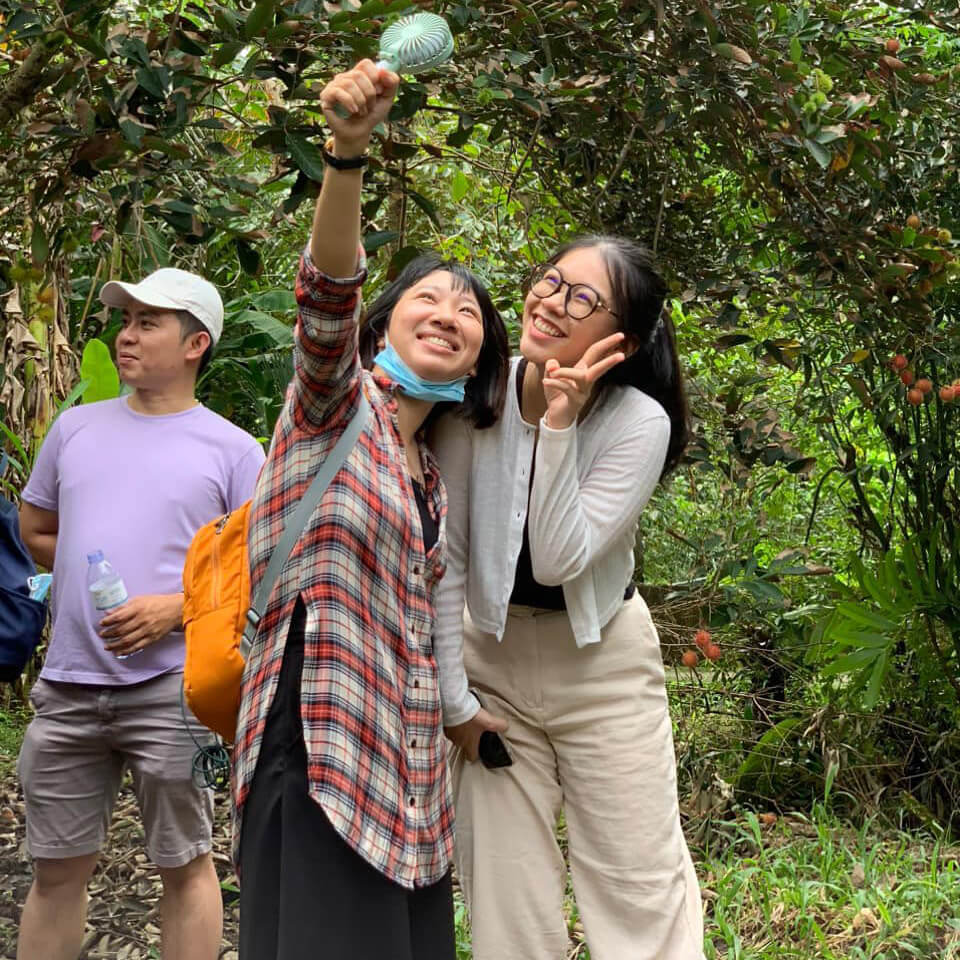 For those seeking more action, Nghenh Xuan has an exciting entertainment area where you can test your skills with activities such as rope swinging across the river, crossing a handless bridge, mountain biking on challenging terrains, and tackling various obstacle courses.
Accommodation
In addition to the farm experiences, Nghenh Xuan offers the "Riverfront Resort," a well-designed, tranquil lodging option. The charming bungalows are nestled beneath the lush pomelo tree canopy.
With their dedicated and hospitable staff, Nghenh Xuan Farm ensures a comfortable and enjoyable place to rest and unwind, providing respite from the hustle and bustle of daily life.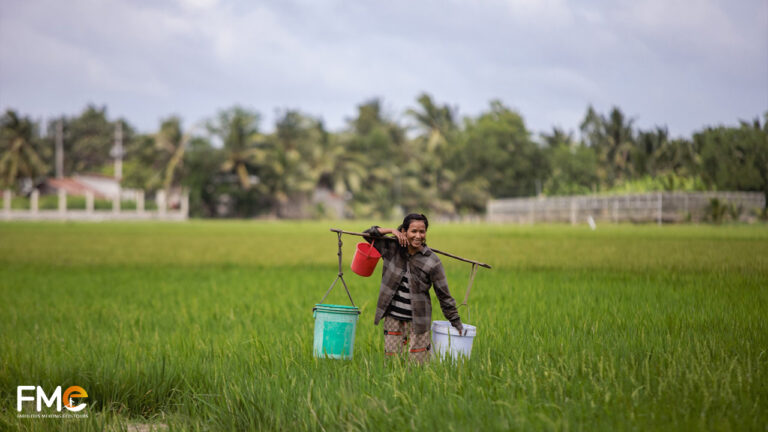 Images of the countryside in An Giang Vietnam, where honest farmers, rice fields, trees, cows, green rice-colored roads,... Explore photos now!
The Most Popular Tours offered by FME Travel