Phi Yen Fruit Orchard – Can Tho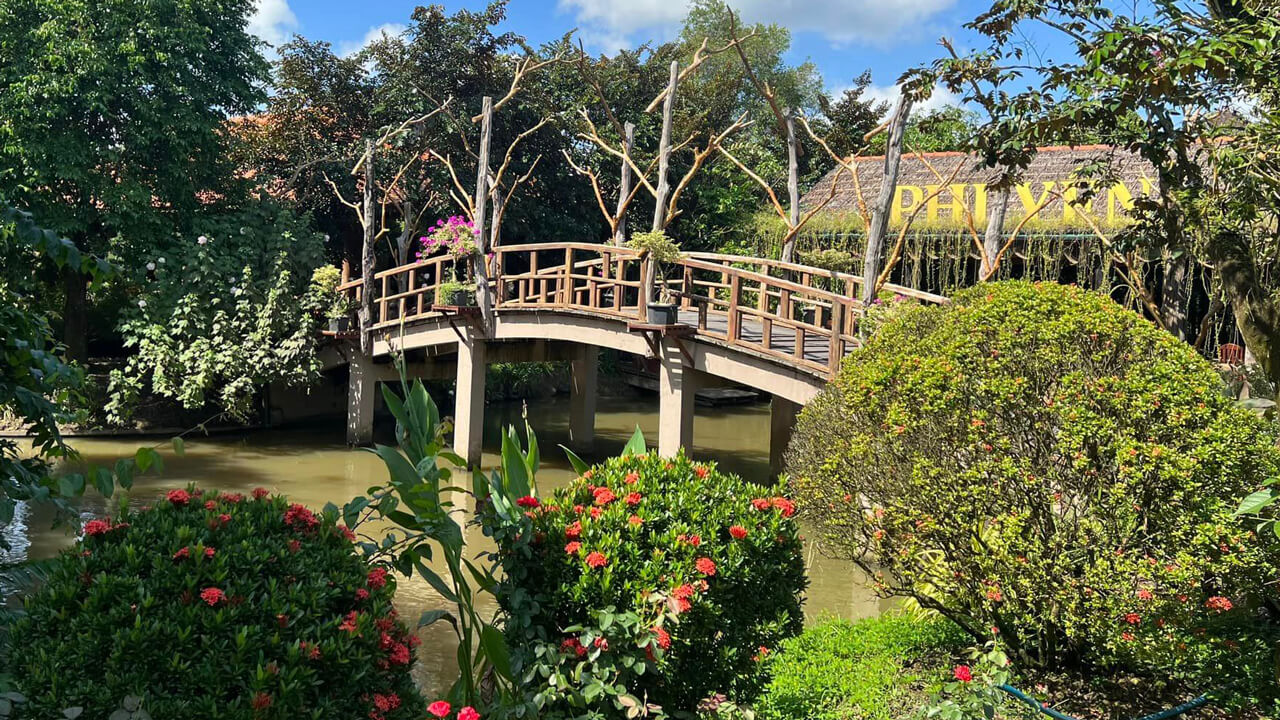 Phi Yen Fruit Garden Ecotourism in Can Tho, a hidden gem in the heart of the Mekong Delta. This 1.7-hectare ecological haven showcases lush fruit orchards and unique treehouse accommodations.
Immerse yourself in the authentic Mekong Delta setting, where rows of fruit trees line channels, evoking nostalgic childhood memories. Beyond the scenic landscapes, Phi Yen offers cultural experiences, gastronomic delights, and charming homestays for a complete and unforgettable journey into the tranquility of Can Tho's countryside.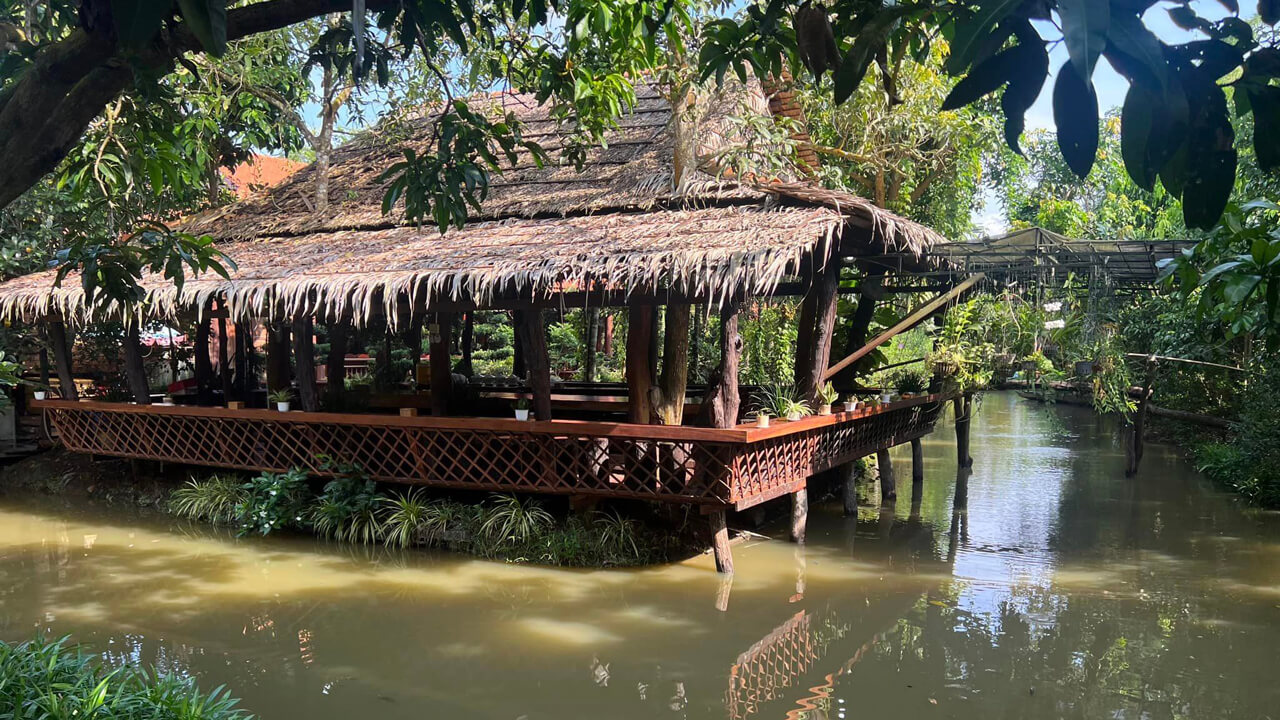 Location
Phi Yen Fruit Garden Ecotourism, a new ecological destination in Phong Dien district, just 1.5 km from the Truc Lam Phuong Nam Pagoda. Immerse yourself in the picturesque landscapes, embracing the essence of the Mekong Delta with spacious surroundings, lush green orchards, and an authentic rustic charm.
Phi Yen Fruit Garden Ecotourism Highlights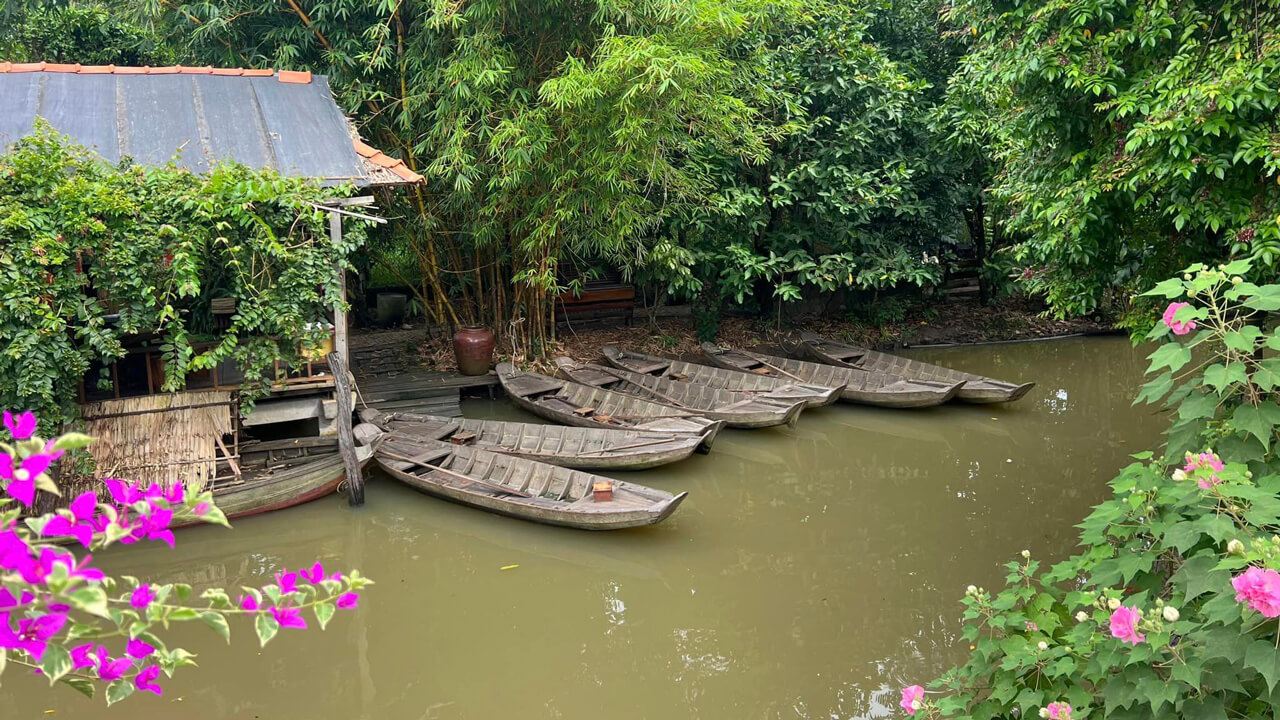 1. Vast Eco-Friendly Area
Phi Yen Fruit Garden spans 1.7 hectares, with two-thirds dedicated to fruit orchards. Emphasizing eco-friendliness, the area minimizes concrete construction, opting for unique treehouses that do not compromise the thriving greenery below. The leafy structures extend over cool water channels, creating a refreshing ambiance close to nature.
2. Authentic Mekong Delta Setting
The orchards are arranged in rows with channels reminiscent of childhood days, evoking memories of playing by the water.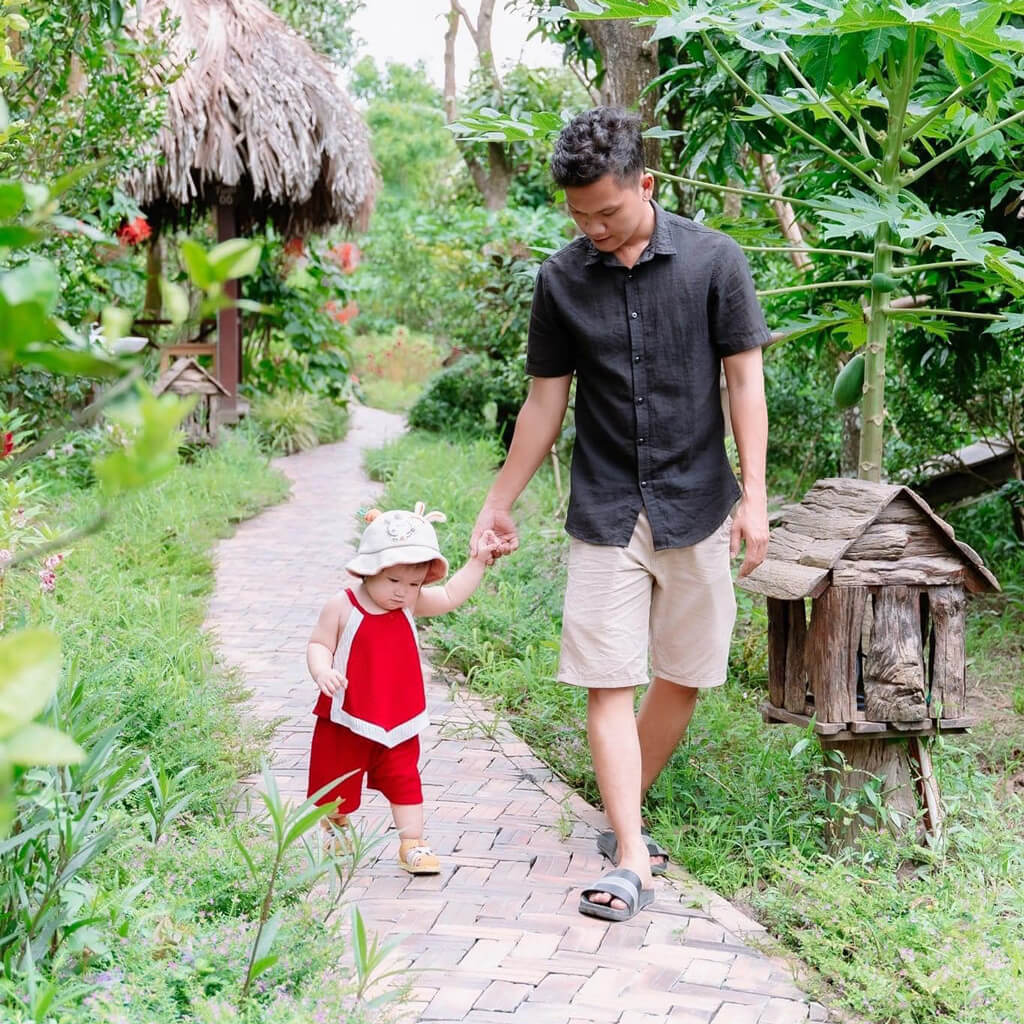 The garden showcases a variety of Southern specialties such as rambutan, purple longan, purple guava, lucid longan, oranges, tangerines, pomelos, peaches, mangoes, and the unique Phong Dien strawberries. Visitors can enjoy the rare opportunity to handpick and savor fruits right from the trees.
3. Cultural Experiences
Experience the distinctive culture of the Mekong Delta with activities like monkey bridge crossing, fishing, and learning how to paddle a three-leaf boat—a traditional means of transport on the rivers. Immerse yourself in the fresh air, the sounds of buzzing insects, and the melodies of traditional folk music played on the enchanting đờn ca tài tử.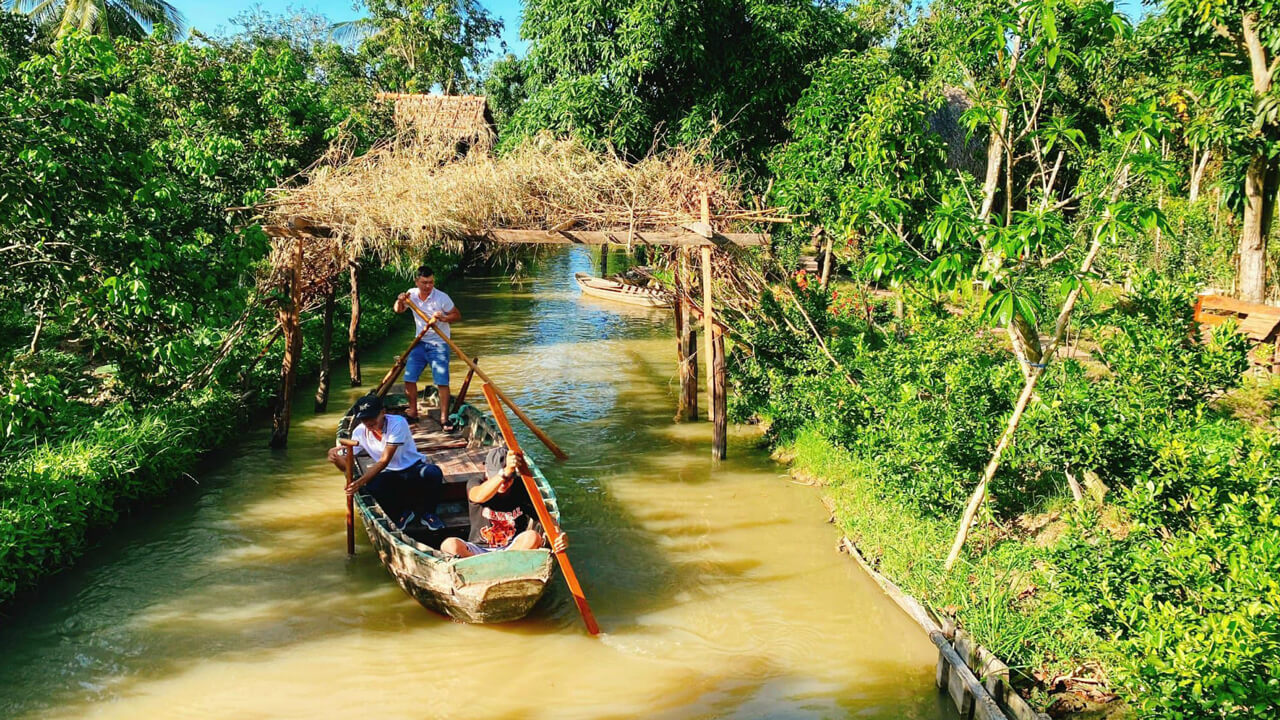 4. Gastronomic Delights
Indulge in the traditional Southern cuisine prepared with garden-fresh ingredients. From delightful cakes like sponge cake, wafer cake, and tet cake to countryside delicacies like grilled field fish, deep-fried tilapia, banana and bean cake, and various hotpots, the garden offers a feast for the senses.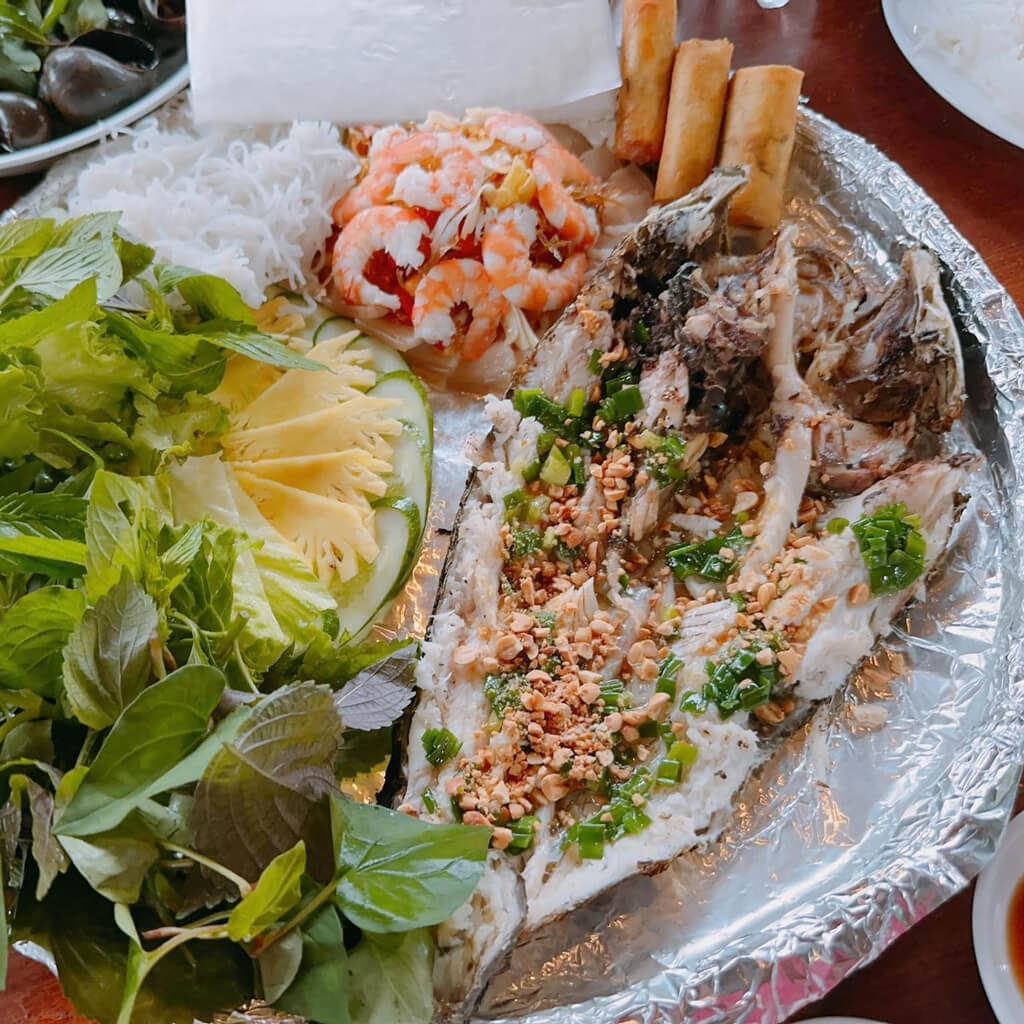 5. Scenic Photo Opportunities
Capture memories at picturesque spots within the Phi Yen Fruit Garden, including vibrant flower gardens, a sun-shaped bridge, and a heart-shaped swing. Numerous photo-worthy corners make for perfect souvenirs from your Can Tho journey.
6. Homestay Experience
For an authentic rural overnight stay, choose one of the homestays. Reach your room by a three-leaf boat, nestled amid the shade of trees and along a winding stream. These accommodations are clean, airy, elegant, serene, and equipped with all essential amenities.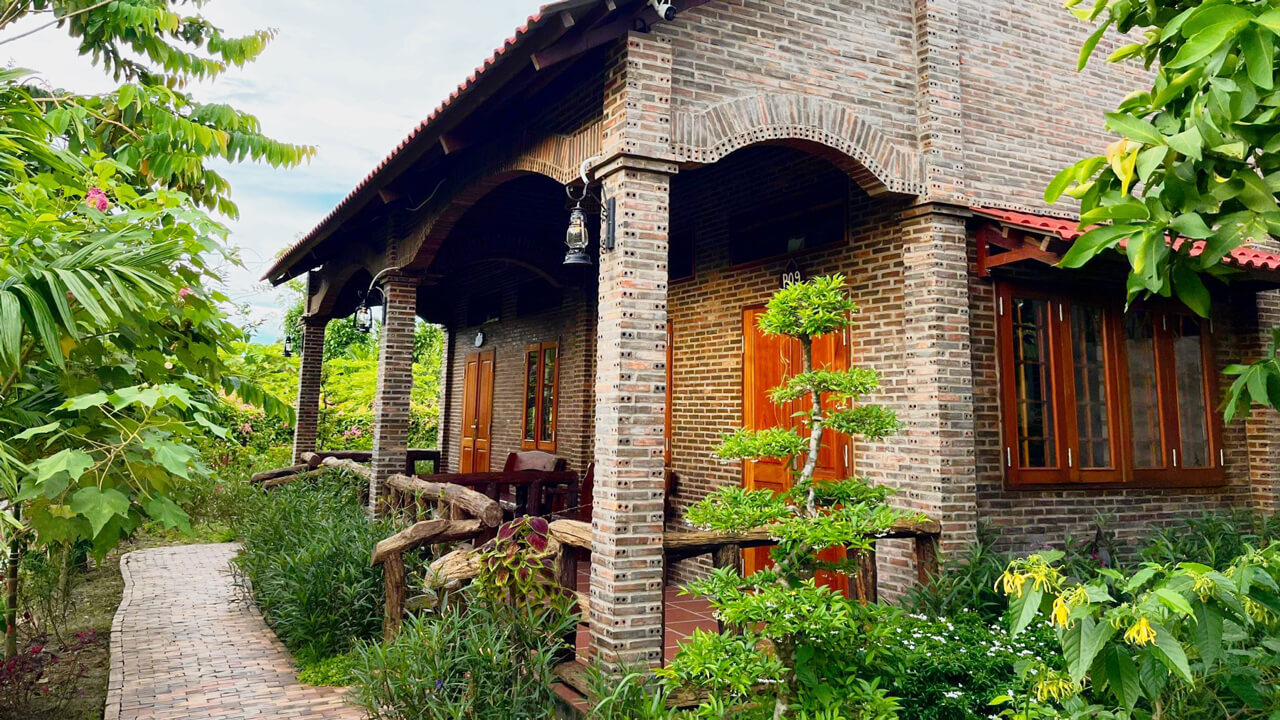 Future expansion plans include an additional 1.7-hectare area with various entertainment services, focusing on outdoor and folk games, and a swimming pool.
Conclusion
Escape to the Phi Yen Fruit Garden Ecotourism to relish the tranquility of the Mekong Delta, finding balance and relaxation amidst the hectic pace of daily life. This haven promises a refreshing getaway, soothing the spirit after days of demanding work and stress.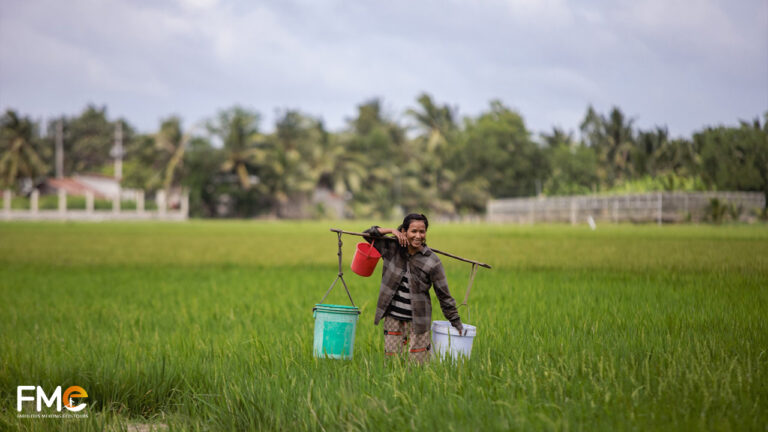 Images of the countryside in An Giang Vietnam, where honest farmers, rice fields, trees, cows, green rice-colored roads,... Explore photos now!
The Most Popular Tours offered by FME Travel