Top 9 BEST Things to Do in Dong Thap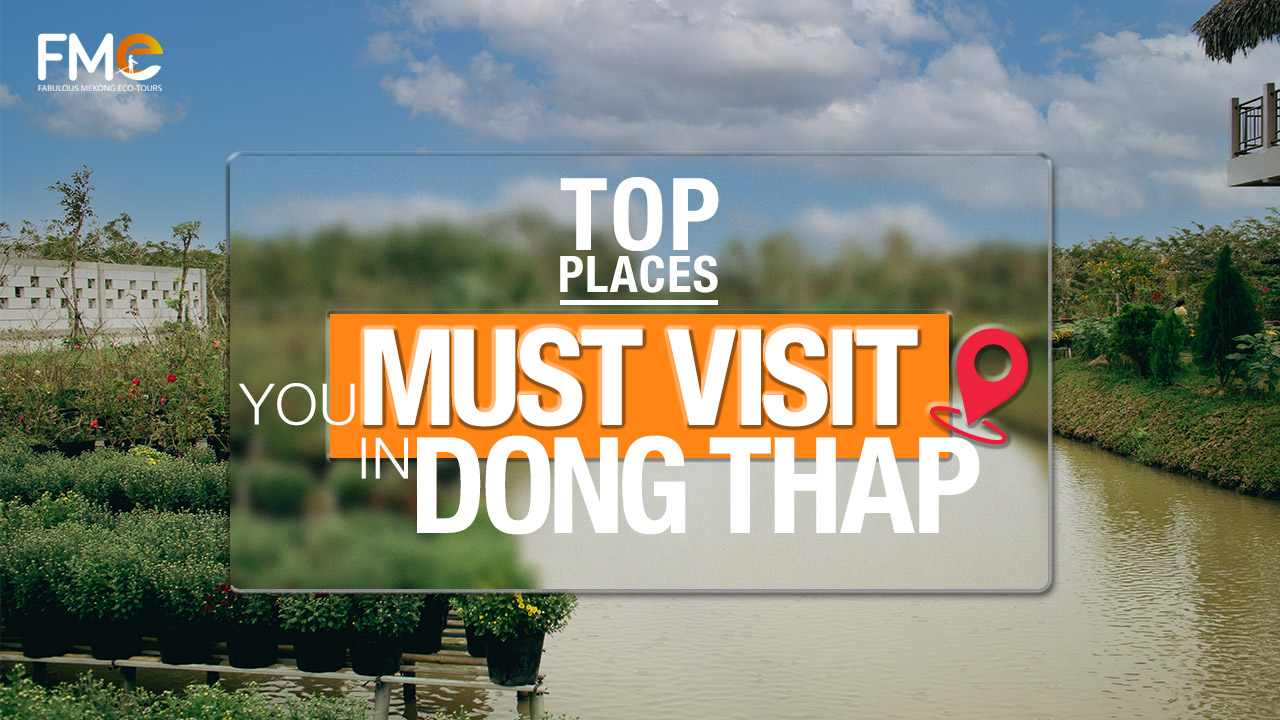 Are you ready for an unforgettable travel experience in Dong Thap, Vietnam? This province boasts a wealth of natural resources, including fertile soil and ideal weather conditions, making it home to thousands of unique plant and animal species.
With over 2,000 varieties of flowers, Dong Thap is widely recognized as the "Flower Land" of both Vietnam and the Mekong Delta.
If you're a nature lover with a passion for stunning scenery and breathtaking blooms, Dong Thap simply must be on your travel itinerary. To help you make the most of your trip, we've put together a list of the top 9 best things to do Dong Thap.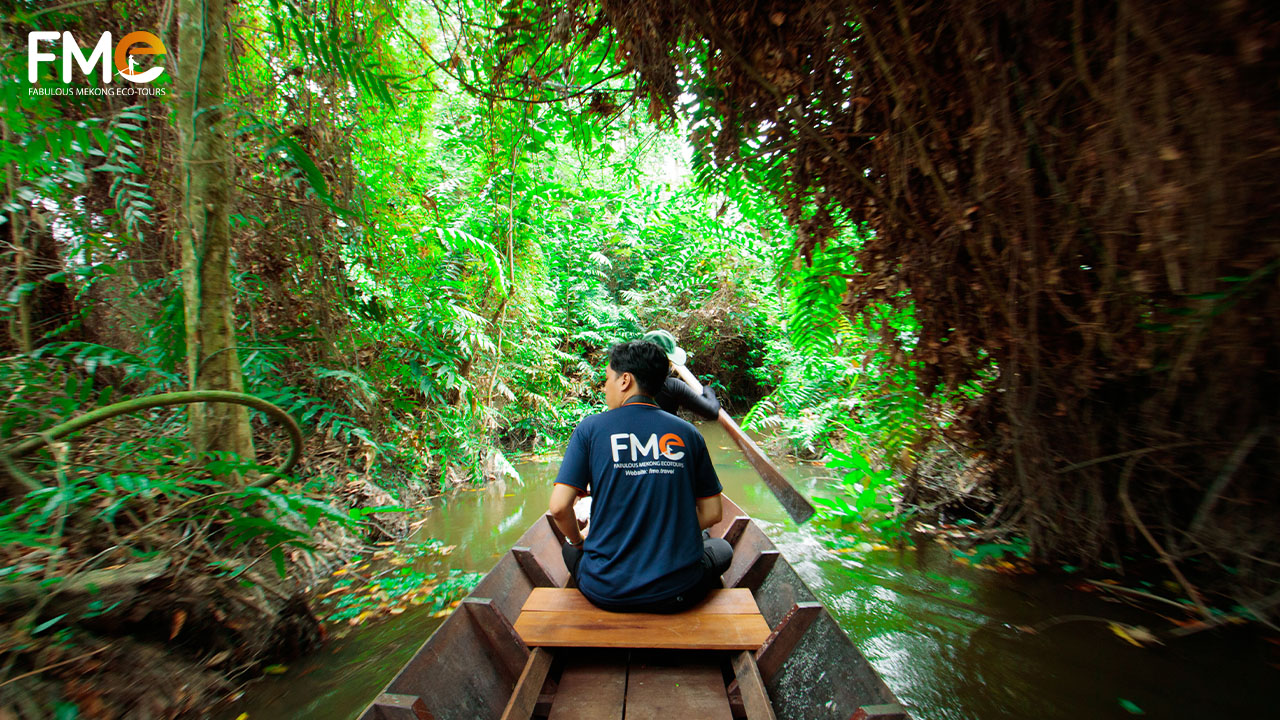 These destinations come highly recommended by locals and have been carefully curated by the travel experts at Fabulous Mekong EcoTours.
Get ready to immerse yourself in the beauty and charm of Dong Thap. From vibrant flower villages to historic temples and ancient houses, there's something for every type of traveler. So pack your bags, grab your camera, and get ready for an adventure of a lifetime!
1. Explore the Stunning Beauty of Sa Dec Flower Village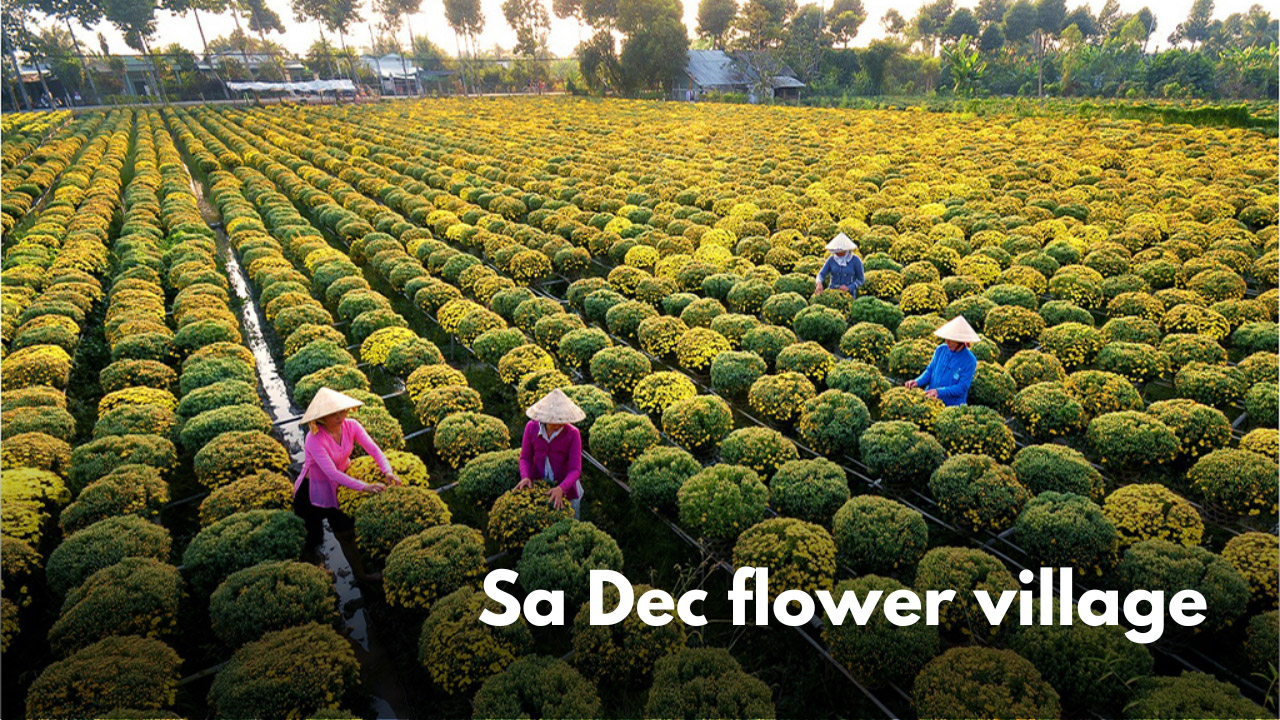 If you are a flower lover, this is a worthwhile place that you should not miss when traveling to Dong Thap. With an area of ​​more than 60 hectares, Sa Dec flower village is the place where hundreds of thousands of different flower species are grown by hard-working farmers.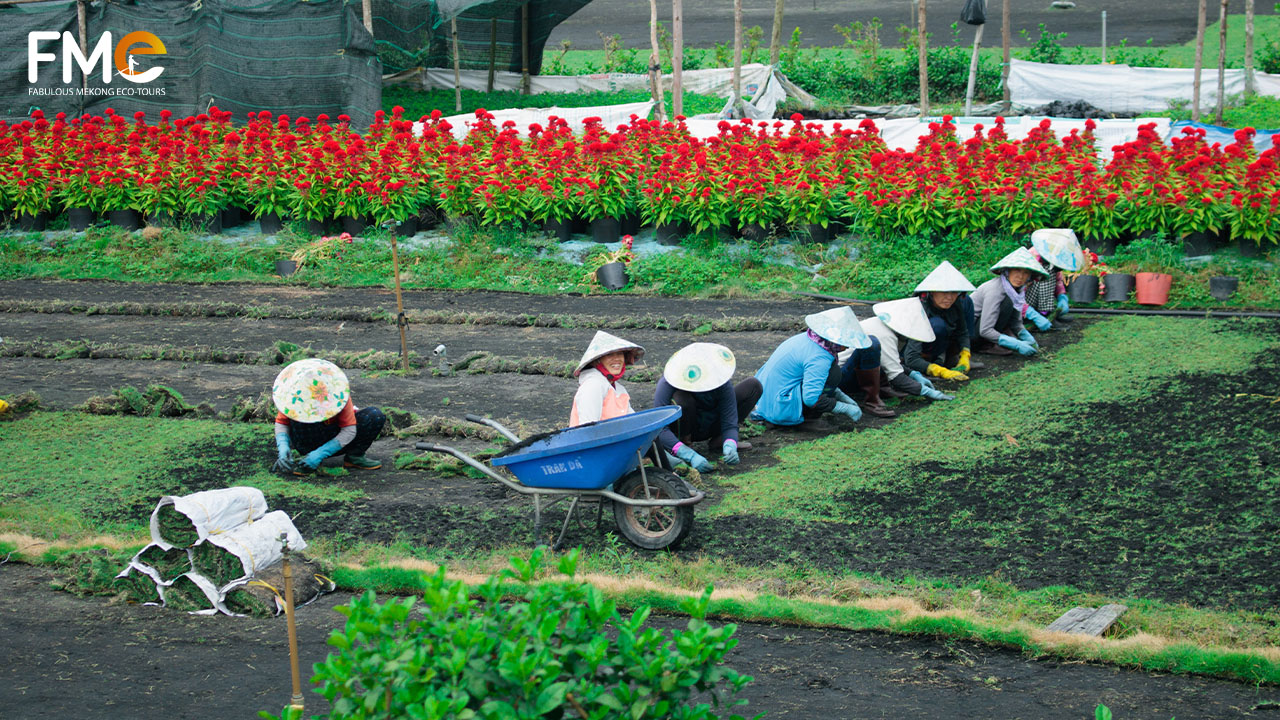 That's why when you come here, you feel like you are lost in a fairy garden full of colors and sweet scents that make you immersed. In particular, the flowers will bloom according to the season and the most beautiful season is the days before Tet around the beginning of January because this time the cold air is very suitable for the flowers to bloom.
2. Immerse Yourself in the Serenity of Date Palm Garden (Vườn Chà Là)
Discover the new must-see tourist spot in Dong Thap: Date Palm Garden, conveniently located on the same road as Sa Dec Flower Garden. This 4,000-square-meter garden houses over 200 ten-year-old date palm trees, brought all the way from Cambodia.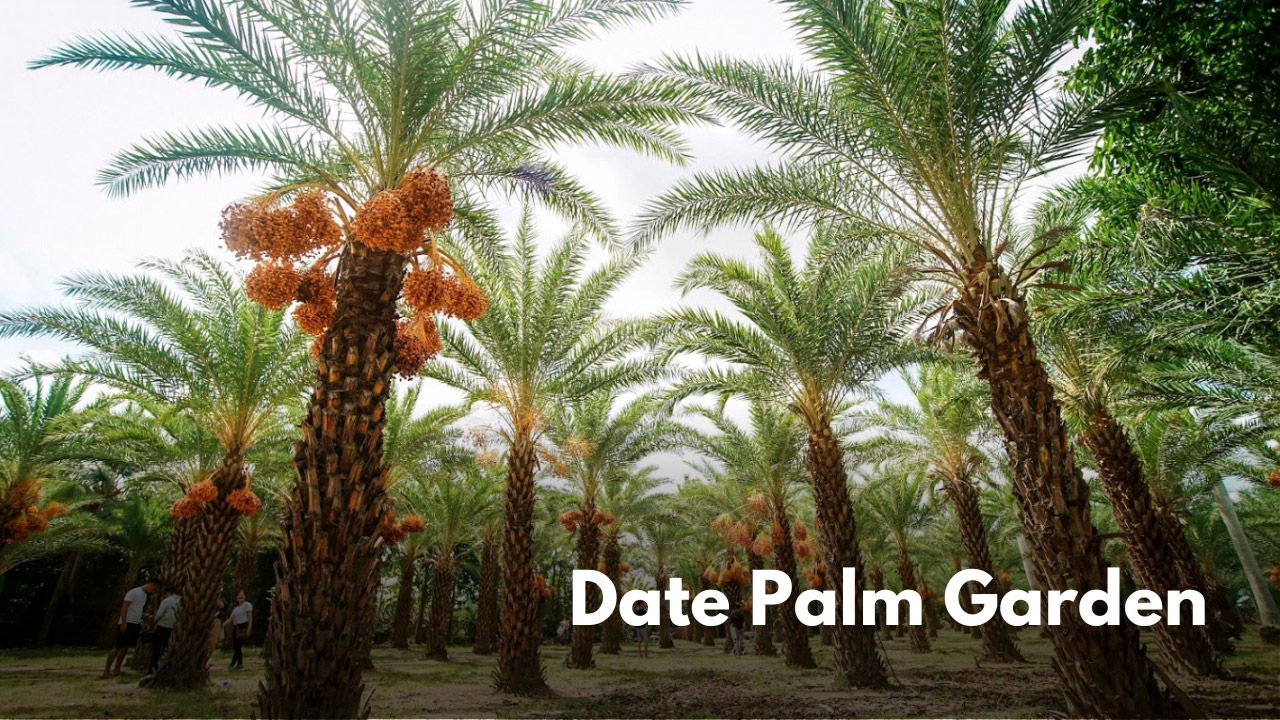 One unique aspect of these trees is that they bear fruit only once a year during the summer for a two-month period. To capture the perfect shot, visit when the fruit is beginning to ripen.
During the summer, the garden transforms into a dazzling golden wonderland reminiscent of Arabia. After exploring the garden, indulge in some delicious date palm fruit and purchase dried dates to bring home as gifts. A half-day adventure awaits at Date Palm Garden!
3. Indulge in the Sweet and Juicy Flavors of Lai Vung Tangerine Garden
Don't miss out on the Lai Vung Tangerine Garden when visiting Dong Thap! This fruit garden is known for producing some of the most delicious tangerines you'll ever taste, and the scenery is simply breathtaking.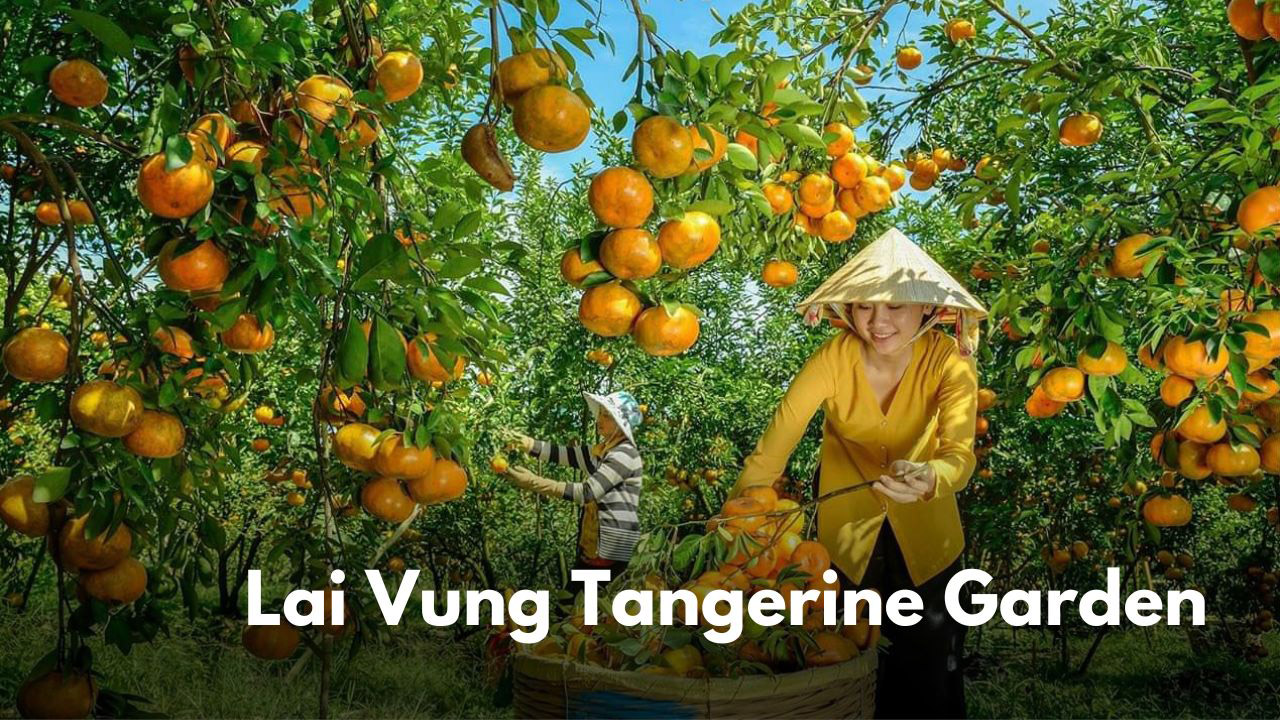 Located just over 10 kilometers from Sa Dec city, Lai Vung is situated in the southern part of Dong Thap province. The area is famous for its mandarin oranges, which are grown in three communes along the Hau river. These tangerines are known for their large size, thin skin, and sweet taste – they're simply unlike any other tangerines you've tried before!
Lai Vung tangerines are only harvested once a year, at the end of the year, so plan your visit accordingly. This is the perfect time to enjoy these succulent, sweet oranges and take in the stunning scenery of the Lai Vung Tangerine Garden.
Address: Long Hau, Tan Phuoc, and Tan Thanh Communes belonging to Lai Vung District, Dong Thap Province.
4. Uncover the Fascinating History of Xeo Quyt Historical Site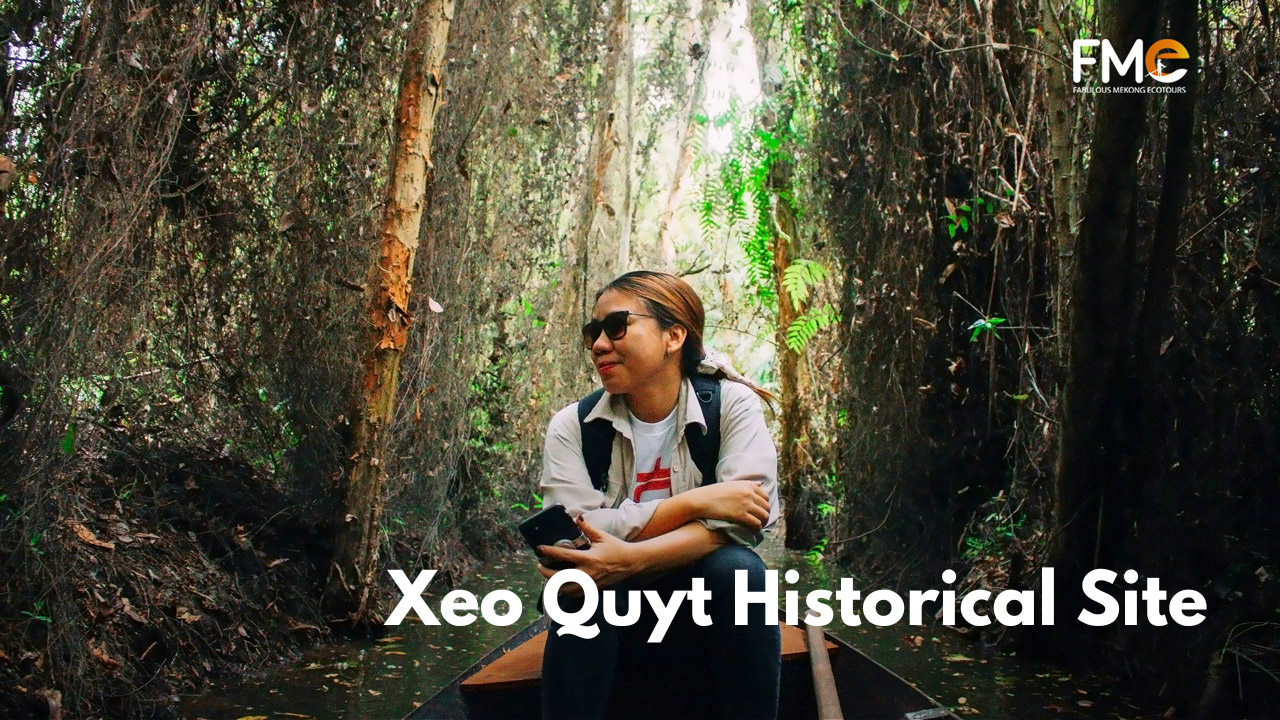 After exploring fruit gardens and flower fields, head to the Xeo Quyt historical site for an adventure. This 50-hectare site, including 20 hectares of pristine cajuput forest, offers a wild and mysterious beauty.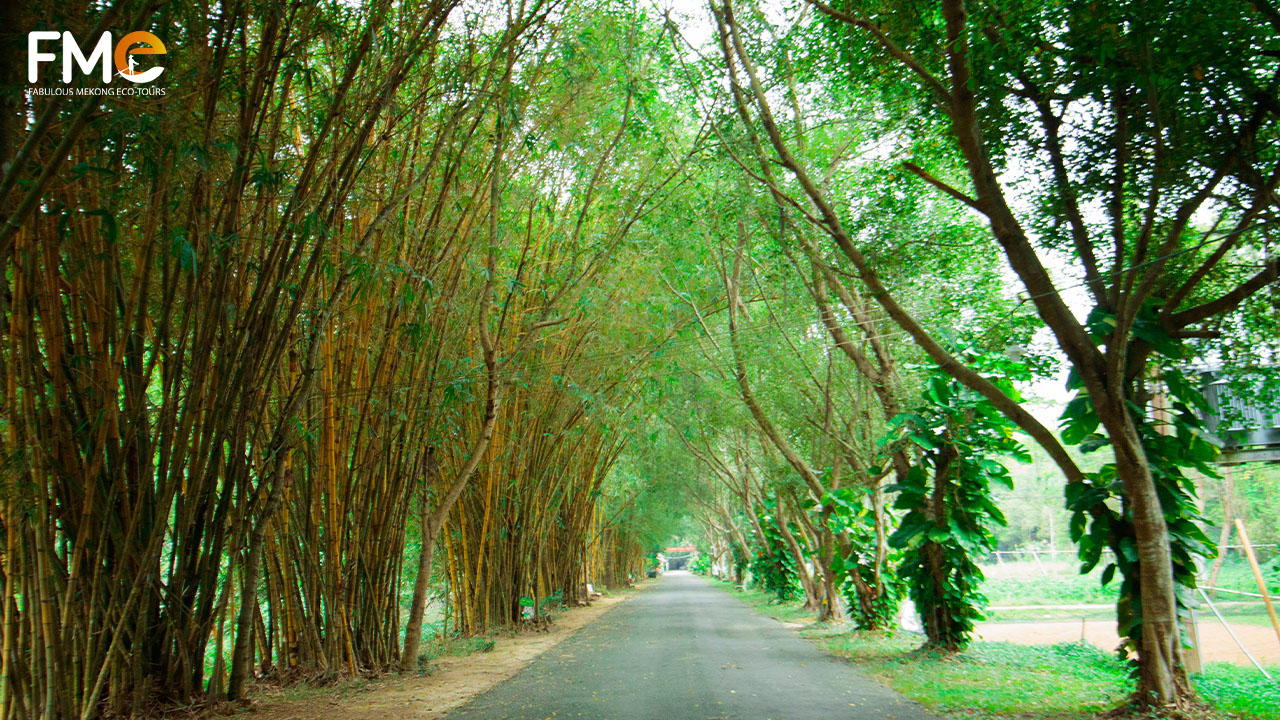 Xeo Quyt was recognized as a national historical relic in 1992, and preserves traces of the Dong Thap army and people's struggle during the war. Explore the site's natural wonders by walking along a 1.5km path or by taking a peaceful boat ride along the small canals.
5. Discover the Spiritual Significance of Phuoc Kien Temple (Lotus Pagoda)
Phuoc Kien Temple, also known as the King Lotus Temple, is a 150-year-old pagoda located in the land of lotus – Dong Thap, that attracts many tourists. The simple architecture consists of an entrance gate, a tower worshiping Guanyin, and the main hall.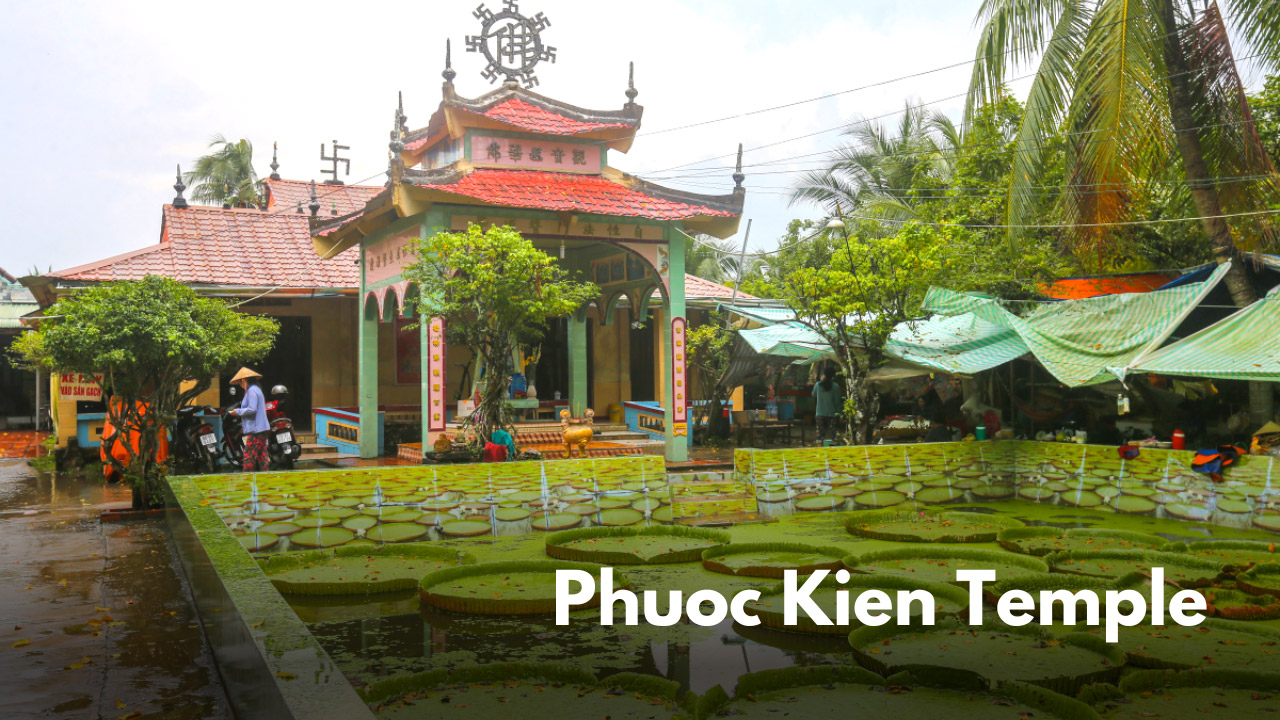 The lotus pond at the temple is stunning, with a square shape representing the earth and a round lotus leaf representing heaven. The unique and interesting thing about this temple is the King Lotuses, which are the largest of the Nymphaeaceae family of water lilies.
Witnessing them in person is an experience not to be missed, and you can even stand on the lotus leaves, which can carry a 100-kg person.
6. Experience the Wonders of Nature at Tram Chim National Park
Dong Thap is more than just fields of lotus flowers and rice paddies. It also boasts some incredible ecotourism spots that will captivate visitors from far and wide. One such spot is Tram Chim National Park, an internationally recognized Ramsar site that's ranked 2,000th in the world and 4th in Vietnam.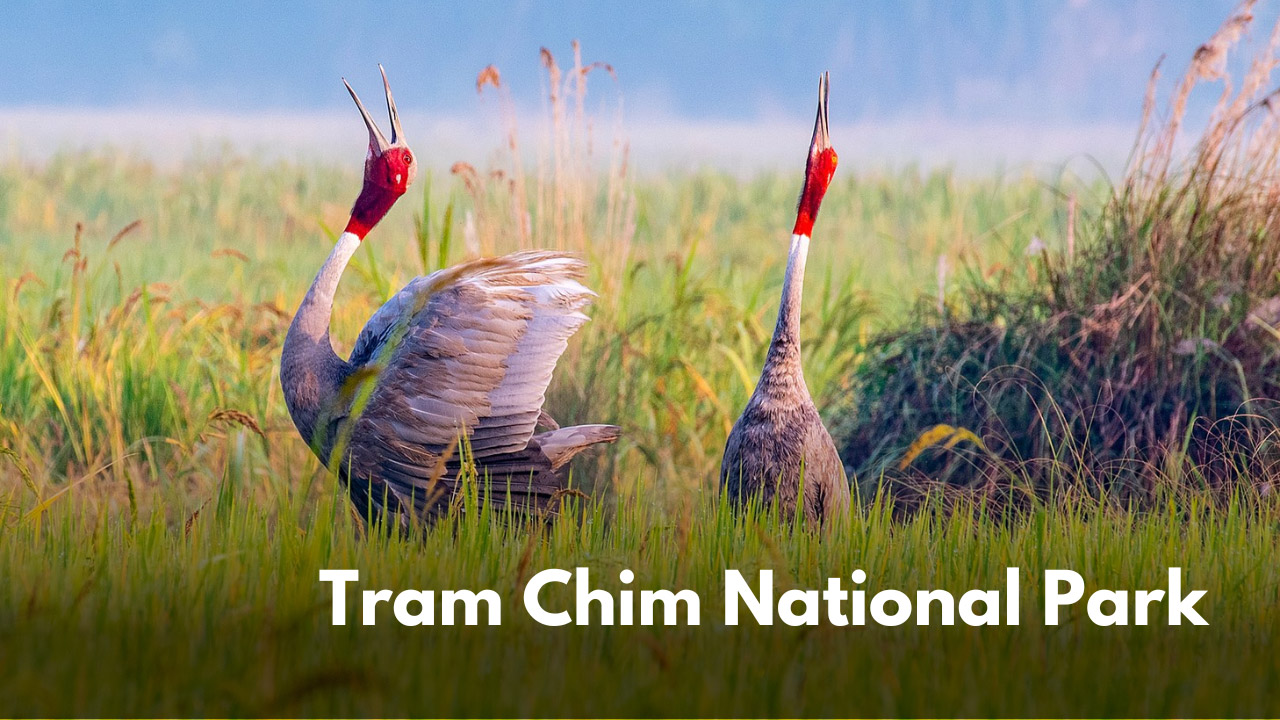 When you visit during the floating season (August to November of the lunar calendar), you'll be treated to stunning views of the lush green landscape dotted with pink lotus flowers. You can explore the melaleuca forest on a small boat, immersing yourself in nature and discovering the park's rich flora.
And when you're ready to head home, you can shop for unique souvenirs like t-shirts, scarves, dried fish, lotus seed milk, and melaleuca honey to remember your trip by. If you're an adventurer at heart, Tram Chim National Park is a must-visit destination in Dong Thap.
7. Step Back in Time at the Enchanting Huynh Thuy Le Ancient House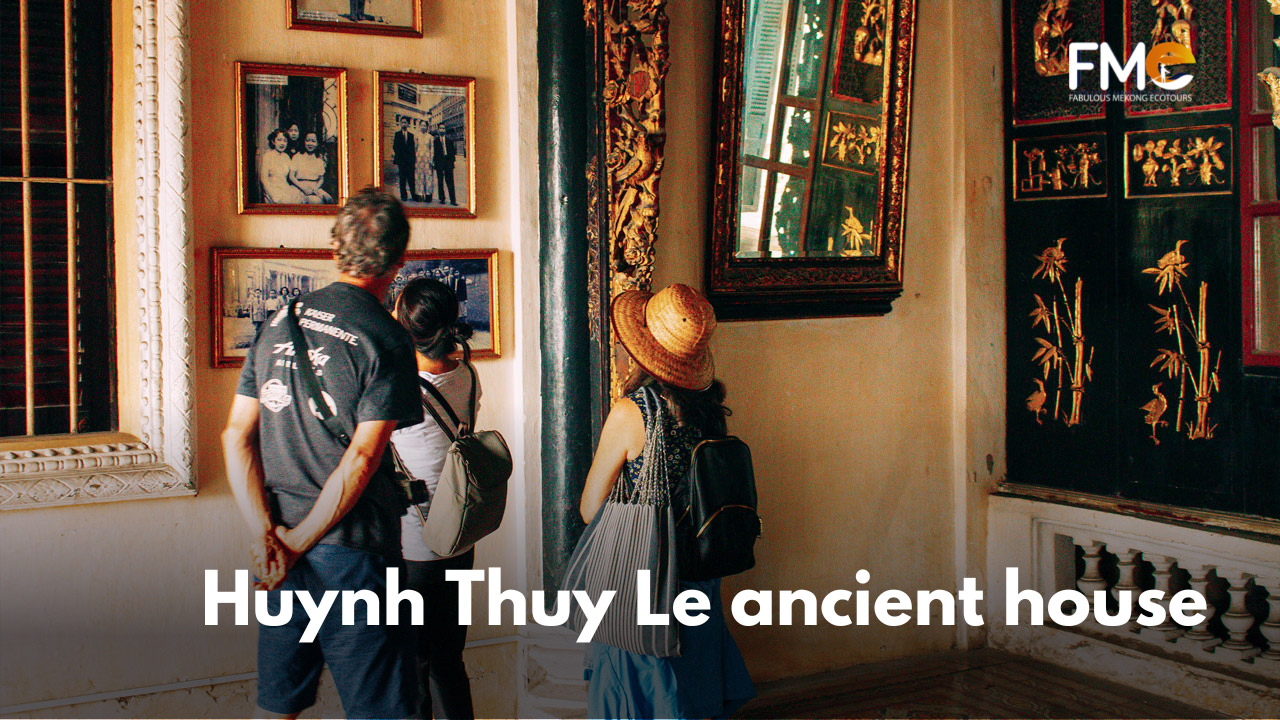 After discovering all the natural beauties, Huynh Thuy Le's ancient house will be an extremely attractive place that you cannot ignore. Bringing in a unique architecture that blends East and West, the old house becomes more eye-catching than ever.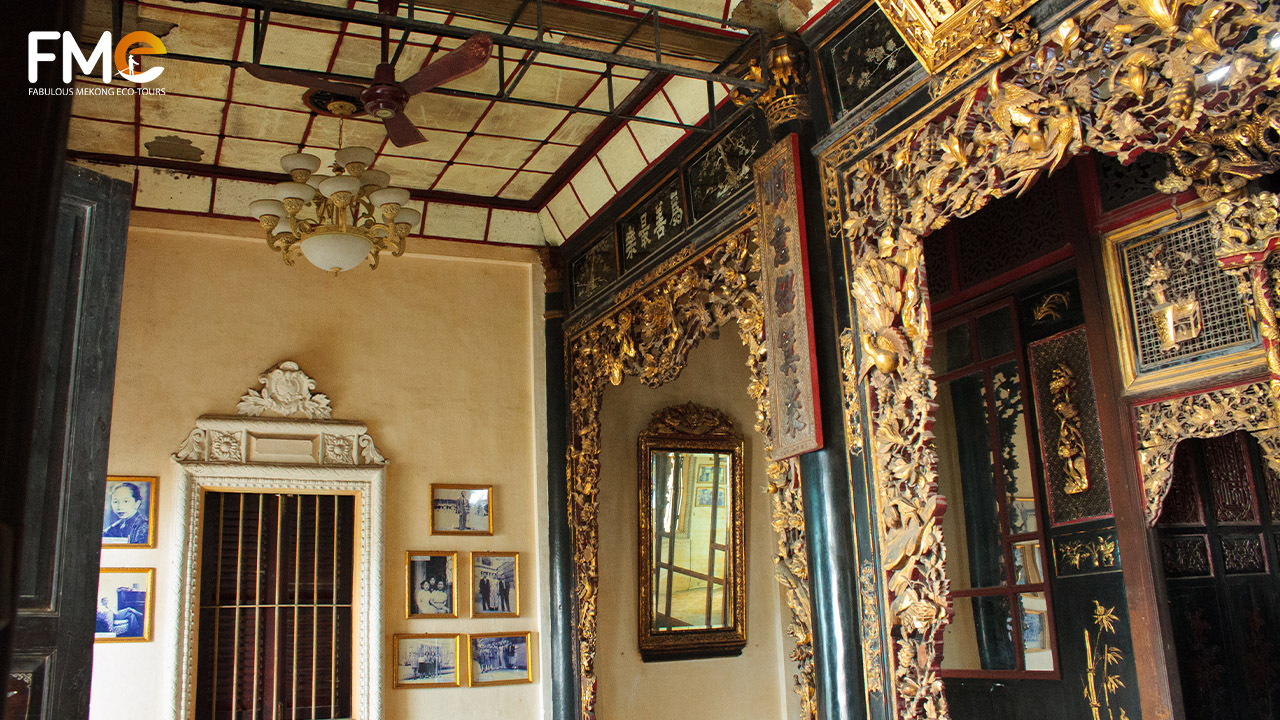 Besides the unique architecture, hidden behind is a romantic but tragic love story between the most famous rich man in Sa Dec and his lover, the French writer, Marguerite Duras. This love later became a memoir for her to write the famous novel The Lover in 1984. This work was adapted by French director Jean-Jaques Annaud into a 1992 film L'Amant.
8. Marvel at the Ornate Architecture of Kien An Cung Temple (Sa Dec Hokkien Assembly Hall)
And the last place that FME would like to introduce to you is Kien An Cung temple. Kien An Cung, also known as Ong Quach Pagoda, is situated in the heart of Sa Dec city, opposite the Cai Son canal. Constructed between 1924 and 1927 by the Chinese from Fujian, this temple boasts traditional Chinese architecture that showcases a unique cultural heritage.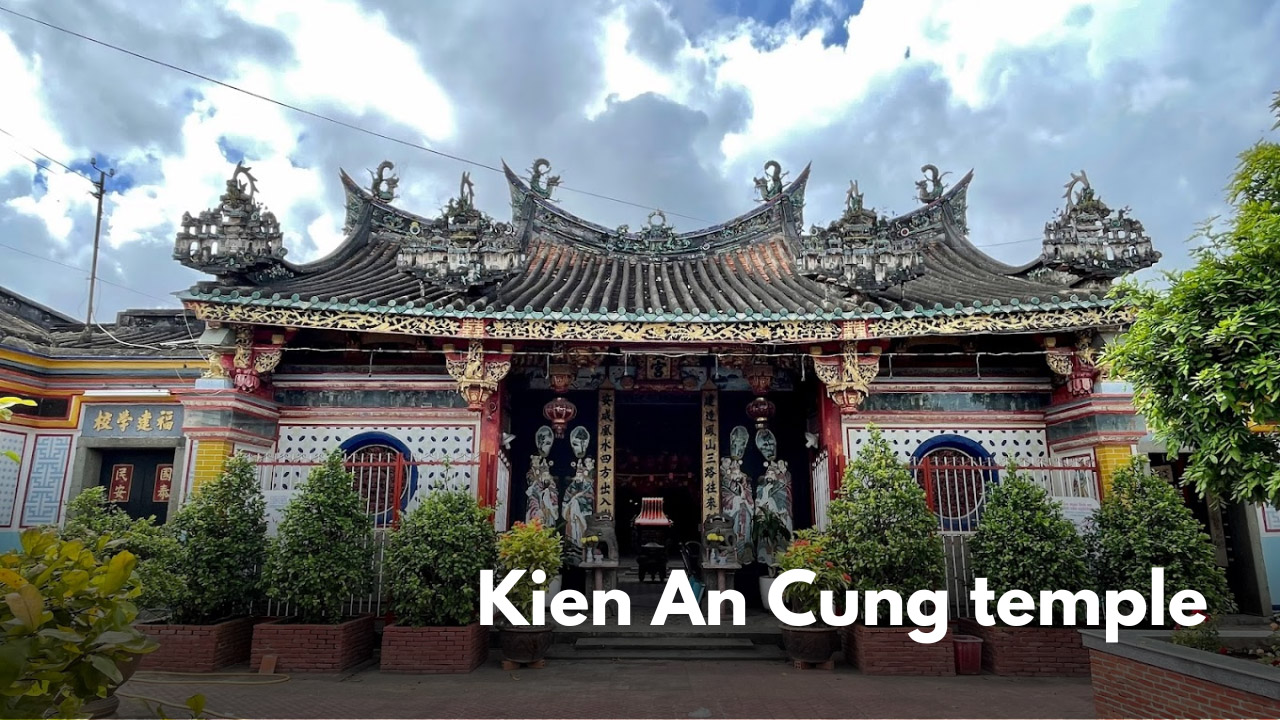 In 1990, the Ministry of Culture and Information recognized the national-level historical-cultural relic status of Kien An Cung.
Above are the places that FME would like to introduce to you, And those are also the places you must go once in your life when coming to Dong Thap Not only bring with you the natural beauty, fresh scenery beautiful, and unique cuisine.
Dong Thap is also a mysterious land with countless exciting things waiting for you to discover. What are you waiting for without discovering it right away?
Experience the unique beauty of Dong Thap! Book your tour now and immerse yourself in poetic landscapes: Dong Thap full day tour.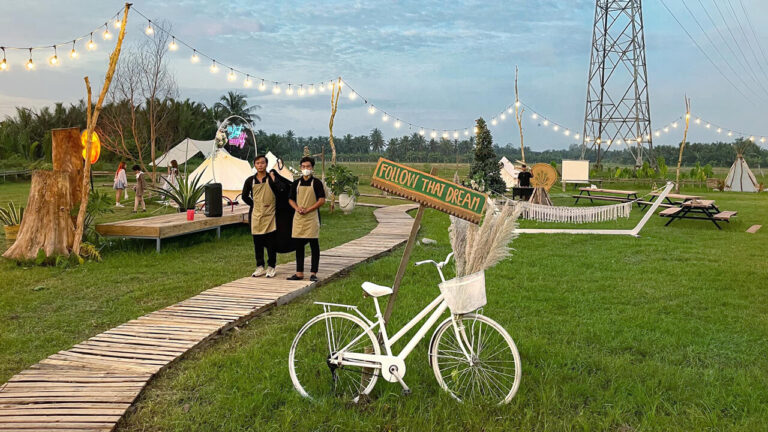 Classique Farm in Tra Vinh emerges as a brand-new outdoor camping destination that has captured the attention of the youth in the Mekong Delta.
The Most Popular Tours offered by FME Travel