Traditional craft village of making tofu skin in Vinh Long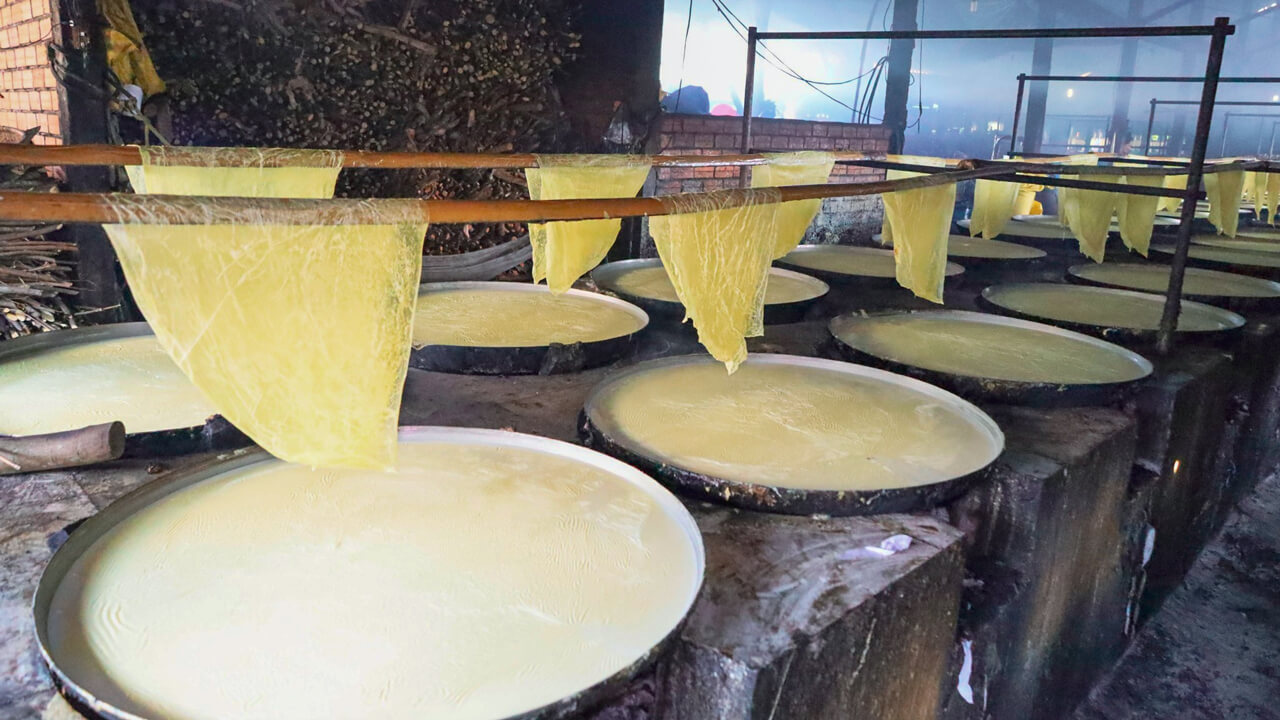 Vinh Long, a province in Vietnam, boasts a rich tapestry of traditional crafts, with the village of My Hoa in Binh Minh town standing out as a guardian of a unique art form – the making of tofu skin, locally known as "tàu hủ ky."
This culinary tradition, deeply rooted in the community, has been recognized by the Ministry of Culture, Sports and Tourism as a National Intangible Cultural Heritage.
Journey to My Hoa – The Village of Tofu skin
Situated along the serene Cai Von River, the village of My Hoa is a hub of activity, especially in the making of tofu skin. Its strategic location, just under 10 km from the central city of Can Tho and around 30 km from Vinh Long, makes it easily accessible for curious visitors.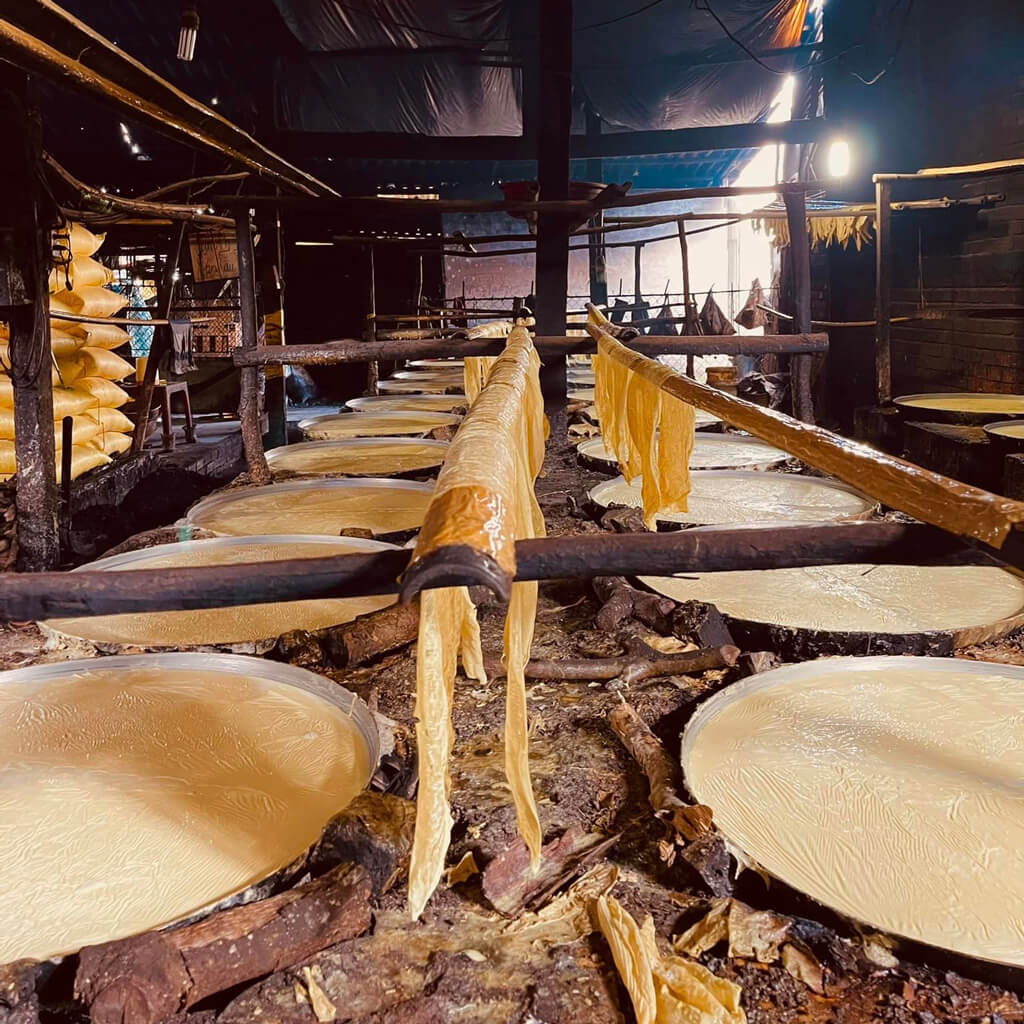 Wandering through the village, one is greeted by the rhythmic sounds of steam hissing from boilers, the crackling of red-hot firewood, and the distinct aroma of freshly crafted tofu skin. The locals eagerly share captivating stories about the origins and evolution of this enduring craft.
The craft gains momentum, particularly before major lunar calendar celebrations and, most significantly, during the Tết festival, as each household diligently prepares these golden, crispy, and fragrant tofu skin.
Find out more: Huynh Thuy Le Ancient House: Exploring Vietnam's Cultural Heritage.
A Historical Tapestry
The roots of the tofu skin craft in My Hoa can be traced back to 1912 when Mr. Châu Xường, a Chinese immigrant from Guangdong, along with his wife and two sons, Châu Khoánh and Châu Sầm, settled in My Hoa for livelihood.
Carrying the ancestral art of making tofu skin, initially passed within their family, they began hiring neighbors to assist in production. Over time, the craft spread, and the community grew, forming a bustling village.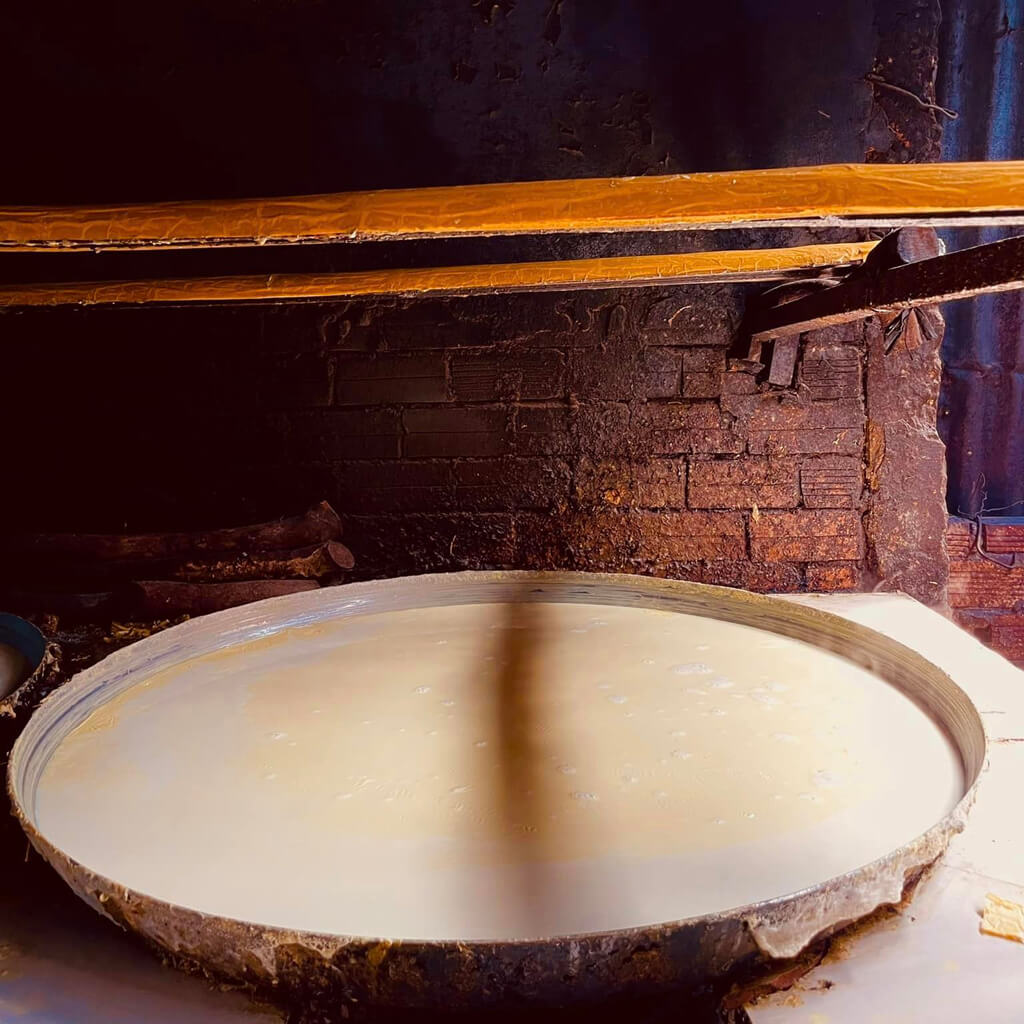 Today, My Hoa boasts around 30 households engaged in the craft, with many investing in steam boilers to scale up production. They collectively produce about 4 tons of tofu skin daily, including various types such as large tofu blocks, dried tofu strands, and salted tofu skin.
Traditional Crafting Process
The crafting process adheres to traditional methods passed down through generations, involving soaking soybeans, removing husks, grinding, molding, cooking soy milk, skimming tofu skin (tofu pudding boats), airing, and packaging. While some steps have been automated for safety and hygiene, the essence of the traditional process remains intact.
The sole ingredient for tofu skin is carefully selected soybeans. The process begins by boiling soy milk continuously in large cauldrons fueled by firewood. Skilled craftsmen swiftly skim off the foam created during boiling, a delicate process requiring precise timing to ensure the tofu boats' quality.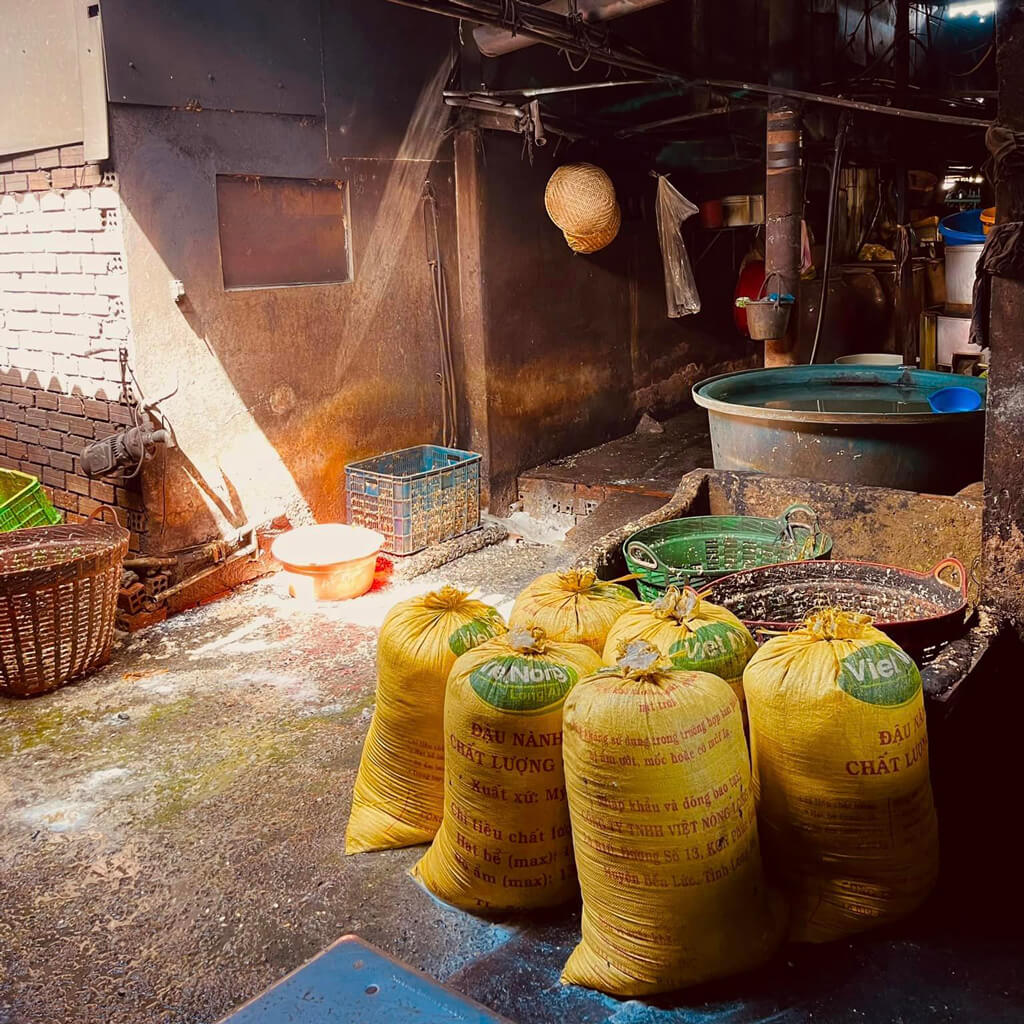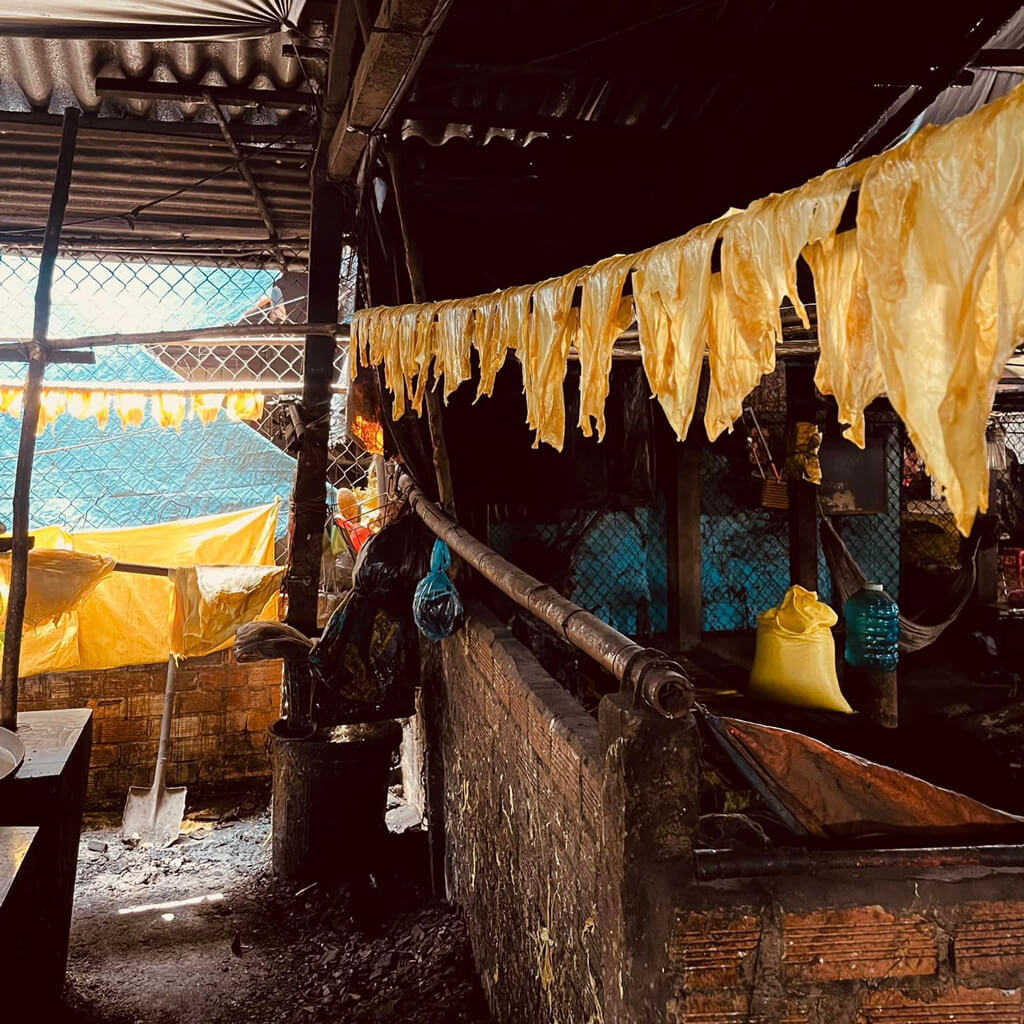 Following this, a layer of skin forms on the cauldron's surface, signifying the tofu boats are ready. Craftsmen use their hands to gently touch the skin, and if it doesn't stick to their fingers, it indicates the tofu boats are fully cooked. The craftsmen then cut the tofu skin into layers and use bamboo sticks to lift and dry them on bamboo racks.
Learn about: Emagazine making handmade chocolate in Can Tho.
The drying process, both from steam and the heat escaping the boilers, gradually dehydrates the tofu skin. Afterward, they are moved to other racks for further drying, avoiding direct sunlight to maintain their freshness and facilitate packing.
Signature Characteristics and Culinary Versatility
Tofu skin from My Hoa are renowned for their characteristic fragrance, richness, and notably, their freshness. The distinctive traits of being "rich but not greasy, chewy, and brilliantly golden" set them apart.
Traditionally associated with vegetarian cuisine, tofu skin have expanded beyond this niche. Innovatively incorporated into various dishes, strands of tofu pudding boats contribute to visually appealing and flavorful creations, enriching the culinary landscape of Vietnamese cuisine.
National Recognition as Intangible Cultural Heritage
On April 3, 2023, the People's Committee of Vinh Long Province officially declared the tofu skin craft in My Hoa as a National Intangible Cultural Heritage. This recognition underlines the craft's representation, cultural diversity, creativity, and its ability to endure across generations.
Beyond its culinary significance, it symbolizes the communal spirit, labor appreciation, and the preservation of cultural essence in the province.
This achievement not only brings pride to the craftsmen and the local community but also opens doors for promoting and developing the craft. It positions My Hoa as a destination for cultural exploration and enriches the tapestry of Vinh Long's heritage.
The recognition of the tofu skin craft in My Hoa as a National Intangible Cultural Heritage is a testament to the resilience, craftsmanship, and cultural richness embedded in the province's history. It is a celebration of tradition, innovation, and the enduring spirit of the people of Vinh Long.
Find out more: Visit 40 years traditional rice noodle factory in Can Tho.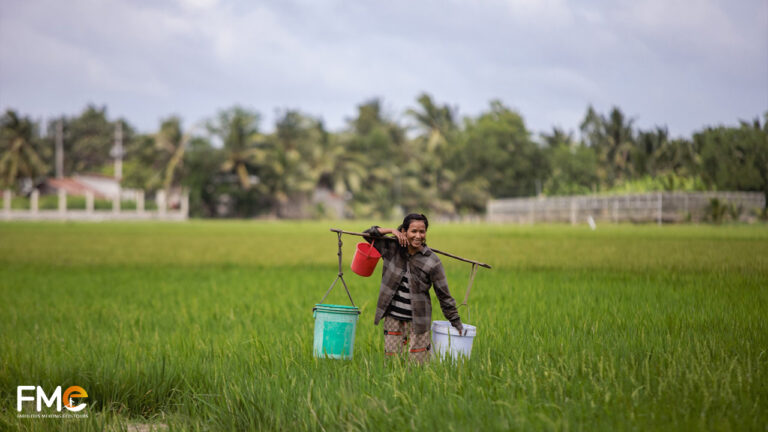 Images of the countryside in An Giang Vietnam, where honest farmers, rice fields, trees, cows, green rice-colored roads,... Explore photos now!
The Most Popular Tours offered by FME Travel