Best Mekong Delta Street Snacks You Must Try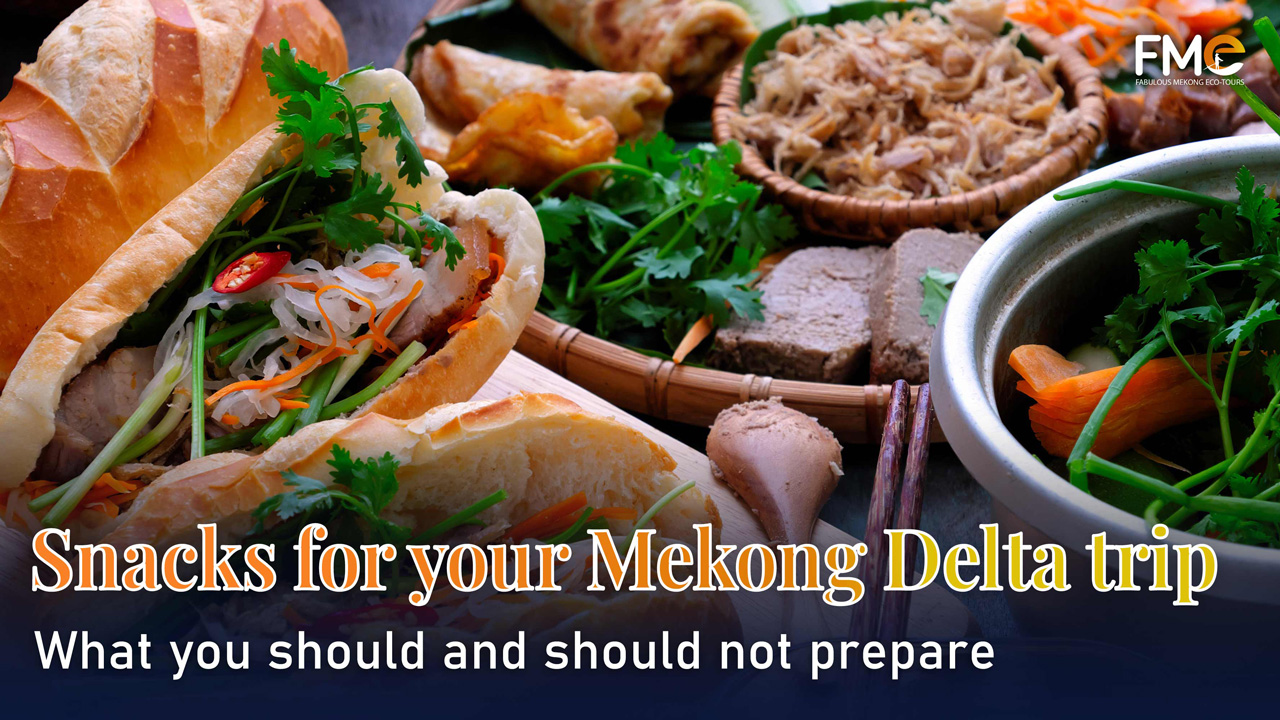 Mekong Delta is one of the richest cultural areas in Vietnam. It takes place about 40,500 square kilometers and it is home to more than 17 million people. When traveling to this area, you will be given a chance to experience that wealthy traditional culture and food. So how can you go to the Mekong Delta?
The bus is considered the most popular and easiest means of transport for a long road trip. The best thing when traveling by bus is that you can avoid the dirt and the air pollution of your long journey as well as the blazing hot of Vietnam.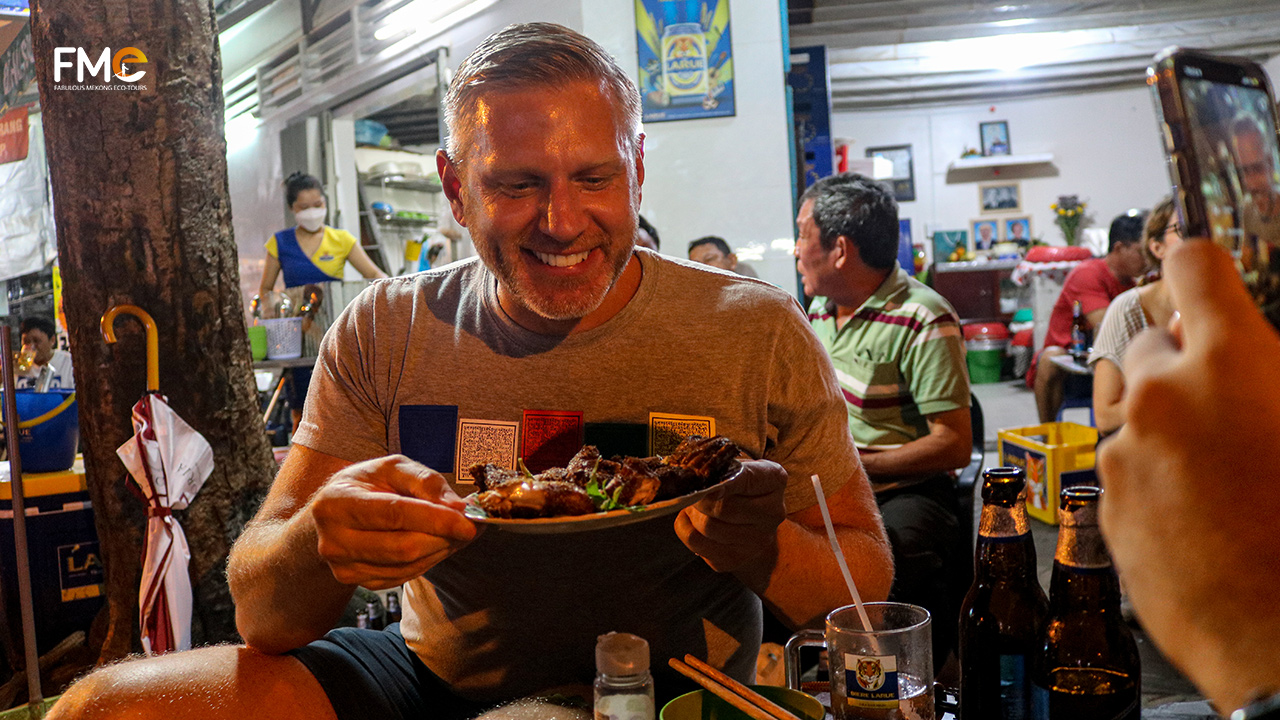 The moving prices and the distances to go to Mekong Delta depend on where you are staying and where you're going to go:
| From | To | Distance | Duration |
| --- | --- | --- | --- |
| Ho Chi Minh city | Can Tho | 160km | 4 hours |
| Ho Chi Minh city | Rach Gia (Kien Giang) | 235km | 5 hours |
To go to other provinces of the Mekong Delta, we suggest you book a bus from Ho Chi Minh City to Can Tho then booking a bus or renting a motorcycle to go.
*Attention!
It is optional for you to bring snacks along. However, a standard trip can last at least hours. Most bus trips have scheduled break times where passengers can go to the bathroom and grab something to eat, yet, you never know when you may arrive the stop and you may even sleep through a scheduled stop.
Join the culinary journey in Can Tho with FME: Food Tours in Can Tho.
You may never be sure whether the standard or quality of food being served at your scheduled stops is good or not.
As a result that you may have to go hours without food. to make sure that you can "survive" throughout that period of time, we suggest you prepare something to eat for your bus trip.
Prepare vehicles for the journey:
Steps to make a food plan
Planning your trip meals
When planning your road trip meals, there are a few things you should take into account.
First, you will want to make sure that you have enough food to last the entire trip. This means packing enough snacks and easy-to-prepare meals for you and your partners in case you go with someone else.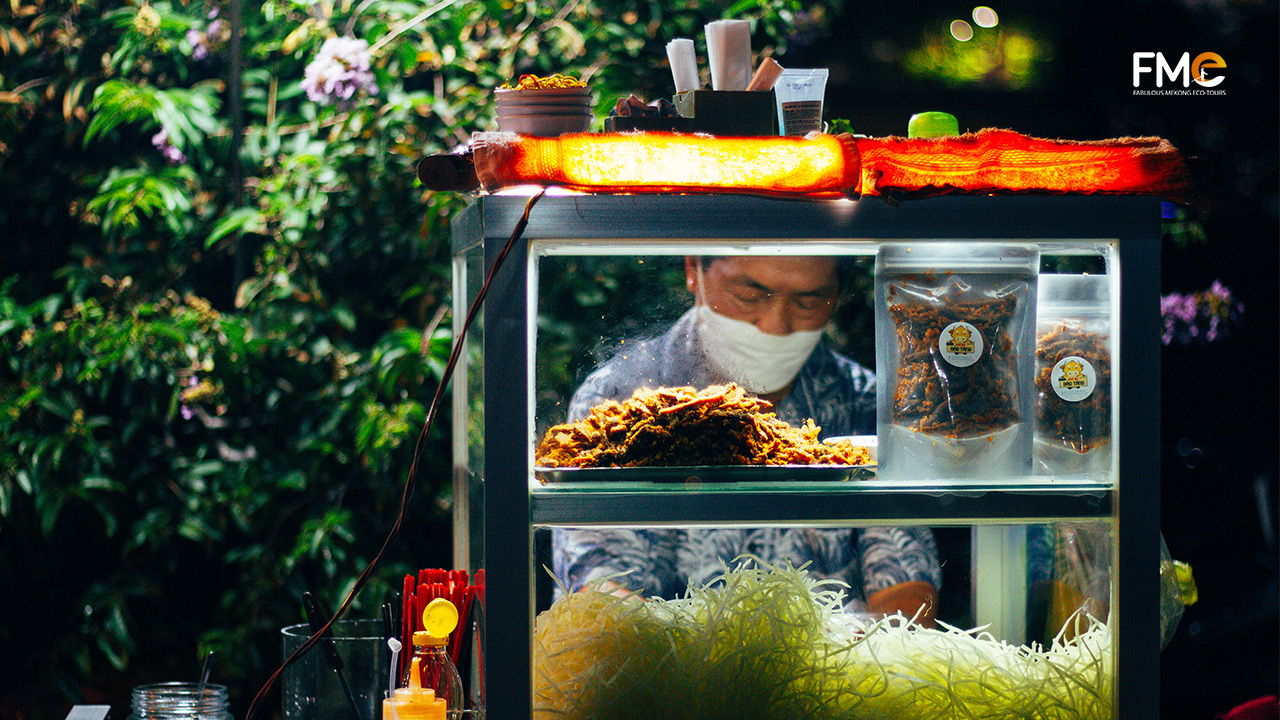 Second, you will want to consider the types of food that will be easy to make and eat while on the road. Anything that is highly messy or requires a lot of preparation should be managed to avoid. You only have so much space to pack all your gear, so avoid having to add a lot of cooking and food prep tools too.
Preparing
Preparing snacks is very reasonable because you can prepare anything you like. A small snack, usually a banh mi, is enough to satisfy your stomach and 'super-duper" easy to make.
If you expect to be hungry, then bring more food or buy some well-prepared food.
Packing and storing
Pack individual meals in stackable, compact food containers. For snacks, consider getting a snack container to store different snack items. This is perfect to protect your snacks from heat and outside elements.
Snacks that you should bring
Options for long-trip snacks are infinite. Most snacks you enjoy at home can easily be enjoyed during your road trip. In saying that, snacks that do not require any extra preparation and are minimal mess are preferable.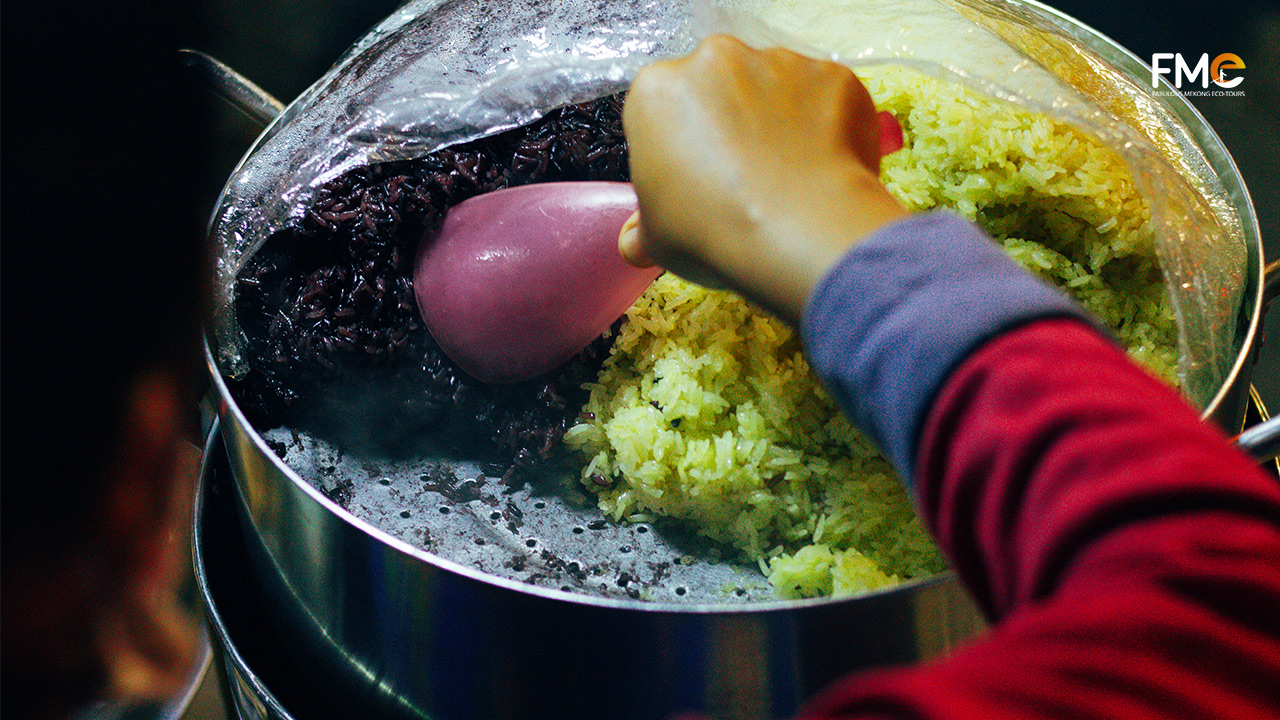 1. Banh Mi
Banh Mi is a portable and flexible choice for passengers. Bread provides protein, fat, and complex carbohydrates that can increase energy levels. This makes them an excellent choice if passengers need to stay alert and active during the trip. Meat like pork or chicken provides a source of protein.
2. Fruits
Fruit contains plenty of fiber, natural sugars, and vitamins to keep you awake and energized during the trip. Dried fruit can also be an excellent option if whole fruit is not available.
3. Boiled peanuts
Boil peanuts can be one of the best snacks that you can bring on your long trip. It's not only healthy, delicious, easy to make, and captivating to your kids.
4. Fast food for long trips
In case you have no time to prepare your snacks in advance, you have various options to fill your stomach.
If your trip is in the early morning, it will be a great chance for you to experience Vietnamese fast food. You can choose to eat Banh mi, which is the easiest food to find because they are on every corner of the street.
If you want to explore other types of food then go to the market because it is the paradise of fast food in the morning. You can buy many types of cakes like bánh da lợn (steamed layer cake), bánh khoai mì nướng (cassava cake), chuối (khoai) chiên (crispy fried banana/sweet potato) or sticky rice.
The price for such cakes is reasonable. They range from 5.000 – 20.000 VND (about 1 USD).
In case you are not accustomed to Vietnamese markets, you can buy fast food at supermarkets or convenience stores in your area. In supermarkets, there are hamburgers or sandwiches which are ready for taking away.
The price for fast food in supermarkets or convenience stores is a little bit higher than in the markets. They are from 20.000 – 40.000 VND (about 2 USD).
5. Healthy food for trips
There is no problem if you choose to bring fast food along on your long trip because they're fast making. However, bringing healthy is considered a healthier option for you and your family.
Therefore we recommend some snack ideas you can try:
Raw vegetables. Baby carrots, cherry tomatoes, and celery are nutritious, portable, and readily available. They last for several hours even at room temperature – and they're good for your health too.
Mixed nuts. Nuts are rich in fiber, healthy fats, and protein – the perfect healthy snack for your trip. They taste great even when unsalted. Just remember to get the unshelled king – you wouldn't want to make a mess.
Homemade chips. If you're not a fan of those greasy chips with loads of calories, you're not alone. You can try baked potato chips, carrot chips, sweet potato, zucchini, or even those made from taro. To make them last longer, simply store them in an airtight container or a Ziploc bag.
Pitted and peeled fruits. Nutritious and vitamin-rich Clementine and apples are some of the best fruits for your snacks. They don't easily get smashed and can be stored easily.
6. Drinks for long road trips
When you are doing a long drive, it is essential to keep up your water intake the whole way.
Sitting in a bus or car with air conditioning or heating can cause dehydration. Sitting for long periods can also make us forget to get our daily recommended water intake too. So be sure to bring water bottles for each member of the family.
In general, drinking tap water is not advised in Vietnam. Water tainted with pathogenic organisms is a significant source of illness.
Price (0.5L bottle): VND 5,000 (about $ 0.2)
Worst snacks that you should not bring
When you are going on a long trip, there are some snacks that you definitely should not bring with you. Here is something for long-trip snacks that you shouldn't do:
Snacks that can easily be spoiled
Food like milk, hot meat, mayo, or any other food that will require refrigeration is a big no-no for long trips.
Unless you are fine with eating spoiled food, then it would be better to leave your perishable food in your fridge at home.
Snacks that cannot be eaten with just your fingers
A snack that requires a fork, a knife, and a table isn't a snack – it is a meal. And just remember: it is a trip, not a date.
Pre-making food (or ingredients)
If you are planning on packing a sandwich, prepare it at home. A bus ride with food that requires complex assembly is just a recipe for disaster – both for you and the bus.
Snacks for kids on long road trips
Bringing along kids on a long bus trip with you is one thing. But hungry kids on a long bus trip will certainly be a nightmare both for you and everyone on board. So here are some tasty kiddie snacks that you should bring with you.
Snack box. In an organizer, you can put different kinds of crackers, fruits, and bite-size cookies. This is a box that will not only make your kids full but also entertained them with different kinds of food.
Juice box. Easy to bring and a no-mess snack. They are best for kids of all ages and sizes. But remember to choose a healthy drink so they stay healthy and hydrated.
Dried fruits. With dried fruit, you can get all the benefits of fruit without the waste and the hassle to prepare.
FAQs
Should I eat before a long road trip? If yes, what is the recommended food?
Yes, you should eat before going on your long journey. A skim latte and some nuts are recommended since you need a protein-rich snack. Protein has more staying power than other nutrients and will keep you from getting hungry as the ride continues.
Which type of food can we easily bring along while travelling a long distance?
Packed rice, bread, Banh Mi, fresh water and kiddie snacks are suggested for you to bring along on your long-distanced trip.
What should you not eat while traveling?
You have to not consume greasy food while travalling, because, you will definitely suffer from conditions such as indigestion, bloating and thereby lead to nausea, discomfort and worse throughout the trip.
How are nuts as snacks while traveling?
Snacks like nuts are portable, nutrient-dense, and widely available. They are beneficial to your health even at room temperature and last for several hours. They are high in fiber, healthy fats, and protein, making them an excellent travel snack. They're delicious even without salt.
What is the importance of regular snacking?
Regular snacking may improve your mood and prevent hunger between meals. Nuts and dried fruits are probably the best options for a quick snack in terms of maintaining energy levels and aiding digestion.
Why are dry snacks considered travel-friendly?
Dry snacks are the best thing to bring on a long road trip. The majority of these are baked or combined and contain very little oil.
How far is it from Ho Chi Minh City to Can Tho?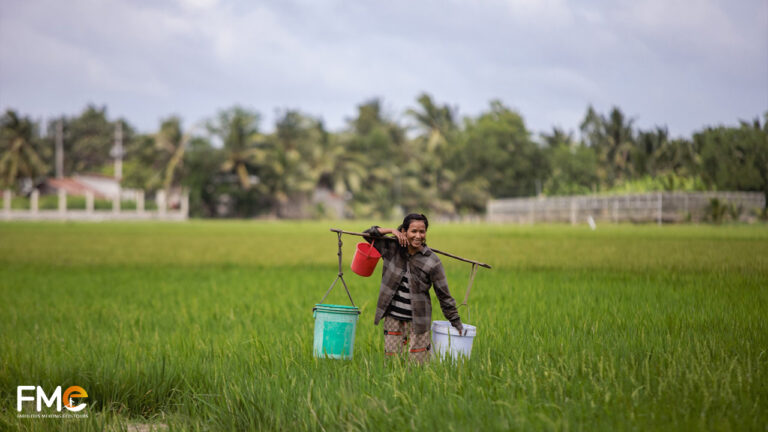 Images of the countryside in An Giang Vietnam, where honest farmers, rice fields, trees, cows, green rice-colored roads,... Explore photos now!
The Most Popular Tours offered by FME Travel