10 Best Instagram Photos of Mekong Delta Vietnam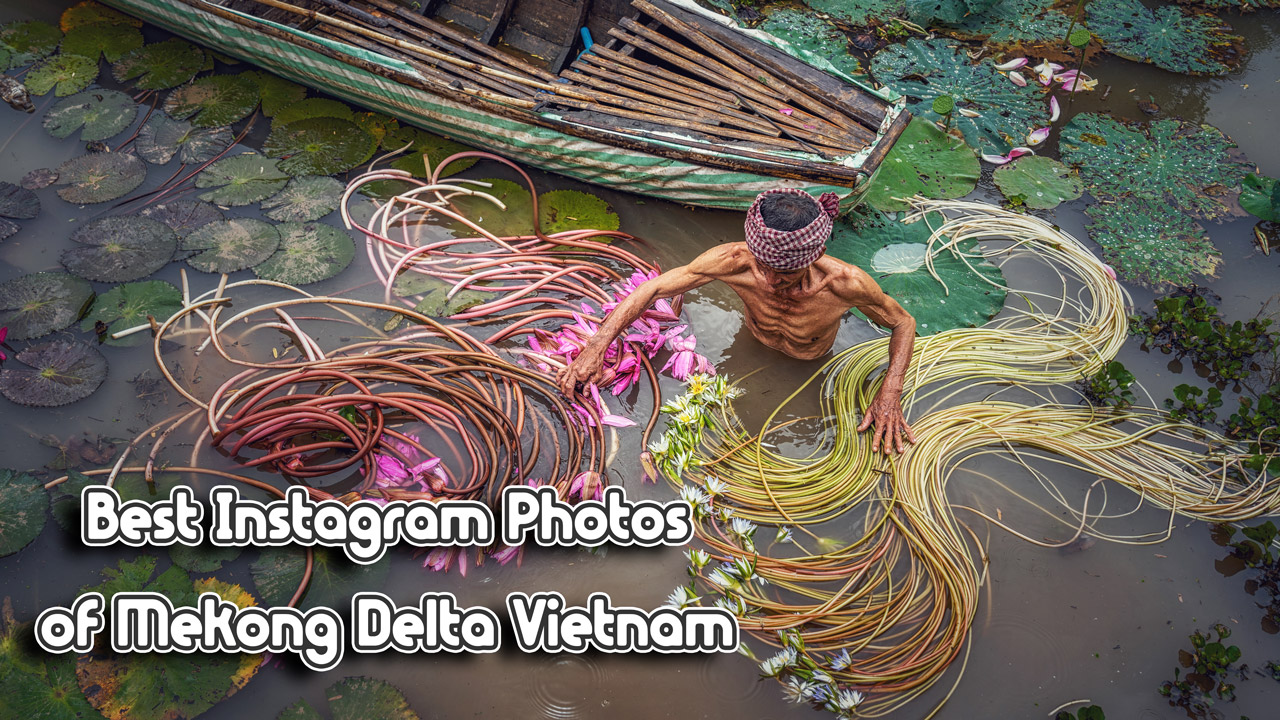 If you're someone who is always dreaming about your next adventure, then Mekong Delta Vietnam should be at the top of your list. Whether you're a budget traveler or seeking a luxurious getaway, Mekong Delta Vietnam offers something for everyone.
From the breathtaking natural beauty of the Mekong Delta's floating markets and lush greenery to the bustling streets of Can Tho, this region is sure to leave you amazed.
And if you need any more inspiration, just take a look at the stunning Instagram photos showcasing the beauty of Mekong Delta Vietnam. Don't wait any longer, start planning your next adventure to Mekong Delta Vietnam today!
Check out 10 of the most incredible destinations in Mekong Delta Vietnam that you need to discover this year.
1. Grass harvest
Grass harvest is an important agricultural activity in Vietnam. It involves cutting and collecting grass for animal feed, thatching roofs, and making baskets or mats. The process is done manually using sickles or scythes and is usually a communal activity during the dry season.
It plays a significant role in the livelihoods of many Vietnamese farmers and remains an integral part of their agricultural traditions.
2. Traditional Ice Blended – Familiar Dessert of Generations in Can Tho
Nothing beats a cup of ice blended with mung beans in Can Tho during the scorching hot weather. Ice blended is not only a rustic drink familiar to Can Tho locals, but it is also their taste of childhood.
3. Boat ride through canals in Ben Tre
Visiting the eco-tourism area in Ben Tre by cruising through the canals and rivers of the Mekong Delta region is a popular activity in Vietnam. Tourists can experience the local way of life, try traditional activities and enjoy the peaceful scenery.
4. Traditional Rice Noodle Factory In Can Tho
Can Tho is famous for its traditional rice noodle factories, where visitors can observe the production process and try making rice noodles themselves. It's a unique cultural experience that offers insight into traditional methods of rice noodle production in Vietnam.
Learn about traditional craft in Mekong: Traditional Rice Noodle Factory in Can Tho.
5. Boatman carrying tourists
6. Moving through the canal in the Mekong region
7. Somrong pagoda
8. The Mekong Delta's floating season
The Mekong Delta's floating season is a unique phenomenon that occurs annually in southern Vietnam. During this time, typically between August and November, the water levels in the Mekong River and its tributaries rise significantly, flooding the surrounding low-lying areas.
This flooding creates a stunning landscape of floating markets, villages, and farms that are only accessible by boat. The locals, many of whom live in houses on stilts, adapt to the seasonal flooding by using boats as their primary mode of transportation.
9. Son islet
Son Islet in Can Tho is a beautiful tourist destination in the Mekong Delta. It features traditional villages, ancient temples, artisan workshops, delicious local cuisine, and natural beauty. Visitors can enjoy bike or boat tours, local markets, and relaxing in tranquil parks.
Experience wonderful things with an eco-village located in the middle of the Hau River: Son islet in Can Tho.
10. Waterway transportation in Mekong River
Waterway transportation is essential to the Mekong Delta's economy and culture. Boats of all sizes and types are used to move people and goods throughout the region's vast network of rivers and canals. The waterways also offer a unique perspective on the delta's customs and traditions.
Boat tours provide an opportunity for visitors to explore the delta's many canals and waterways and get a glimpse of local life. Waterway transportation is a fascinating aspect of the Mekong Delta, offering insights into the region's rich history and culture.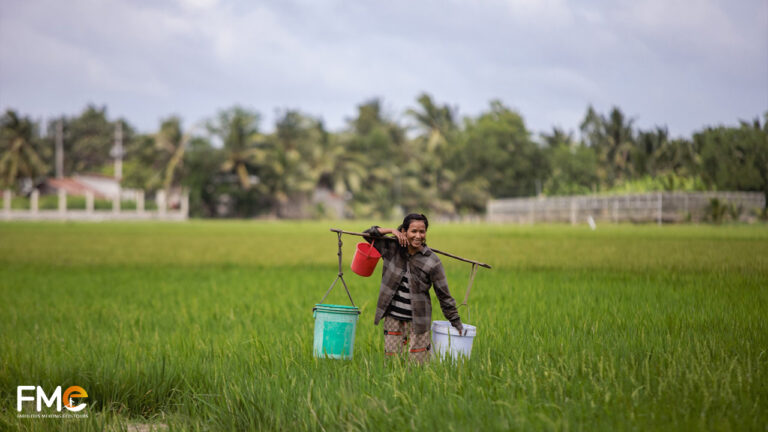 Images of the countryside in An Giang Vietnam, where honest farmers, rice fields, trees, cows, green rice-colored roads,... Explore photos now!
The Most Popular Tours offered by FME Travel