Review Azerai Resort Can Tho: A Luxurious Retreat in Mekong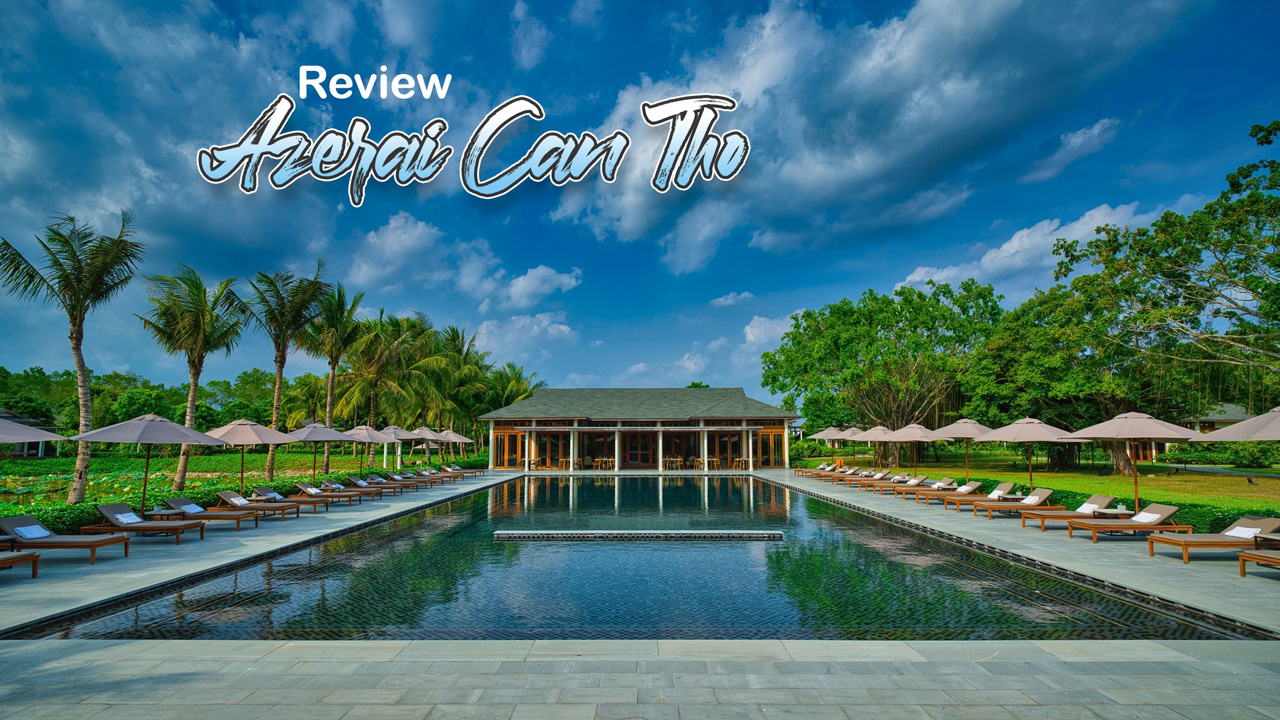 Are you looking for a luxurious retreat in the heart of Vietnam's Mekong Delta? Look no further than Azerai Resort Can Tho. Located on a lush island in the Hau River, this elegant resort offers guests the perfect combination of natural beauty, modern amenities, and exceptional service.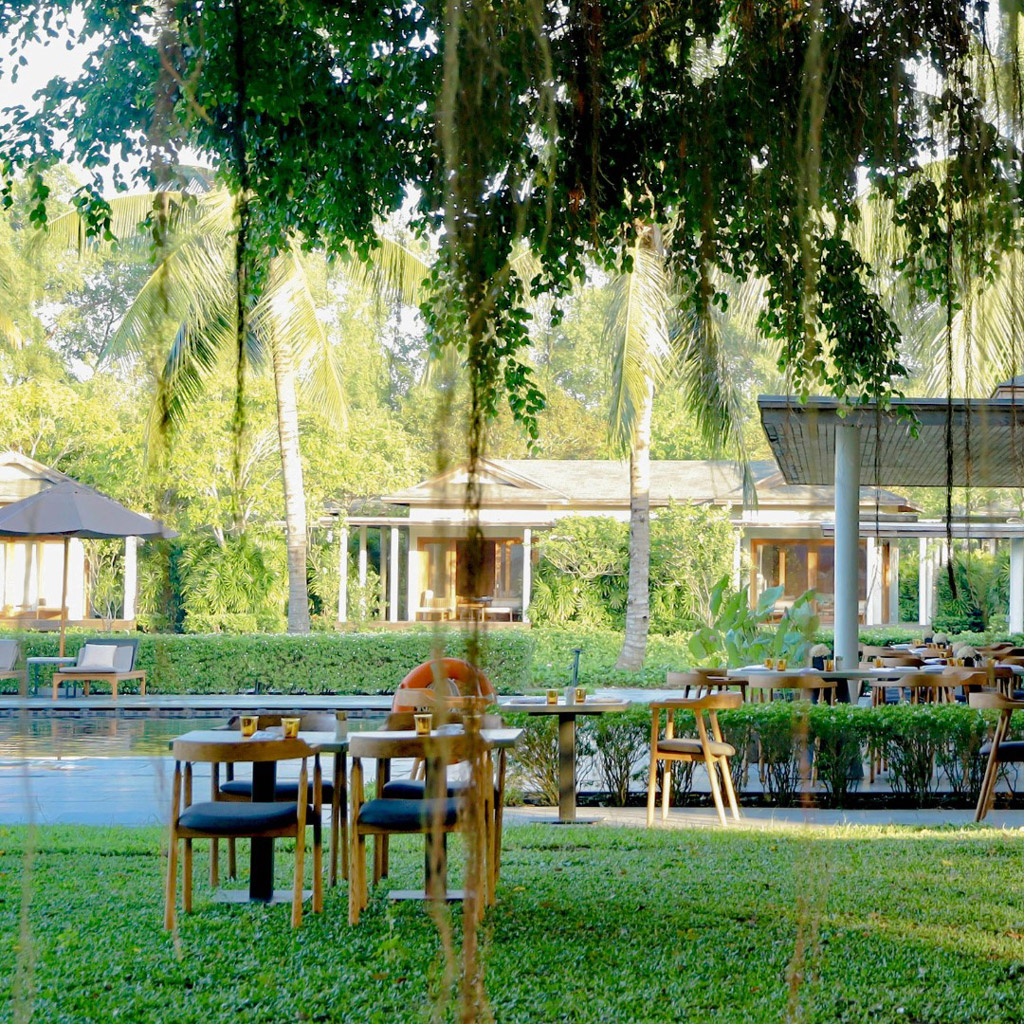 In this article, we'll take a closer look at what makes Azerai Resort Can Tho such a special place to stay.
The Location
The location of Azerai Resort Can Tho is one of its biggest draws. The resort is situated on a small island in the Hau River, which is a tributary of the mighty Mekong River. This means that guests have access to stunning views of the river and the surrounding countryside, as well as opportunities to explore the region's rich cultural and natural heritage.
It will take you 15 minutes to take a boat from the resort to Ninh Kieu wharf (Can Tho City Center).
Address: Con Au (Au islet), Cai Rang, Can Tho.
Google Maps: https://goo.gl/maps/hBK9aEWvwS3cPTe87
The Accommodations
Azerai Resort Can Tho offers guests a range of luxurious accommodations, including:
Garden Rooms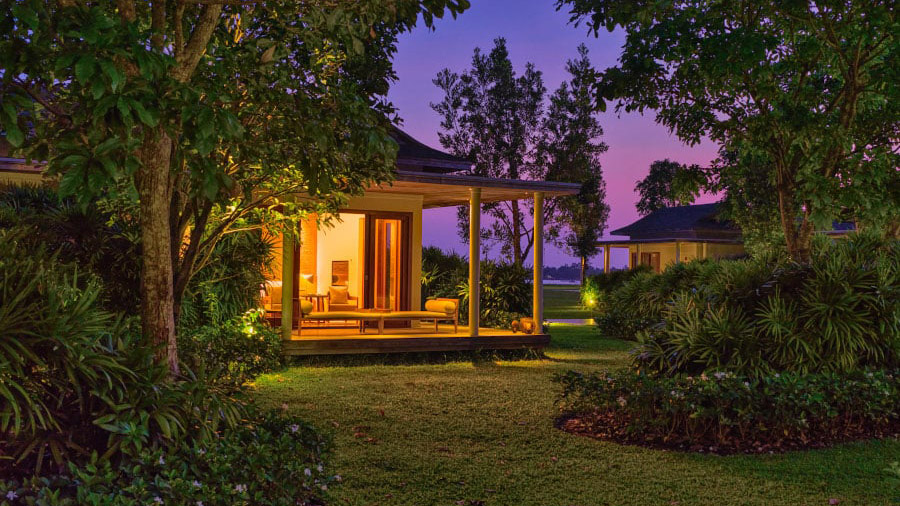 These spacious rooms overlook the resort's lush gardens and feature private balconies or terraces.
Prices: $ 177.
River Rooms
Located on the riverfront, these rooms offer breathtaking views of the Hau River.
Prices: $ 207.
River Suites
These spacious suites feature separate living and sleeping areas, as well as private balconies or terraces with river views.
Prices: $ 238.
Azerai Villa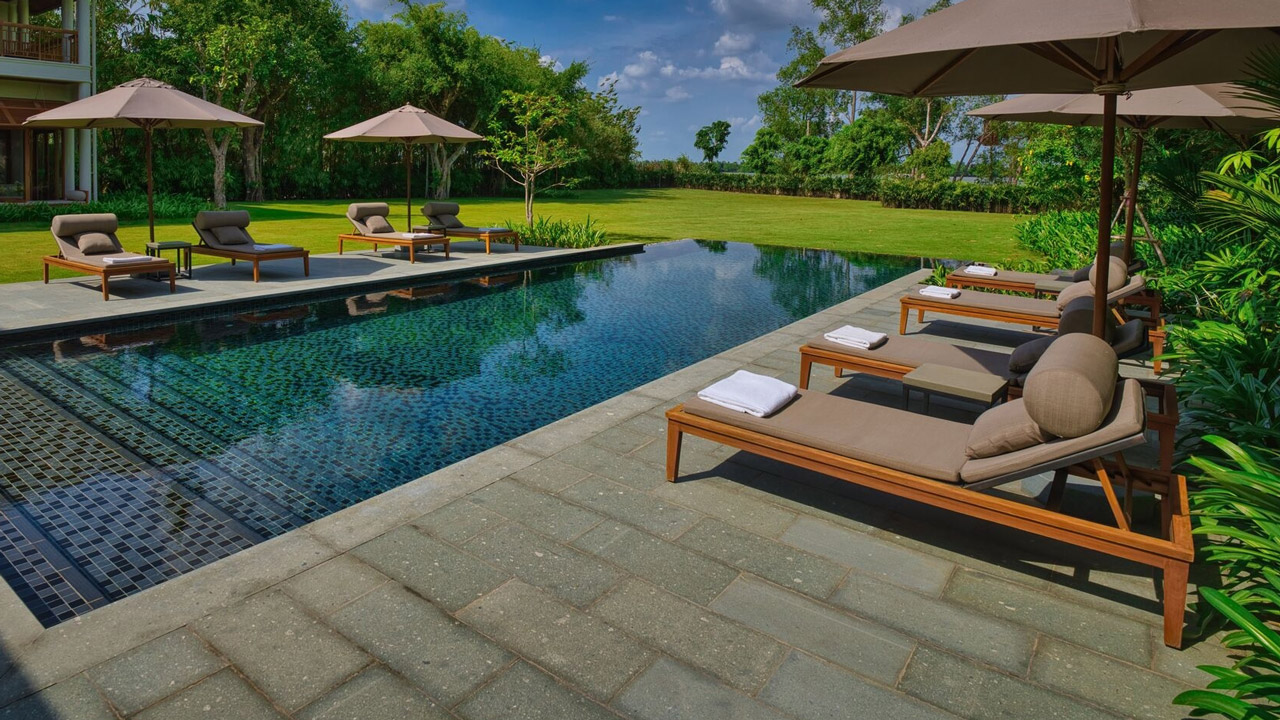 The most luxurious option at the resort, these suites offer the ultimate in comfort and style, with panoramic river views, separate living and sleeping areas, and private plunge pools.
Prices: $ 969.
The design style of Azerai Can Tho resort
Azerai Can Tho Resort boasts a luxurious and sophisticated design that combines delicate Indochinese architecture with Western river style. The resort has been recognized by The New York Times as one of the best resorts in the world in 2018. The warm tones of light brown wood and soft yellow lights create a cozy and comfortable atmosphere throughout the resort.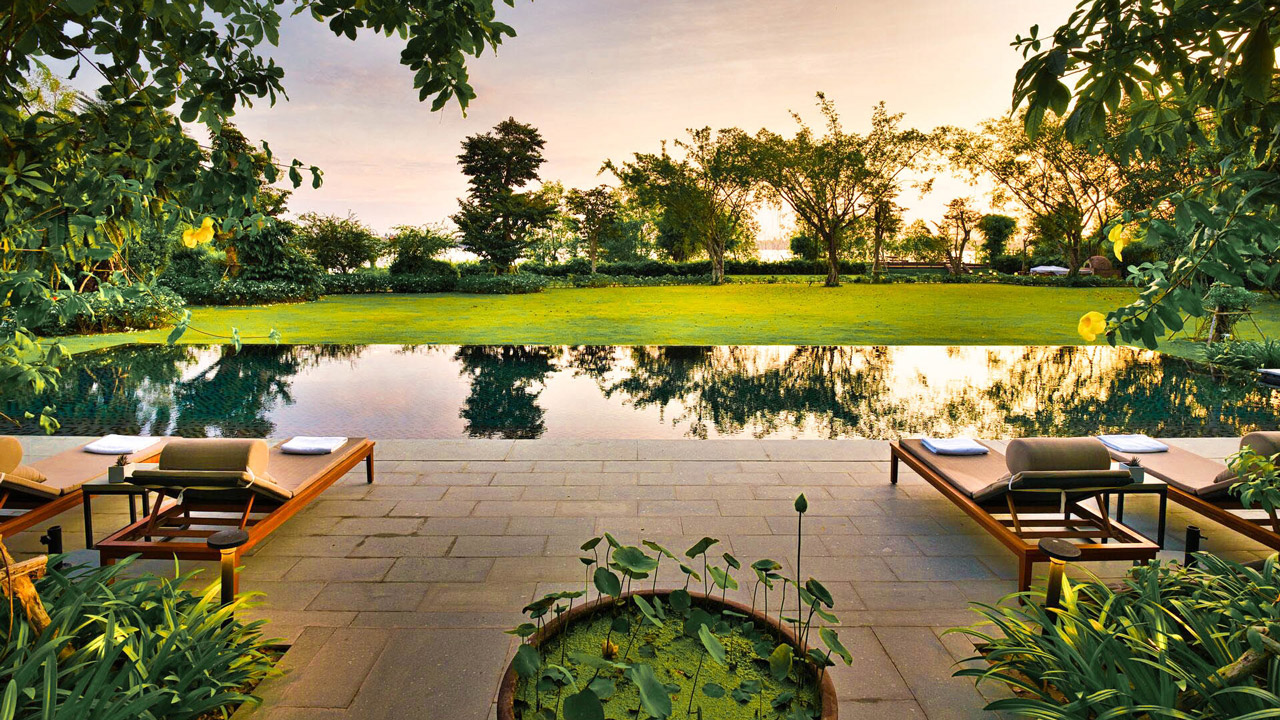 The resort features a central swimming pool surrounded by sun loungers and coconut groves, perfect for relaxing on sunny afternoons. Rooms and service rooms are open spaces with doors facing the river, stream, and garden, designed with neutral, light colors to ensure a feeling of comfort and closeness like being at home.
The unique feature of Azerai Can Tho is the spacious terraces and airy roofs that offer a breathtaking view of the Tay Do river region. The spa room, hidden under ancient trees, provides a perfect place for visitors to unwind and relax.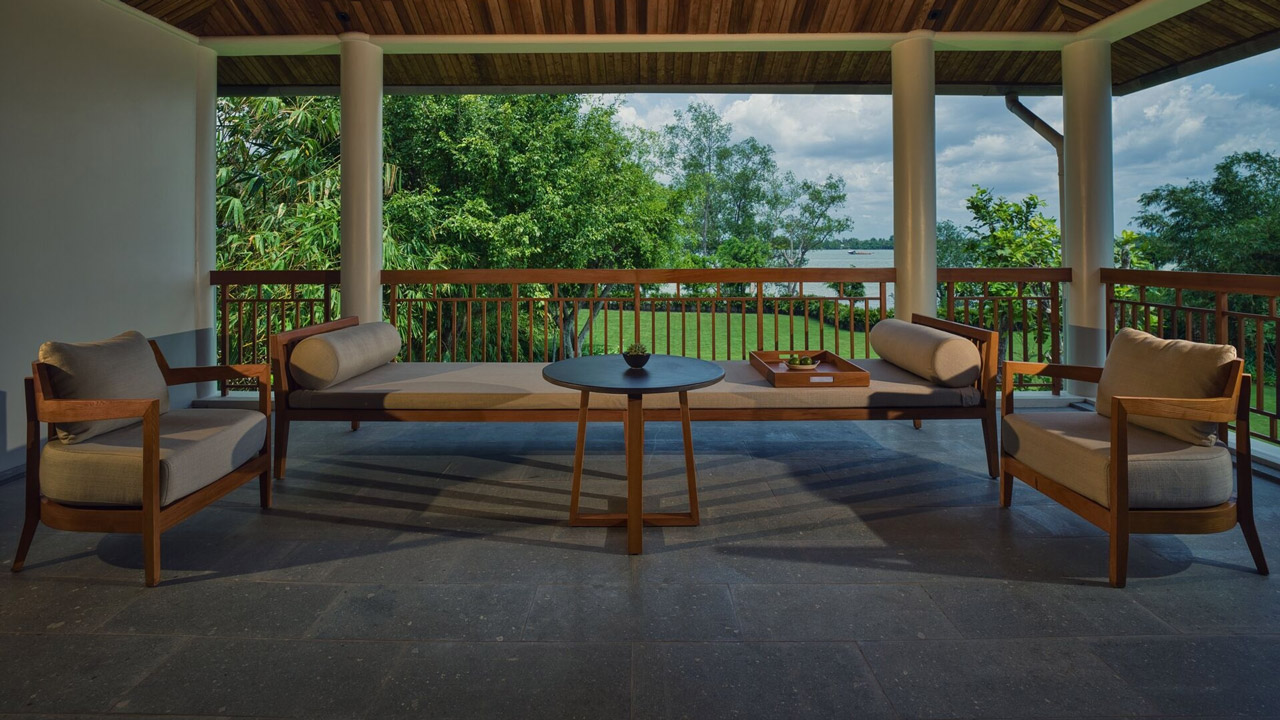 The restaurant area is beautifully decorated with gentle golden chandeliers, creating a cozy ambiance for guests to enjoy a culinary experience with specialties from Europe and Asian countries prepared by professional chefs at Azerai Can Tho.
The Dining Options
Azerai Resort Can Tho boasts several dining options, each offering a unique culinary experience:
The Café: This all-day dining venue serves a range of Vietnamese and international dishes, as well as a selection of cocktails and wines.
The Lounge: This elegant lounge is the perfect spot for a pre-dinner cocktail or a nightcap.
The Horizon: Located on the rooftop, The Horizon offers stunning views of the river and the city of Can Tho, as well as a selection of light bites and cocktails.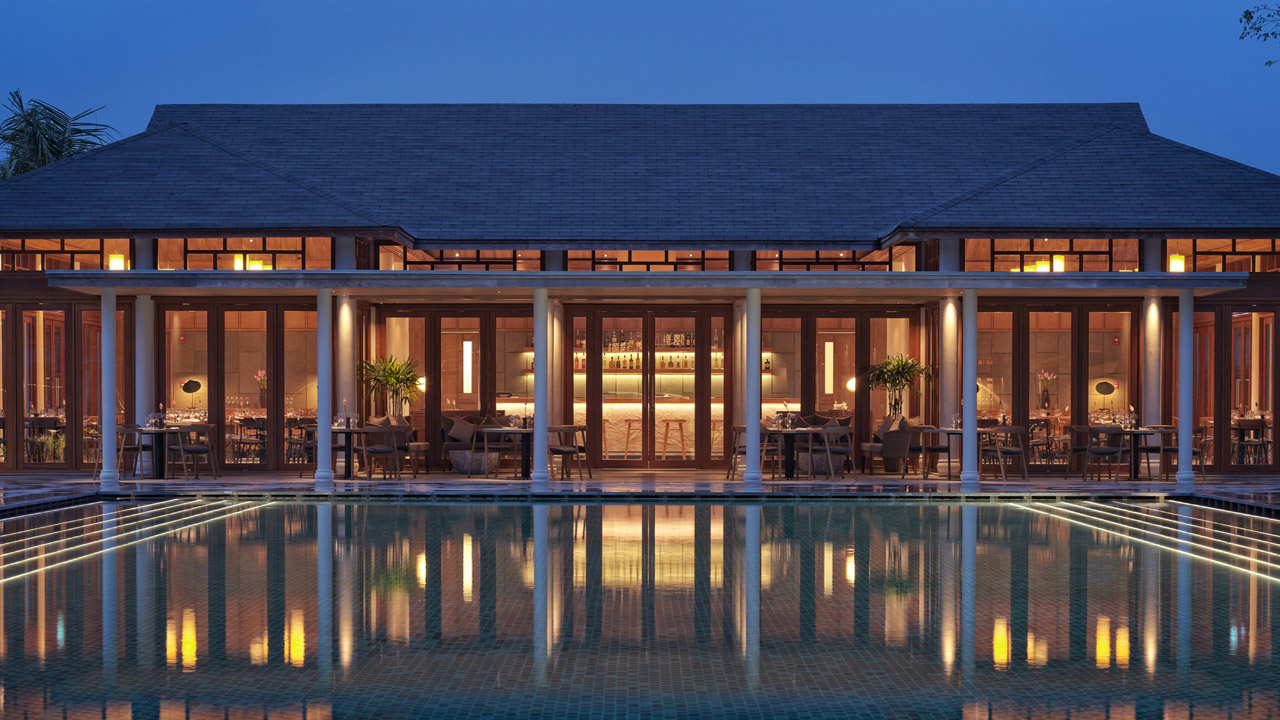 The Activities
There's no shortage of activities to keep guests busy at Azerai Resort Can Tho. Some of the most popular options include:
Cooking Classes: Guests can learn to prepare traditional Vietnamese dishes with the resort's expert chefs.
Yoga and Meditation: The resort offers daily yoga and meditation classes, as well as private sessions for those who prefer a more personalized experience.
Cycling: The surrounding countryside is perfect for exploring on two wheels, and the resort offers a range of guided cycling tours.
The Spa
No luxury resort is complete without a world-class spa, and Azerai Resort Can Tho is no exception. The resort's spa offers a range of treatments inspired by traditional Vietnamese remedies, as well as a state-of-the-art fitness center.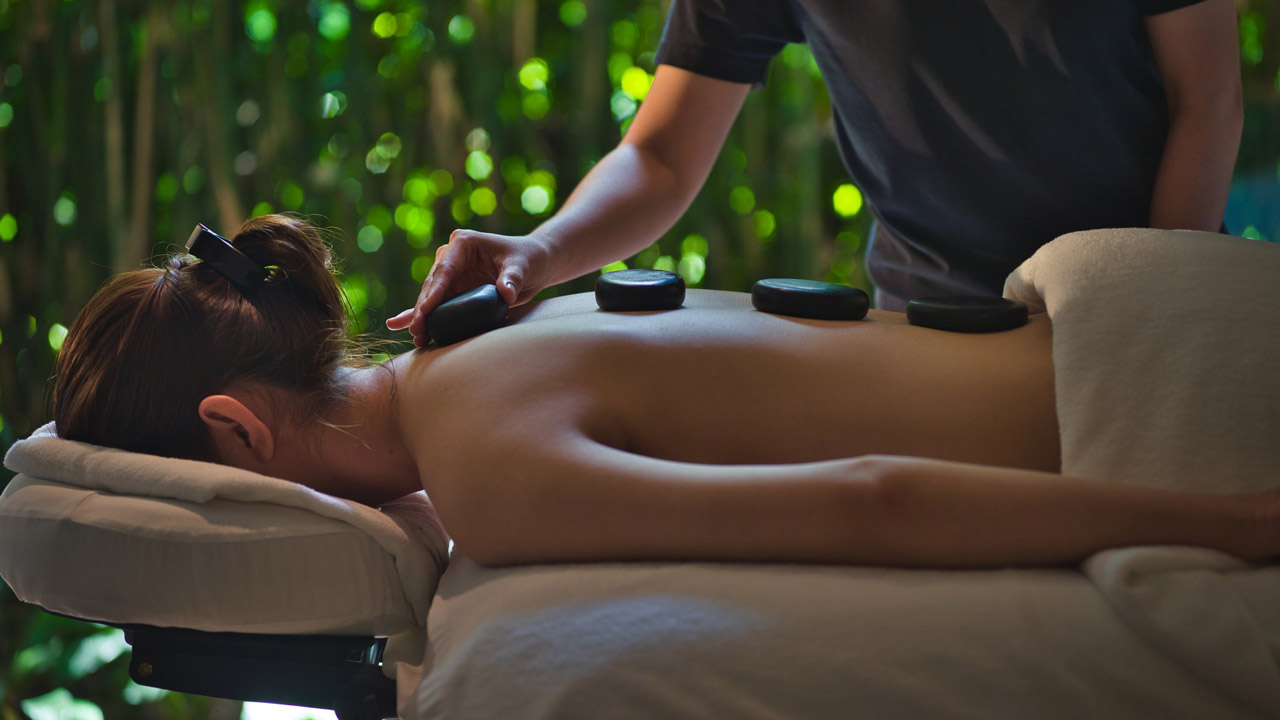 Conclusion
Overall, Azerai Resort Can Tho is a luxurious and unforgettable retreat in the heart of Vietnam's Mekong Delta. From its stunning location on the Hau River to its range of world-class amenities and activities, this resort truly has something for everyone. If you're looking for the ultimate in relaxation and indulgence, Azerai Resort Can Tho should be at the top of your list.
See more: Ecolodges & Homestay in Can Tho.
FAQs
How far is Azerai Resort Can Tho from the city of Can Tho?
The resort is located about 10 kilometers from the city center, but a shuttle service is available for guests.
Does Azerai Resort Can Tho offer airport transfers?
Yes, airport transfers can be arranged for an additional fee.
Is there a pool at the resort?
Yes, the resort has a large outdoor swimming pool.
Can children stay at Azerai Resort Can Tho?
Yes, children are welcome at the resort and there are a range of activities and amenities available for families.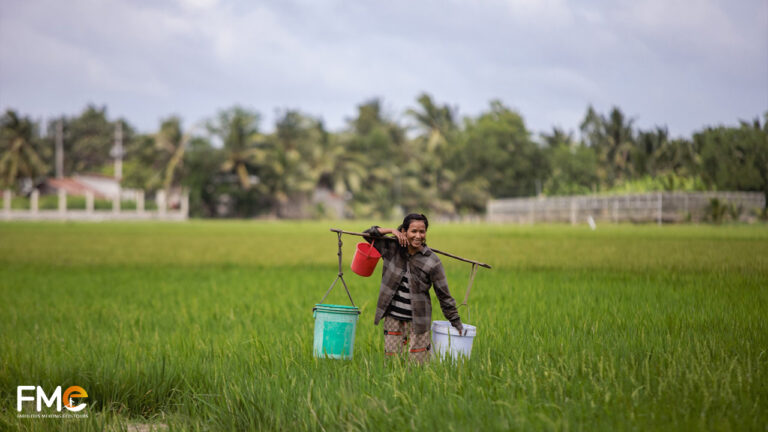 Images of the countryside in An Giang Vietnam, where honest farmers, rice fields, trees, cows, green rice-colored roads,... Explore photos now!
The Most Popular Tours offered by FME Travel