Review Can Tho Ecolodge: A Unique Getaway in Mekong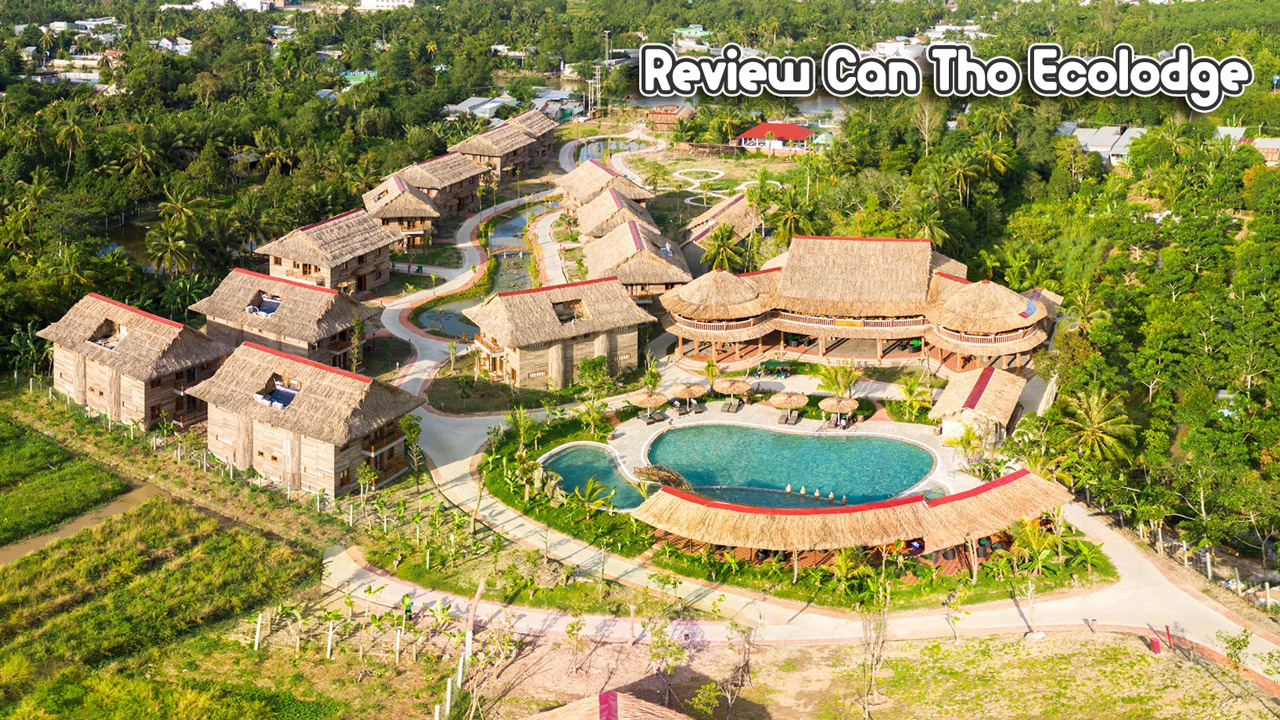 Can Tho Ecolodge is not just a resort built close to nature, but a place where nature takes precedence in its design. It preserves the beauty of the Mekong Delta with lush greenery and characteristic flora surrounding the lodge.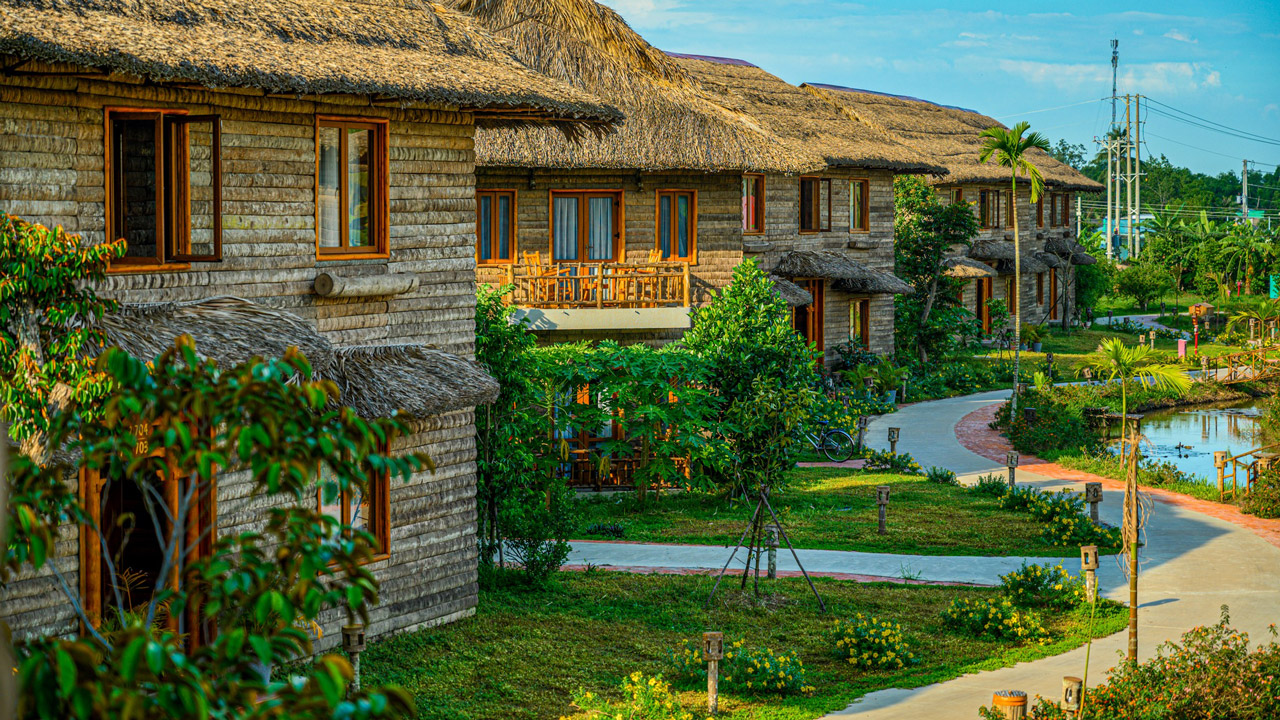 Additionally, the tranquil river that flows alongside Ecolodge Can Tho creates a refreshing and refreshing atmosphere of the countryside. Visiting this resort is like entering a fairytale village, where the beauty of nature and the harmony of people coexist.
Location and Setting
Can Tho Ecolodge is located in the rural village of Phong Dien, a short distance from the bustling city of Can Tho. The ecolodge is situated on the banks of the Hau River, which offers a picturesque and tranquil setting for guests. The surrounding area is characterized by rice paddies, fruit orchards, and small villages, providing guests with an authentic taste of rural Vietnamese life.
It is 10km away from Can Tho city center and 16km away from Can Tho airport. Despite being quite far from the city and airport, the advantage of this resort is that it is situated away from the hustle and bustle, allowing guests to enjoy a peaceful and relaxing atmosphere while breathing in fresh air.
Directions to Ecolodge Can Tho
To get to Ecolodge Can Tho, guests can choose to travel by road or by air.
By road
This method is suitable for guests from nearby areas or those on a longer vacation. However, it can take a considerable amount of time, especially for those traveling from northern provinces. Guests can choose to travel by motorbike or car. Motorbikes are perfect for those who prefer an adventurous and unique experience. Cars are ideal for families or groups of people.
By air
Traveling by air is the quickest and most time-saving option. From Noi Bai airport, it takes 2 hours and 10 minutes to reach Can Tho airport with a ticket price of 1,100,000 VND. From Can Tho airport, it takes about 2 hours to reach Ecolodge Can Tho.
Design style of Ecolodge Can Tho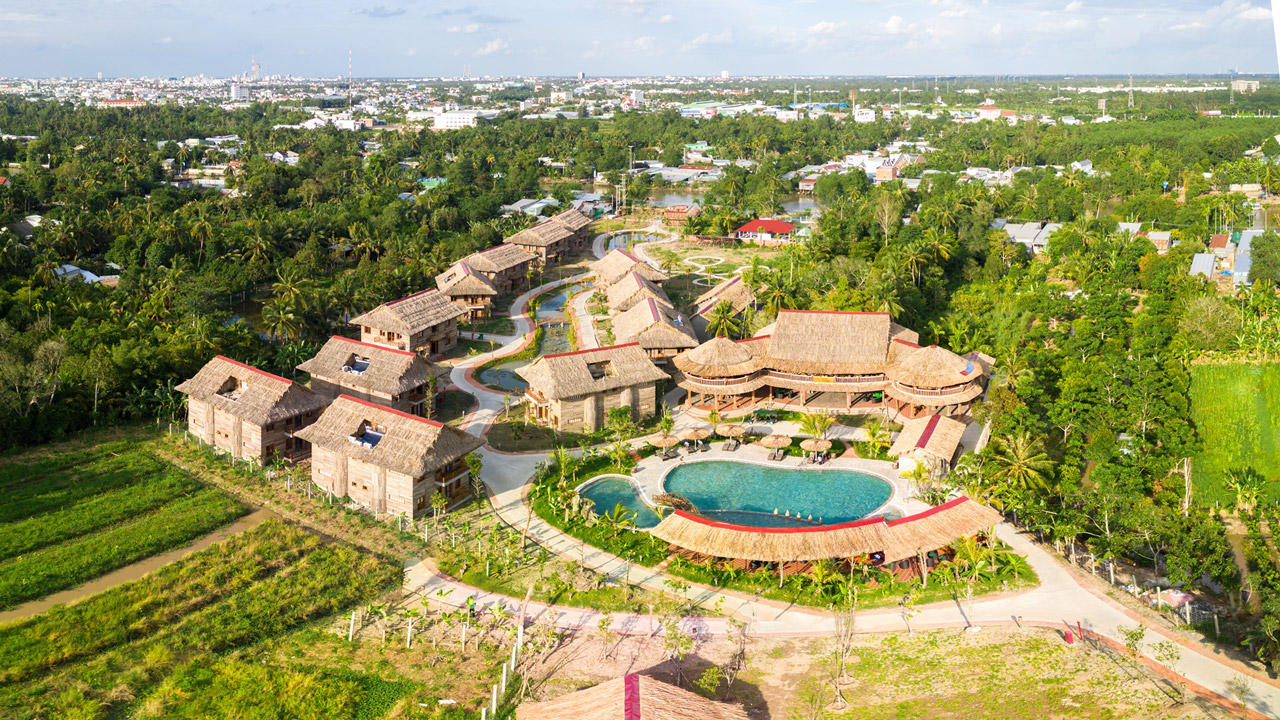 The design style of Ecolodge Can Tho is a beautiful blend of the unique culture of coconut land and classical architecture. It is like a small village with thatched roof houses and bamboo walls. Flowing through the village is a small canal that brings coolness and freshness to the resort. Along the canal grow the iconic lotus flowers of the Mekong Delta.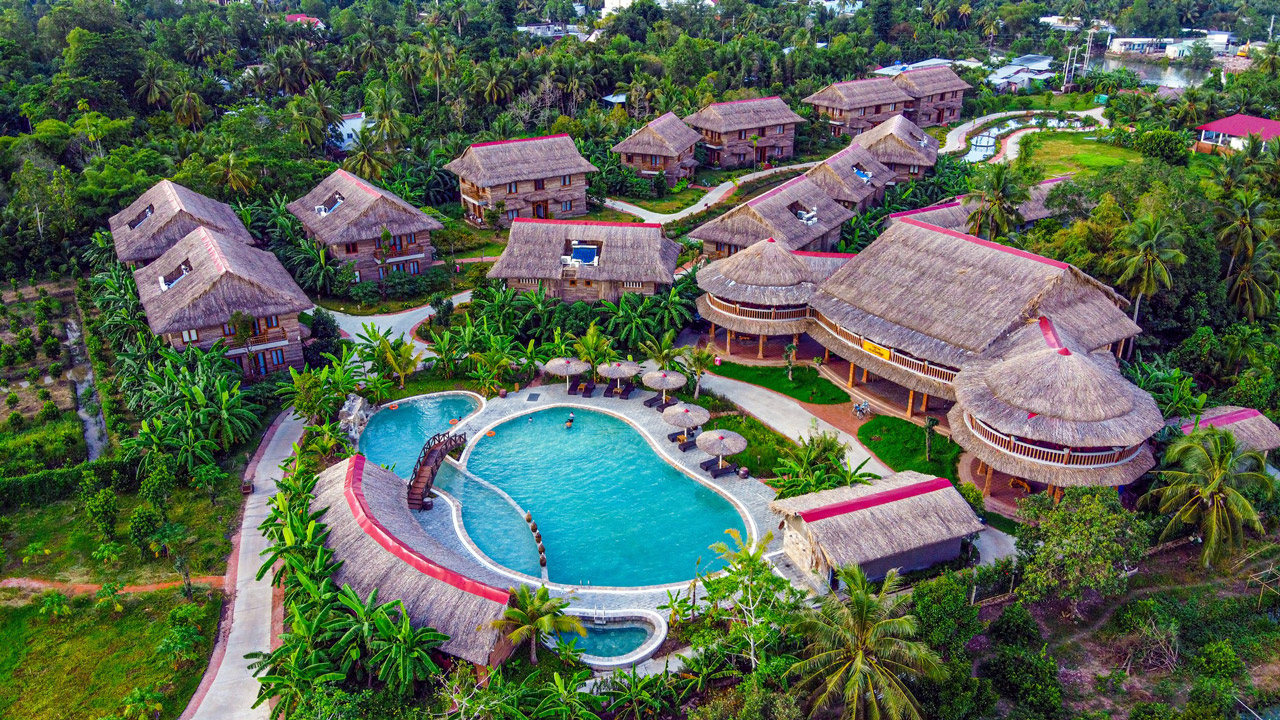 As green space is the focus of the design, the houses are surrounded by vast gardens filled with lush trees and fruit trees. Guests can explore the surrounding areas on foot or by bicycle, immersing themselves in nature and letting go of all worries. The resort provides a tranquil and rejuvenating experience in a natural and serene setting.
The Room System at Ecolodge Can Tho
Junior Deluxe Room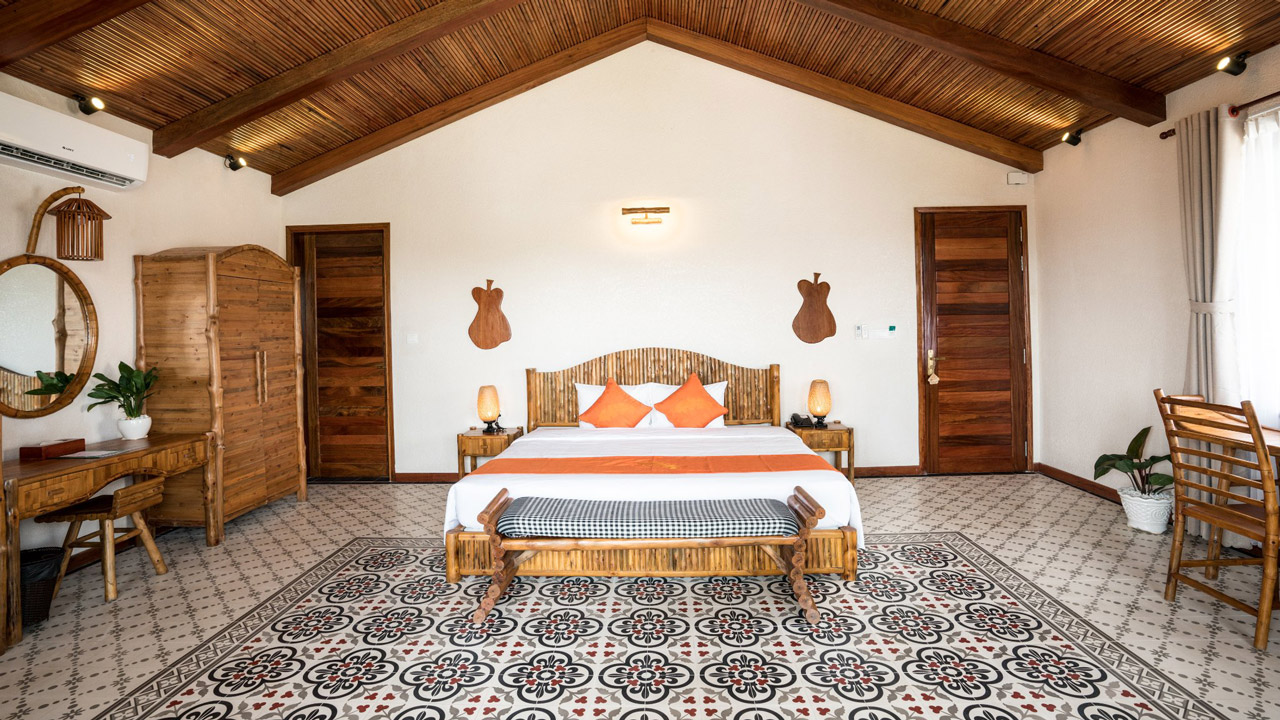 Step into the Junior Deluxe Room, a 38m2 cozy hideaway with a double bed and a serene view of the garden. The room is decorated in a subtle color palette of white and adorned with delicate white floral tiles, exuding a sense of refinement. The warm and inviting atmosphere is accentuated by the wooden furnishings, creating a homey feel.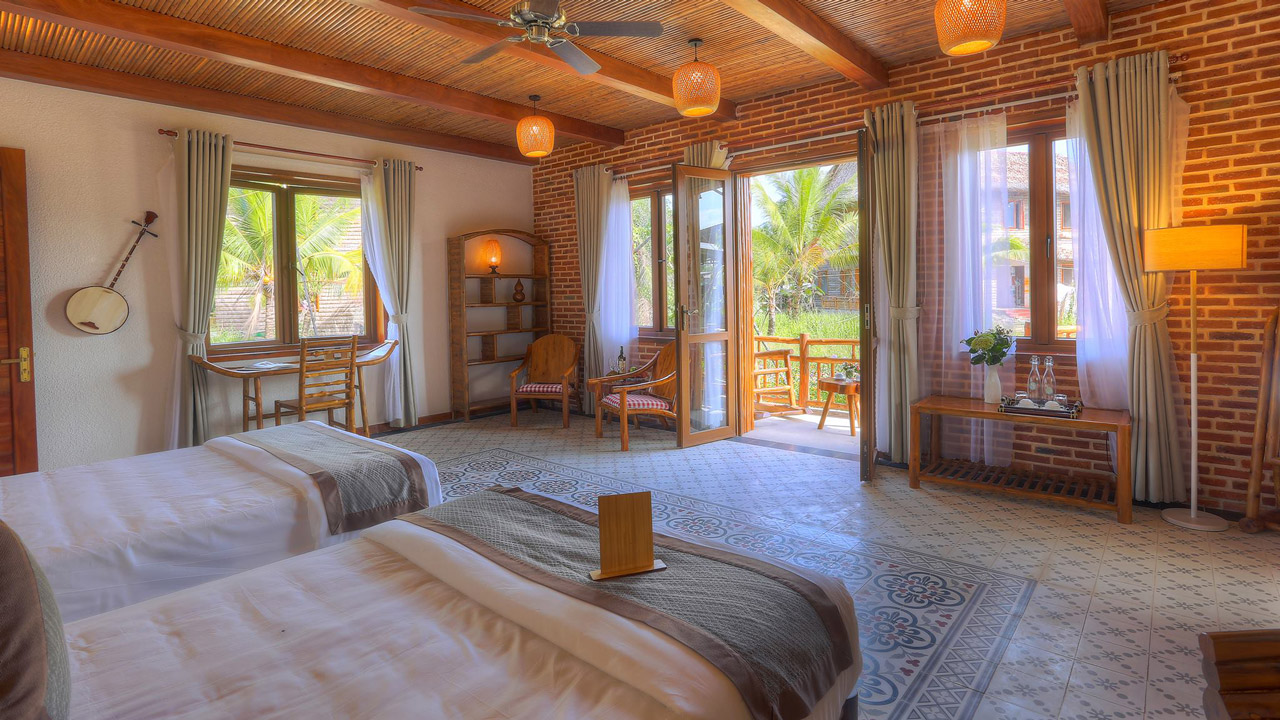 This room is fully equipped with a wardrobe, dressing table, and bathtub. The abundance of natural light and fresh air from the floor-to-ceiling windows makes for a bright and breezy space. The hallway also features a long bench and a small table where you can unwind, read a book, or sip coffee while taking in the tranquil and poetic scenery.
Deluxe Room
Indulge in the luxury of the Deluxe Room, an elevated version of the Junior Deluxe. This room boasts a spacious 76m2 with a picturesque view of the garden and a small, cool canal. The Deluxe Room shares similar interior design elements with the Junior Deluxe, but with a touch of sophistication and elegance.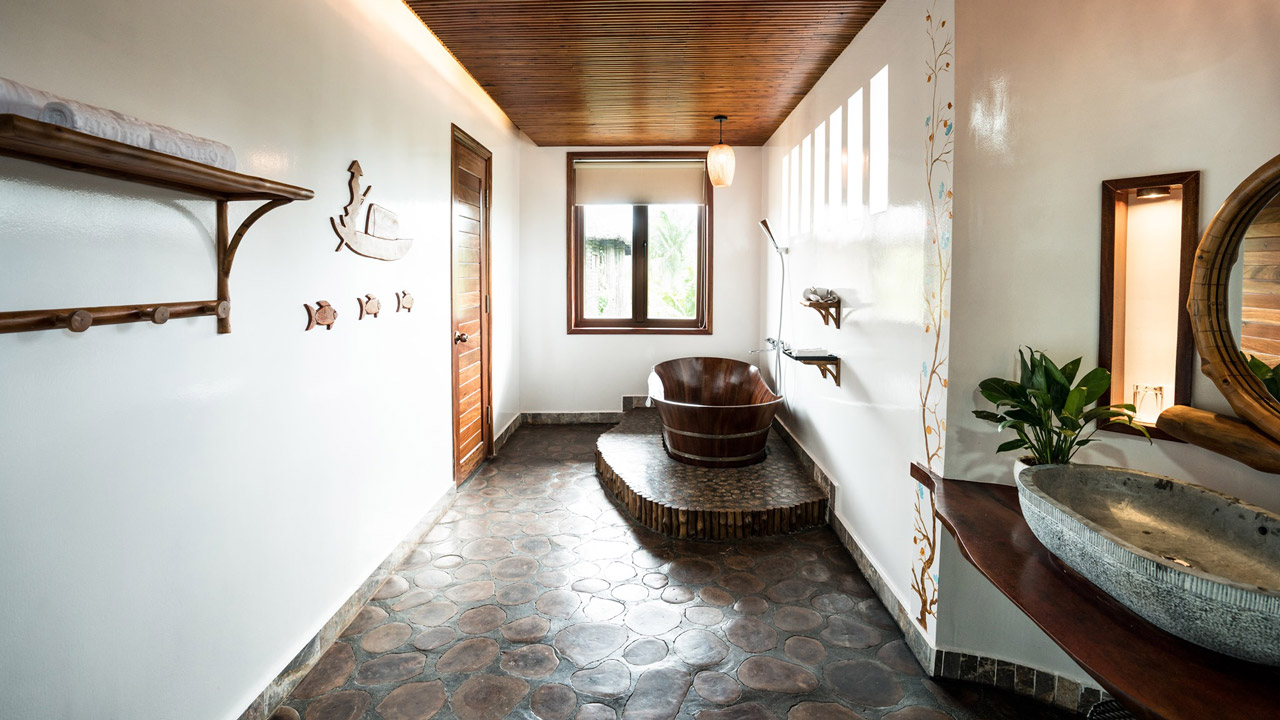 The most striking feature of this room is the balcony system. The outside patio is adorned with charming chairs and a small table, where you can lounge while enjoying the sunset over the canal or soak up the morning sun rays. The ambiance is serene and tranquil, the perfect escape from the hustle and bustle of everyday life.
Deluxe Family Room
For those traveling with family or a group, the Deluxe Family Room is the ultimate choice. With a generous size of 116m2, this room offers three single beds and a garden view. The space is vast and fully equipped with modern amenities, perfect for families or groups.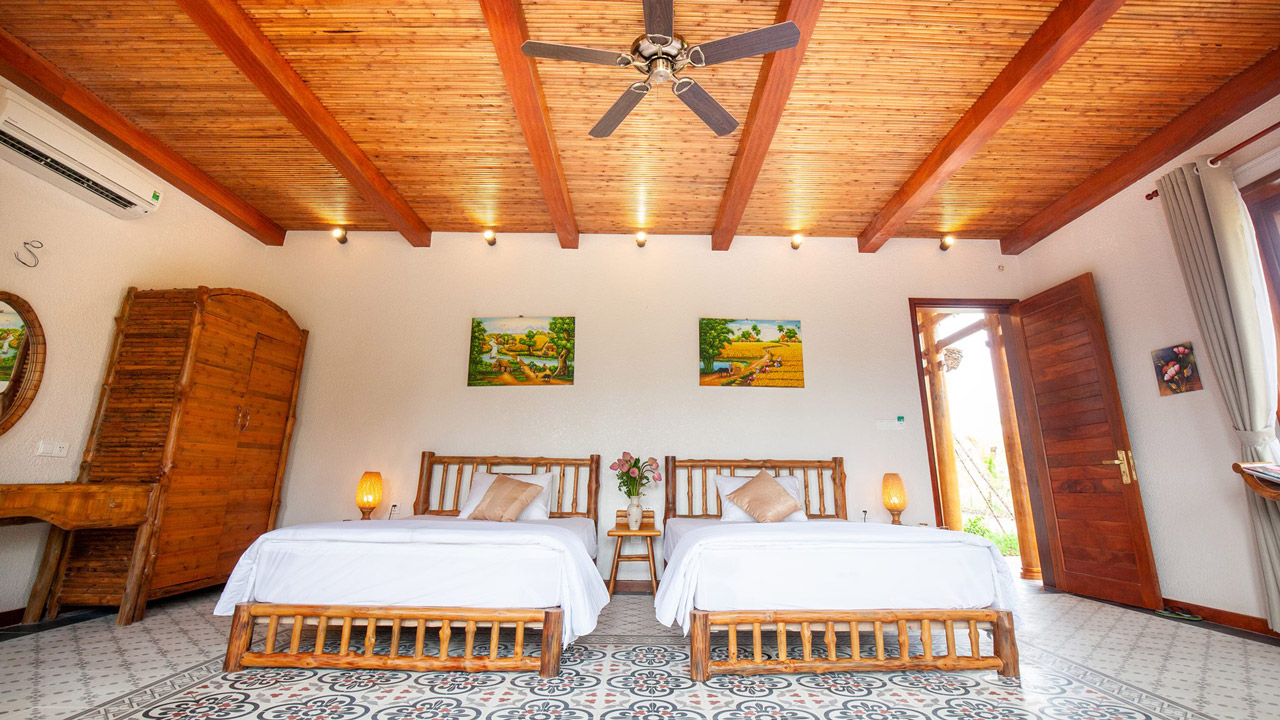 The Deluxe Family Room has two separate bathrooms, and the bathtub is unique and distinctive from other resorts. The bathtub is made of mitre wood, creating an intimate connection with nature. There's nothing more extraordinary than soaking in the tub after a long day, releasing all the stresses and pressures of life, surrounded by the natural scent of rose petals.
Experience the best of what Ecolodge Can Tho has to offer with its fantastic room system that caters to everyone's needs and preferences.
Dining Options
Can Tho Ecolodge offers a range of dining options, including a restaurant that serves traditional Vietnamese cuisine made with fresh, locally sourced ingredients. The ecolodge also offers cooking classes and organic farming experiences, allowing guests to learn more about the local cuisine and farming practices.
Activities and Experiences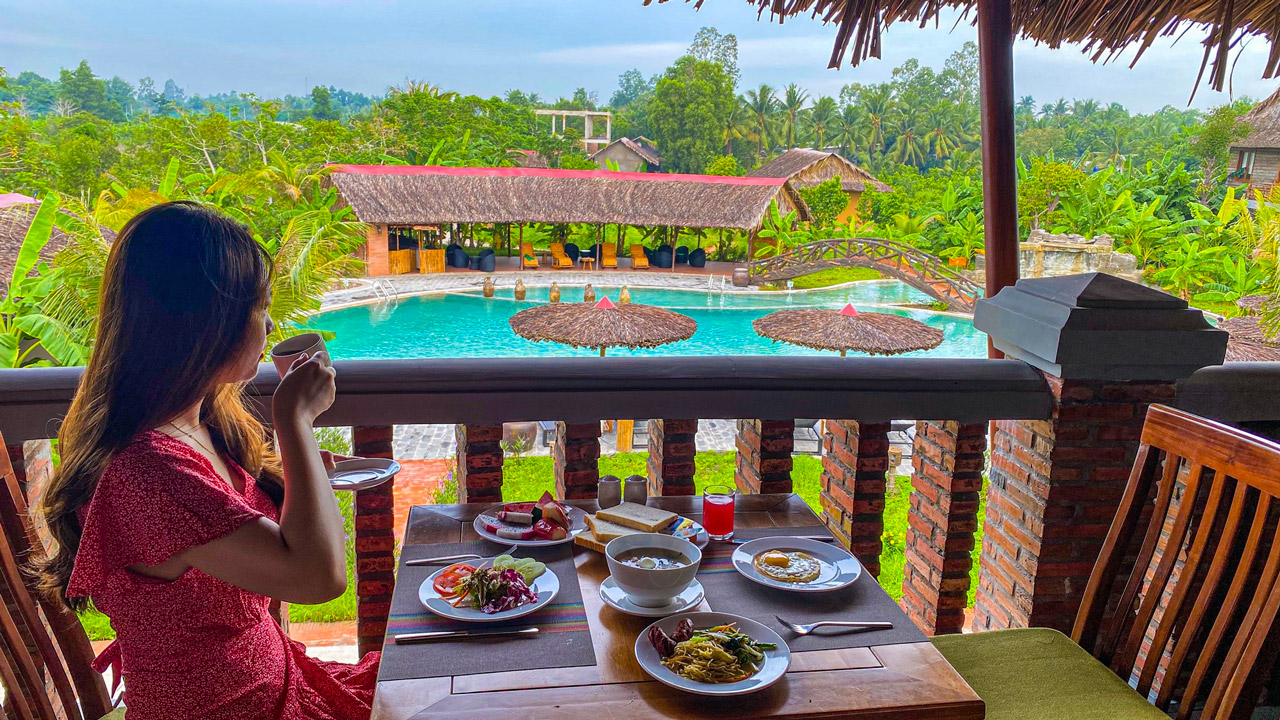 Infinity pool system
Guests who visit the Ecolodge Can Tho Resort will be amazed by the wide swimming pool system with unique designs. The pool is circular with five classic-style pavilions in the middle. A small wooden bridge spans the walkway from the pool area. Furthermore, the pool is divided into two areas: one for adults and one for children.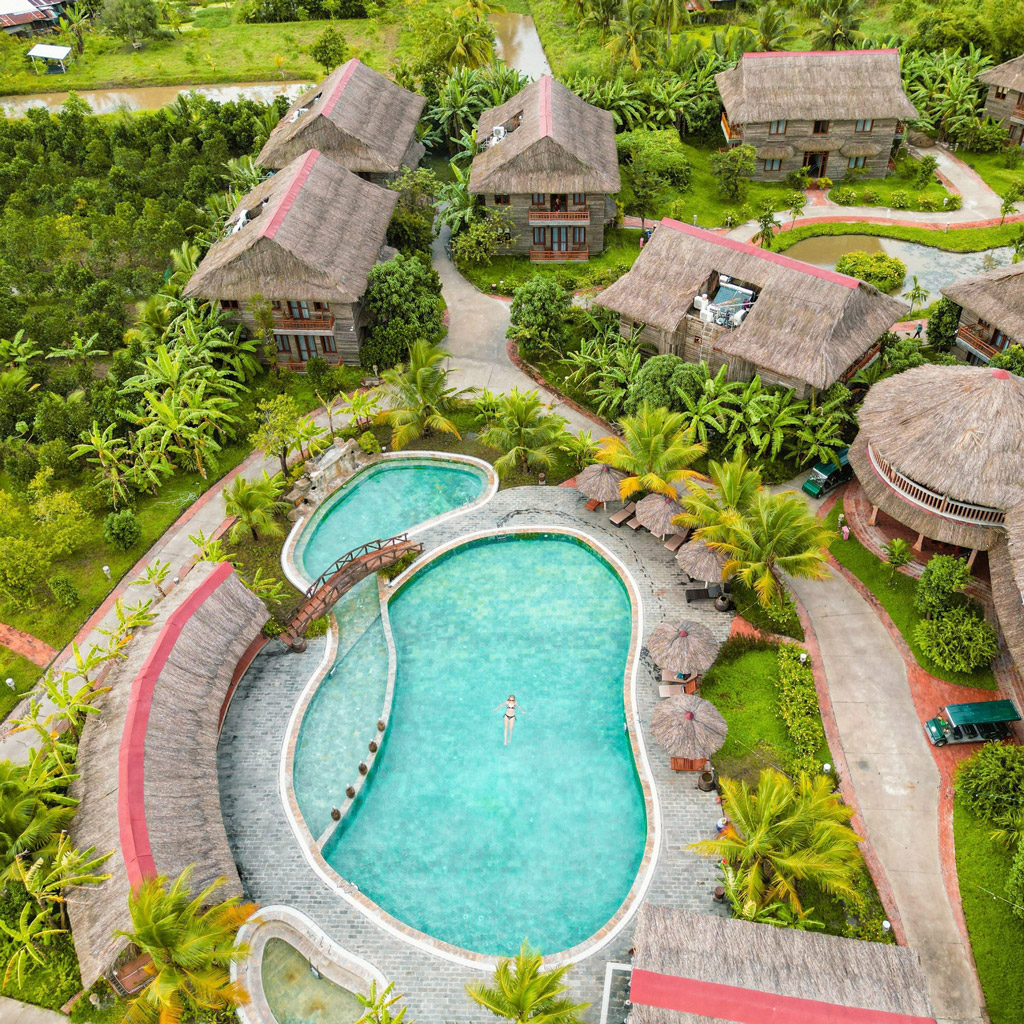 Surrounding the pool are coconut and banana trees, typical plants of the Mekong Delta. There are also sun loungers on the pool for guests to relax and sunbathe. This is an ideal location for those who love taking selfies or want to immerse themselves in the cool water to escape the summer heat.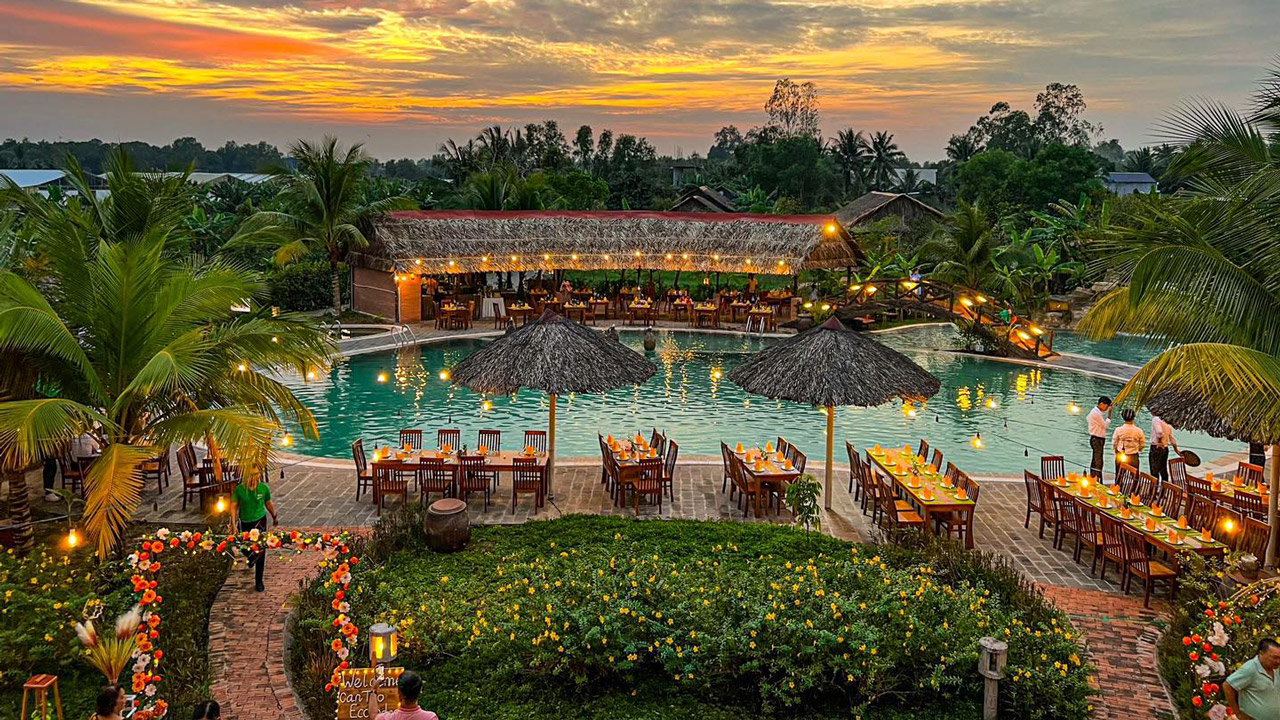 Premium spa services
The Can Tho Ecolodge Resort also features a spa system for guests to relax and rejuvenate their bodies. At the spa, guests will be advised and assisted by professionals to solve any issues they may have. By doing so, guests can understand themselves better, appreciate themselves more, and learn to take care of their bodies.
With various methods such as herbal baths, massages, steam baths, facial treatments, the spa treatments here will help guests relax and relieve any worries.
Restaurant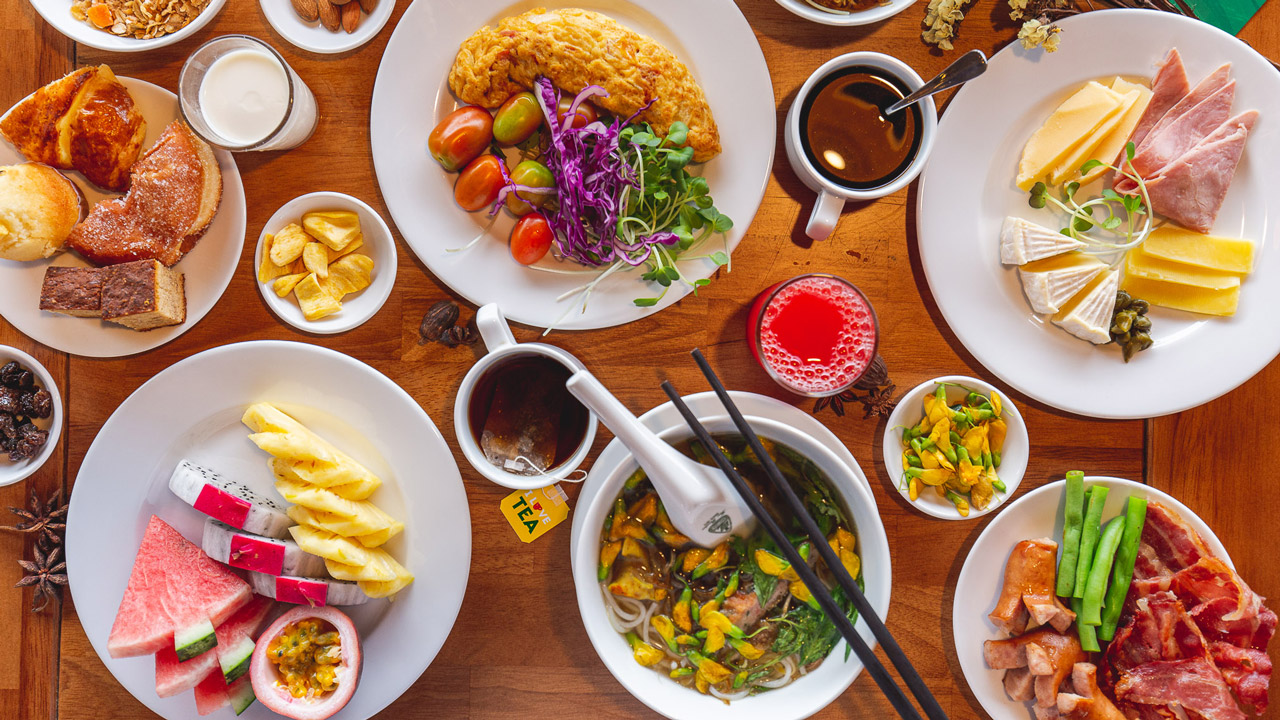 The restaurant of the Can Tho Ecolodge Resort is designed with natural materials such as wooden walls and ceilings. Despite its rustic appearance, the chandeliers and white patterned tile floor add a touch of elegance. Not only does it have a beautiful space, but the food served in the restaurant is also diverse and fresh.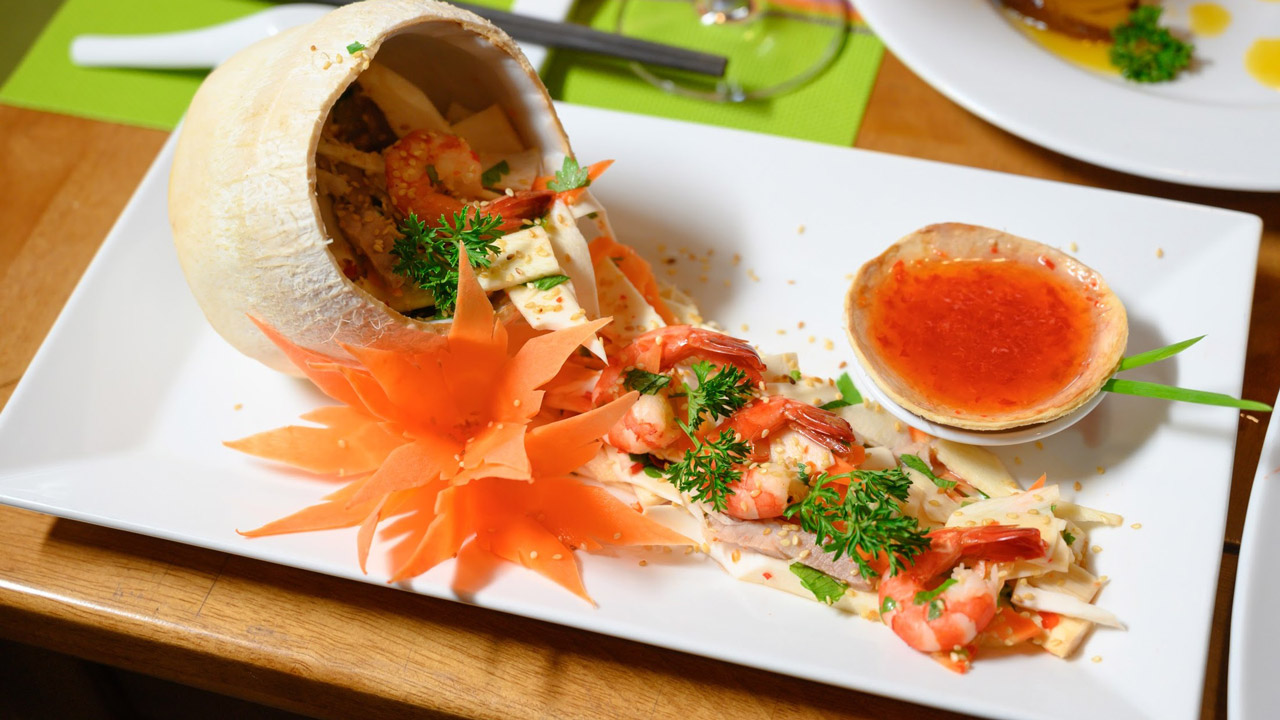 Here, diners can experience the rich flavors of the Mekong Delta or the sophisticated Western dishes prepared by experienced chefs.
Cooking class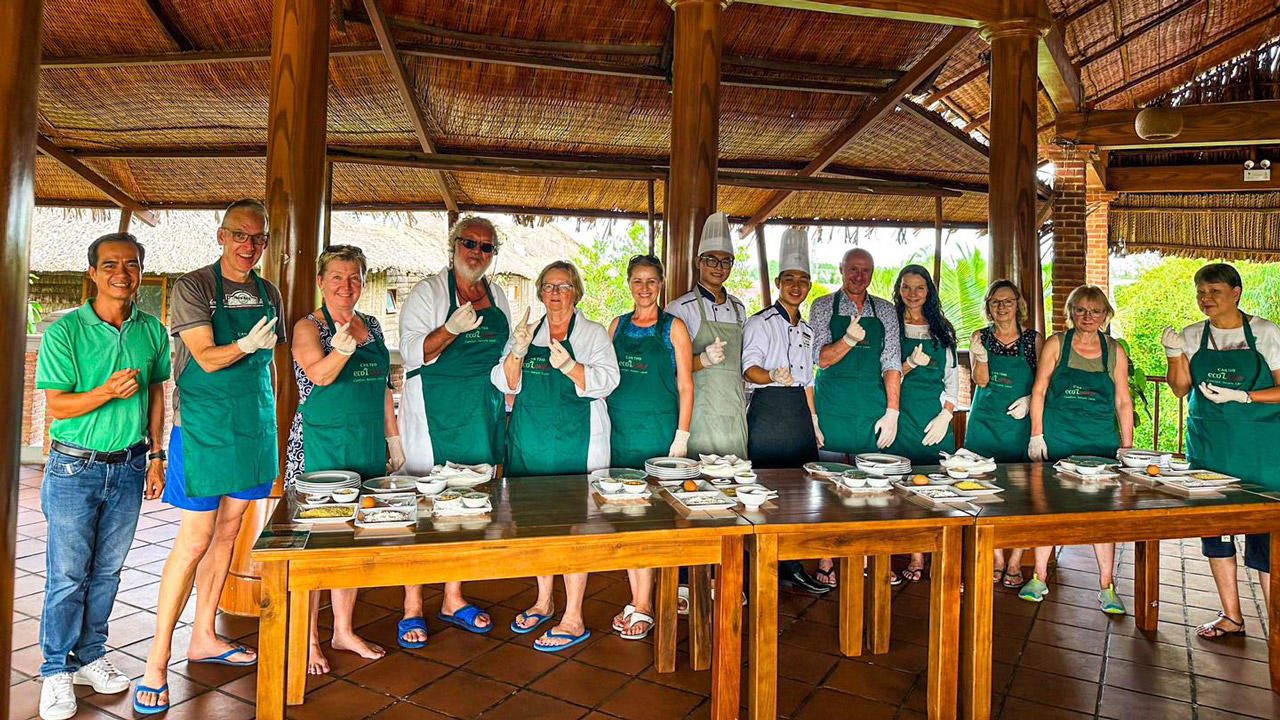 At Ecolodge, guests can also learn to cook dishes that feature the unique flavors of the Mekong Delta. The ingredients for the dishes are extremely fresh because they are only prepared right before the dish is ordered. Even more special, guests will get to experience activities such as fishing, crabbing, or shrimp trapping.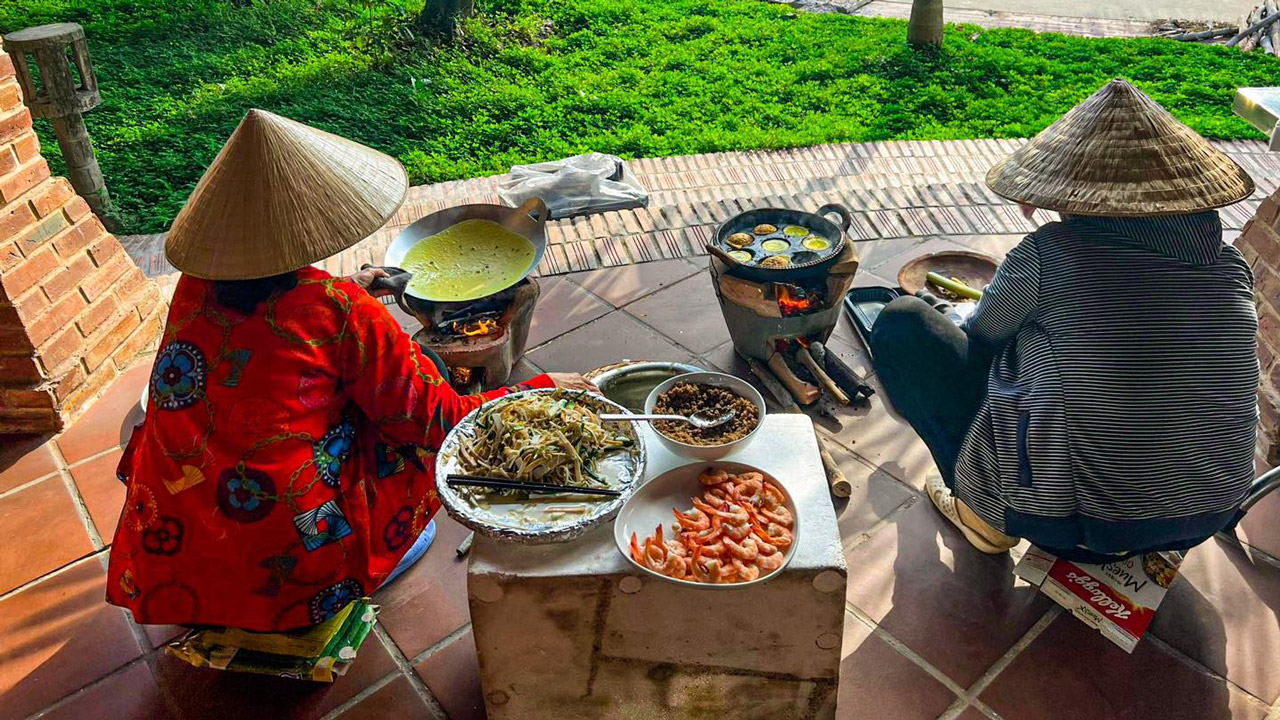 After preparing the ingredients, guests will be guided by chefs to make the typical Mekong Delta dishes. This will surely be an unforgettable experience for visitors.
Cultural activities and sightseeing tours
The Ecolodge in Can Tho is not just a place for relaxation and pampering, but also an opportunity for guests to learn about the local culture and heritage. The resort offers a variety of cultural activities such as traditional music performances, lantern-making workshops, and boat tours to explore the floating markets and villages along the Mekong River.
Guests can also take part in sightseeing tours to visit famous landmarks such as the Can Tho Bridge and the Binh Thuy ancient house.
Eco-friendly practices
As the name suggests, the Ecolodge in Can Tho is committed to sustainable and eco-friendly practices. The resort uses solar panels to generate electricity, recycles waste, and sources locally grown organic produce for their restaurants.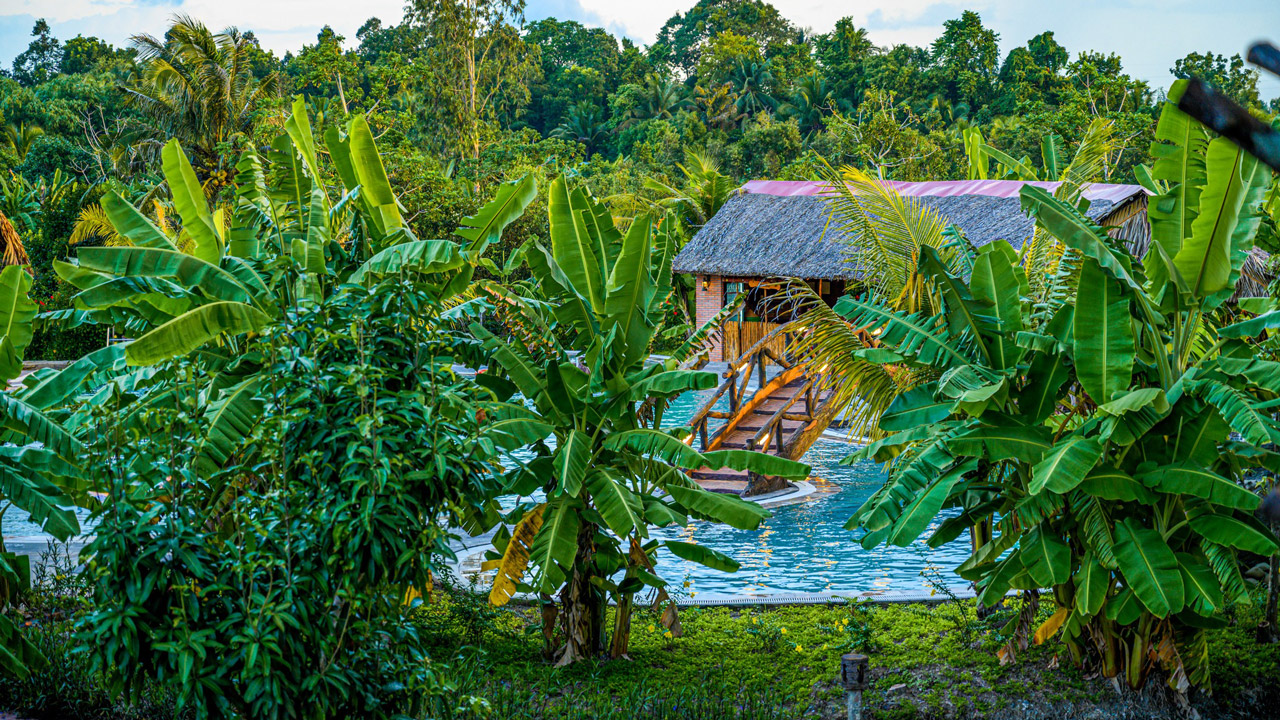 The resort also supports local communities by employing and training local staff, and partnering with local organizations to promote responsible tourism.
Overall, the Ecolodge in Can Tho is a unique and exceptional destination that offers guests a chance to relax, rejuvenate, and learn about the local culture and environment in a sustainable and responsible way.
Guest reviews of Can Tho Ecolodge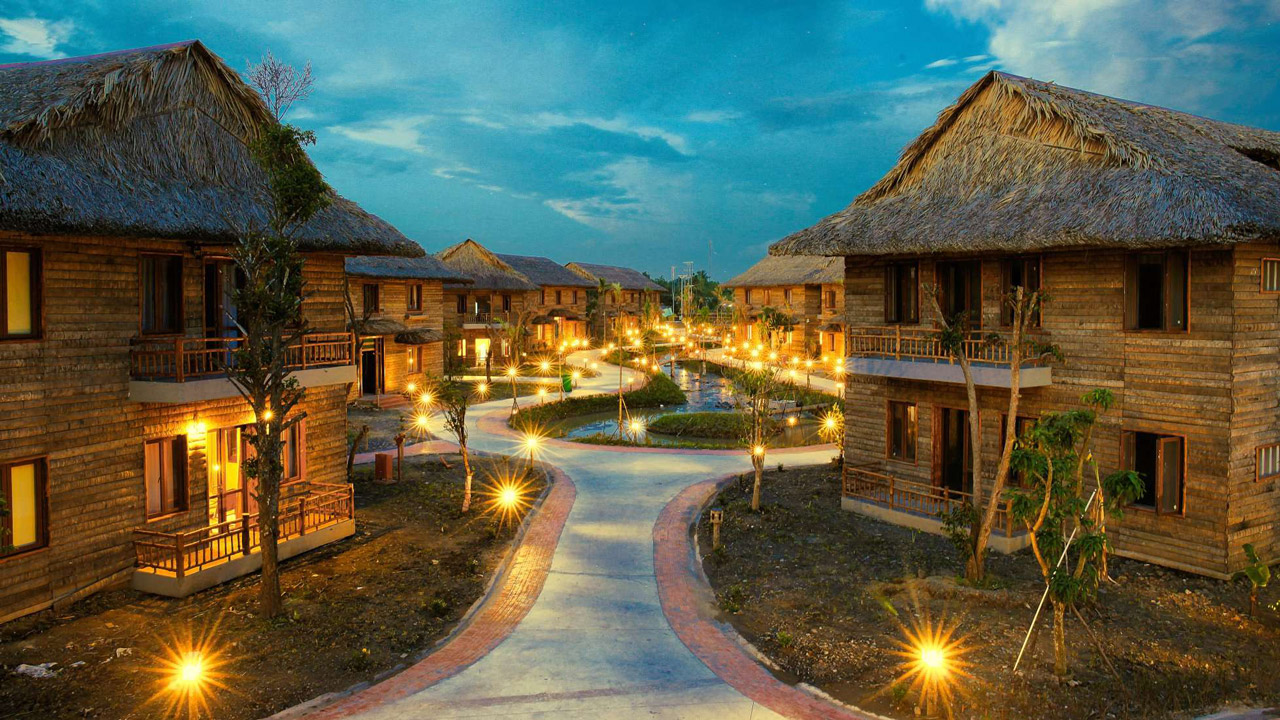 "Amazing experience! The Ecolodge is a beautiful and peaceful retreat in the Mekong Delta. The staff was incredibly friendly and helpful. Highly recommend!", David W. Source (TripAdvisor)
"Lovely place! The room was spacious and clean, and the food at the restaurant was delicious. The staff was attentive and kind. Would definitely come back!", Sarah L. Source (Booking.com)
"Great location and beautiful surroundings. The rooms were comfortable and well-equipped. The staff went above and beyond to make our stay memorable. Highly recommended.", Michael K. Source (Agoda)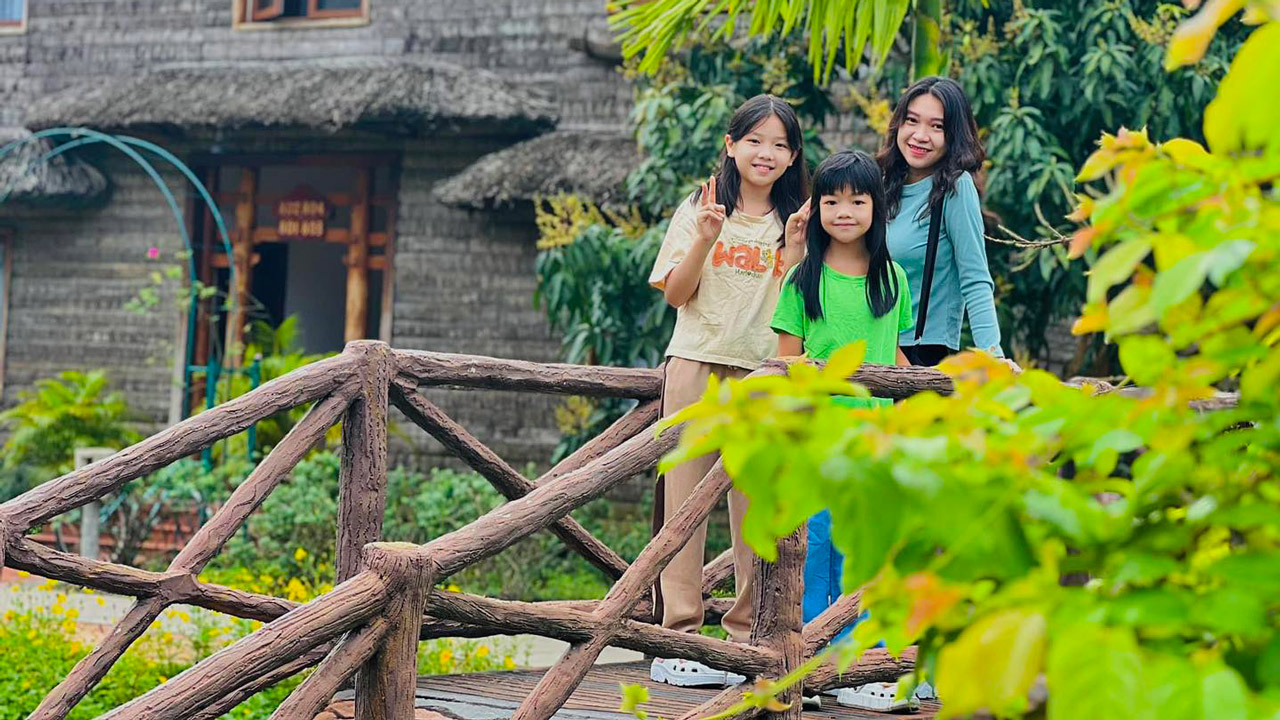 "We had a wonderful time at Can Tho Ecolodge. The scenery was breathtaking and the facilities were top-notch. The staff was very friendly and accommodating. Will definitely return!", Ana S. Source (Expedia)
"A hidden gem in the heart of the Delta. The Ecolodge is a perfect place to relax and unwind. The staff was exceptional and the food was delicious. Would recommend to anyone looking for a peaceful getaway.", John M. Source (Hotels.com)
Conclusion
Can Tho Ecolodge is a unique and sustainable accommodation option that offers guests a memorable experience in the heart of the Mekong Delta. From its eco-friendly accommodations to its authentic dining options and cultural experiences, the ecolodge provides guests with a truly immersive and sustainable getaway.
Check out more places to stay in Can Tho: Where to stay in Can Tho?
FAQs
How far is Can Tho Ecolodge from Can Tho city?
Can Tho Ecolodge is located a short distance from Can Tho city, in the rural village of Phong Dien.
What types of accommodation are available at Can Tho Ecolodge?
Can Tho Ecolodge offers eco-bungalows, treehouses, and stilt houses, all designed to be sustainable and eco-friendly.
What sustainability practices does Can Tho Ecolodge implement?
Can Tho Ecolodge generates its own electricity through solar panels and wind turbines, collects rainwater for use in the gardens, and supports local communities by sourcing food and materials from nearby villages.
What dining options are available at Can Tho Ecolodge?
Can Tho Ecolodge offers a restaurant that serves traditional Vietnamese cuisine made with fresh, locally sourced ingredients. The ecolodge also offers cooking classes and organic farming experiences.
What activities and experiences are available at Can Tho Ecolodge?
Can Tho Ecolodge offers boat tours of the Mekong Delta, cycling tours of nearby villages, visits to local markets and temples, as well as wellness experiences such as yoga classes and spa treatments.
Is there Wi-Fi available at Can Tho Ecolodge?
Yes, Can Tho Ecolodge offers Wi-Fi access to its guests.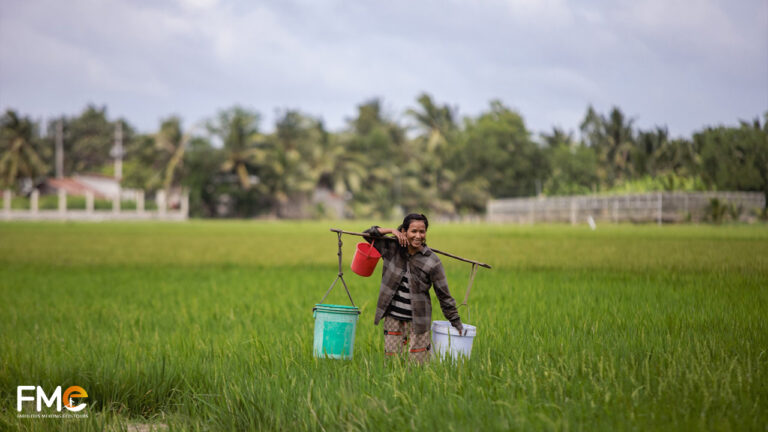 Images of the countryside in An Giang Vietnam, where honest farmers, rice fields, trees, cows, green rice-colored roads,... Explore photos now!
The Most Popular Tours offered by FME Travel