An Giang Travel Guide: Travel experience with local experts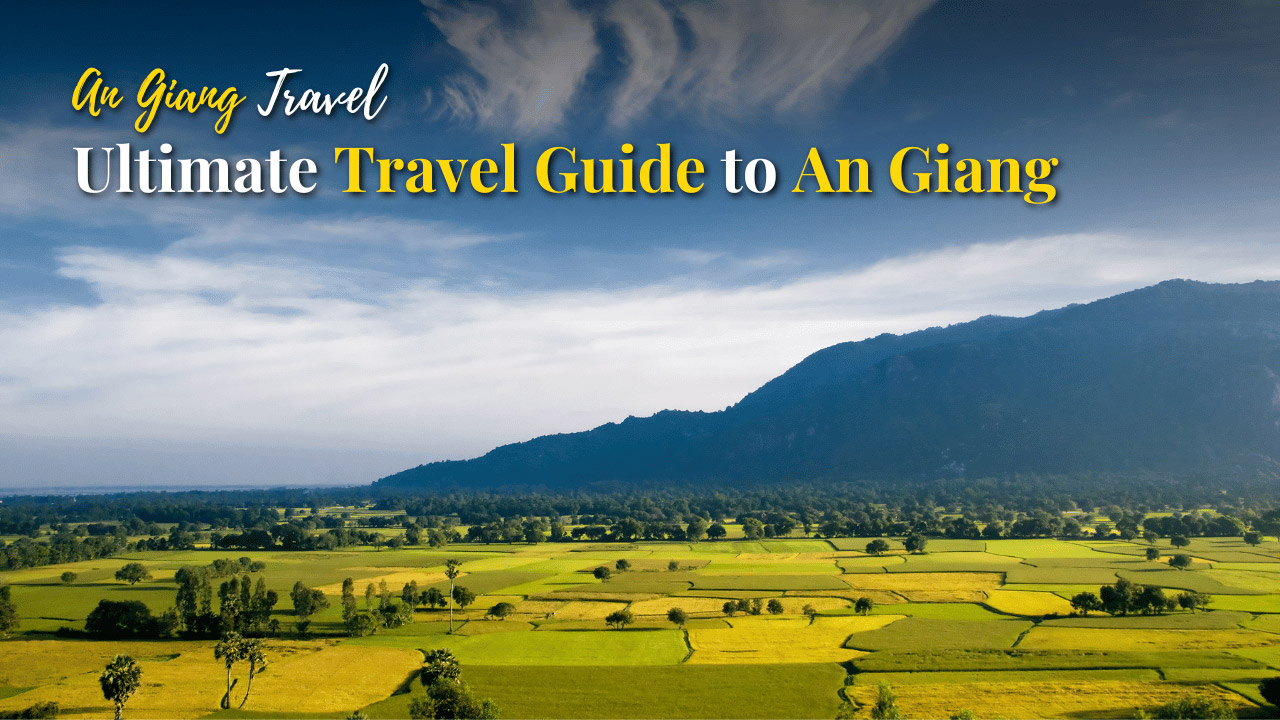 An Giang is famous for its breathtaking natural scenery, lively culture, and delectable cuisine. From the dynamic city of Long Xuyen to the serene hamlets of Chau Doc and Tra Su, An Giang offers a wide range of experiences for all types of travelers.
Whether you are seeking peaceful relaxation or an experienced vacation, An Giang has everything you need. In this guide, FME Travel will delve into the top attractions and activities in An Giang.
An Giang's location
An Giang Province, situated to the southwestern of the Mekong Delta, is bounded by the Tien and Hau rivers and shares a border of about 100km with Cambodia in the northwest. It is also adjacent to Dong Thap Province in the east, Can Tho City in the southeast, and Kien Giang Province in the southwest.
Google Maps: https://goo.gl/maps/8Z16QCc7WeZqquTk9
How to get to An Giang?
An Giang is accessible by both air and land transportation.
By Air
At present, An Giang province does not have an airport, which means that to reach the province by air, visitors would need to fly to an airport located in a nearby city and then take a land-based transportation option to reach An Giang.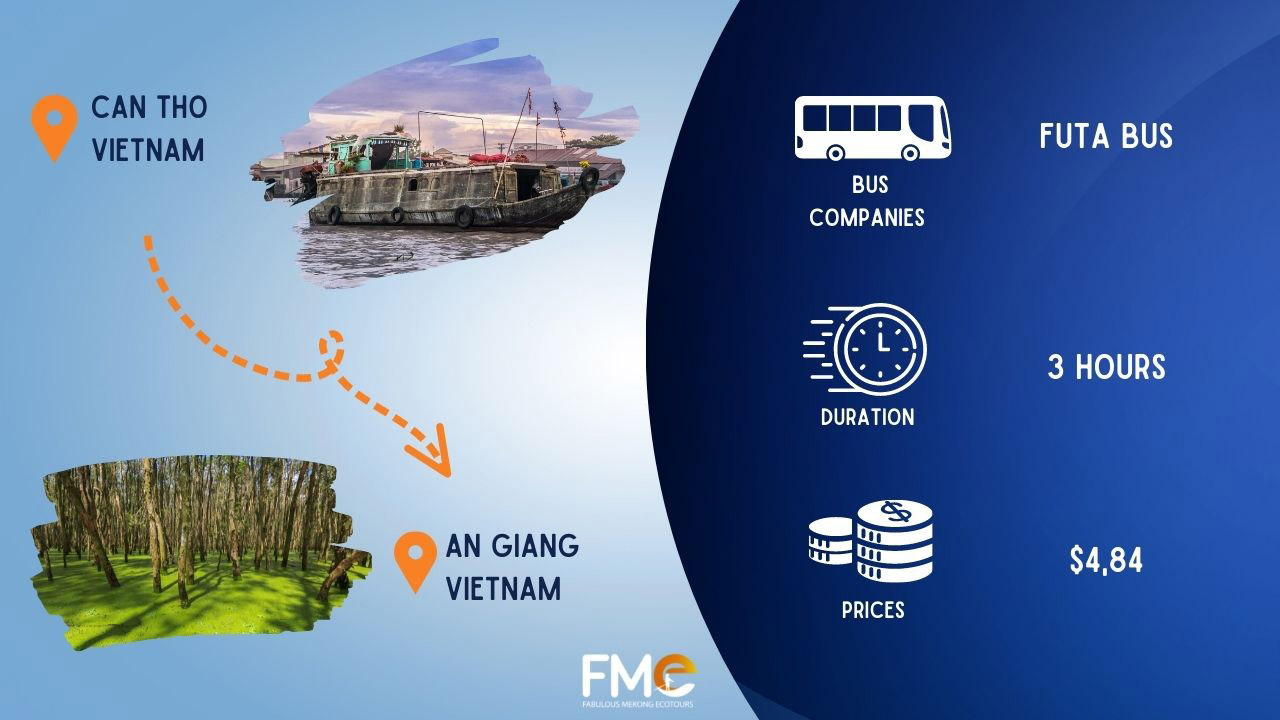 The nearest airport to An Giang is the Can Tho International Airport, located about 110 kilometers from An Giang. The airport serves several domestic destinations, including Hanoi and Ho Chi Minh City. From the airport, visitors can take a taxi or bus to An Giang.
You can learn more about other transportation to Can Tho here: How to get to Can Tho.
By Land
An Giang is connected to several major cities in Vietnam by a network of highways and bus routes. An Giang is located about 187 kilometers from Ho Chi Minh City. Travelers can take a bus or private car to An Giang from Ho Chi Minh City. It takes around 4 hours to travel between the two cities.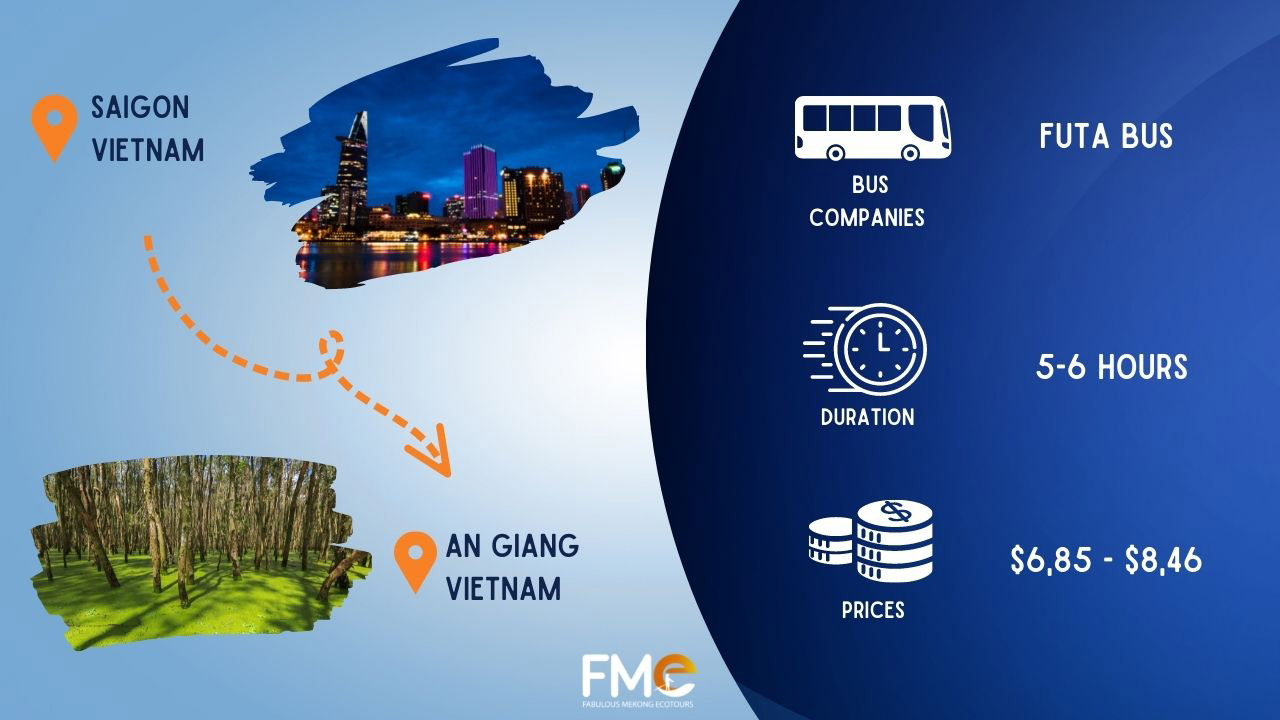 More detail: https://fme.travel/how-to-get-to-an-giang/
Top things to do in An Giang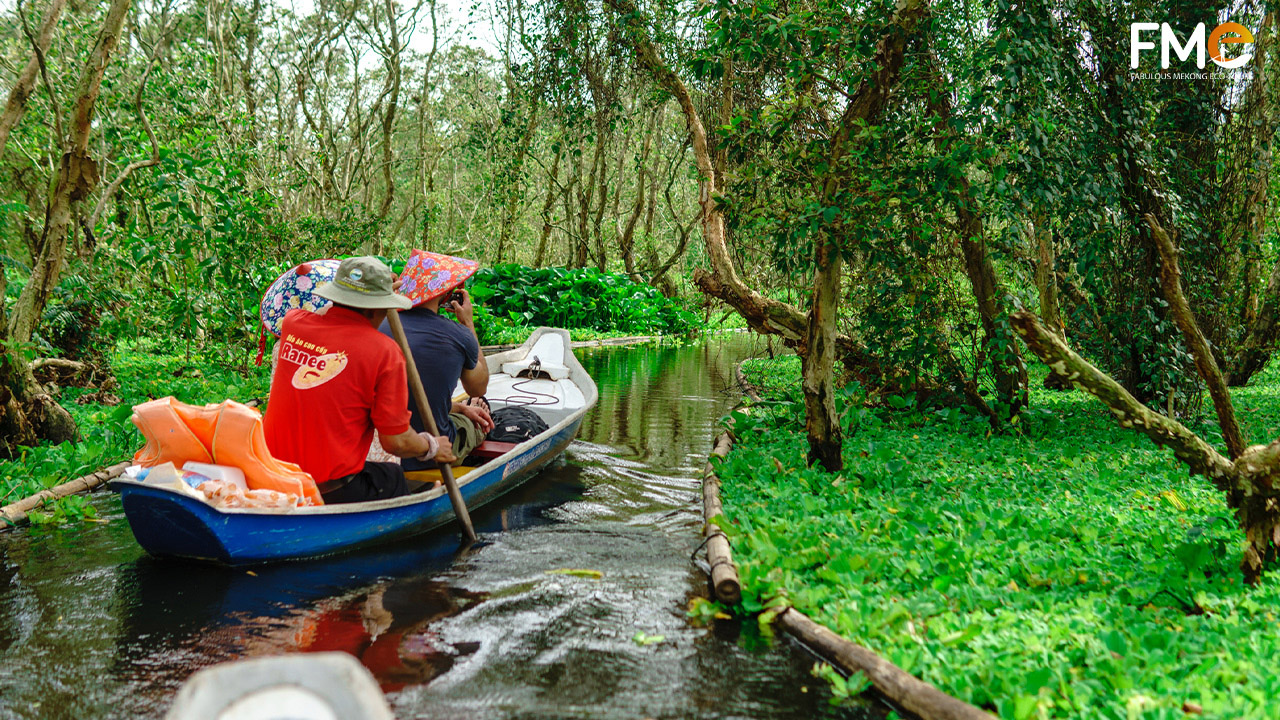 Tra Su cajuput forest is a big forest about 20 kilometers south of Chau Doc City. It covers 850 hectares and is on the west side of the Hau River. Most of the trees there is melaleuca, and there are also rare and special plants and animals.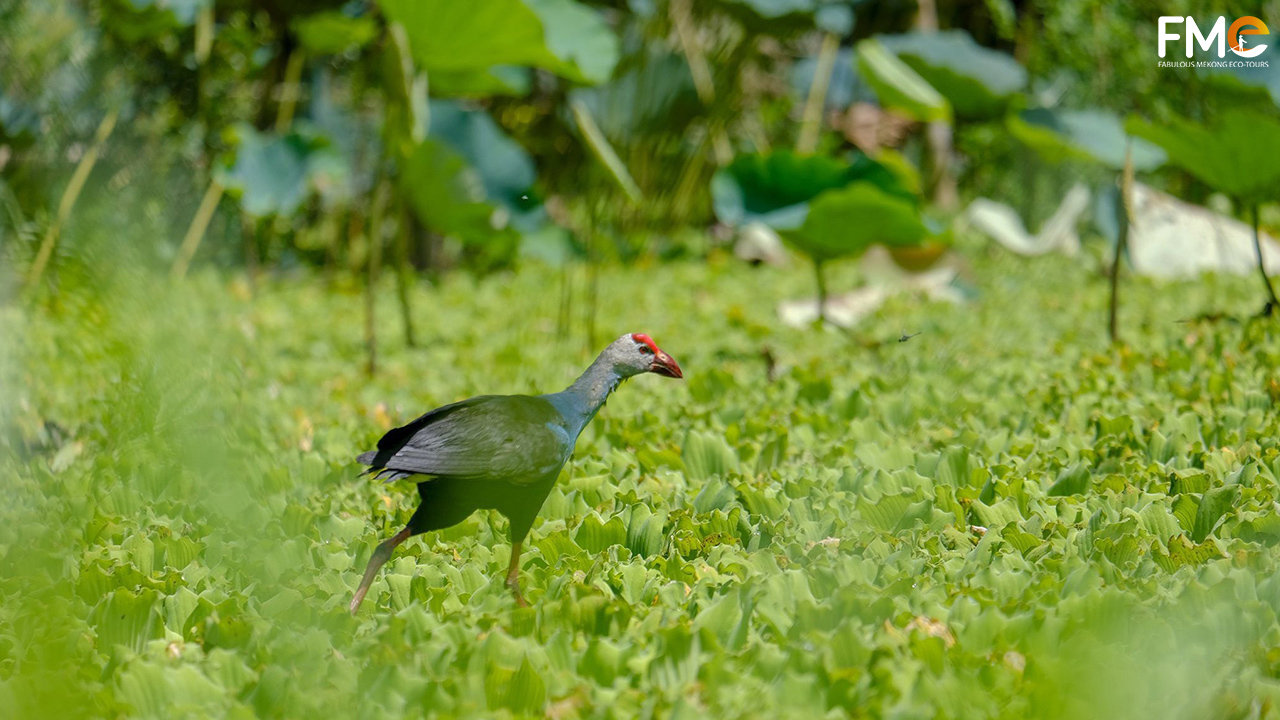 When you visit Tra Su forest, you will see the lush greenery of the melaleuca trees and the tranquil lake that surrounds it. Besides, you will have an opportunity to go through the forest by boat and immerse yourself in nature. It's a unique and beautiful experience that you won't forget.
2. Chau Doc floating village
Chau Doc floating village was formed in the 60s of the last century, gathering households living on the river and practicing freshwater fish farming.
Coming to Chau Doc floating village, you will be able to see unique floating houses on the river. The house here has a little difference from ordinary houses. Its bottom has a 5m deep bottom made of star wood, surrounded by stainless steel mesh to make a fish tank.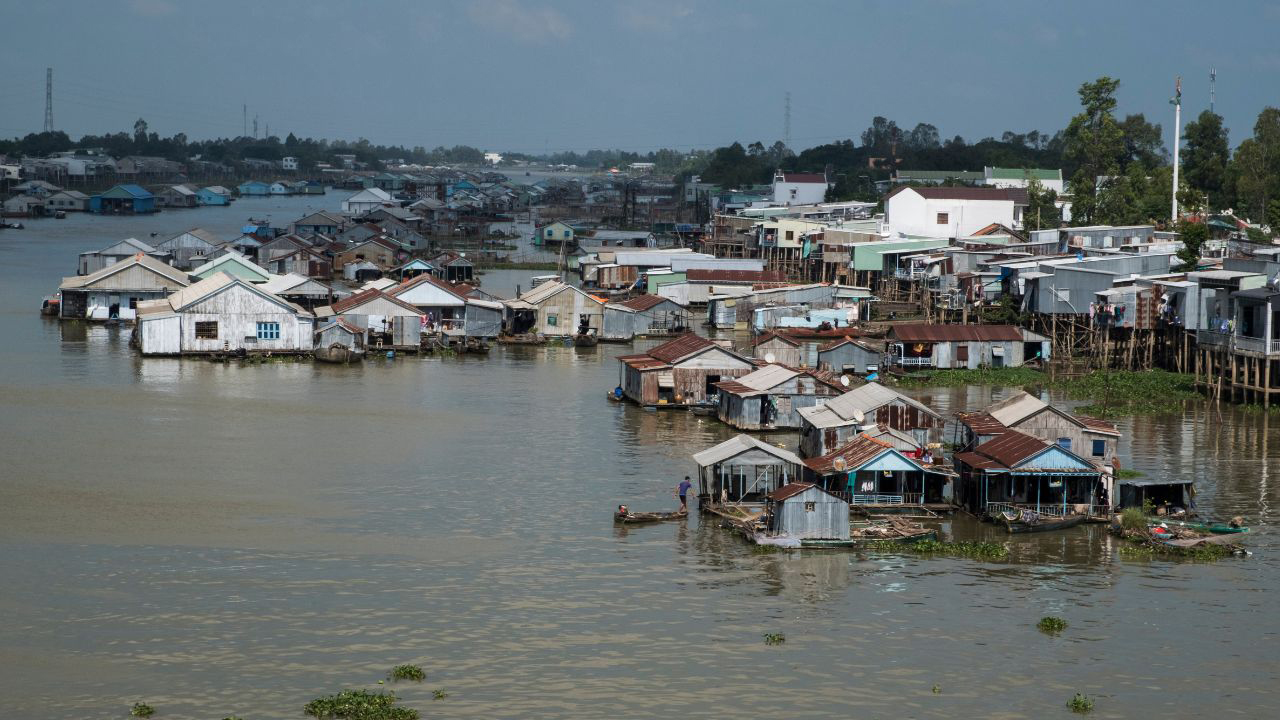 When visiting this place, you will be introduced by the locals about the process of raising fish, telling stories of ups and downs when staying with the profession and being explained why although it no longer brings the profits are as great as before, but they still live by their profession.
Besides, coming to Chau Doc floating village, you can also feed the fish yourself. Hundreds of healthy fish, struggling, squirming, competing for bait to create a very unique experience.
3. Oc Eo relic site
Oc Eo relic site is situated in the Ba The mountain area of Thoai Son district in An Giang province. The relic area encompasses a vast expanse of over 4,500 hectares and contains substantial material evidence depicting a prosperous era of unique cultural practices of the inhabitants in the region.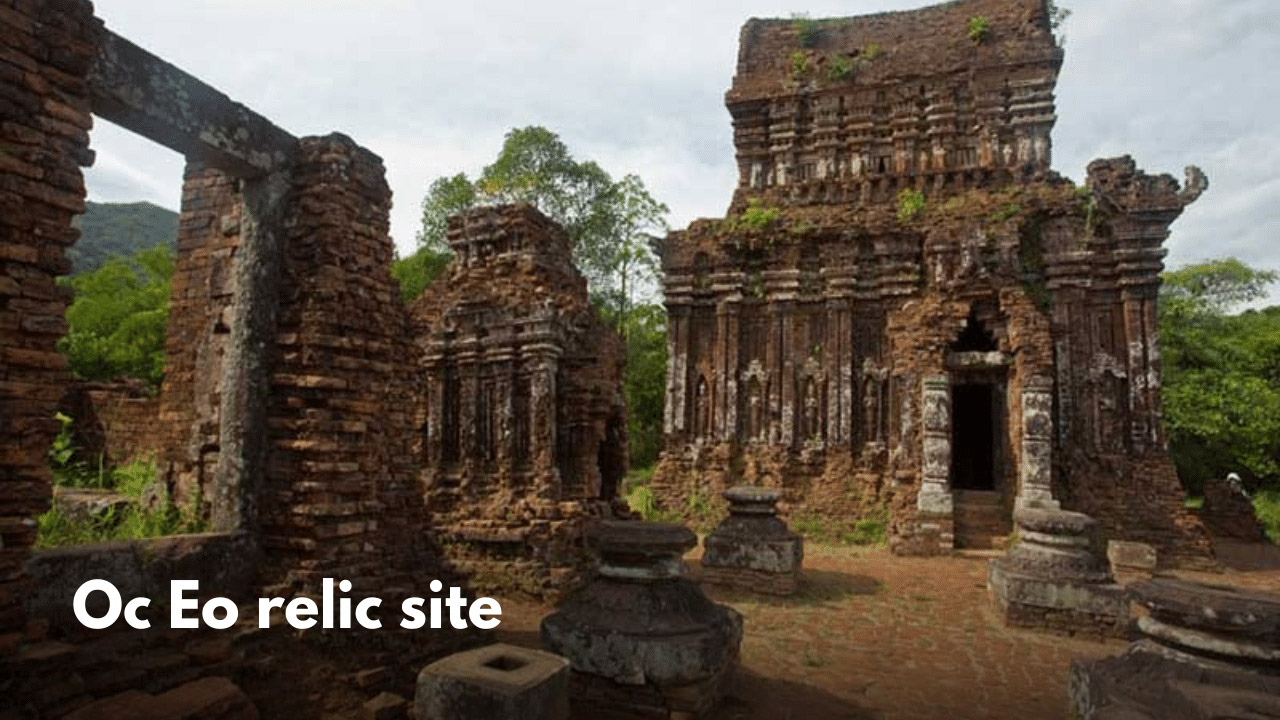 It is a renowned and ancient monument in the region that interests many archaeologists and collectors for research purposes. The site also fascinates numerous visitors who come to learn about the remnants and traces of a prosperous period in the history of An Giang and Mekong Delta.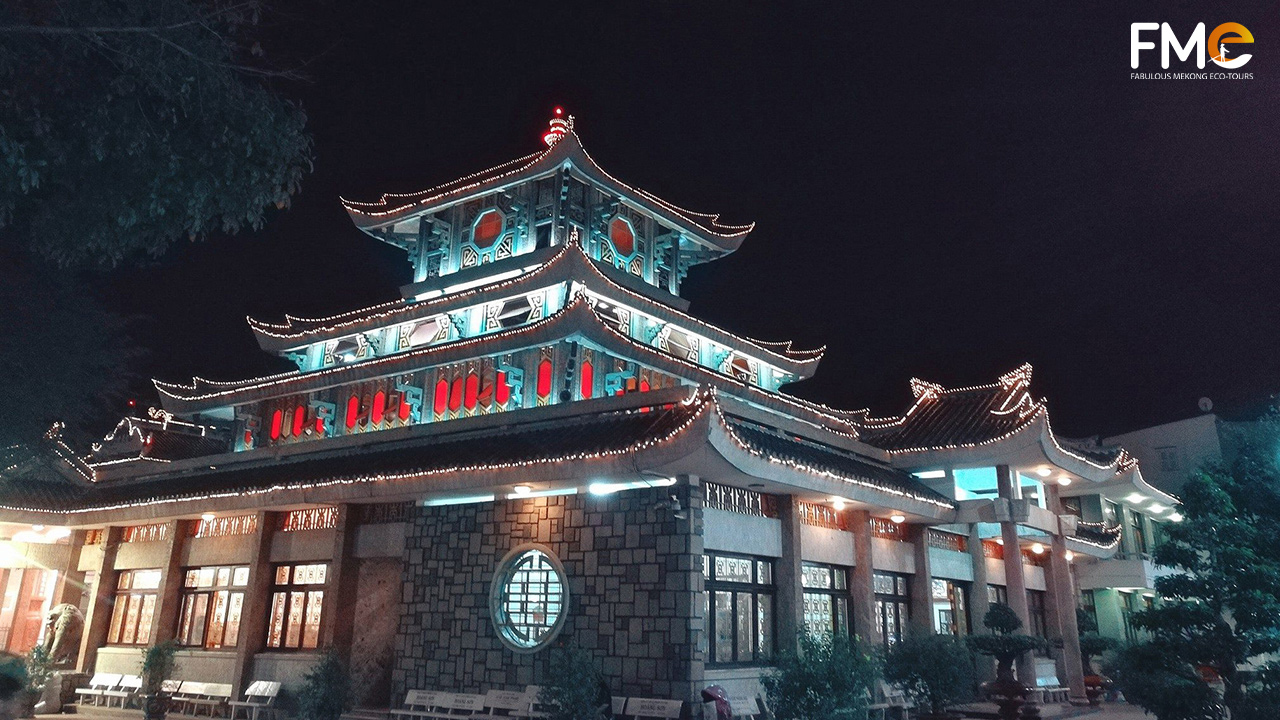 Holy Mother Temple is situated at the foot of Sam Mountain and is designed with an exquisite lotus-shaped tower, three-tiered roofs, green tiles, and intricate artistic patterns.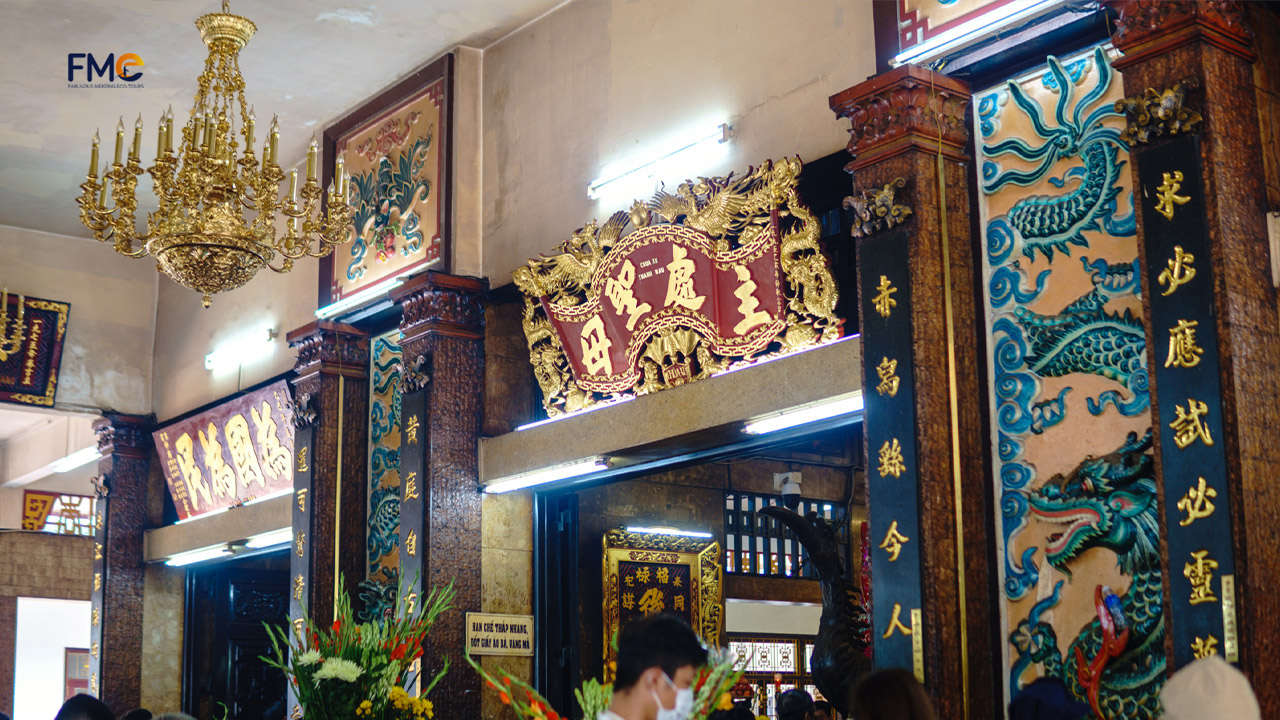 People from all over the country come to the temple for pilgrimage and worship. Every year, from the 23rd to the 27th of the lunar calendar, the local people hold the Via Ba festival to honor and pray for the blessings of their helpers who bring nice weather.
5. Ta Pa Paddy Field
If you plan to visit An Giang Province, don't miss the chance to see the stunning Ta Pa paddy field, which is a truly beautiful attraction. The scenic beauty of the field will captivate your heart and make your visit well worth it.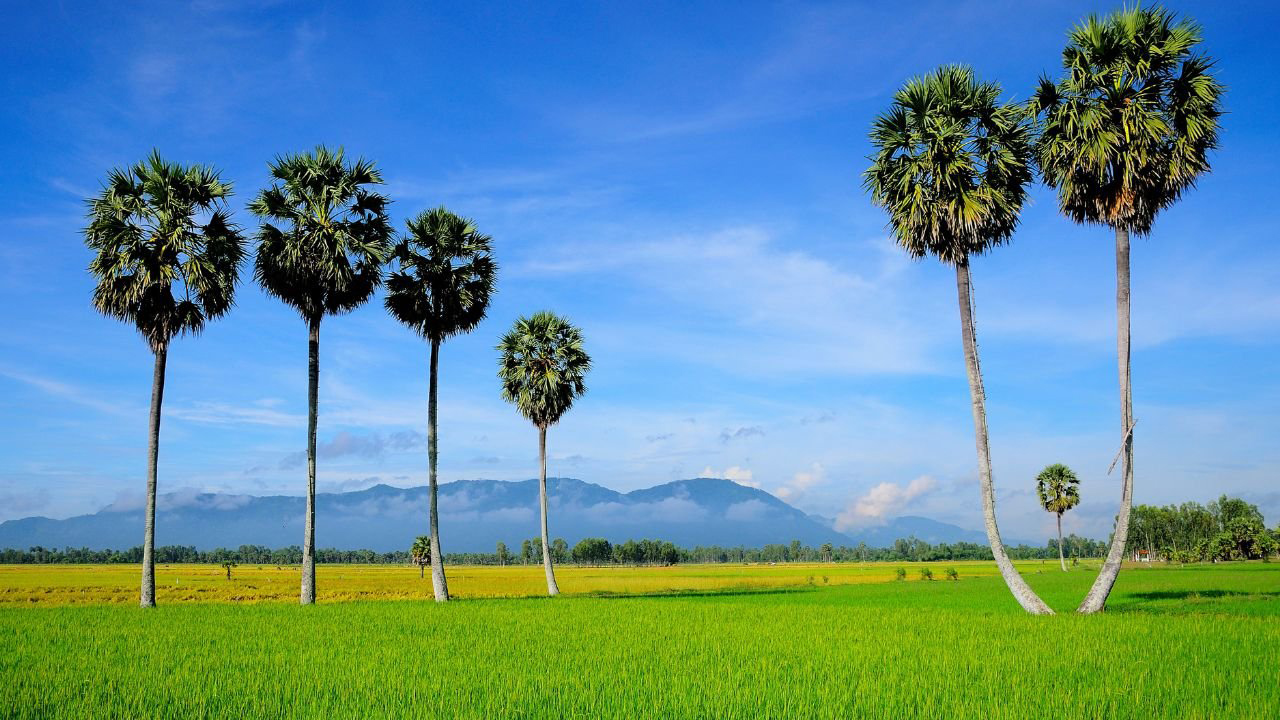 During the floating season, the field becomes a large carpet of green rice fields with rows of notes, resembling an immense green carpet from above. In the season of ripe rice, the field is covered in a fluttering layer of yellow, creating a wave-like effect that is a sight to behold.
6. Masjid Al Ehsan Mosque An Giang
Masjid Al Ehsan Mosque is located in Cham Village in Da Phuoc Commune, An Phu District, An Giang Province in Vietnam. It was built in 1937.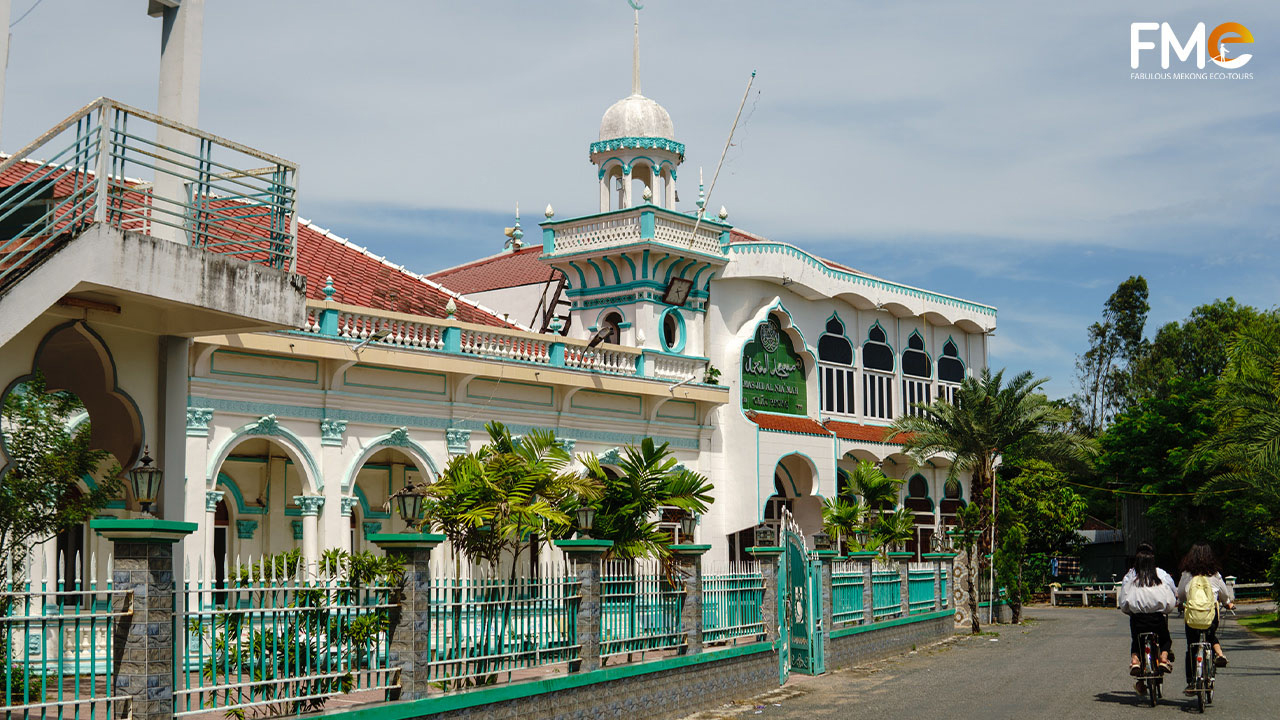 Masjid Al Ehsan Mosque has an architecture very similar to mosques in the Middle East and in Dubai. The road wall is shaped like an onion with a wide bottom and a rounded roof, with a top apex. At the top of the citadel, there is a crescent symbol and a star symbol – the typical symbols of mosques.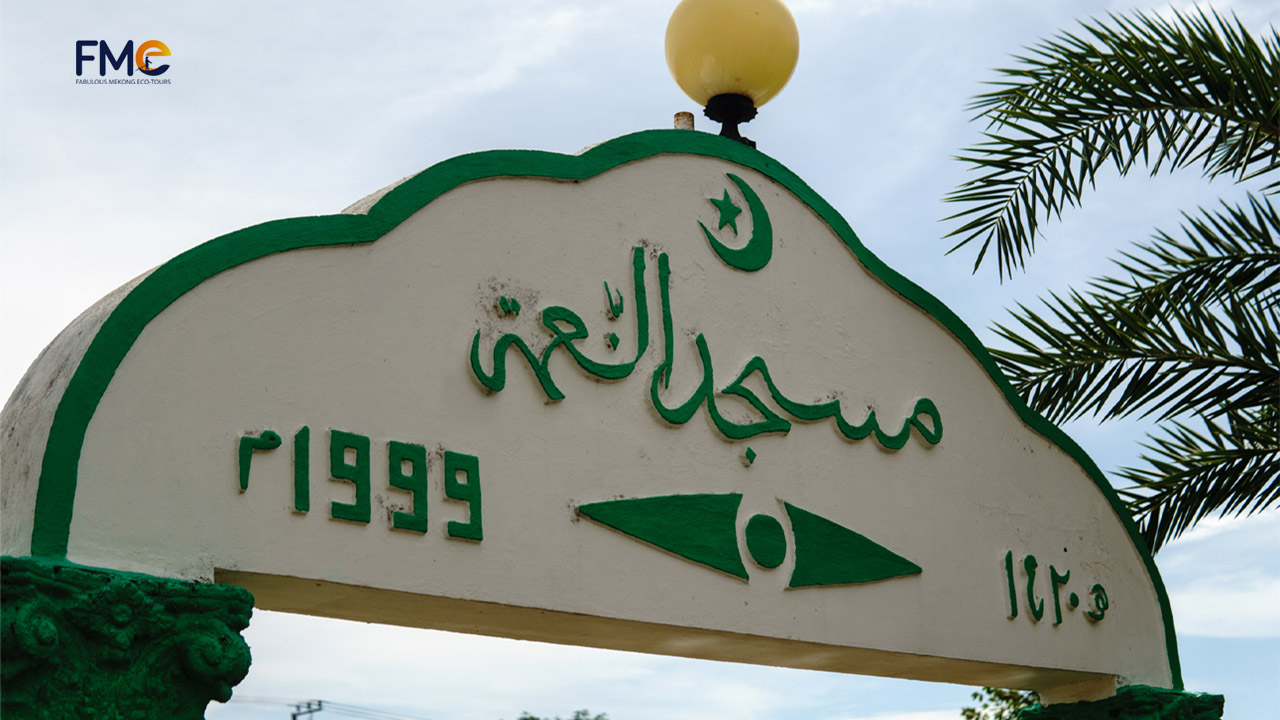 The Cham people are an ethnic minority group in Vietnam who are predominantly Muslim. The mosque is one of the few places where the Cham people can come together to practice their religion and celebrate their culture. Visiting this mosque, you will have a chance to learn about its history, architecture and its importance to the Cham community in An Giang.
When exploring the enchanting landscapes of An Giang, don't overlook Cham Chau Giang Village, an essential stop for an immersive cultural experience. This village is a unique blend of traditional silk weaving, stilt houses, and Islamic faith, making it a preferred source of inspiration for artists.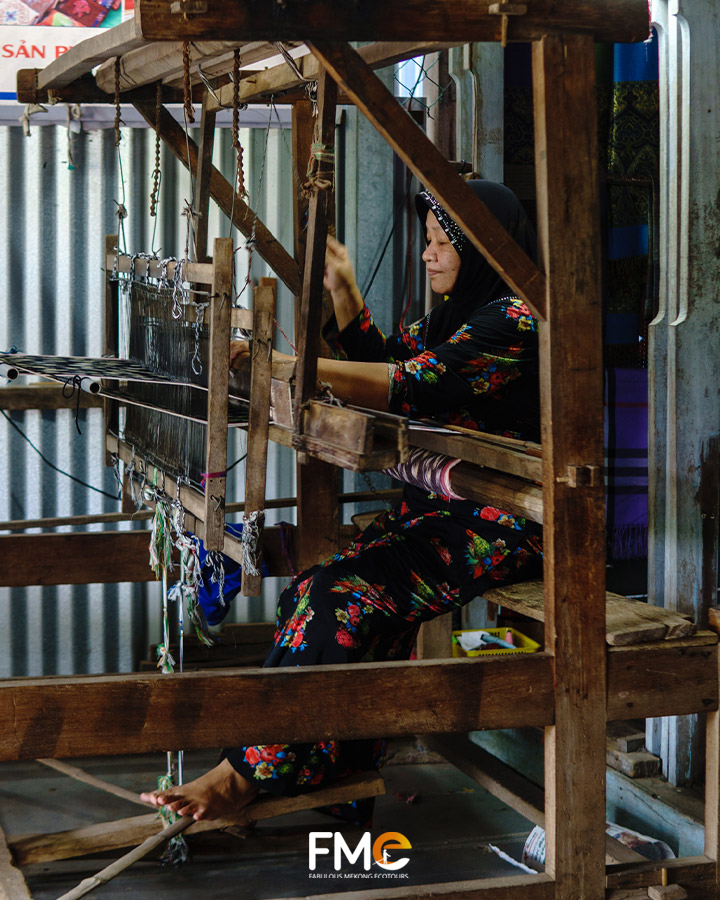 A Glimpse into Cham Chau Giang Village
This village, nestled in the tranquil Mekong Delta region, offers warm hospitality and a predominant Islamic faith. The Mubarak mosque, a national heritage site, features remarkable architecture, including a distinctive round tower adorned with a crescent moon and star.
The Cham community celebrates significant Islamic events and invites you to witness their daily life, weaving traditions, and exquisite handmade jewelry.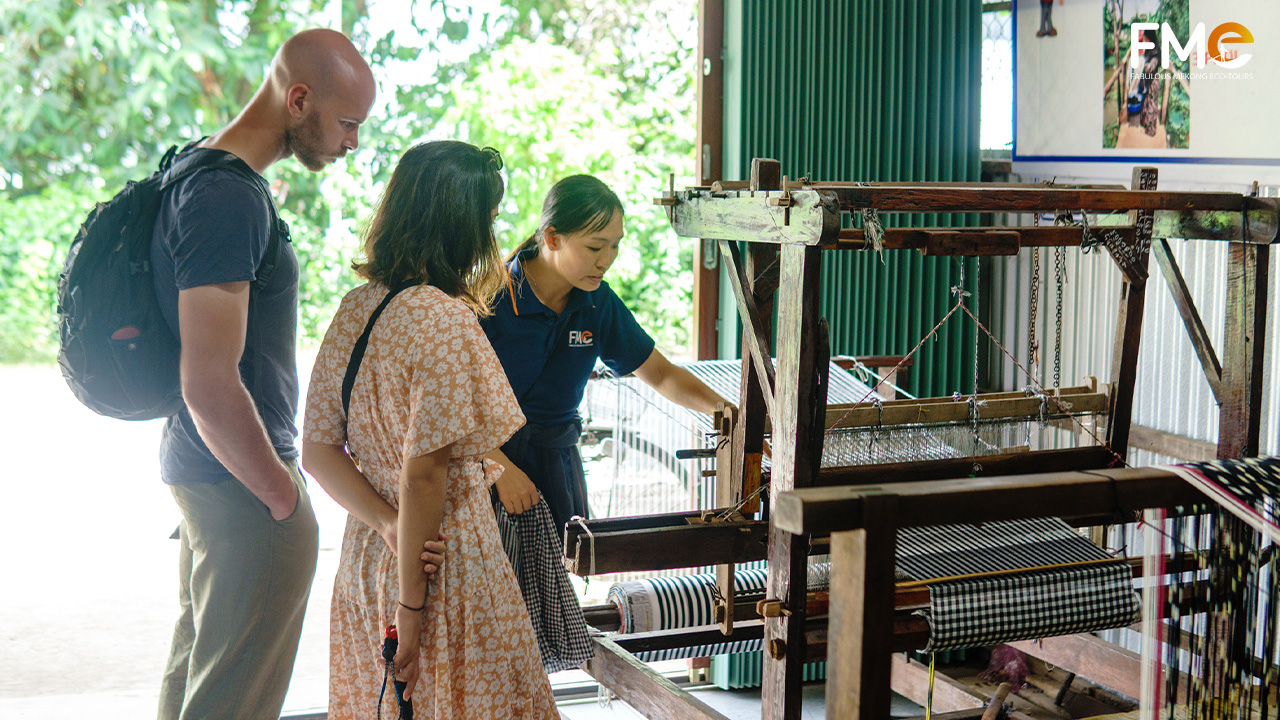 Stilt Houses and Cultural Etiquette
What sets Cham Chau Giang Village apart are its centuries-old stilt houses. These spacious, airy structures, raised high off the ground, offer insights into the cultural heritage of the Cham community. When visiting, be respectful of local customs, honor the designated areas within homes, and explore the unique patterns of Cham silk weaving.
Immerse yourself in the rich culture and traditions of Cham Chau Giang Village for an unforgettable experience in An Giang.
Book an An Giang tour to fully explore An Giang: An Giang full day tour.
What to eat in An Giang?
Bun Ca Tan Chau va Chau Doc (Tan Chau & Chau Doc Fish Noodle Soup)
If you're visiting An Giang, you simply can't miss out on Tan Chau & Chau Doc Fish Noodle Soup.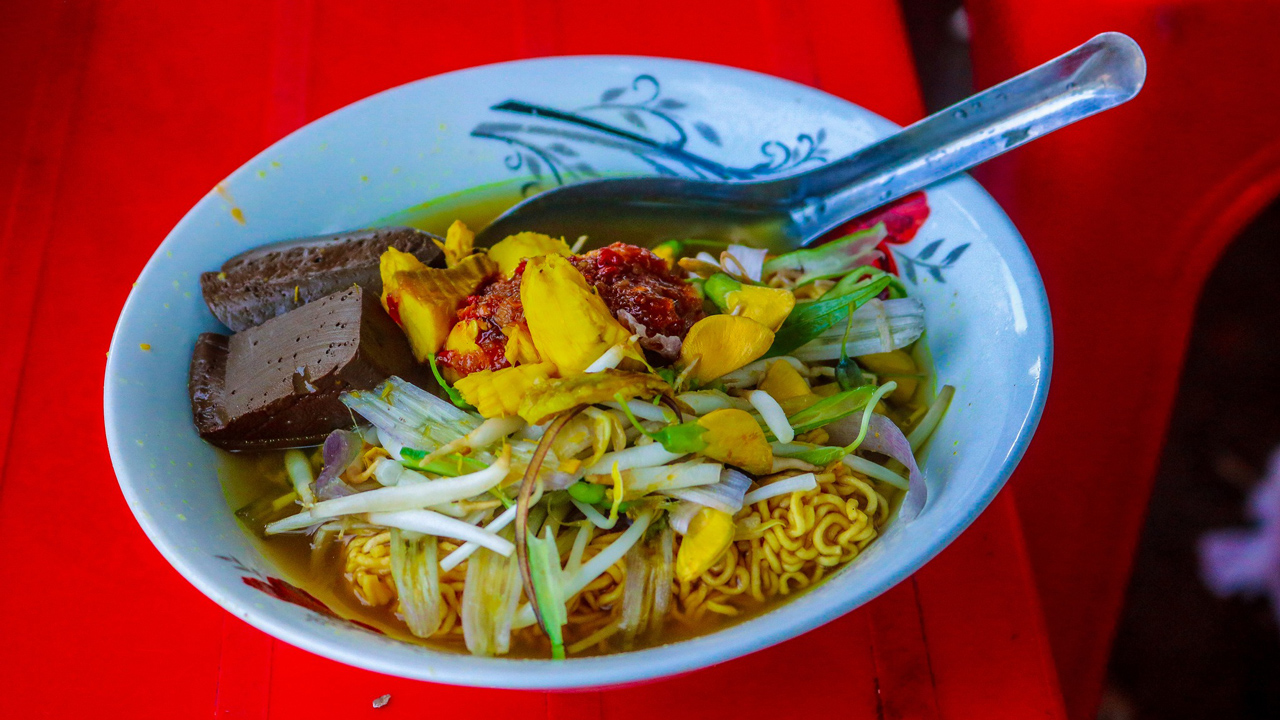 The dish is known for its sweet broth, which owes its yellow color and enticing aroma to the use of golden turmeric to marinate the fish. A delicious fish noodle dish that is sure to tantalize your taste buds.
Read more about Tan Chau Noodle Soup Emagazine: Bun Ca Tan Chau.
Com Tam Long Xuyen (Long Xuyen Broken Rice)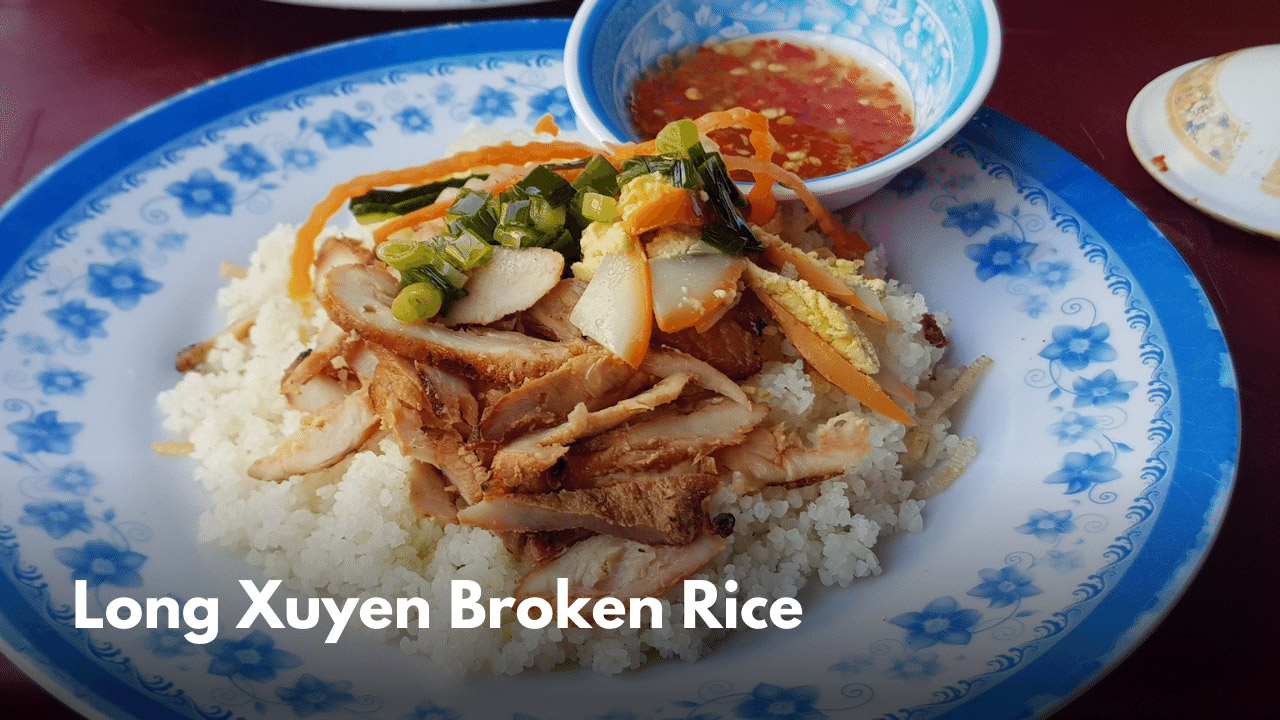 Long Xuyen Broken Rice is a Vietnamese dish prepared from broken rice grains. It is a specialty of An Giang province's Long Xuyen city.
Typically, the dish is accompanied by grilled pork chops, shredded pork skin, steamed egg meatloaf, and pickled vegetables.This dish is also served with scallion oil and fish sauce.
Com Tam Long Xuyen is a delectable dish with a distinct flavor. The grilled pork chop is flavorful and slightly sweet, while the broken rice grains are delicate and fluffy. The steamed egg meatloaf is tender and savory, with a tart crunch from the pickled carrots. The scallion oil and fish sauce bring a depth of flavor to the dish that links everything together. If you haven't tried it yet, you should definitely try it!
Lau Mam (Fermented Fish Hot Pot)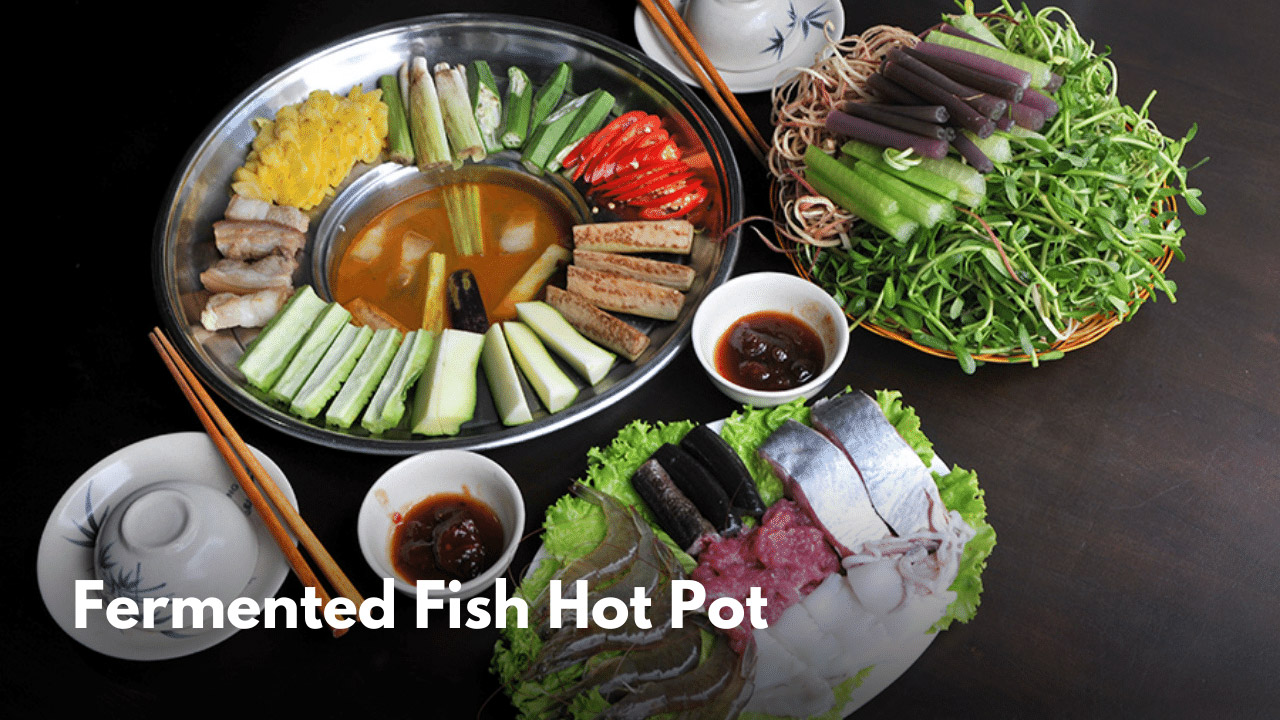 Fermented fish hot pot is a typical Vietnamese hot pot meal from An Giang province.
Mam is a fermented fish that is popular in Vietnamese cuisine. Fish is fermented with salt and water to make it. Mam has a distinct, salty flavor and is used in many Vietnamese dishes as a condiment or ingredient, especially on making fish hot pot.
This hot pot's broth is made from fermented pastes such mam sac, mam linh, and mam tren, which are often sweet and salty. This is a famous An Giang's local dish known for its distinct flavor. This is a well-known Mekong Delta cuisine that you must try!
Tri Ton Beef Porridge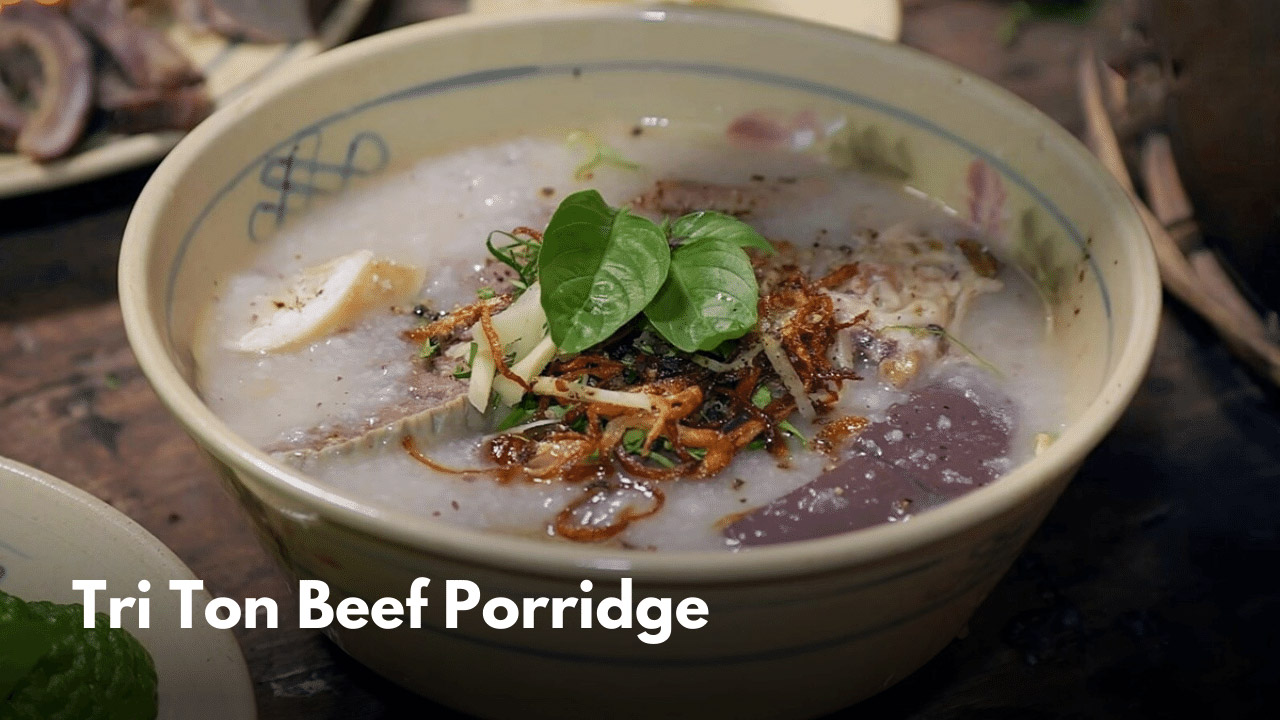 In Tri Ton district of An Giang province, you'll find a comforting, healthy, and flavorful dish in the form of beef porridge.
The dish is made using beef blood and organs, and the perfect combination of salty and slightly sour broth, tender lean beef slices, melting-in-the-mouth blood pudding, and crunchy beef organs make it truly special.
Banh Bo Thot Not (Palm Sugar Honeycomb Cake)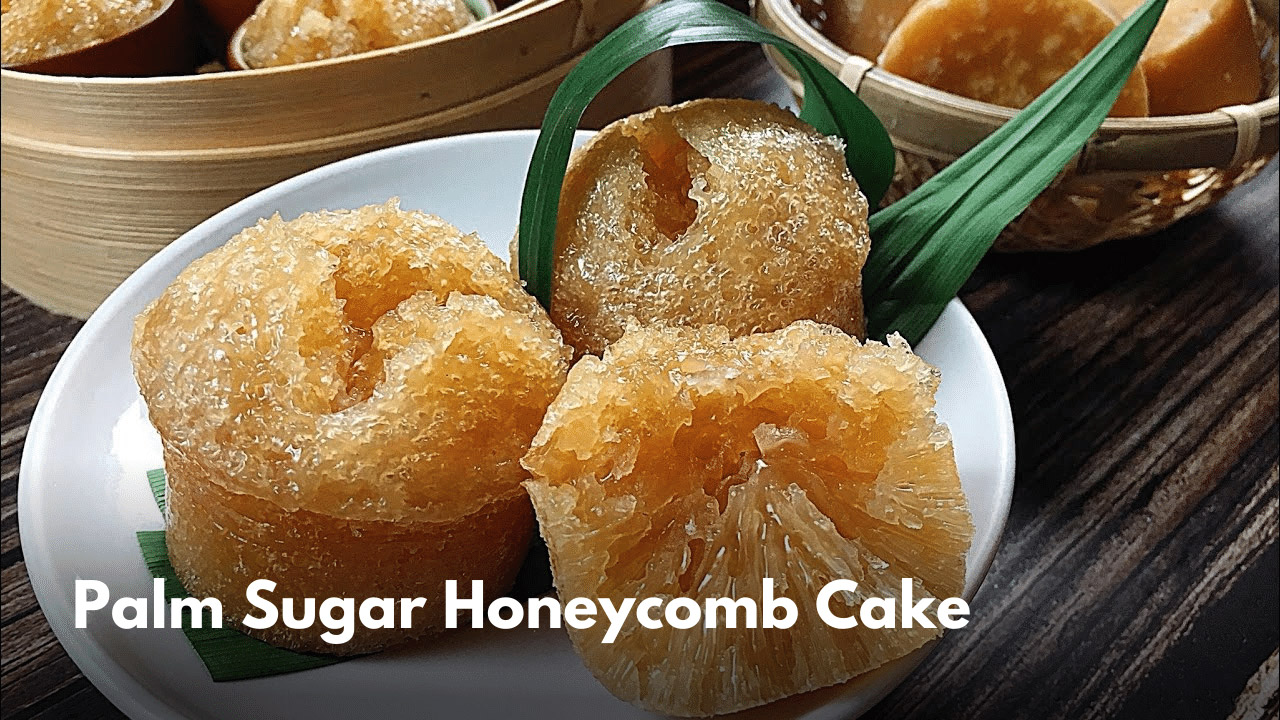 Made with palm sugar and baked on medium heat, honeycomb cake has a golden, flexible shell and an unmistakably sweet flavor. Some places even top the cake with finely chopped coconut rice to create an even more delicious and attractive taste.
Thot Not Toddy Palm Drink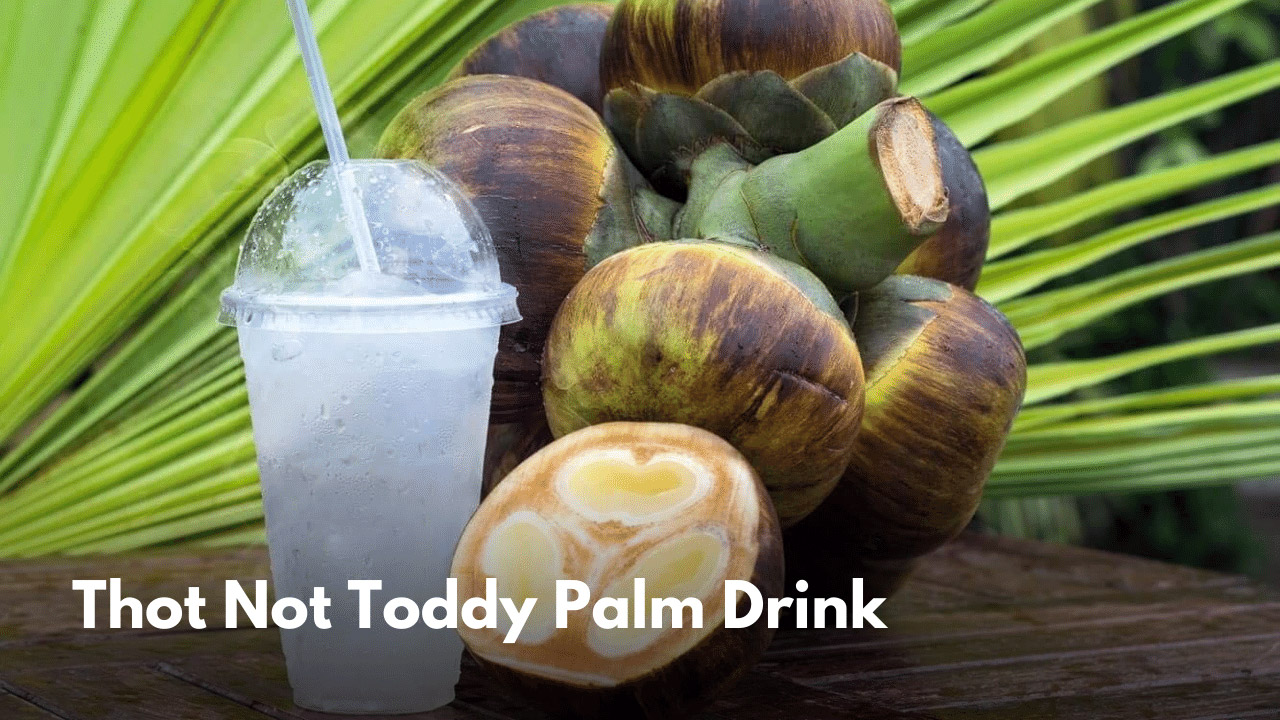 Thot not is a unique specialty of the Mekong Delta region in Vietnam and An Giang in particular. It is made from the sap of the toddy palm tree and has a sweet, refreshing taste.
Thot not drink is a juice made from the sap of the toddy palm tree. Its juice is then mixed with jelly seeds and ice to create an exotic and refreshing drink.
Best time to travel to An Giang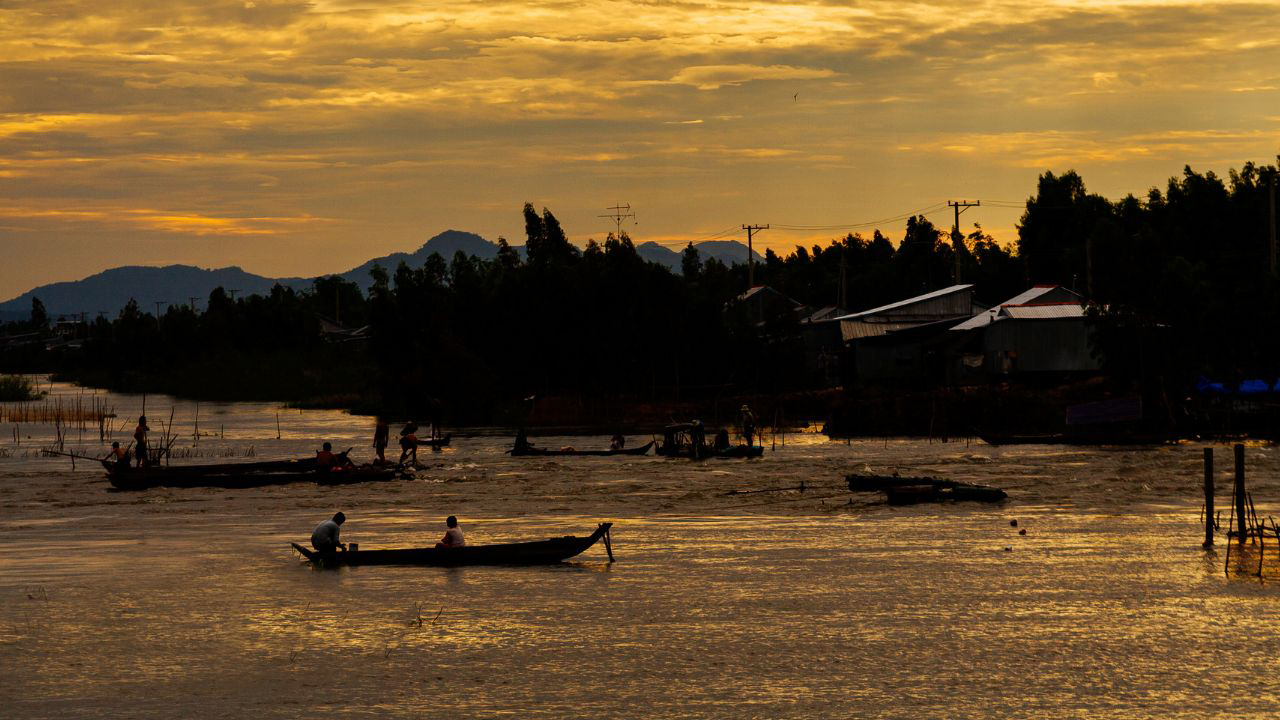 An Giang Province, located near the equator, has a climate that shares similarities with the equatorial climate. The temperature in An Giang is relatively stable, ranging from 26-28ºC. The rainy season in An Giang takes place from May to November, so visitors traveling during this time should remember to pack a raincoat.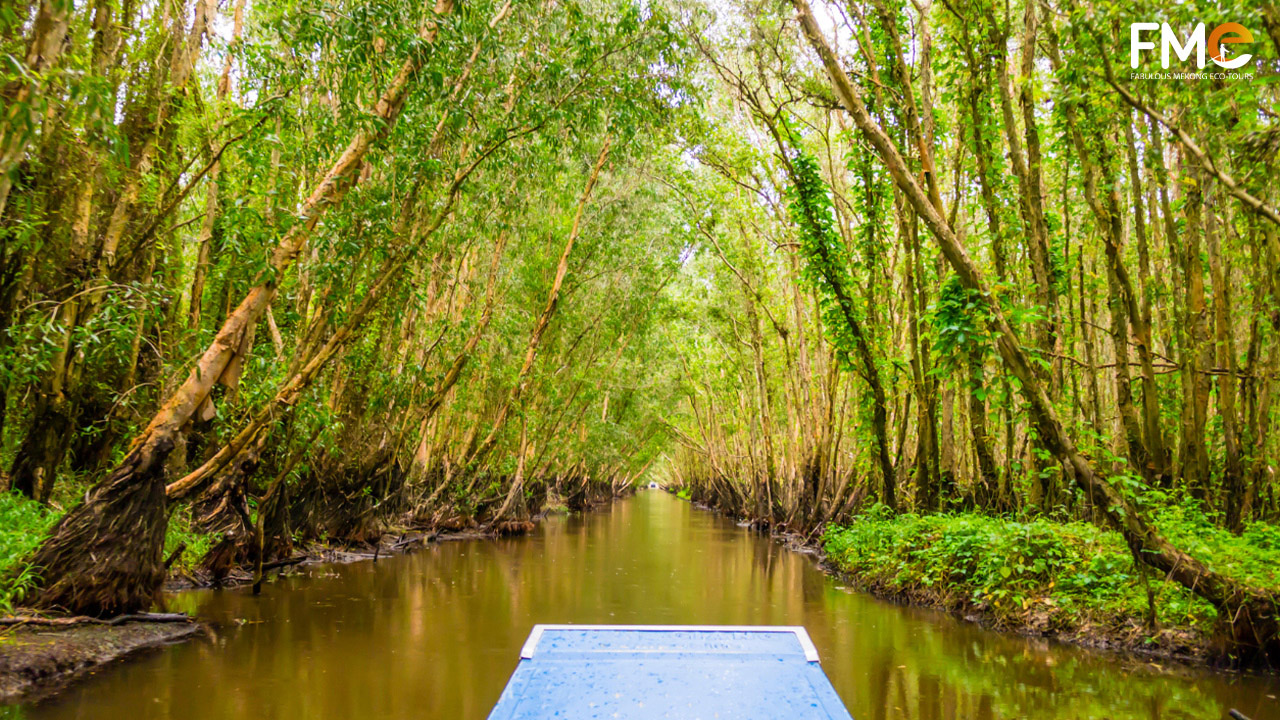 Although every season in An Giang has its own unique charm, the best time to visit is during the months of April or August in the lunar calendar, when you can experience the two biggest festivals: the Lady Princess of Sam Mountain Festival (April 23-27) and the Cow Racing Festival (end of August).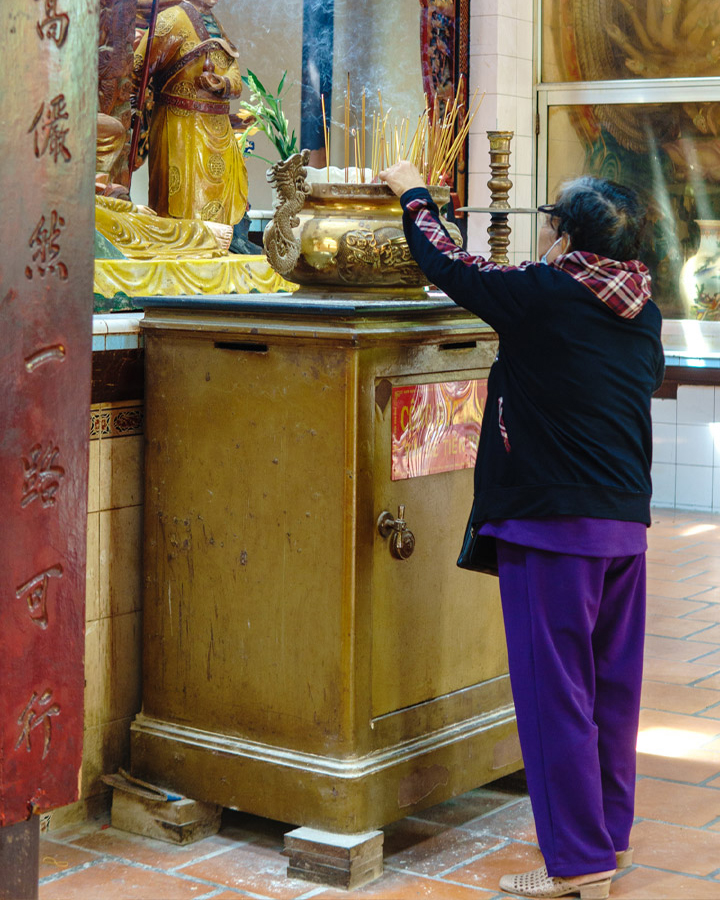 An Giang accommodations
An Giang provides a wide range of lodging options for visitors exploring the area. There are numerous options to choose from, including medium-sized hotels and comfortable homestays, making it easy for travelers to find the ideal place to relax and recharge.
Here is a price list of some accommodations in An Giang that you can refer to.
| | | |
| --- | --- | --- |
| Accommodation | Address | Reference price (may be changed) |
| Murray Guesthouse | 11-15 Truong Dinh, Chau Doc, An Giang | 450,000 VND – 950,000 VND per night |
| Victoria Nui Sam Lodge | Vinh Dong 1, Sam Mountain, Chau Doc, An Giang | 1,600,000 VND – 2,600,000 VND per night |
| Victoria Chau Doc Hotel | No. 1 Le Loi, Chau Doc, An Giang | 2,000,000 VND – 4,000,000 VND per night |
FAQ
What is An Giang known for?
An Giang is known for its stunning natural beauty, vibrant culture, and delicious cuisine.
When is the best time to visit An Giang?
The best time to visit An Giang is from December to April, during the dry season. However, if you want to experience the local festivals, April and August of the lunar month are the best time to visit.
What are some must-try dishes in An Giang?
Some must-try dishes in An Giang include Bun Ca Long Xuyen, palm sugar honeycomb cake, beef porridge, and fish sauce hotpot.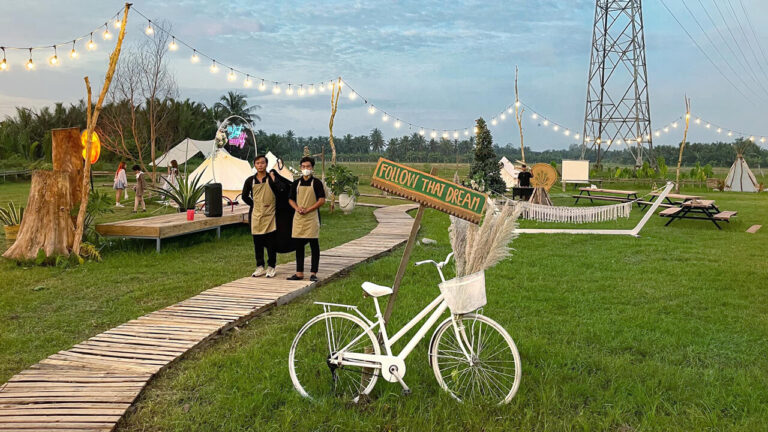 Classique Farm in Tra Vinh emerges as a brand-new outdoor camping destination that has captured the attention of the youth in the Mekong Delta.
The Most Popular Tours offered by FME Travel