8 Dos and Don'ts for Saving Money in Can Tho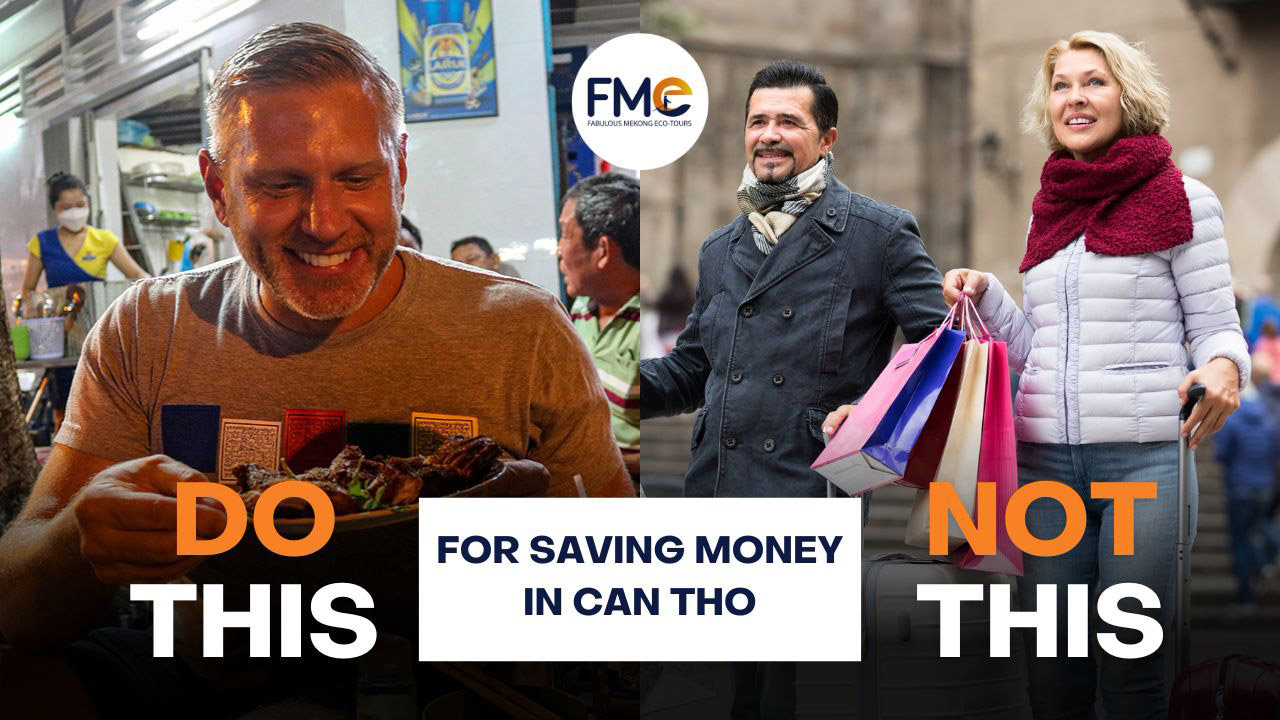 Can Tho is a popular city in the Mekong Delta, Vietnam. Its beautiful floating markets, tropical fruit orchards, phenomenal temples, and delectable cuisine make it a tourist venue for visitors from all over the world. It's no surprise that Can Tho is one of many people's dream cities.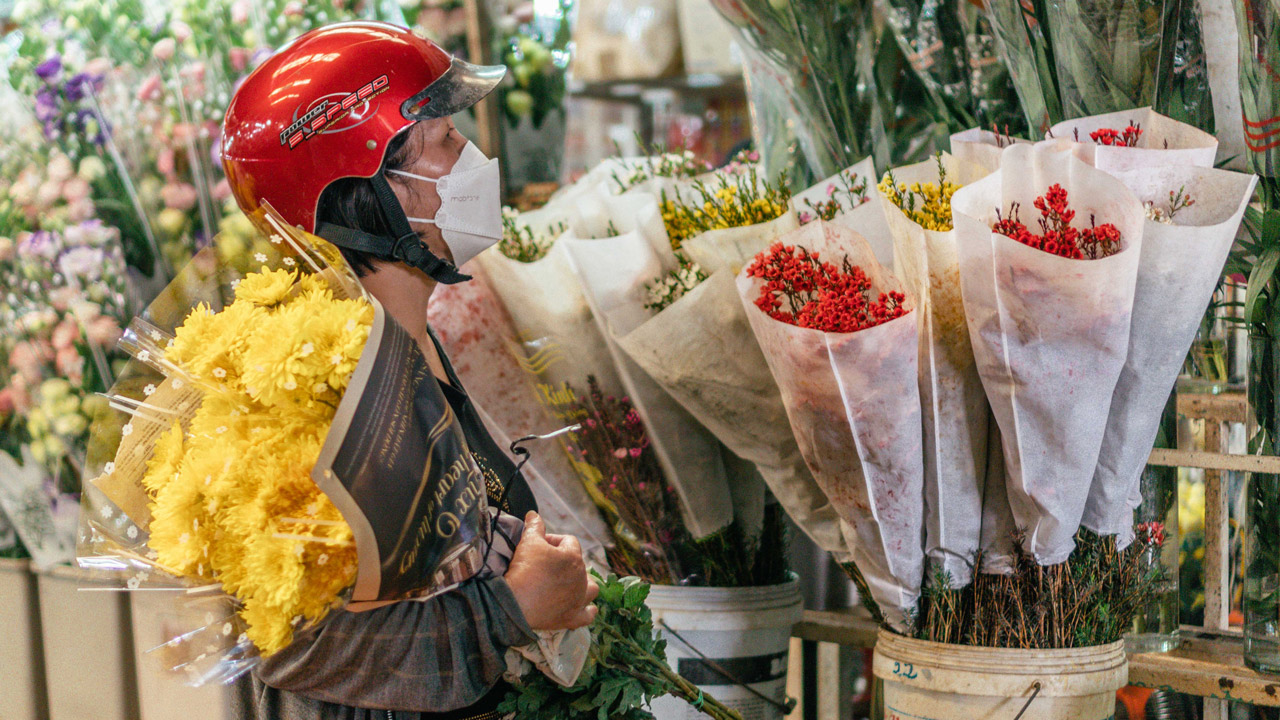 The cost of living in Can Tho has increased as the number of visitors has grown. But don't be concerned! FME Travel would like to recommend some simple ways to save money when traveling to Can Tho. After reading this article, you will have a better understanding on Can Tho daily expenses and you will definitely reach your travel saving budget aims.
Dos for Saving Money When Traveling to Can Tho
Identify practical tips for saving money when traveling to Can Tho, such as:
1. DO… plan ahead and research deals on flights' and accommodations' costs
By taking the time to research and compare prices, you can often find great deals on flights and accommodations, which can significantly reduce your overall travel expenses.
Another benefit of planning ahead is that it allows you to take advantage of early bird discounts or last-minute deals that may not be available if you wait until the last minute to book.
When researching flights, you can also compare different airlines and departure dates to find the best prices and most convenient travel times.
Similarly, researching accommodations can help you find the most affordable and comfortable lodging options, whether that be a hotel, hostel, or vacation rental.
Tips, you can check cheap airline tickets on the following channels:
You may be interested in this blog: How to get to Can Tho? Best ways to travel to Can Tho
2. DO… stay in budget-friendly accommodations, such as hostels or homestays.
Hostels and homestays often offer comfortable and clean accommodations at a fraction of the cost of hotels, making them a popular option for budget-conscious travelers.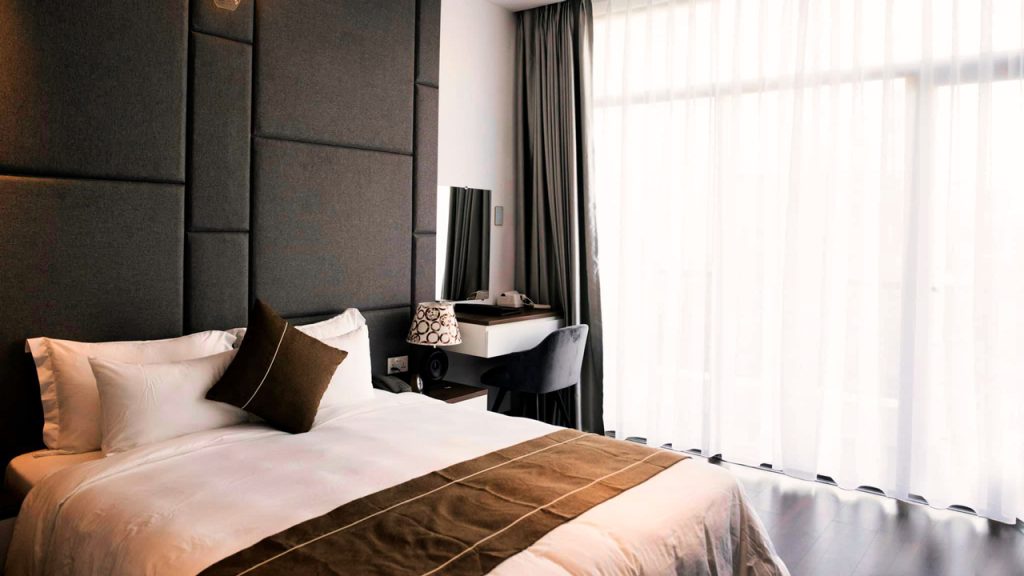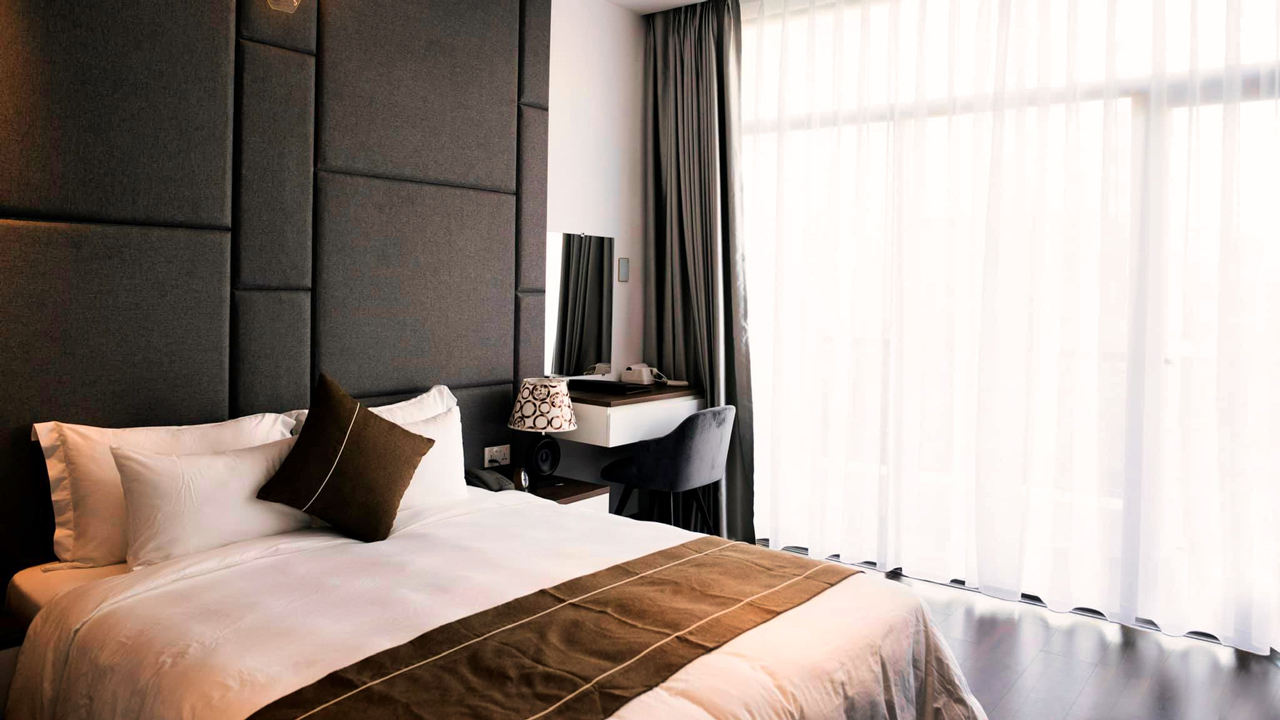 Staying in a hostel or homestay can also be a great way to meet other travelers and locals, providing a unique and authentic travel experience.
Many hostels and homestays in Can Tho offer a range of amenities, including free Wi-Fi, and communal kitchen facilities, making them a convenient and affordable choice for travelers.
You can check out some hostels and homestays in Can Tho here.
3. DO… eat at local restaurants instead of fine-dining restaurants.
Many local restaurants and street food stalls in Can Tho offer not only delicious food but also affordable prices. Besides, local restaurants and street eateries often offer a more unique and authentic dining experience, giving you the chance to sample traditional dishes and interact with locals.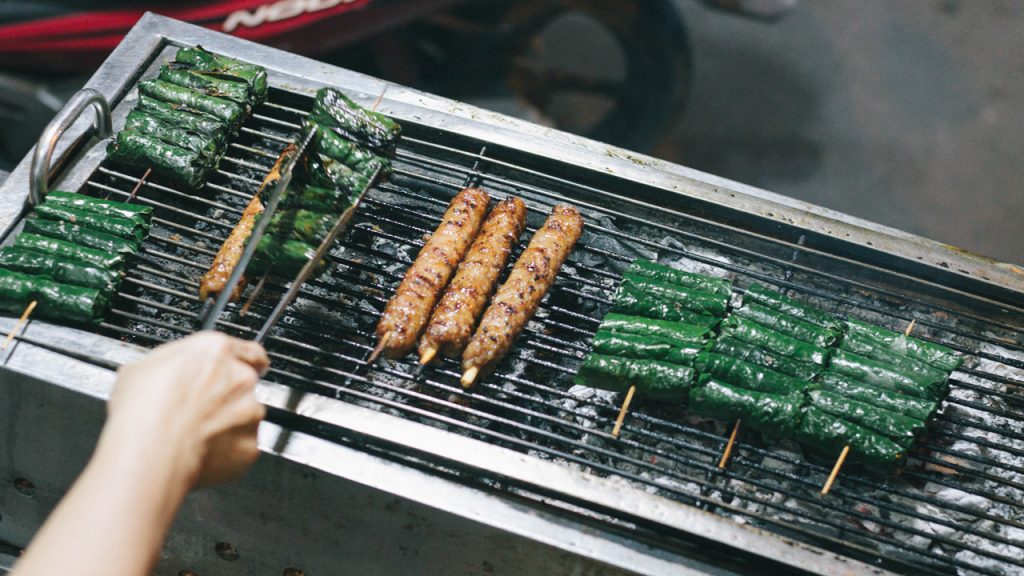 In addition, the local restaurants and street food stalls in Can Tho also use fresh, locally sourced ingredients to ensure you enjoy the best of the region's food.
To help you save money and time searching for restaurants, you can consider booking a food tour in Can Tho from a travel company.
4. DO… use public transportation, such as buses, instead of taxis or renting private cars.
Public transportation is often much cheaper than private transportation and can be more affordable to help you save money.
Using public transportation can also be a great way to experience the local culture and interact with locals, as many residents of Can Tho rely on public transportation as their primary means of getting around.
5. DO… join free or low-cost tours and activities, such as walking tours or cycling tours
Many tour companies in Can Tho offer low-cost tours that provide tourists with a unique and authentic travel experience without breaking the bank.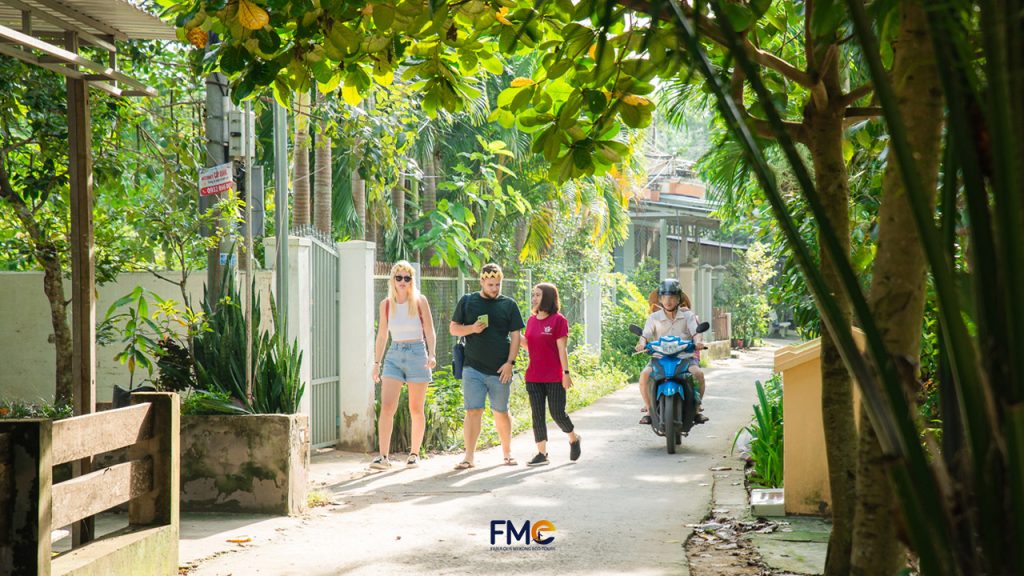 Joining a walking or cycling tour can also be a great way to get some exercise and explore the city at the same time, allowing you to see and experience more of the city than you would if you were traveling by car or taxi.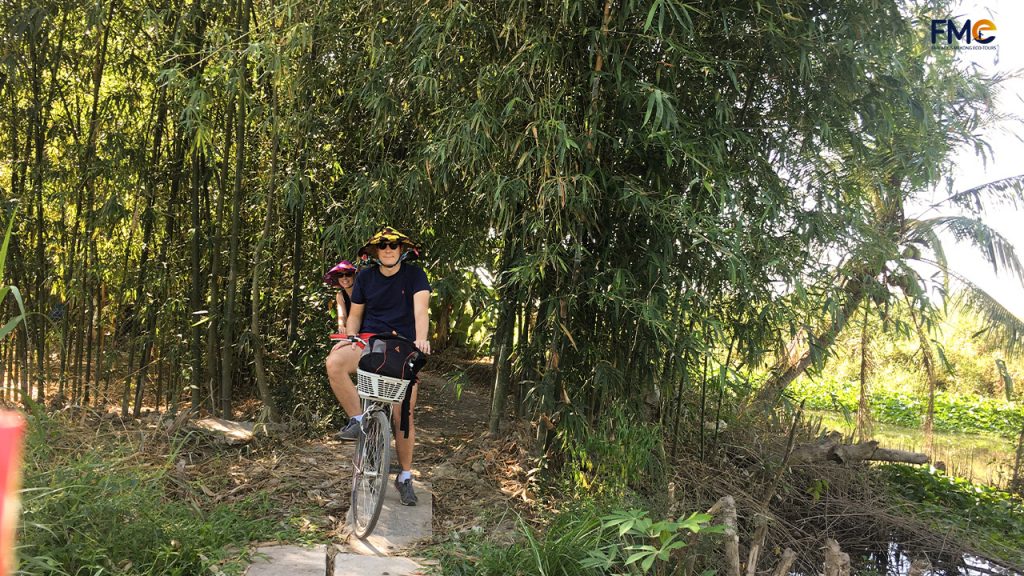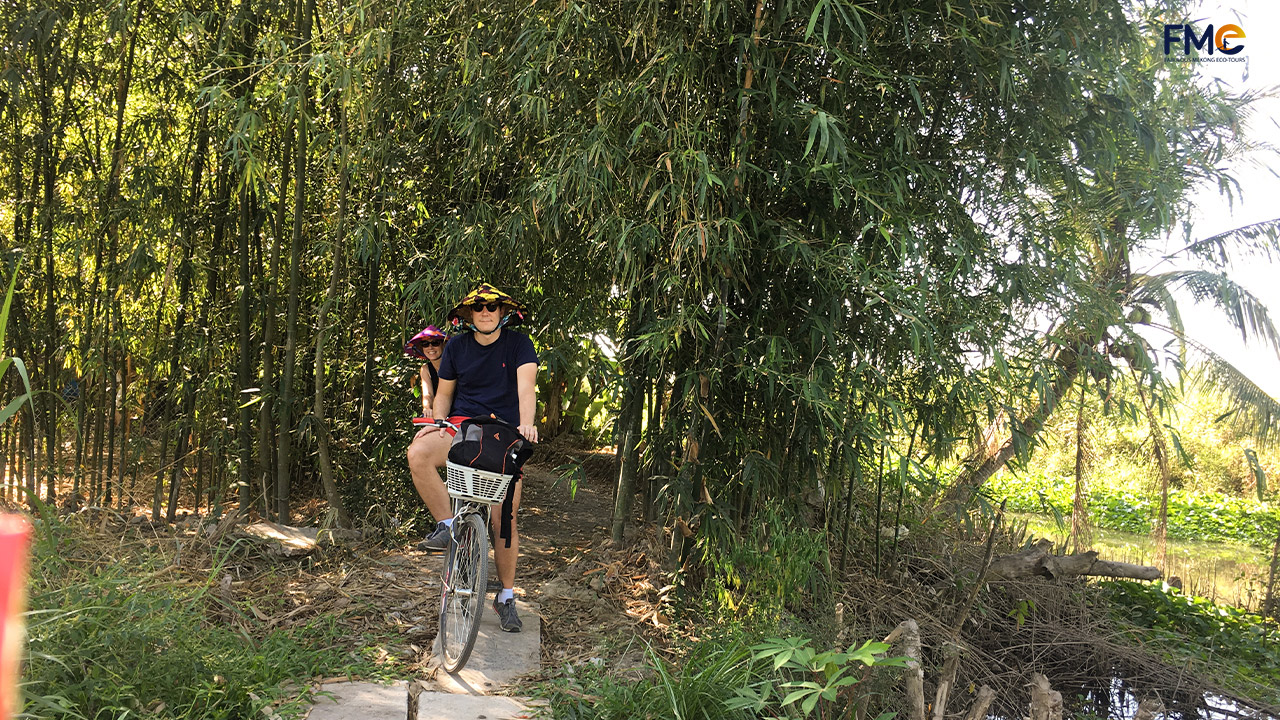 Many low-cost tours in Can Tho are also led by knowledgeable and friendly local guides, who can provide insights into the city's history, culture, and traditions.
Click here for bike tour in the countryside Can Tho
Don'ts for Saving Money When Traveling to Can Tho
Identify common mistakes to avoid when trying to save money when traveling to Can Tho, such as
6. DON'T… spend too much on souvenirs and other unnecessary items
While it can be tempting to purchase souvenirs and other items when traveling to Can Tho, it's important to avoid overspending on unnecessary items to save money.
You should not be tempted to buy too many souvenirs in tourist areas because these products are pretty expensive and do not have too much usefulness, along with buying a lot of souvenirs will impact your luggage weight.
On the other hand, the selling price of products at tourist destinations is quite high compared to other places, so instead of buying at tourist destinations you can find and purchase specialties at local markets.
Tips: When traveling abroad, only buy items that you can't get at home or that are adequate to fit in your luggage. If you're determined to bring home a souvenir, save up for one special item and buy it at a local grocery or market rather than wasting your money on a bunch of trinkets you might not think twice about once you get home.
7. DON'T… fall for tourist traps, such as overpriced restaurants or activities
It's important to be wary of these traps and to do your research before committing to any activities or restaurants. Many travel websites and forums offer reviews and recommendations from other travelers that can help you avoid overpriced or low-quality options.
Another way to avoid tourist traps is to seek out recommendations from locals, such as hotel staff. They can often provide insider tips and recommendations for high-quality, affordable activities and restaurants that are popular with locals.
If you do decide to participate in an activity or visit a restaurant that seems overpriced, be sure to ask about any hidden fees or charges upfront to avoid any surprises later on.
If you are worried about what you should eat in Can Tho, we strongly recommend Our Food Tours in Can Tho. We ensure serving you the most delicious at famous restaurants rated by the locals. Contact us now!
8. DON'T… exchange money at the airport
While it can be convenient to exchange money at the airport when arriving in Can Tho, it's often not the most cost-effective option.
Airport currency exchange services typically charge high fees and offer unfavorable exchange rates, meaning that you'll get less for your money than if you exchange currency elsewhere.
A better option is to exchange money at a bank or exchange office in the city, where you're more likely to get a better exchange rate and lower fees.
Pro Tips for Saving Money when traveling to Can Tho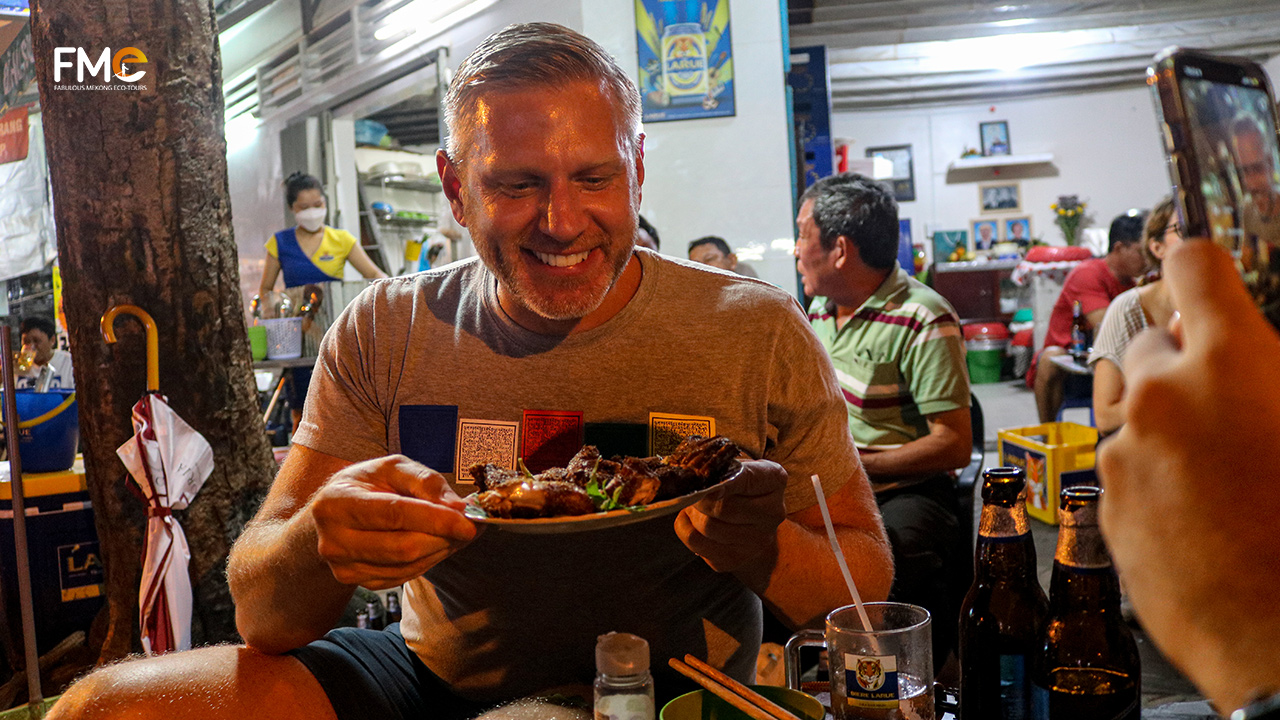 Provide additional tips that are specific to Can Tho, such as:
Visiting the city during off-season to save on airfare and accommodation costs.
Opting for a homestay experience for a more authentic and affordable local experience.
Exploring the city by foot or bicycle to save on transportation costs.
Attending local markets and street food areas for cheap and delicious meals.
Negotiating prices at markets to ensure that you are getting the best deal.
Enjoy your trip in the most saving way!
With careful planning and following our recommended tips, you'll have a much better understanding on Can Tho travel expenses and be well on your way to a perfect and  unforgettable trip. Now, get ready to immerse yourself in the vibrant culture and breathtaking scenery of Can Tho.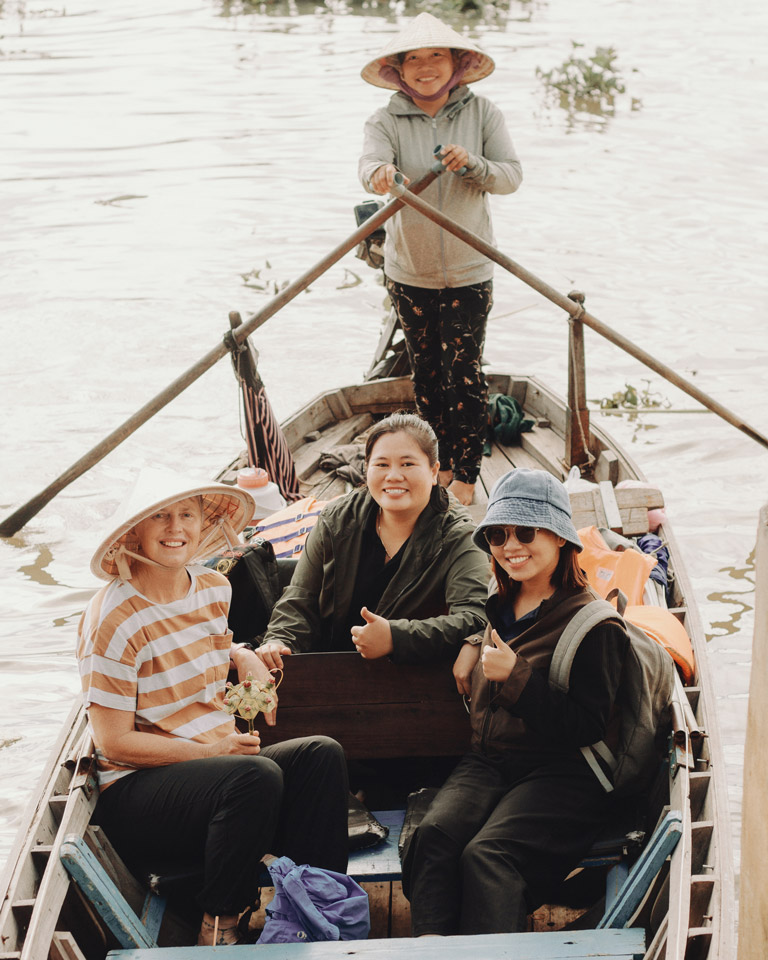 And if you're looking for the ultimate Can Tho experience, we highly recommend our Top-notch Boat Tours. Don't miss out on this adventure of a lifetime!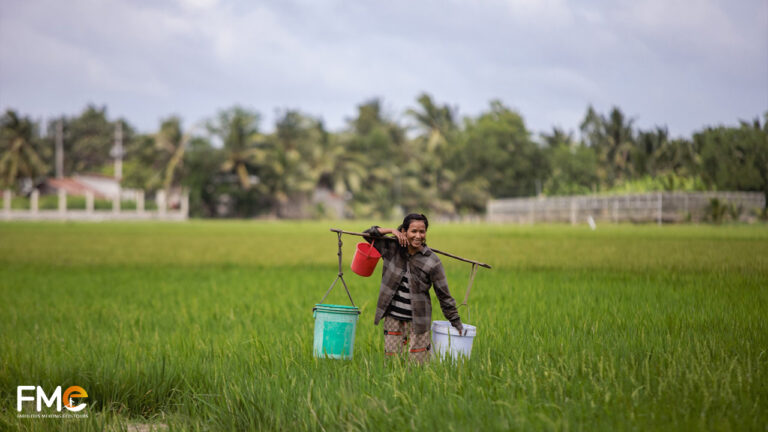 Images of the countryside in An Giang Vietnam, where honest farmers, rice fields, trees, cows, green rice-colored roads,... Explore photos now!
The Most Popular Tours offered by FME Travel