Everything You Need to Know About Using Money in Can Tho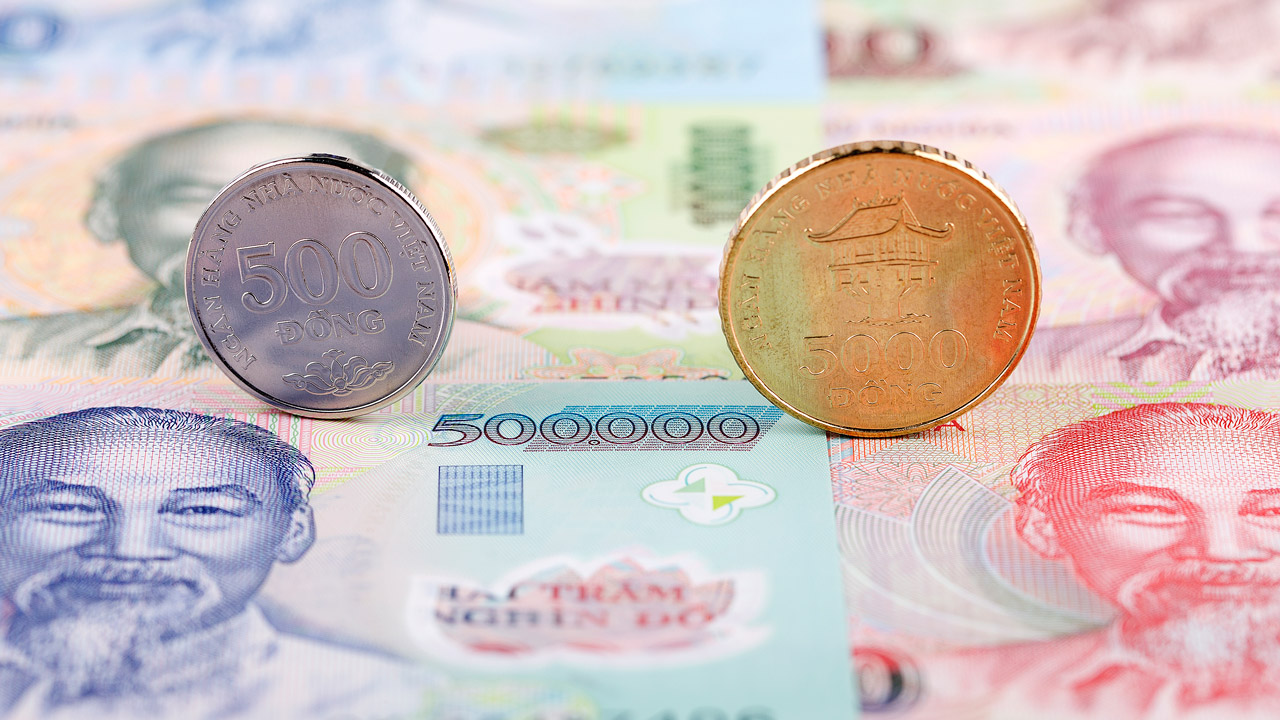 The official currency of Vietnam is the dong (VND). Vietnamese banknotes come in denominations of 500 dong, 1,000 dong, 2,000 dong, 5,000 dong, 10,000 dong, 20,000 dong, 50,000 dong, 100,000 dong, 200,000 dong, and 500,000 dong.
And of course, Can Tho or other regions in Vietnam all use dong!
While coins were once in circulation, they are no longer commonly used in Can Tho. Counterfeit money is not a widespread issue in Vietnam.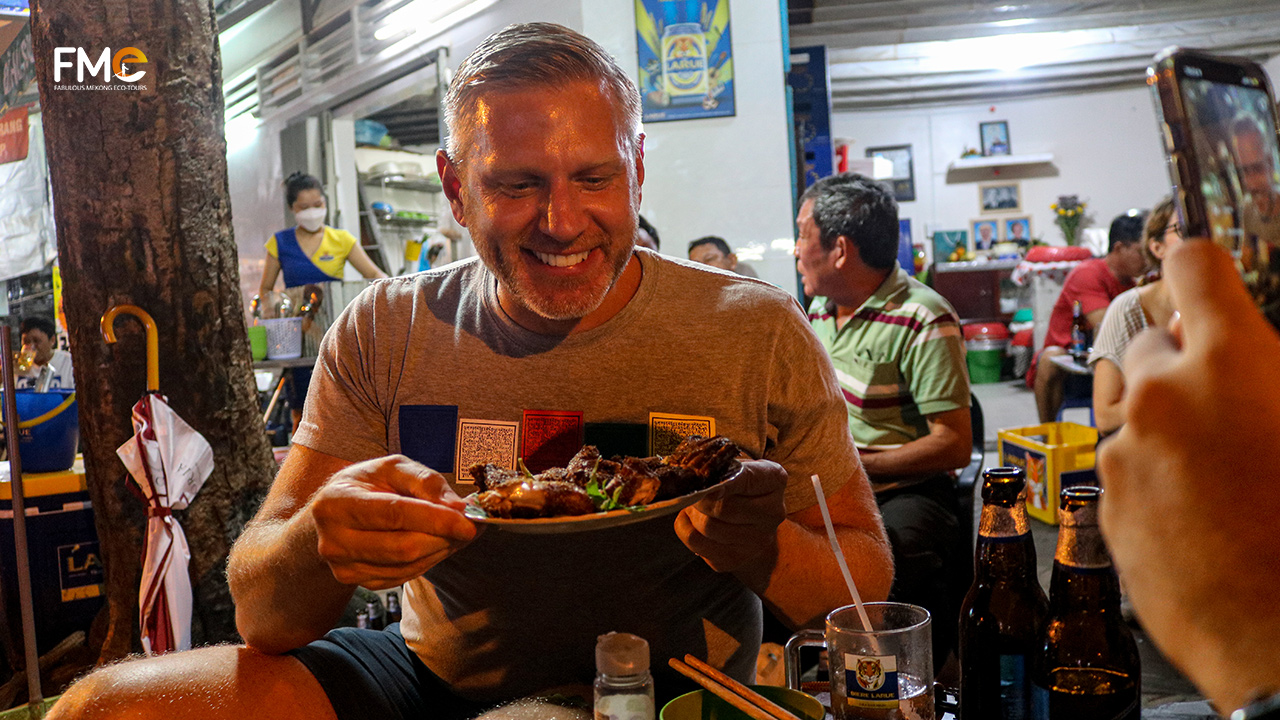 Find out: Reasons Why Can Tho is the Next Big Destination.
It's important to note that foreign currency is not accepted as payment in Can Tho, except at Can Tho International Airports.
FreeCurrencyRates.com
Payment methods in Can Tho (and Vietnam)
Can Tho is known for its cash-based society, but things are changing and other payment methods are becoming increasingly accepted. Here are the payment options you can use when visiting Can Tho:
Cash
Cash is still a very popular payment method, especially for small amounts. Even large bills are easily accepted and comfortable to use. Even for paying for inexpensive items, cash is preferred when paying for taxis, small shops, and temples. Credit card acceptance is decreasing in smaller cities and towns, so it's best to bring cash when visiting rural areas.
Cash is also usually the only way to pay for small entrance fees at tourist spots, smaller restaurants, and small shops. Vending machines usually accept 10,000 and 20,000 dong bills, and newer machines also accept 50,000 dong bills.
Credit/Debit Cards
Credit and debit cards are not widely accepted. Some resorts and hotels accept credit card payments, as well as most shopping centers, mid-range to high-end restaurants, and shopping malls. However, many convenience stores, supermarkets, and restaurant chains may not accept them.
Other Mobile Payment Options
There has been a significant increase in mobile payment options in recent years. Most are in the form of mobile phone apps that allow payment at selected stores by touching an NFC reader or scanning a QR code.
Among them, there are a large number of domestic services, such as Momo, Vietel Pay, and Zalo Pay, which target Vietnamese citizens and may be difficult or impossible to use for foreign tourists.
In addition to domestic services, Samsung Pay, Google Pay, and Apple Pay are some of the services that are increasingly accepted, but note that at many stores, Apple Pay will only work if you have an iPhone 8 or newer. Google Pay is also widely used.
However, note that these services have only been implemented recently and are rarely used in many places. (I still hope that in the future they will be widely used in many places.)
Want to plan a solo trip, learn more: Can Tho Solo Travel Guide.
How to get your dong (VND)
Cash is convenient as it's accepted in all situations, but credit cards can be a convenient alternative at suitable locations. Petty theft is uncommon but still happens in Can Tho (especially not good if you're from a foreign land). Here are some ways to get your VND:
Exchange foreign currency
In Can Tho, currency exchange is typically done at banks, post offices, some larger hotels, and some licensed exchange points, especially at international airports (some large jewelry shops also exchange currency, but it's not a mainstream channel). Whether it's better to exchange your currency to Dong before coming to Can Tho, Vietnam depends on the type of currency you hold.
For example, the US dollar is quite popular, and you may receive preferential rates if you exchange it to Dong in Vietnam. On the other hand, in some Southeast Asian countries, the forex market is highly competitive, and exchange vendors are paid less, so it's better to exchange money there before arriving in Vietnam.
Withdraw money from an ATM
A significant number of ATMs in Can Tho do not accept cards issued outside Vietnam. In those locations, exchange rates tend to be competitive, but service fees vary depending on the card. Check with your card issuer beforehand.
Note that many ATMs in Vietnam do not operate at night.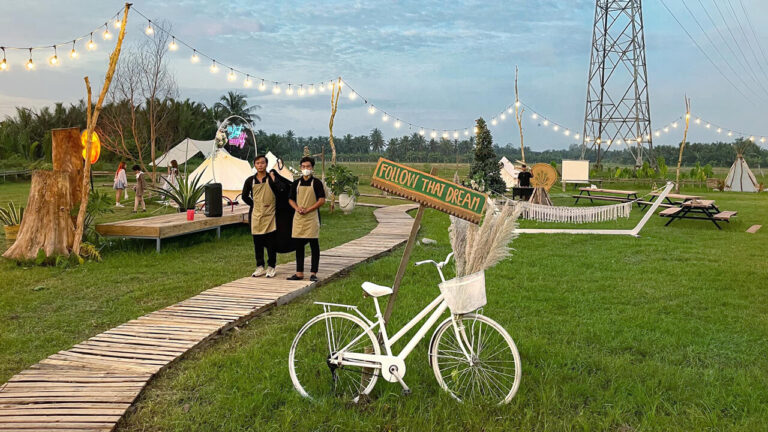 Classique Farm in Tra Vinh emerges as a brand-new outdoor camping destination that has captured the attention of the youth in the Mekong Delta.
The Most Popular Tours offered by FME Travel