At 5.30 am: Early starting to catch the fabulous views of Mekong Delta river
Our tour guide will pick you up at your hotel (if it is in the city center) or meeting point and then take you to our boat where you will start your tour.
It takes around 40 – 45 minutes to arrive at the Cai Rang floating market. On the way, you will have a chance to watch the sunrise on the Mekong River.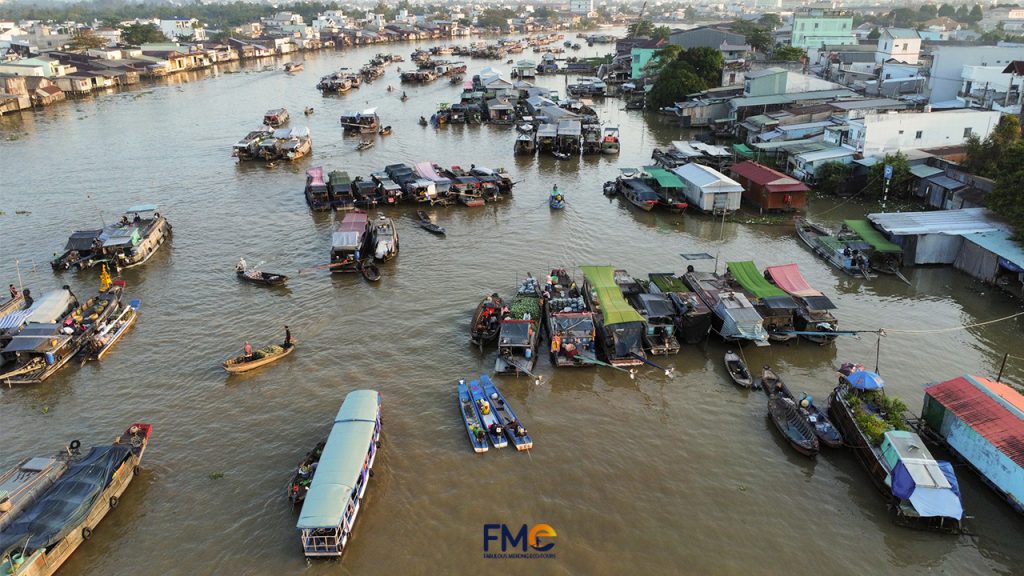 At 6.15 am: Getting closer to local's lives in floating market
You will arrive at Rang floating market. Our boat driver will drive the boat slowly around the floating market so that you can enjoy observing how local people trade products on their boats and enjoy the bustling atmosphere.
You will experience sitting on boats and having breakfast on the floating market which is a must-do when you visit the floating market.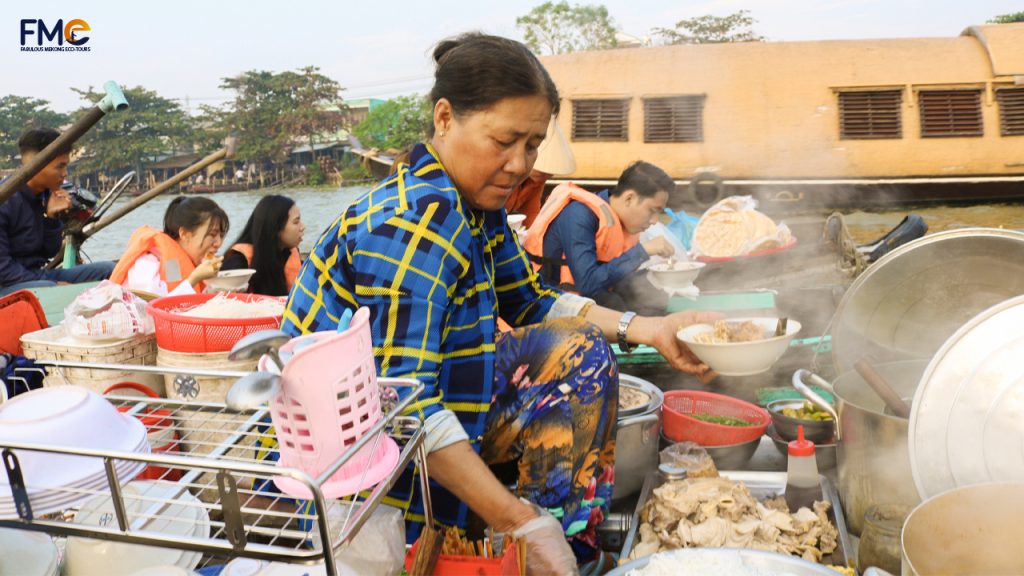 At 7.30 am: Experience traditional rice noodles factory
You will keep boating over to a local noodle house where you make your own rice paper and noodles guided by local people.
Explore more: Visit 40 years traditional rice noodle factory in Can Tho.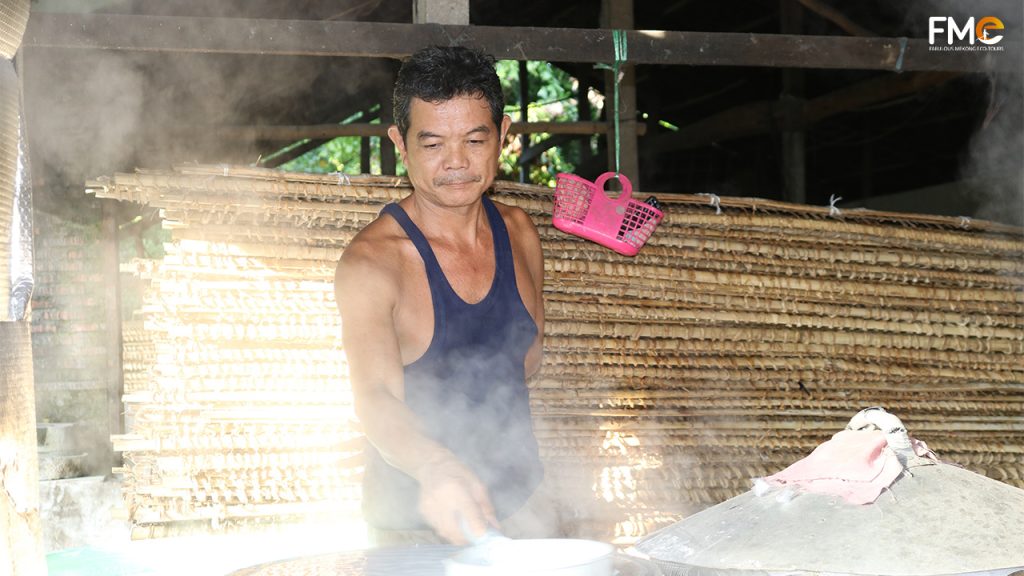 At 8.15 am: Immerse yourself in the beauty of small canal
Heading to authentic small canals – one of ten prettiest canals in the world. It takes more than an hour on the canals. Our boat driver will stop driving, but paddling slowly so that you can immerse yourself in nature.
You will see many fruit orchards along the canals and local houses where local people are living. Sometimes you will see local people wave at you and say "hi".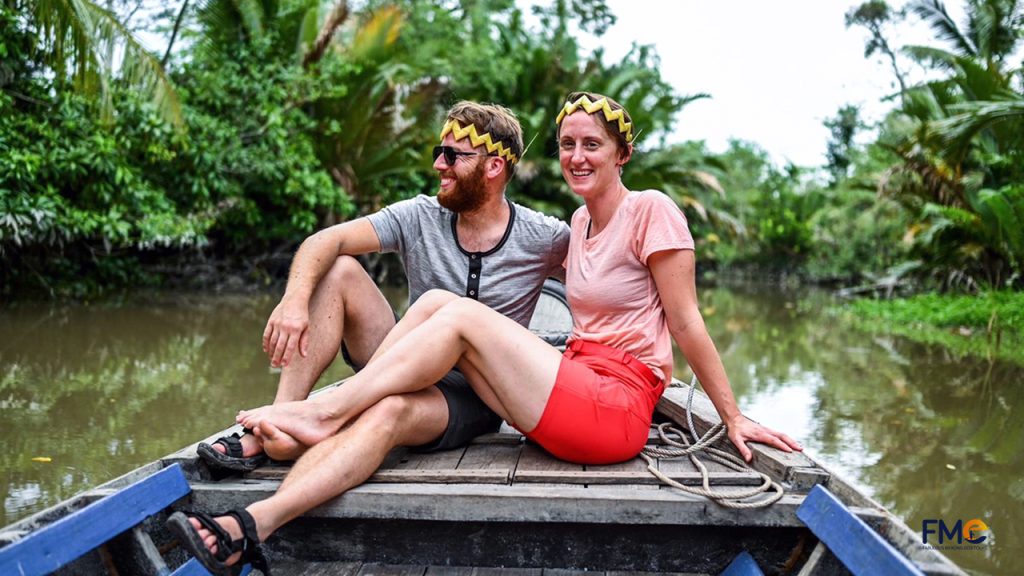 At 9.45 am: Get to know about Cocoa trees and how to make chocolates by hand
Arriving at the HANDMADE chocolate farm immersion. After small canals, we will walk 10 – 15 mins to the cocoa plantation. There is one only man in Vietnam who makes chocolates with his own technique and recipe which will definitely impress you.
Explore more: Muoi Cuong Cocoa Farm in Can Tho – Handcrafted Chocolates.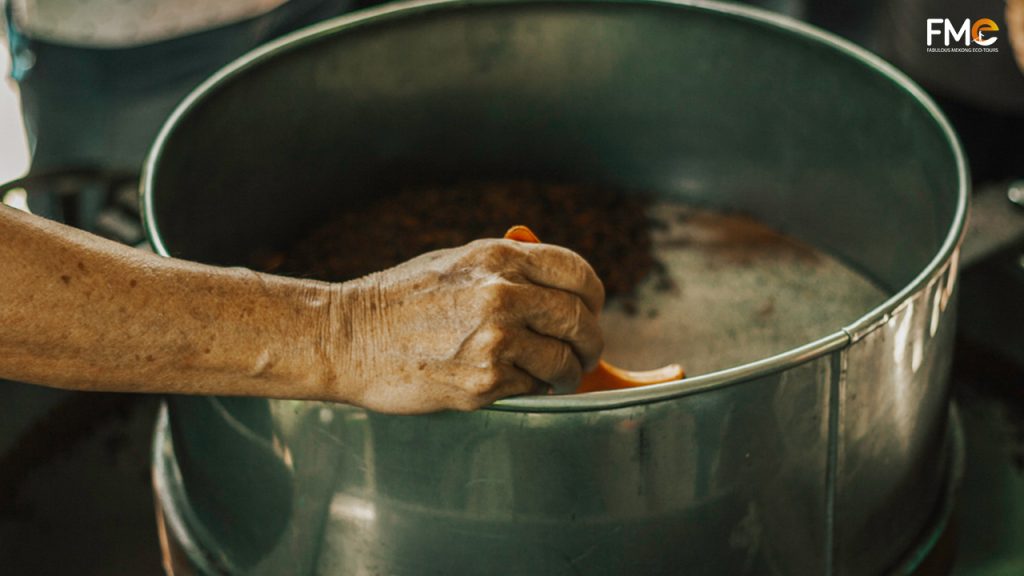 We have come to the end of our Can Tho tour 2 days 1 night.