How to Plan the Perfect Can Tho Trip in 7 Simple Steps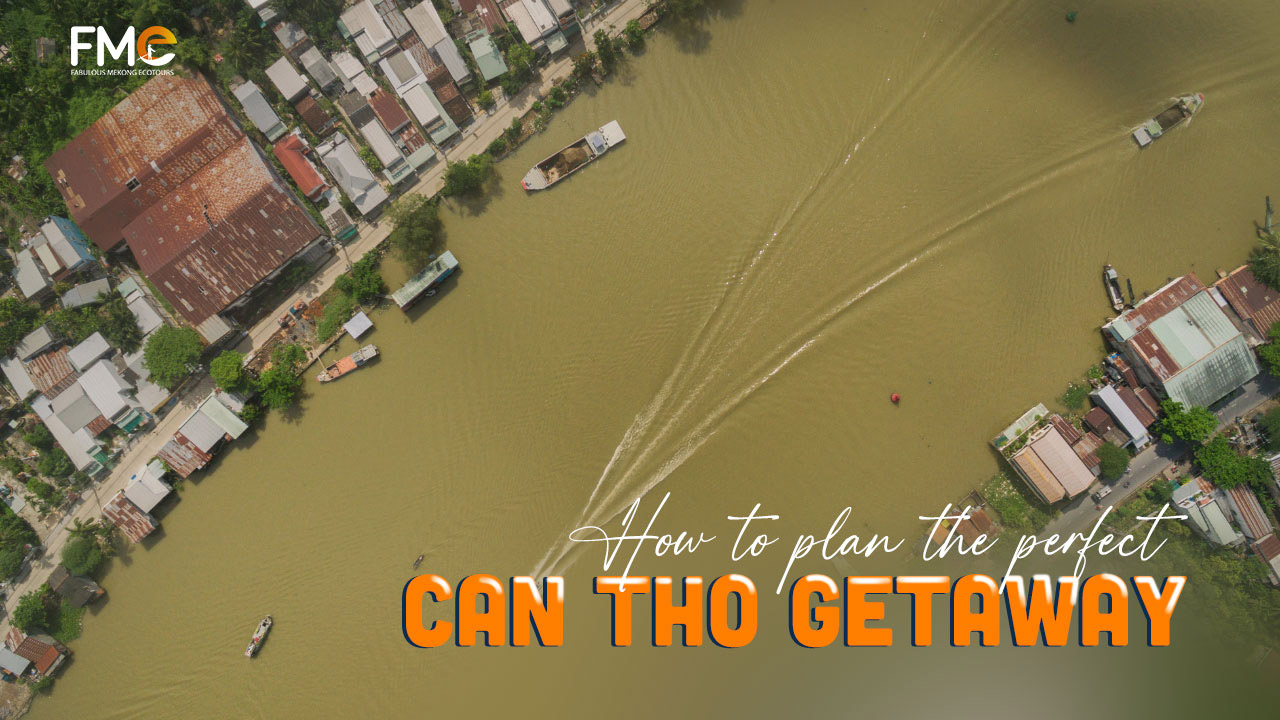 Do you keep a magnificent Can Tho trip that you've always dreamt of, but haven't been able to plan and do it properly? You always begin planning your tour to Can Tho with a ton of wonderful ideas, but it's hard to actualize them. Don't be under pressure, our lovely tourists!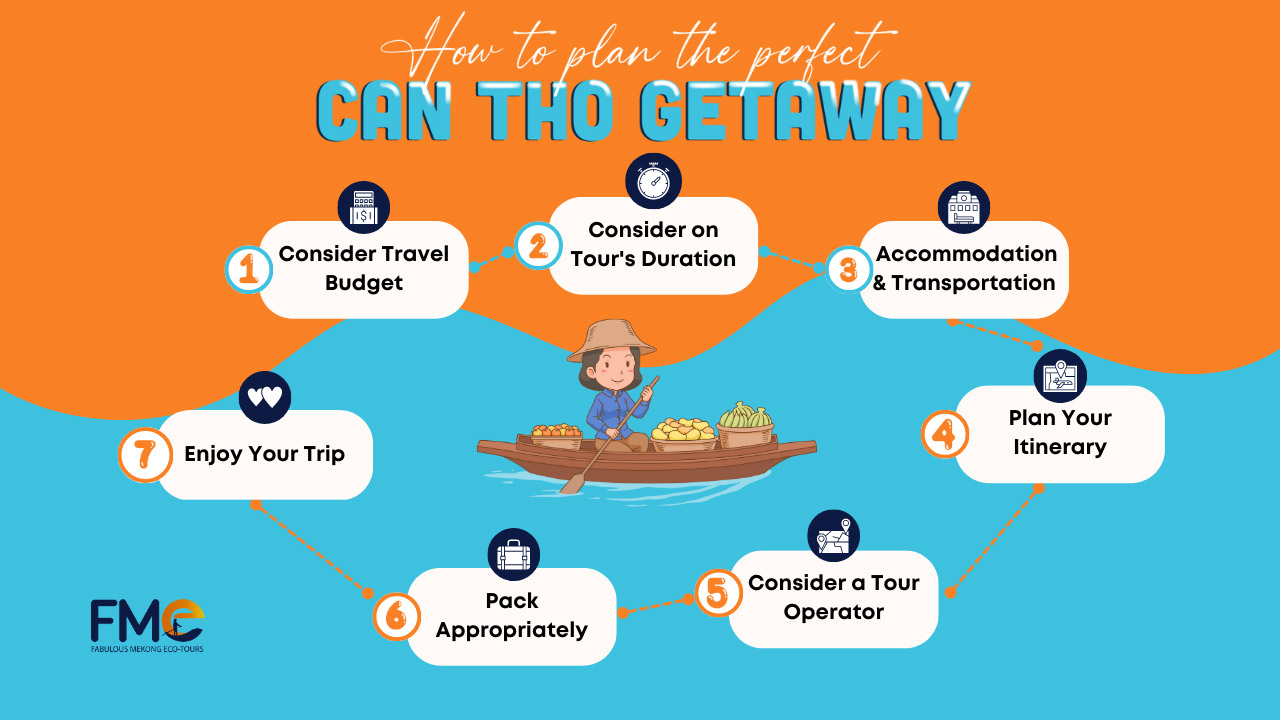 We, Fabulous Mekong Eco-tours, are willing to suggest some useful steps to assist you in planning a trip and to put an end to the obstacles to your vacations to the perfection.
Let's take a stroll at our 7 simple tips that will make your dream tour happen!
1. Consider your travel budget
This is the most important step and will affect the rest of your vacation planning process. Determine how much you want to spend on everything from hotels and gas to souvenirs and meals. It doesn't have to be a ton of money—there are many ways to plan an affordable vacation or staycation.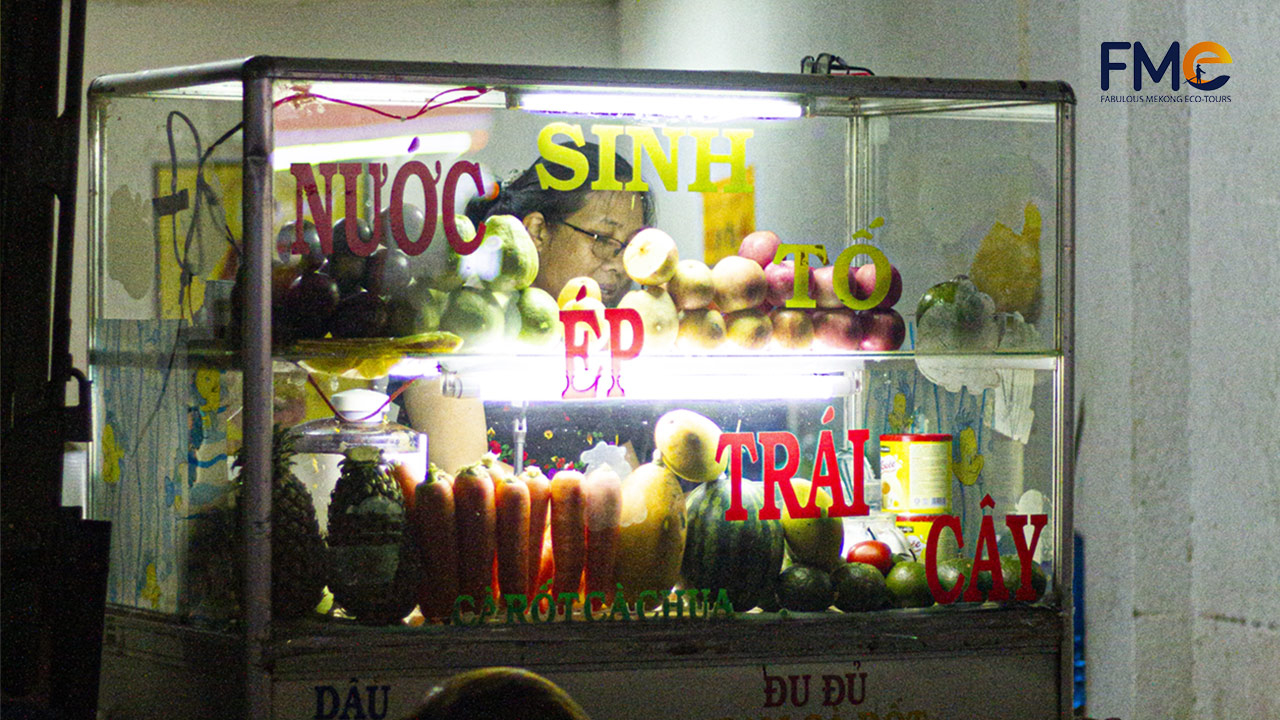 There are 4 things you should keep in mind when plan your travel budget
How much have you saved up for your vacation?
How much will you spend on every aspect, such as on accommodation, transportation or flights?
What can be the potential spend for your tour?
During your vacation, stay on track with your budget plan and manage to not over-spend!
Note: Having a deep understanding about the expenses in Can Tho will assist you to plan a perfect travel budget and reach your dream tour.  
2. Think about your tour's duration
There is a thin gap between a boring Can Tho tour and an enjoyable one!
There is no destination and tour having a specific duration. However, the duration of your tour is one of the most essential elements to your tour success. Considering your tour's duration will give you a budget overview of how much you have to spend.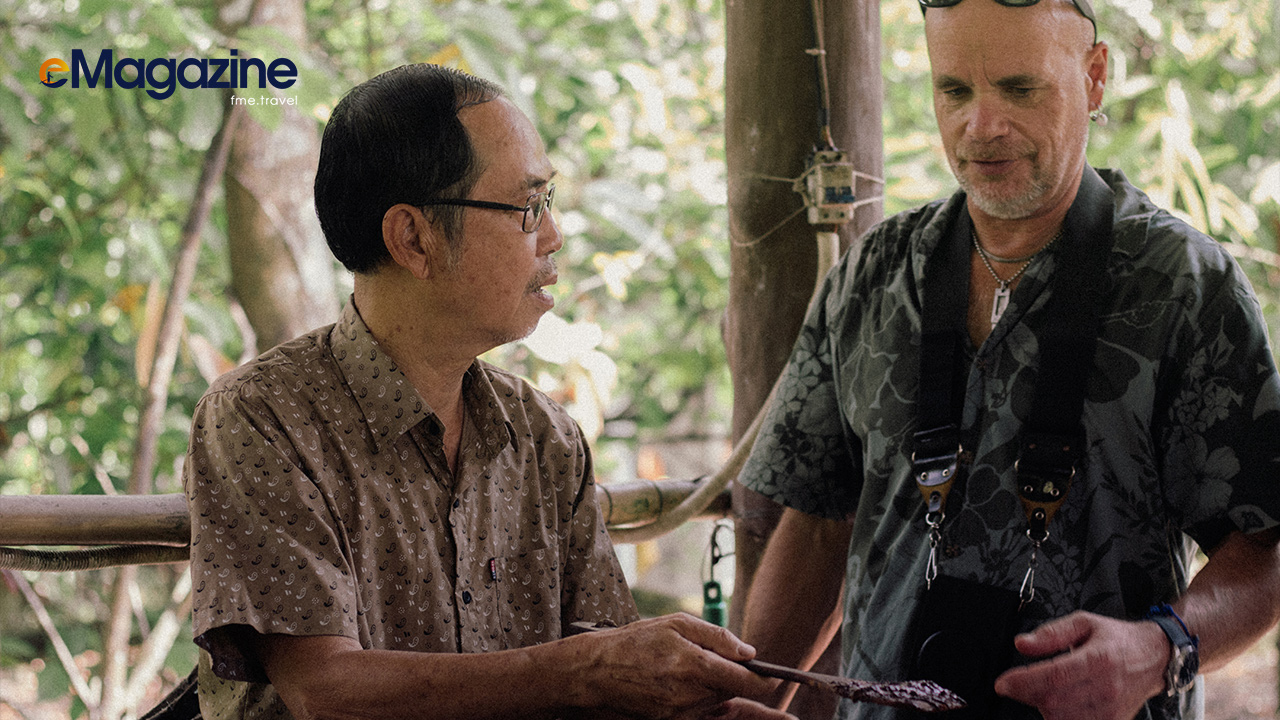 Attentions when considering a Can Tho tour duration:
A road trip would elongate the length of your trip, on the other side, the flight will shorten it.
Exceeding your trip in advance of flight/train delays, traffic jams, weather hold-ups, or a change-of-heart to stay longer at a particular destination.
Traveling to Can Tho in the fruit season (from June to August): Most fruit is ripe between June and August. Therefore, you will be able to sample a variety of ripe fruits in the garden such as rambutan, star apple, dragon fruit, etc. if you visit Can Tho during this period.
Traveling to Can Tho in the flower season (from December to January): This is the time when Can Tho people celebrate the Lunar New Year, so Can Tho is overrun by vibrant blooms at this time of year. You can visit the art flower street or the flower market at Ninh Kieu Wharf, and visit Cai Rang floating market to see the boats carrying fruits, flowers, and goods to serve the bustling and joyful Tet.
Traveling to Can Tho during the festival season:
Southern folk cake festival in April every year
Can Tho Lantern Festival in December or January every year
You may be interested in booking: Mekong Delta tour.
3. Consider the Accommodation and Transportation
Accommodation in Can Tho
Can Tho offers a wide range of accommodation options, from budget-friendly guest houses to luxurious resorts. Consider your budget, location, and travel style when choosing your accommodation.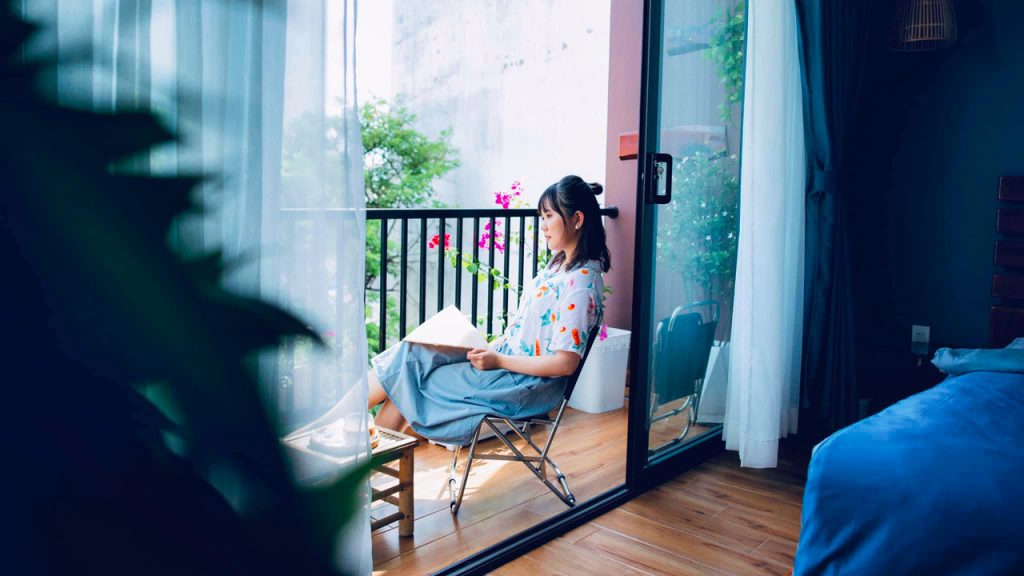 If you want to be in the center of the city, consider staying in a hotel or guesthouse in the center of town. If you prefer to witness beautiful sceneries, consider staying in a resort on the outskirts of the city or in one of the nearby villages.
We have listed the list below containing some accommodations to stay in Can Tho that you can refer to:
Hotels near the center: Sheraton Can Tho, Muong Thanh Luxury Can Tho Hotel, Ninh Kieu Riverside Hotel, TTC Hotel, etc.
Resorts where you can relax: Azerai Can Tho Resort, Victoria Can Tho Resort, Con Khuong Resort, etc.
Check out some other accommodations to stay in Can Tho: https://fme.travel/where-to-stay-in-can-tho/
Transportation in Can Tho
Motorcycles are the most popular transportation in Can Tho because of its convenience and lightness. On the other hand, traveling by cars will cover you and prevent you from the harm of hot weather in Can Tho.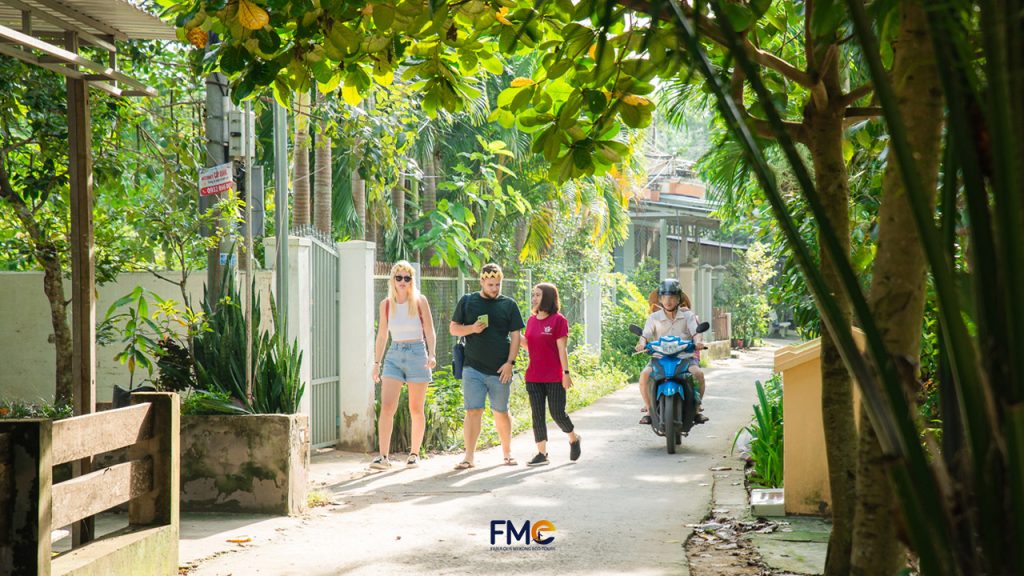 Your choice of transportation for your tour is primarily influenced by your travel goals and budget, and there are specific factors that should be considered before settling on the ideal mode of transportation. For further guidance on what to consider when making a decision between cars and motorcycles, please consult the blog post below.
Read more: Things to keep in mind when choosing between cars and motorcycles.
When you have with you your ideal transportation, it's the time to learn some tips for driving in Can Tho that you ought to know before traveling to this place. 
You can choose our transportation rental service at a reasonable price.
4. Plan Your Itinerary
Once you have decided on your travel dates and accommodation, it's time to start planning your itinerary. Can Tho has a wealth of activities and attractions to offer, from exploring the city's vibrant markets and historical landmarks to taking a boat ride through the picturesque countryside.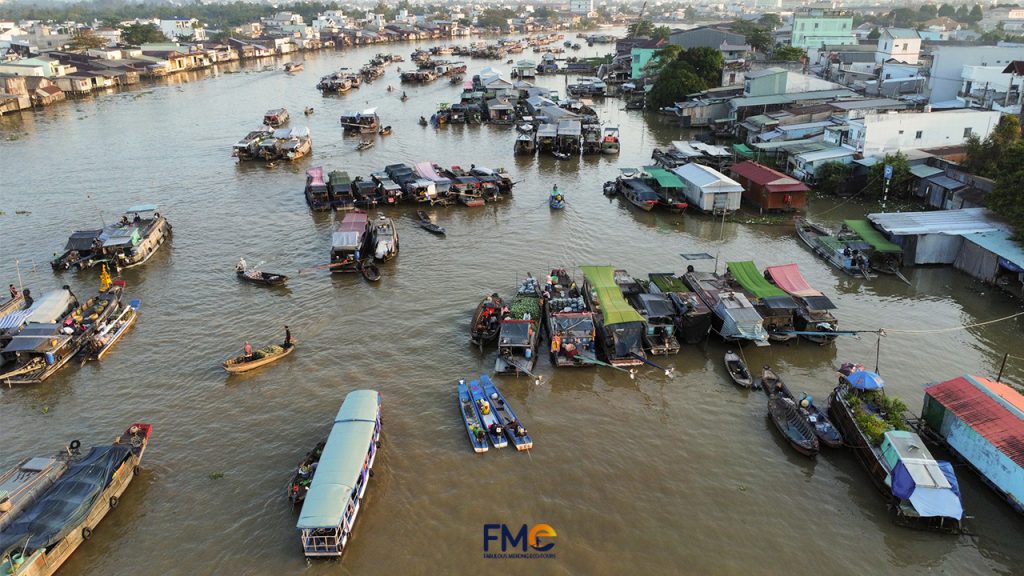 Can Tho boasts many must-see attractions, among them are Cai Rang Floating Market, Binh Thuy Ancient House, and Bang Lang Stork Sanctuary, etc.
Moreover, you shouldn't miss enjoying the delicious local cuisine, which includes a diverse array of tasty dishes such as Hu Tieu (Rice Noodle Soup), Banh Xeo (Vietnamese Pancakes), Banh Cong, Nem Nuong (Vietnamese Pork BBQ Rolls), and Cha Ca (Vietnamese Grilled Fish) that ensure to satisfy you.
5. Consider a Tour Operator
If you are new to Can Tho or want to make the most of your time in the city, it's worth considering the option of booking a tour through a reputable travel agency.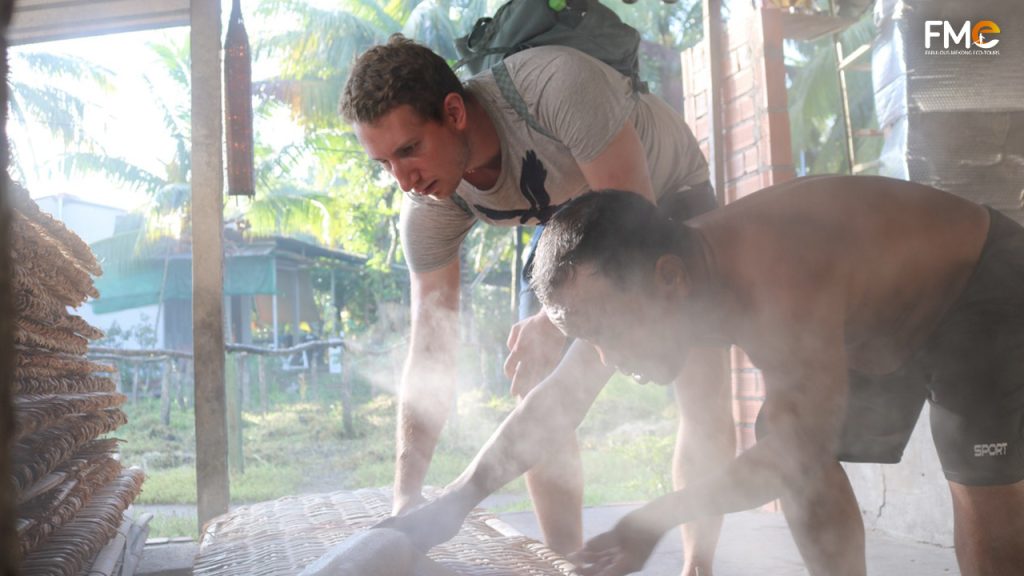 The company can take you to the best attractions and help you understand the history and culture of the area, ensuring you have a truly fulfilling and memorable experience.
6. Pack Appropriately
Before you head off on your Can Tho getaway, be sure to pack appropriately for the weather and activities you have planned. Pack lightweight and breathable clothing for the hot and humid days, and bring along rain gear for the occasional shower. Don't forget to bring comfortable walking shoes for exploring the city and sturdy shoes for any outdoor adventures.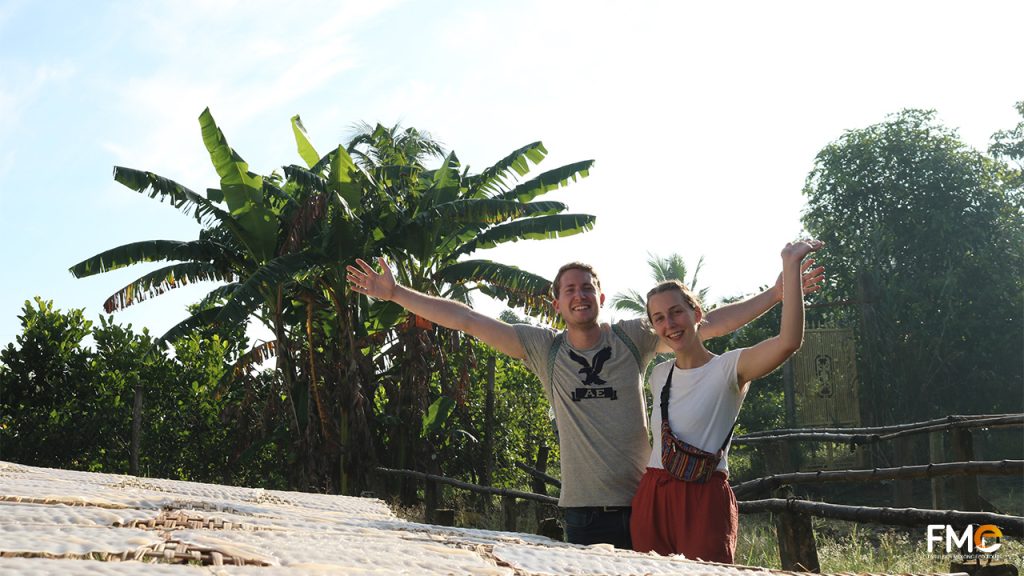 7. Enjoy Your Trip
Finally, the most important thing to bring on your Can Tho getaway is an open mind and a sense of adventure. Be open to new experiences, try new foods, and immerse yourself in the local culture. By doing so, you're sure to have the trip of a lifetime.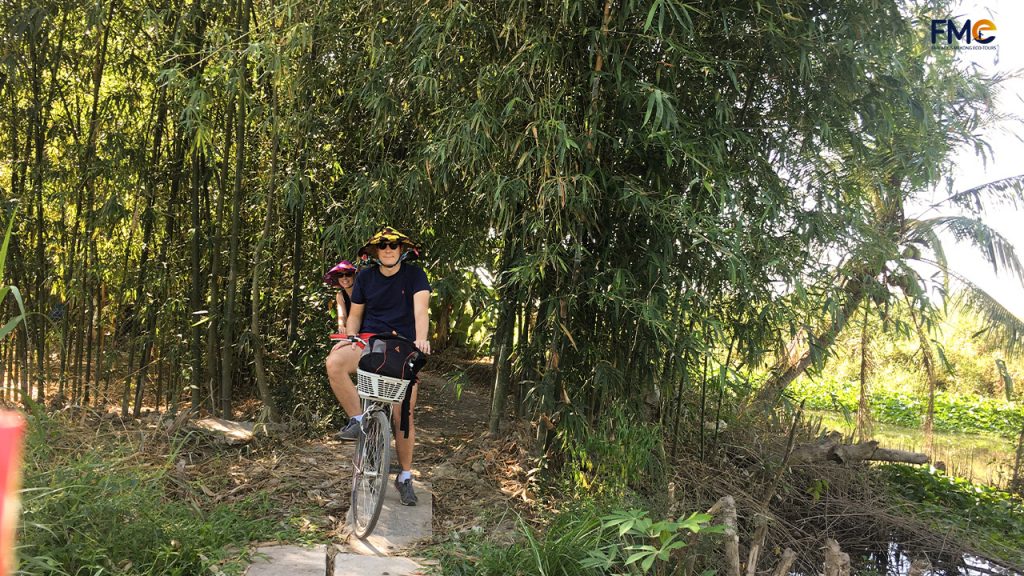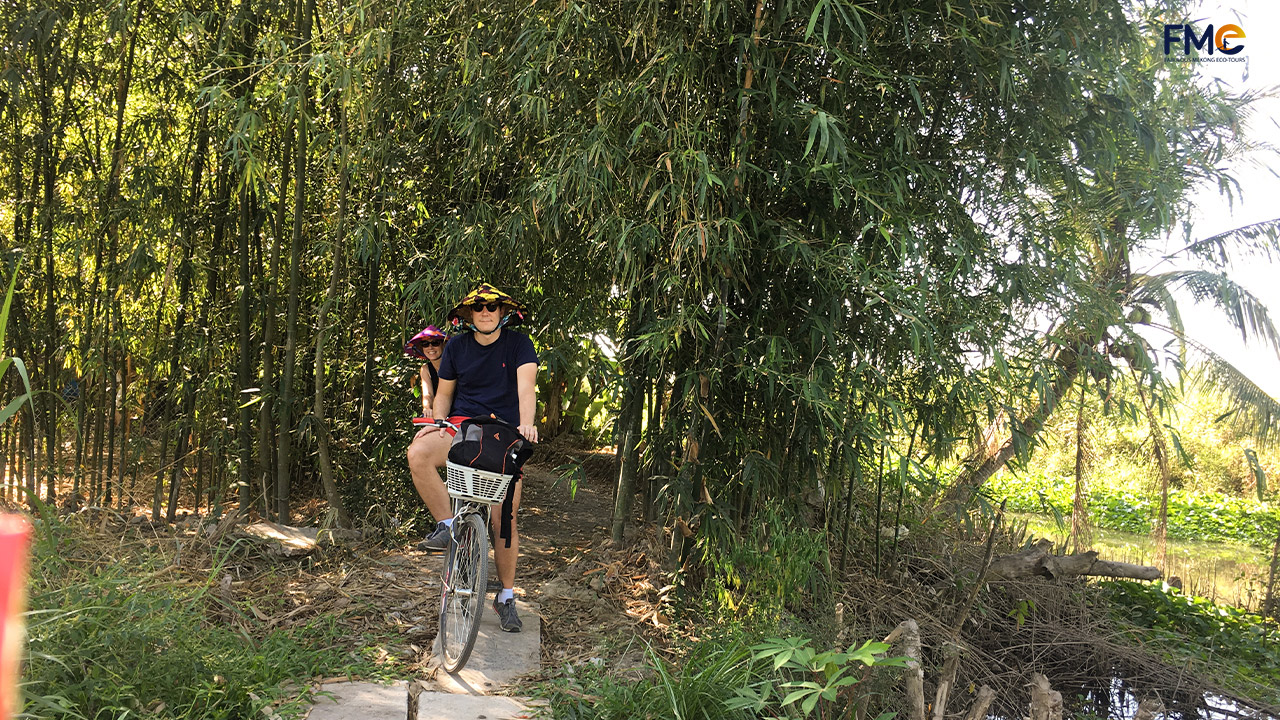 In conclusion, planning a perfect trip to Can Tho can be accomplished by following 7 simple steps, including considering your travel budget, thinking about your tour's duration and flights, considering the accommodation and transportation, planning your itinerary, considering a tour operator, packing appropriately, and last but not least, immersing yourself in the local culture and enjoy everything that this beautiful city has to offer.
With a little bit of preparation and the right mindset, your trip to Can Tho is sure to be an unforgettable and rewarding experience.
You may be interested in reading: The Ultimate Travel Guide to Can Tho.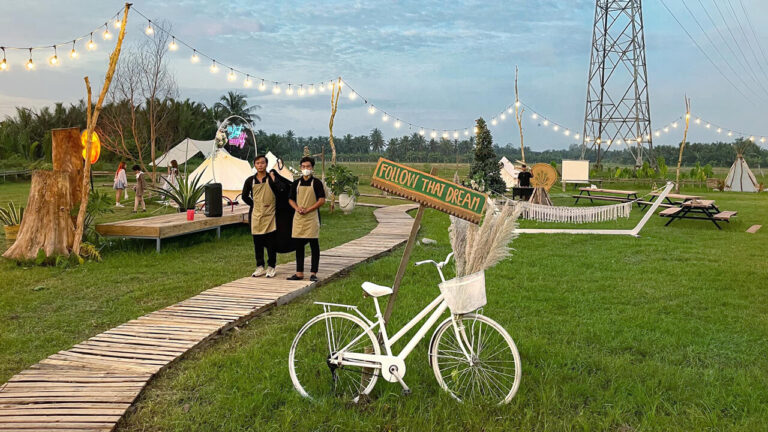 Classique Farm in Tra Vinh emerges as a brand-new outdoor camping destination that has captured the attention of the youth in the Mekong Delta.
The Most Popular Tours offered by FME Travel